Introduction
Today we're going to learn how to play Creep on Ukulele and also we will take a look at Radiohead's most successful and profitable single.
It was launched as a debut single in 1992 and appeared on their debut album, Pablo Honey. The track wasn't an initial success, however, later became a worldwide hit when it was re-released in 1993.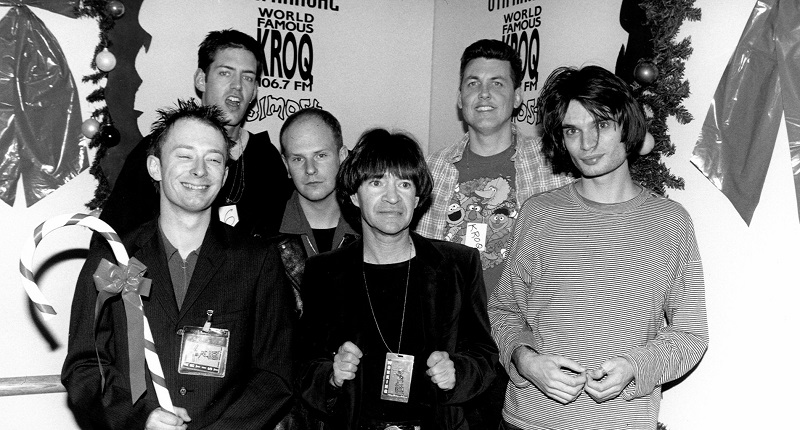 The song was supposedly written by singer Thom Yorke while he was studying at Exeter University in the second half of the 1980s. Based on guitarist Jonny Greenwood, the song was inspired by a woman that Thom followed around who also attended a Radiohead event.
When the band was rehearsing for their debut album, while the producers were watching, they performed Creep, which Yorke jokingly said was a Scott Walker (British singer-songwriter, frontman of trio The Walker Brothers) track.
Despite the fact that the producer thought that Creep was actually a Scott Walker song, he wanted them to perform it anyway. After they explained it was an original song by them, they recorded it in the studio as a single.
Fact: Radiohead was sued for copying the melody and chord progression of the track »The Air That I Breathe« by The Hollies. The band admitted they've taken it, and were sued for a bit of the profit from the song.
Additionally some of the lines in the song, like "So fucking special" have been later censored to »So very special«. The band didn't agree with the censorship but later changed their mind.
The song talks about an intoxicated man that keeps following a lady around, to whom he's attracted. Towards the end, he's not enough self-confident to confront her.
After being asked in regards to the song Yorke said: "I have a real problem being a man in the '90s… Any man with any sensitivity or conscience toward the opposite sex would have a problem.
To actually assert yourself in a masculine way without looking like you're in a hard-rock band is a very difficult thing to do… It comes back to the music we write, which is not effeminate, but it's not brutal in its arrogance.
It is one of the things I'm always trying: To assert a sexual persona and on the other hand trying desperately to negate it." While Jonny Greenwood said the song was actually happy and is about recognizing what you are.
How to play Creep on Ukulele
Playing the chords
This song has 4 chords (G, B, C, and Cm) that we are going to use in order to learn how to play this song properly on Ukulele.
Probably the most challenging part of this song will be switching from G to B. We suggest you practice switching without using the strumming hand.
Once you work on developing your muscle memory it will be a lot easier for you to play this song.

Strumming Pattern
As happens with many different songs, in most cases the players pick their strumming pattern.
But patterns that we use in this song are:
Easy pattern for beginners – d d D d (you should put an accent to the 3rd downstrum and make it louder).
Medium – D D D DU
Advanced – Intro and verses with soft – D D D DU and you should change the loudness level throughout the song in order to add expression and you should add DU strums before choruses.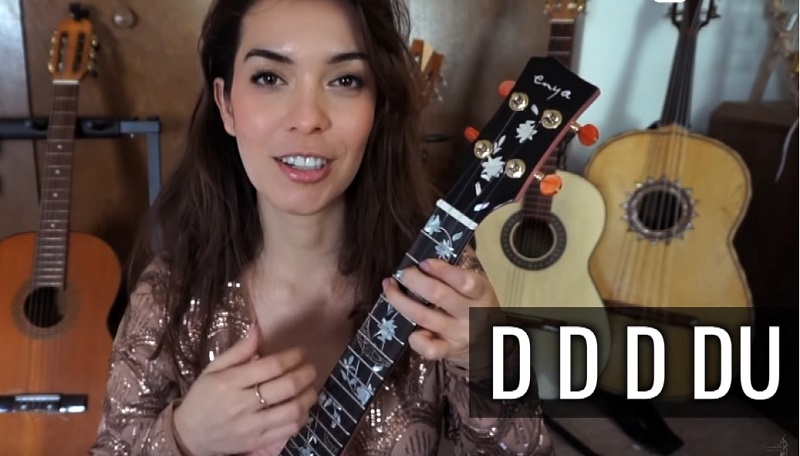 Creep – Ukulele Chords, Structure, and Lyrics
(Verse 1)
When you were here before, couldn't look you in the eyes
You're just like an angel, your skin makes me cry
You float like a feather in a beautiful world
I wish I was special, you're so fuc*ing special
(Chorus) (x3)
But I'm a creep, I'm a weirdo
What the hell am I doing here? I don't belong here
(Verse 2)
I don't care if it hurts, I wanna have control
I want a perfect body, I want a perfect soul
I want you to notice when I'm not around
You're so fuc*ing special, I wish I was special
(Chorus) (x3)
But I'm a creep, I'm a weirdo
What the hell am I doing here? I don't belong here
(Bridge)
Oooh, oooh, she's running out the door…
She's running out, she run, run, run…
Ruuuuuuuun…
Ruuuuuuuuuuun…
(Verse 3)
Whatever makes you happy, whatever you want
You're so fuc*ing special, I wish I was special
(Chorus)
But I'm a creep, I'm a weirdo
What the hell am I doing here? I don't belong here
I don't belong here

Watch – How to play "Creep" on Ukulele
Watch – Radiohead's Creep
Conclusion
With good practice and determination, you will be able to play perfectly this song on Ukulele.
Of course, once you master this song you will be able to enjoy this song with your friends since it gives a great pleasure when you are playing it.
Happy Strumming!