Kentucky KM-150 Standard A-model Mandolin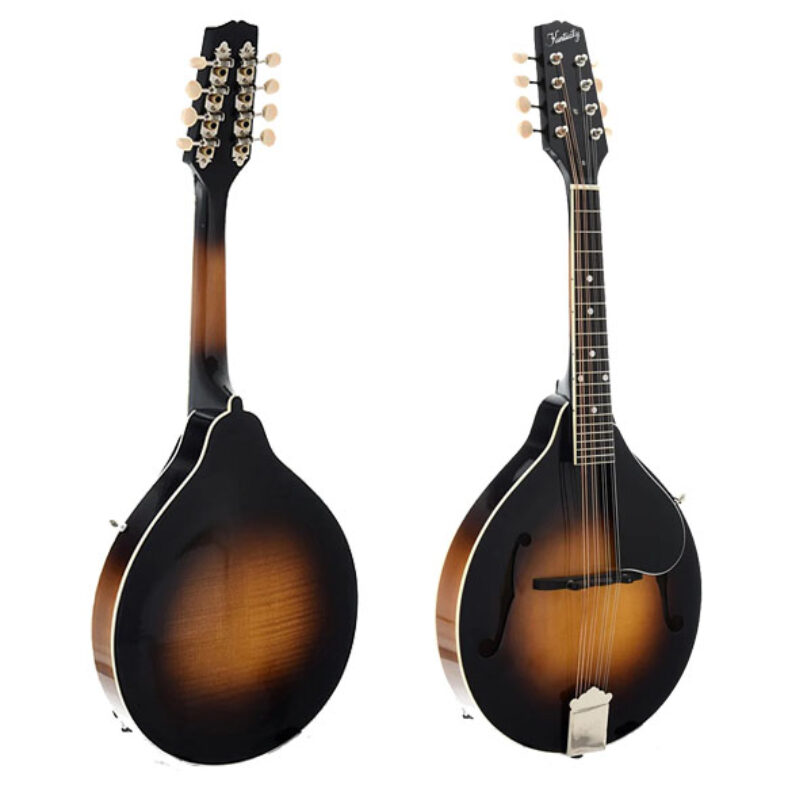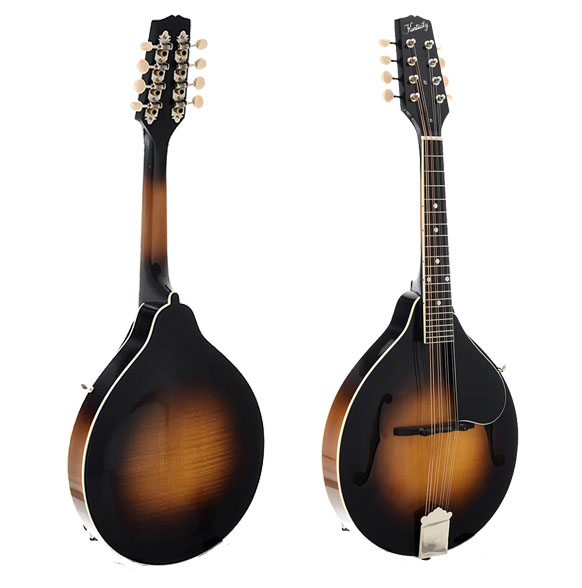 Comes in a beautiful high-gloss finish!
Great tonality!
Amazing sound quality for the price!
The all-wood construction is high-quality!
Comes with a gig bag!
---
Kentucky KM-150 Mandolin – Standard A-model Review!
Do you want to know more about the Kentucky Mandolins? This is the right place for you. In this Kentucky Mandolin review we discuss the materials used, the quality of the construction, and its tone and playability, in short, everything you need to know about Kentucky's KM-150 Mandolin.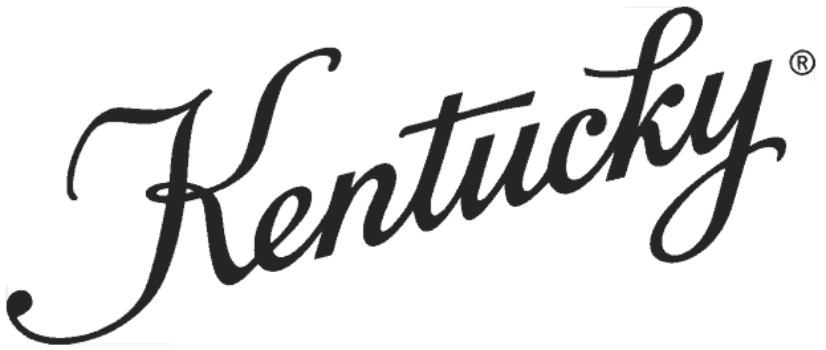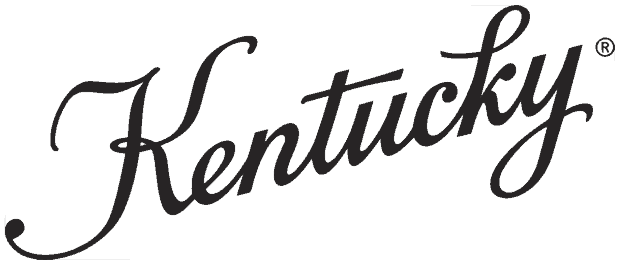 High-quality alpine maple is used in the construction of this Kentucky mandolin. The tops are made from German spruce, producing a sound that rivals more expensive mandolins. Rather than being chosen for their consistent playability or consistency, these woods were selected for their intrinsic tonal features.
With Kentucky's mandolin manufacturing history spanning nearly 40 years, it's only natural for us to review some of its instruments. In the past few years, Kentucky has developed a number of different models, but we are confident that this is the one you've been looking for.
Check out our Kentucky Mandolin review below to learn more about this model.
Why is the Kentucky KM-150 Model such a great mandolin?
Solid construction with well-joined parts was my first priority when I began playing the mandolin. Moreover, I wanted something with a decent tone and without unnecessary harmonics or vibrations.
Thus, I discovered the Kentucky KM-150, a product with an unbeatable price and excellent quality. This is an excellent choice for beginners who are looking for a low-cost, high-quality mandolin with a great sound.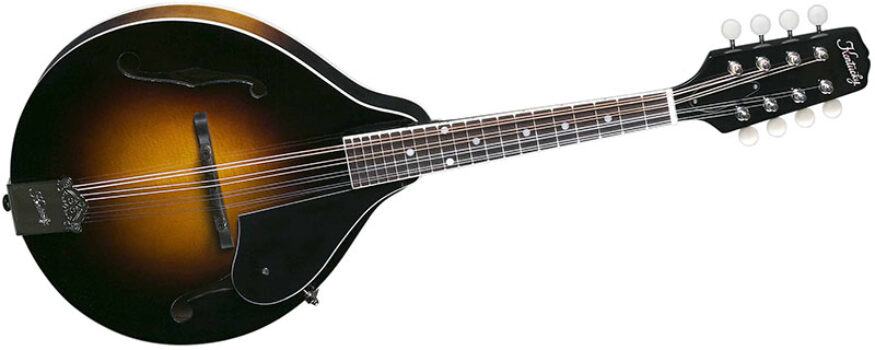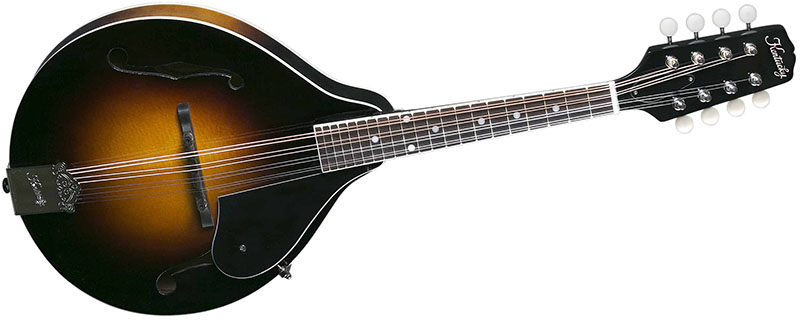 While there are many options at lower and higher prices, this mandolin's overall quality is quite good.
If you're a beginner willing to spend less than $500, there are a few mandolins, perhaps none, that have the same quality as the Kentucky KM-150.
A deeper look at the features of the Kentucky KM-150
The Quality of Sound
Initially, you might think, how does a beginner-friendly mandolin sound? Although it doesn't offer the best sound quality among the other options, it's close to the top in this price range.
Mandolins in this price range have mid-level sound quality. Even though it's not as loud as you would expect, it still offers a smooth and decent sound that's more than enough for the price.
This mandolin's high-quality finish also helps protect the wood, which may subtly affect its sound. In general, you'll be pleased with the quality-price ratio.
Kentucky KM-150 Playability
It is always a pleasure to play with Kentucky. Playing the mandolin is pretty amazing because of the neck profile and the large frets. Even though the neck isn't that slim, it still gives a fast feel. I find it pretty comfortable to work my way up and down the fingerboard.

When you play high on the fingerboard, the large fret may not be your cup of tea because of the room between the frets. If you keep your frets below the 15th, it won't even be noticeable.
Beginners probably won't play that high often, so it's well worth the trade-off.
The Design of Kentucky KM-150
Kentucky mandolins are among the highest-quality midrange mandolins due to their design.
In addition to its fantastic tone, it also has a striking design. Additionally, Kentucky is unbeatable in terms of fit and finish. Classic and attractive, the sunburst finish adds a classic touch to the mandolin.
Generally, it's a nice and clean body, pretty solid.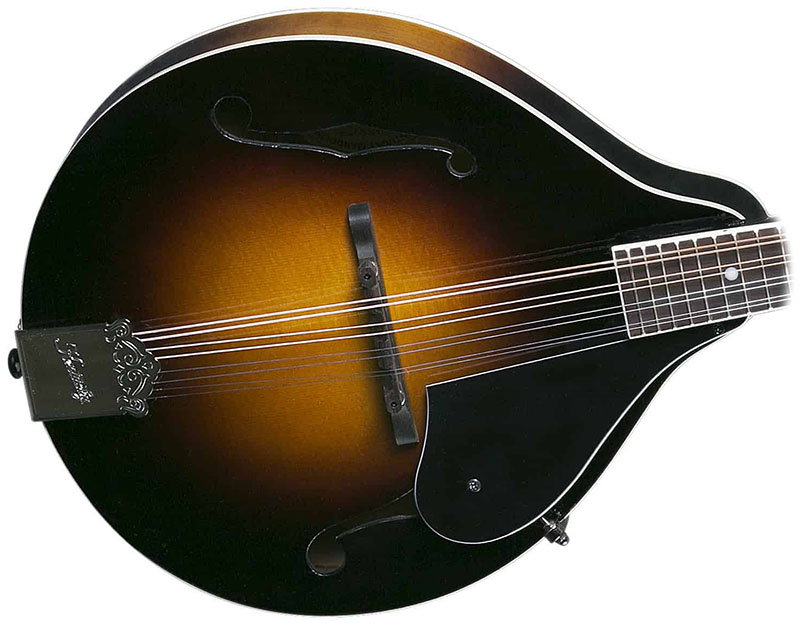 The Hardware
As a starting point, let's take a look at the tailpiece of the mandolin. It comes with a stock tailpiece and is perfect for beginners. Having said that, if you are a fanboy for cast tailpieces, then there is an easy upgrade for you. Kentucky comes with a standard screw pattern that you can easily use to upgrade your tailpiece.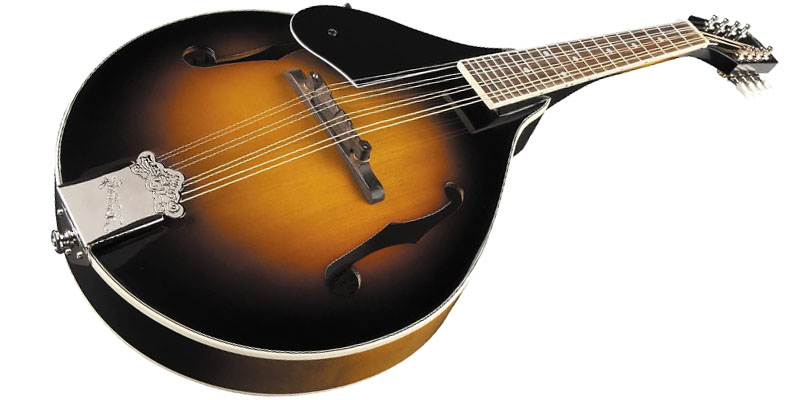 In addition, there is something to be said about tuning mechanisms. The tuners are average in quality; they don't stand out from the crowd. Despite the fact that they aren't the smoothest tuners, you will have no problem turning the mandolin with them.
A compensated saddle is incorporated into the Kentucky bridge, which results in better intonation. Also, it's adjustable through thumbwheels as well. According to some users, the wooden endpin for the strap buttons of the mandolin comes loose. Therefore, keep an eye on them.
There is no glue to hold the endpins in place, so they may pop out. The good news is that this is just a feature, and shouldn't be seen as a flaw. Some users do not prefer glued endpins.
Setting up and using the Mandolin is easy
Beginners should pay attention to this part. Here, Kentucky failed to satisfy users because it did not come easily. Therefore, you must set it up before using it. The reason beginners feel disturbed is because of this.
In spite of that, setting up this mandolin isn't difficult. A Philips screwdriver is the appropriate tool for removing the screw. To set up your bridge, simply measure the nut down to the 12th fret using a ruler. There's nothing complicated about it, it's quite manageable.
In regards to using the mandolin, there is nothing wrong with it. You'll enjoy playing the mandolin for a long time because it's pretty user-friendly.
Additionally, you will receive this instrument with a gig bag that will help you carry your Mandolin on your trips, or keep it safe while it is standing at your home or studio.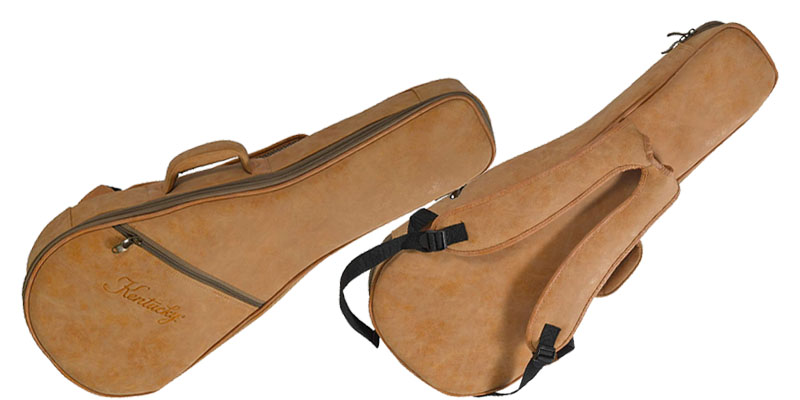 ---
Main Features
Back and Side Material: Solid Alpine Maple.
Binding: Ivoroid.
Body Style: A-Model.
Bridge Material: Santos Rosewood.
Fingerboard Binding: White ABS.
Fingerboard Inlay: M-O-P Dots.
Fingerboard Material: Santos Rosewood.
Finish: Sunburst High Gloss.
Neck / Body Joint: Dovetail.
Neck Material: One-piece Alpine Maple.
Tuning Machines: Deluxe 4-on-a-plate / White ABS Buttons.
Number of Frets Total: 21.
Nut Material: Bone.
Nut Width: 1 1/8.
Pickguard: Black Multi-ply.
Plating: Nickel-plated / Pattern and Logo Stamped.
Scale Length: 13 7/8(354mm).
Soundhole Shape: Traditional f-Hole.
Tailpiece: 1920s-style Stamped Brass / Press-fit Cover.
Top: Solid German Spruce.
Truss Rod: Vintage Single Adjusting.
Gigbag included.
---
You can feel free to check this Kentucky KM-150 Mandolin Demo and hear how nice tone can this instrument produce:
---
Kentucky KM-150 Standard A-model Mandolin
The KM-150 is a great high-quality model that has great value for its price!
Pros
Great Quality Instrument
Comes in a beautiful high-gloss finish
Amazing sound quality for the price
Comes with a gig bag!
Last Words
We hope that our review is going to help you decide if Kentucky KM-150 is a real instrument for you. As we already mentioned, this isn't a high-end mandolin but with this mid-range price, this model is probably the best option that you can get.
Happy Strumming!