ESP LTD EC 1000 Piezo Electric Guitar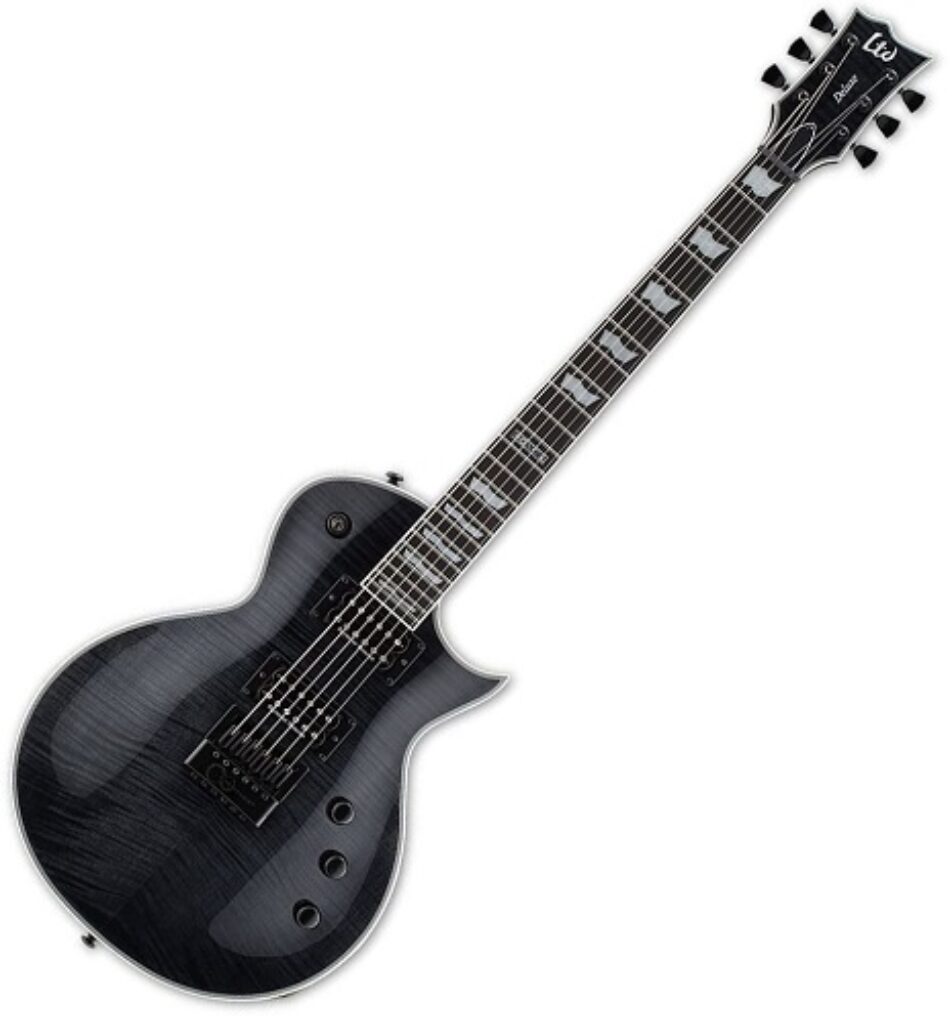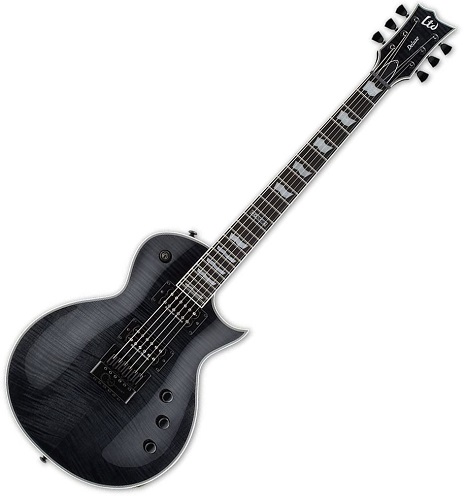 Volume control for humbuckers
Volume controller for the piezo system
For aggressive players who love pushing their instruments to the limit, the ESP LTD EC 1000 Piezo electric guitar is the way to go. EverTune bridge uses an all-mechanical system to apply tension to every string, so you can rock hard without losing tuning. You get plenty of resonance from the maple-topped mahogany body, plus powerful sonic punch from a pair of Seymour Duncan humbuckers. This guitar has a mahogany neck with a thin U contour and a smooth ebony fingerboard. You'll be able to shred with abandon on the ESP LTD EC 1000 Piezo!
Since 1996, ESP's LTD brand has brought prestige and quality at an affordable price to accommodate all players. Almost everyone can find an LTD model to suit their needs, from beginners to pro musicians. There are so many different models to choose from, that there's sure to be one for you!
THESE ARE
The Key Features:
A classic-looking electric guitar with magnetic and piezo pickups.
There are three Powerbridge options: magnetic, piezo acoustic, or a mix.
The mahogany neck plays fast and smooth because of its thin "U" profile.
You'll get a rich, powerful tone with excellent snap and definition from the mahogany body.
You'll get flexible tones and aggressive output with two Seymour Duncan humbuckers.
There's a 3-way pickup selector and push-pull for coil-splitting.
You'll get dependable tuning stability and intonation with Tonepros locking TOM bridge/tailpiece.
With set-neck construction, you get long-lasting sustain and great articulation.

What Makes ESP LTD EC-1000 so Special?
You're ready for anything your gig throws at you with the ESP LTD Eclipse EC-1000 Piezo solid-body electric guitar. Because of Eclipse's set-neck design, it resonates longer. The Seymour Duncan humbucker pickups deliver a powerful, articulate tone. A lot of tonal territories are covered by this guitar, from chiming cleans to growling high-gain tones. To access warm and natural acoustic sounds, you can dial in the Fishman Powerbridge. Check out the LTD Eclipse and find out why it is one of the most anticipated guitars of the year.
Modern Performance with Classic Look
There is nothing like the timeless Eclipse body style from ESP when it comes to rock 'n' roll. The Eclipse EC-1000 Piezo has excellent sustain due to its single-cutaway design of mahogany and maple. Featuring a slightly arched quilt maple top, this instrument provides comfortable hand positioning and is aesthetically pleasing. Featuring a super-sharp cutaway that provides open access to the upper frets, the Eclipse EC-1000 Piezo combines vintage appeal with modern convenience – ideal for musicians of today.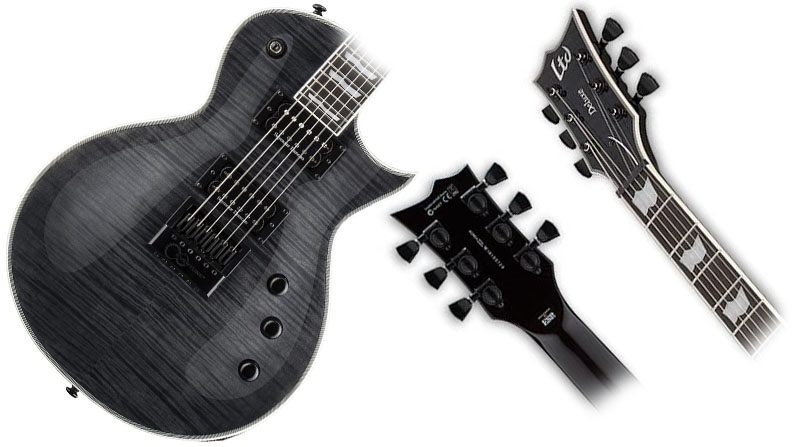 A '59 Humbucker and a Seymour Duncan JB
As part of the EC-1000 Piezo, ESP installed a popular and versatile set of Seymour Duncan humbucking pickups. In the first place, there is the Seymour Duncan '59 neck humbucking pickup that delivers a creamy PAF tone with a full voice and articulate top end. It is great when played clean or through a high-gain circuit. An ideal complement to the Duncan JB model humbucker at the Eclipse EC-1000 Piezo's bridge position, with a much hotter output allowing you to slam your amp or stompbox for tight and punchy sounds. It is equipped with a 3-way pickup selector and a push-pull knob for coil-split tones.
An Acoustic and an Electric Tone
ESP has equipped the LTD EC 1000 Piezo with the Fishman Powerbridge, which is the industry's leading power supply. Piezo pickups are integrated into this TOM-style bridge, providing rich and natural acoustic tones as well as the aggressive sounds offered by magnetic humbuckers. Using the onboard mini toggle, you can switch between each sound or blend them together. As an alternative, you may use the dual outputs to send the magnetic and piezo signals to their own amplifiers simultaneously.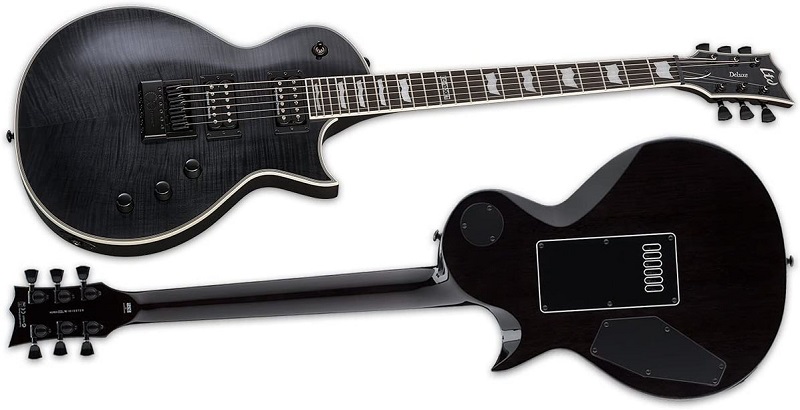 ESP LTD EC 1000 Piezo Electric Guitar
When it comes to rock 'n' roll, there is nothing like the timeless Eclipse body style from ESP.
Final Thoughts
Since ESP's founding, the company has been recognized for its high-quality standards and meticulous craftsmanship. ESP instruments are thoroughly inspected by our quality control technicians before being shipped to your local dealer. You can rest assured that your new instrument will provide you with many years of enjoyment as it is covered by ESP's limited lifetime warranty.
Here is a list of more articles about electric guitars that you might be interested in: