Martin LX1RE Acoustic-Electric Guitar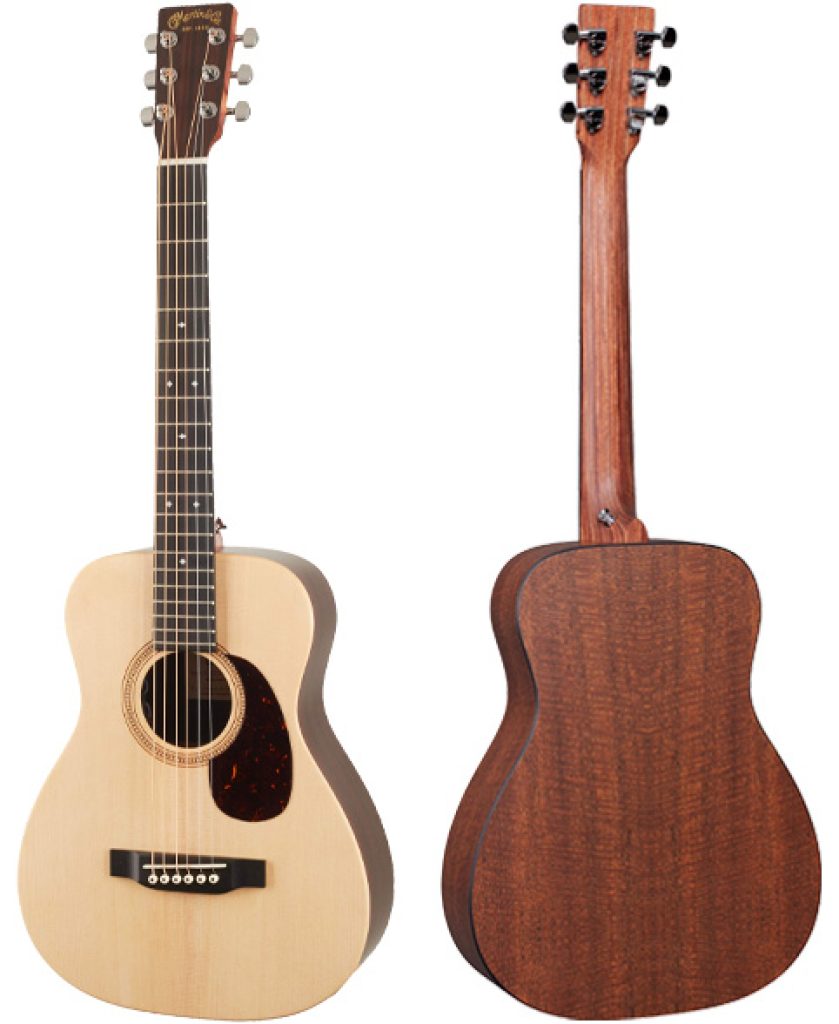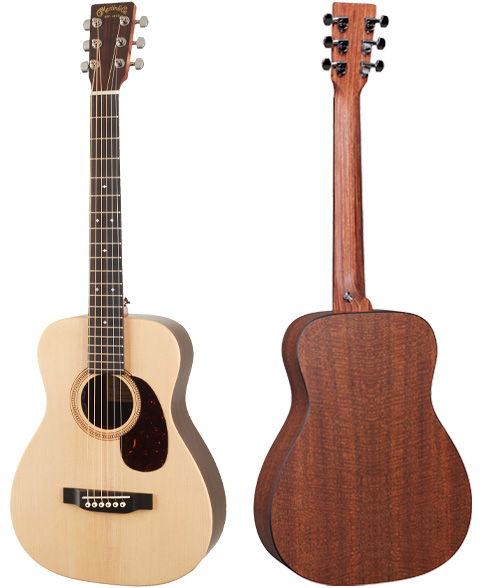 Quality, made-by-hand construction.
Smaller, beginner-friendly size.
Comes with a gig bag!
---
Martin LX1RE Acoustic-Electric – Guitar Review
With their affordable lineup of Mexican-made acoustic guitars, Martin has been able to cement their reputation as one of the most popular acoustic guitar brands on the market.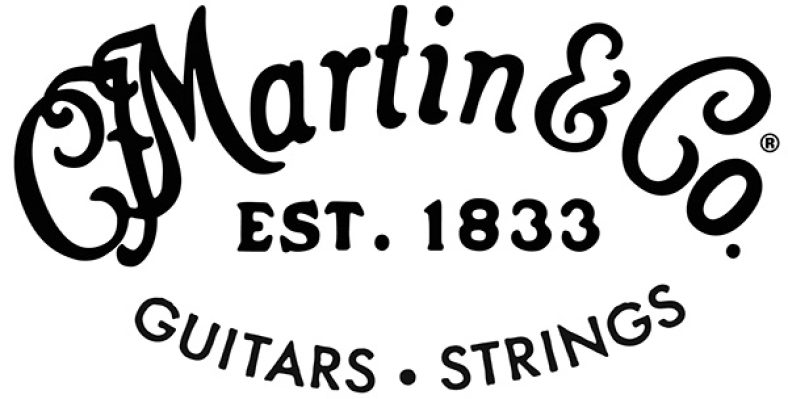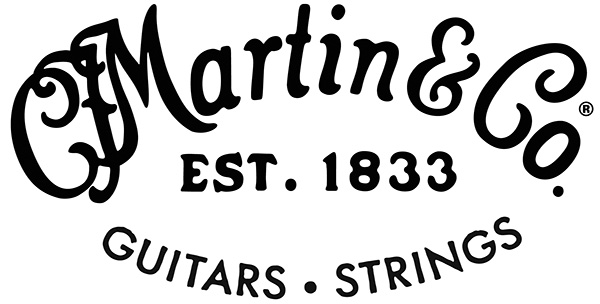 This guitar was actually used early in Ed Sheeran's career by one of the most successful singer-songwriters of the last 15 years.
This review will cover all the positive and negative sides of the Martin LX1RE Guitar, so you can decide if this guitar is worth your money.
Martin LX1RE Guitar
Tech Specs:
String Type: Steel.
Number of Strings: 6.
Body Shape: Modified 0-14 Fret.
Color: Natural.
Finish: Satin.
Top Wood: Sitka Spruce.
Back & Sides Wood: High-pressure Laminate.
Body Bracing: Sitka Spruce X-bracing.
Neck Wood: Rust Birch Laminate.
Neck Shape: Modified Low Oval.
Radius: 16″.
Fingerboard Material: FSC Certified Richlite.
Fingerboard Inlay: White Plastic.
Number of Frets: 20.
Scale Length: 23″.
Tuning Machines: Chrome Closed-gear.
Bridge Material: FSC Certified Richlite.
Nut/Saddle Material: Corian/Tusq.
Electronics: Fishman Sonitone.
Case Included: Gig Bag.
Made in Mexico.
Which players is this Little Martin LX1RE Guitar intended for?
The Martin LX1E is a multipurpose acoustic that can be used by a wide range of musicians under varying conditions.
The compact dimensions of the LX1E make it a great first guitar for young players. Adults who are smaller than average will also find it comfortable. Additionally, its small size makes it ideal for those looking for a highly portable beach, campfire, or travel guitar.
When your songwriting inspiration strikes, you'll want something easy to strum on the couch or something you can grab quickly to strum. The Little Martin fills that need brilliantly.
The Build – LX1RE Little Martin Guitar
LX1E is a 3/4-sized dreadnought-type acoustic guitar, which is very similar in appearance to Martin's full-size models. It is described as a "Modified O".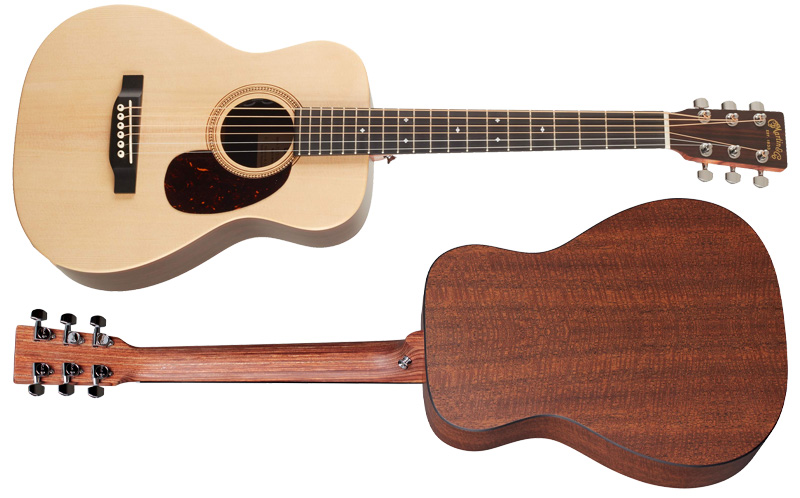 Other than the Martin logo, the instrument has very few embellishments, including a tram track rosette and bass side dots.
A hand-rubbed solid Sitka spruce top, made from the very same wood found on Martin's best models, further enhances the clean aesthetic. Martin's exclusive HPL, or High-Pressure Laminate, is used on the back and sides, with a mahogany pattern veneer.
The neck is constructed from Stratabond, a sort of plywood that is both strong and aesthetic. The striped look is pretty unique, and we admit we liked it quite a bit.
The LX1E uses sustainable materials throughout, including the back, sides, and neck in addition to the fretboard made from Richlite, a composite material similar to wood.
Features
In this model, 14 frets are exposed, and 6 frets are below the body line. We were pleased with the fretwork, which was as we expected from Martin. Edges are smooth, and crowns are nicely polished.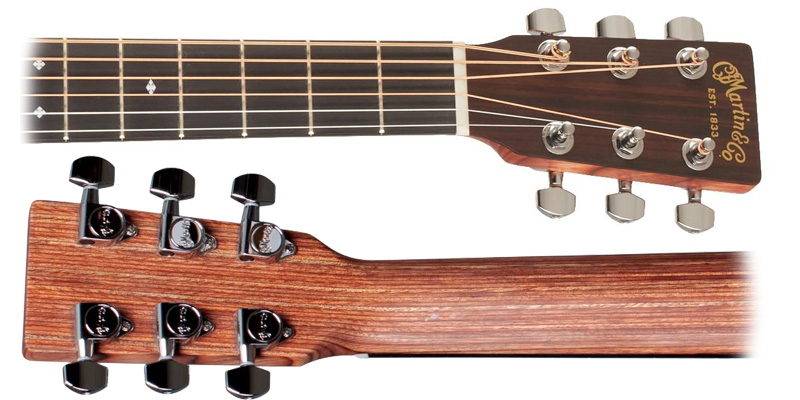 The guitar came with gorgeous nickel-plated Martin Branded Gotoh tuning heads, which worked flawlessly, as well as a Tusq saddle and a white Corian nut.
Controls
In terms of electronics, it comes with a Fishman Sonitone pickup and discreet volume and tone controls mounted in the sound hole.
As if all this weren't enough, it comes with a Martin gig bag, which is ideal for storing and transporting the instrument.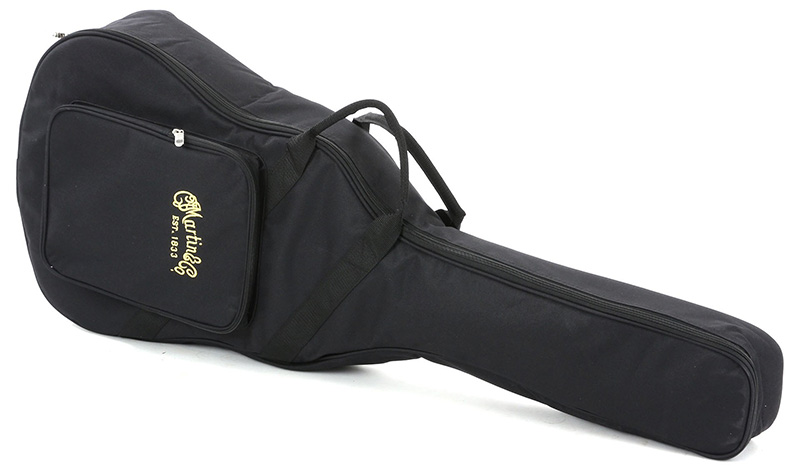 Sound and Performance of Little Martin LX1RE
The first thing we noticed about this Little Martin was how small it was, but despite the diminutive size, we did not feel that playability or comfort suffered. It's not meant to be a primary instrument for larger players, but it works well as a backup guitar or as a travel guitar.
A medium-action height and very neutral setup out of the box made it quite comfortable to use. As a result of the short scale, string tension was kept low, which made it even more comfortable.
Although the LX1E has a tone that won't fool anyone into thinking it's a D-35, it's still very robust when you consider how compact it is. Recently, we've tested a lot of sub-full-size guitars, and we'd definitely rate this Martin as the loudest and most defined.
The tone had a tendency to favor upper mids and lower trebles, which really allowed it to cut through a mix. When strummed hard, there was a slight boxiness, but this is normal with smaller acoustics. However, the bass response was sufficient to balance the sound profile and prop up the mids.
Fishman Sonitone piezo pickups relayed the natural character of the guitar well when amplified. As opposed to the earlier versions of the LX1E, the latest version of the LX1E had a tone and volume control mounted in the sound hole. Although the appearance was kept clean, the built-in tuner and EQ were lost.
---
In this video made by "The Bucci List" you will be able to see the appearance and hear the sound of this beautiful little guitar.
---
Martin LX1RE Acoustic-Electric Guitar
Great quality made for beginners and more advanced players!
Pros
Quality, made-by-hand construction.
Smaller, beginner-friendly size.
Comes with a gig bag!
Cons
Some find this model too small.
---
Wrapping Up
If you understand its limitations, the Martin LX1E is a great guitar. Buying this for your only acoustic guitar and hoping to gain a full tone is not a good idea if you are an adult. Nevertheless, if you're buying this for a child or as a secondary or travel guitar, you can't do better.
Though it did not have a full, booming voice, the tones were distinctly Martin, which justifies the price. A full-sized dreadnought would be too obtrusive in situations where this piece works well. During our playtime, we often sat in an office chair at a desk, and in those circumstances, it excelled.
There are quite a few compact/travel acoustics available, but the Little Martin really stands out. We highly recommend this model in particular if you are looking for this style.