Deering Goodtime 2 Banjo – Resonator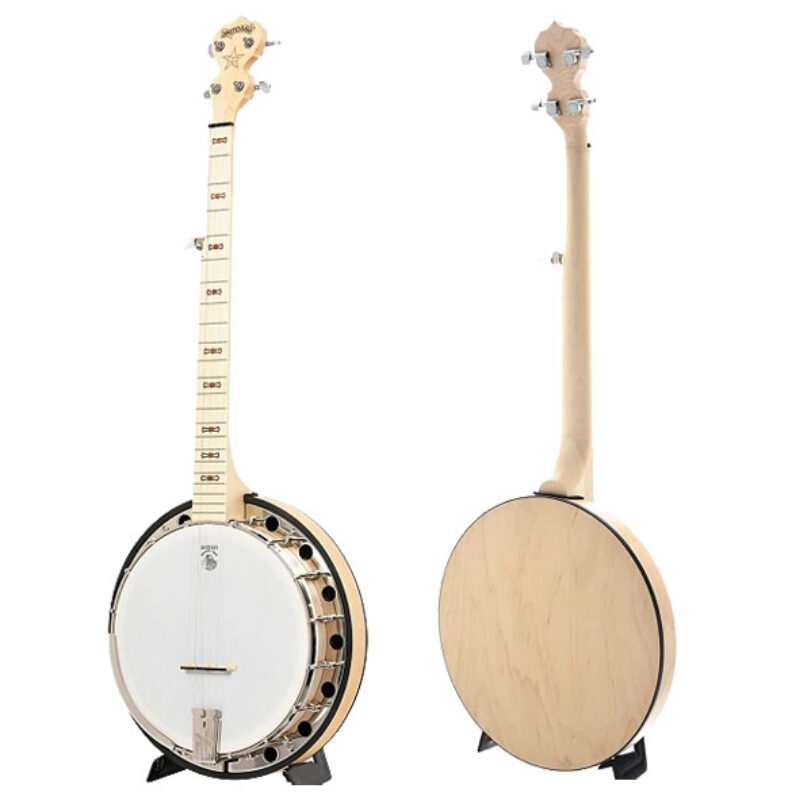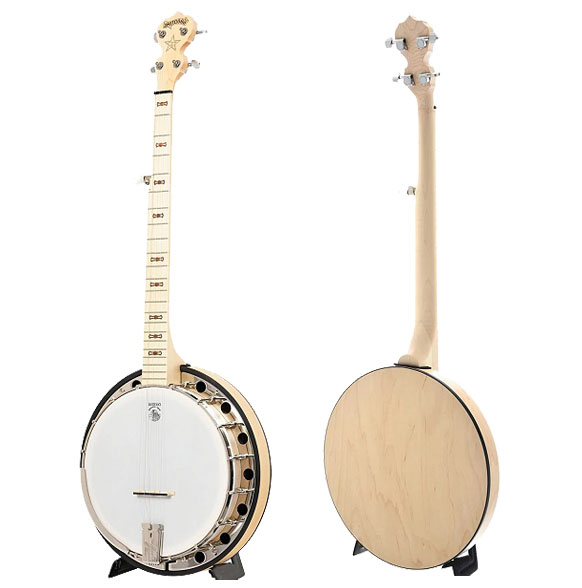 Great Quality Instrument.
Bright and loud sound!
---
Deering Goodtime 2 Resonator – Banjo Review!
Deering Home Made Products (100% Made in the U.S.)
The only remaining major bluegrass banjo maker that handcrafts all of its instruments in the United States is Deering. Several other reputable banjo/stringed instrument manufacturers make their parts in Korea or other countries outside of the US, such as Gibson, Washburn, or GoldTone. Upon completion, the parts are sent to their American facilities for assembly and finishing.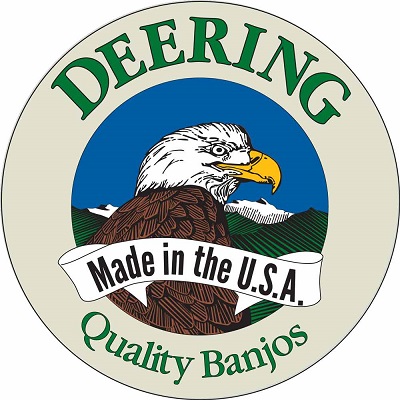 Some models are completely made abroad by American manufacturers. Fender makes some parts outside of the United States, although we are not certain which parts we can say that head covers are manufactured overseas. They still manufacture most of their products in Corona, California.
Practice of Outsourcing
The practice of outsourcing is not new, nor does it necessarily indicate that quality suffers. A close examination of customer reviews will often provide a clear idea if there are quality problems with some foreign-made products.
There is no doubt that Dеering makes one of the best lines of reasonably priced classic bluegrass banjos, with a wide range of styles to suit beginners to professionals. As a result, they appear to maintain high-quality control, so clients aren't left with merchandise that is damaged or mishandled. 
They also offer excellent customer service if a problem arises. The difference lies in the fact that, if you have a family-owned business, you have total control over the entire manufacturing and shipping process, from beginning to end.
The Beauty of Deering Goodtime 2 Banjo


With the Goodtime 2, you can enjoy that shiny and large bluegrass sound thanks to the resonator. The bundle combines high quality and playability at an affordable price for players of all skill levels.
The Good Time 2 was designed by Greg Deering to provide beginner banjo students with an instrument that is simple to play and fun to learn. Despite its simplicity, the Deering Good Time 2 is still played by banjo pros.
With a weight of 6 lbs., the Good Time 2 is easy to transport. Good Time 2 banjos are made with pure blonde maple and have a satin finish to protect them from damage.
The rich, golden tone of this banjo makes even brand-new students sound like banjo legends. A banjo's resonator traps sound waves, which creates a warm and highly effective echo when played.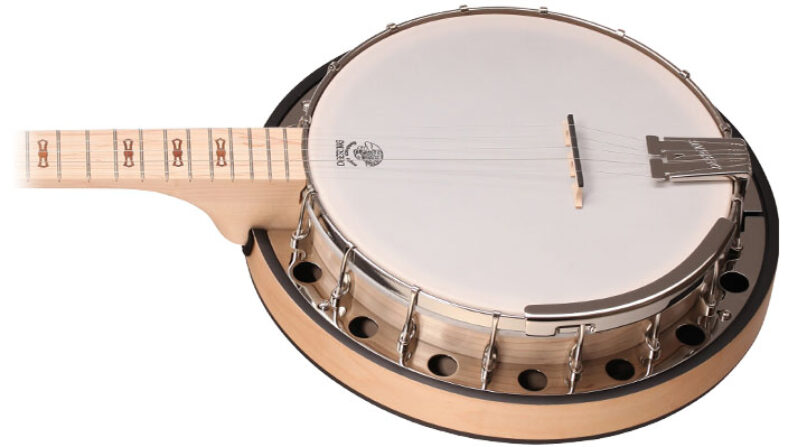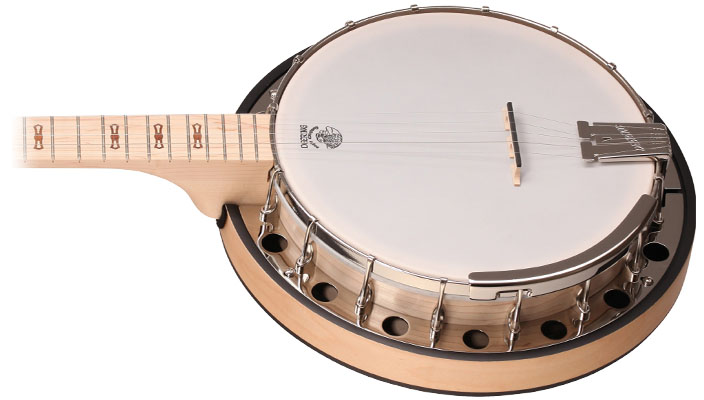 The resonator's reverberation and the rich, golden tone sound magnificent. In comparison to an open back, the Goodtime 2 has a noticeable quantity difference. Sound waves don't get trapped between you and the banjo, which makes a lot of difference. This instrument comes with a gig bag.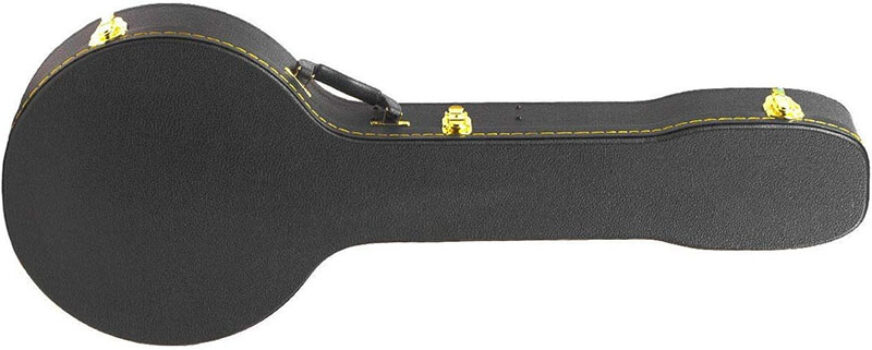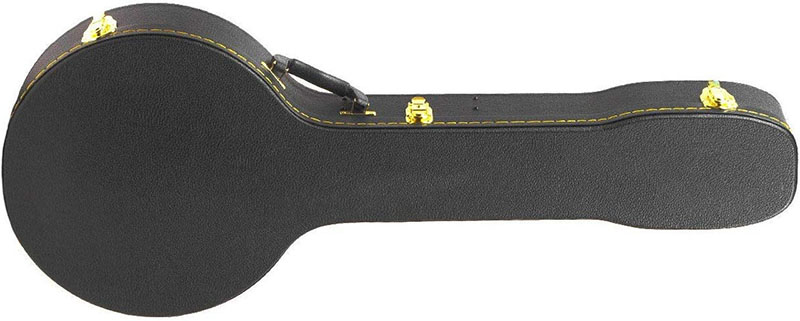 ---
Main Features
Goodtime 2 banjos feature a resonator for a brighter and louder sound.
Easy to play with clear note separation and a round, full sound.
Neck: Maple.
Fretboard: Maple.
Fretboard inlays: Hardwood Bow Tie.
22 Frets.
Scale: 666.8 mm (26.25″).
Nut width: 31.8 mm (1.25″).
Rim: 11″ Blonde 3-ply violin-grade maple rim.
Tension hoop: Steel.
Resonator: Blonde maple with black binding.
Bridge: Goodtime 5/8″ maple/ebony.
Tailpiece: Deering Goodtime.
Enclosed machine heads.
Strings: Deering Light Gauge Banjo Strings.
Drumhead: 11″ Frosted Top High Crown/Collar.
Colour: Satin Natural.
Made in the USA.
---
If you want to learn more about Deering Goodtime 2 Resonator Banjo, feel free to check out this great video about this model!
---
Deering Goodtime 2 Resonator Banjo
Deering is one of the best companies for Banjos fully made in the US.
Pros
Great Quality Instrument
Bright and loud sound
Deering Light Gauge Banjo Strings
Cons
Needs to be tuned upon arrival
---
Last Words
Іf уоu аrе іntеrеѕtеd іn Вluеgrаѕѕ, we rесоmmеnd thе Gооdtіmе 2 оr оnе оf their оthеr сlоѕеd bасkеd mоdеlѕ.
It can't be wrong if you buy the Goodtime banjo or give it as a gift. They offer a 6-year warranty and have great customer service. 
Happy Strumming!