Fender Montecito Tenor Ukulele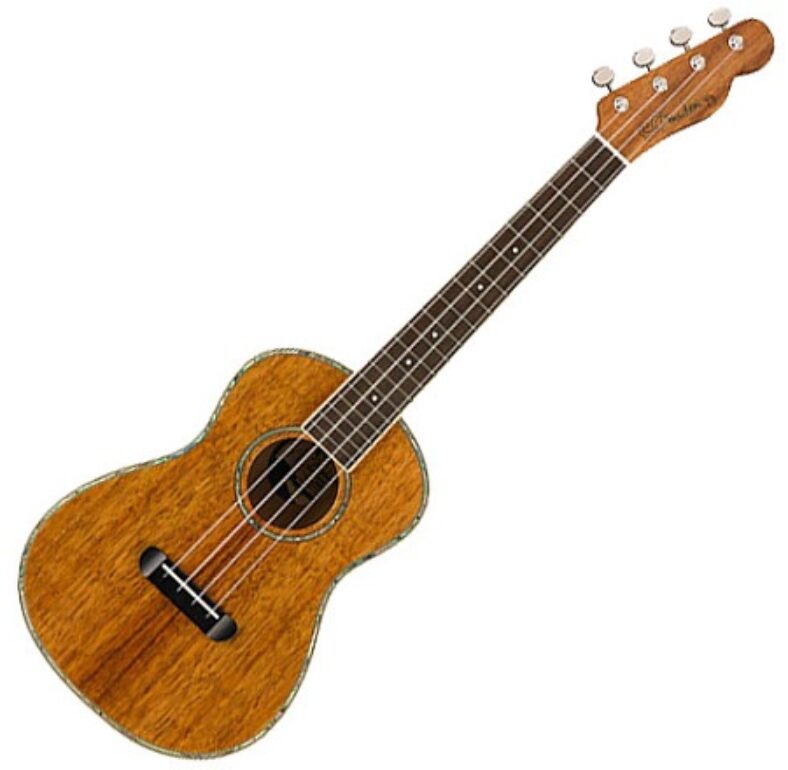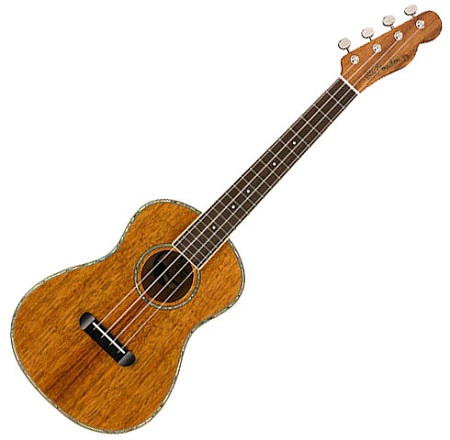 Solid koa.
Scale: 432 mm (17″)
Teleform head plate.
Includes a gig bag!
---
Ukulele Review: Montecito Tenor by Fender
Despite being one of the top names in electric, acoustic, and bass guitars, Fender also makes a small line of very quality ukuleles. This includes one of their most popular releases, the Montecito Tenor. According to Fender, this ukulele was inspired by the California homes of many celebrities.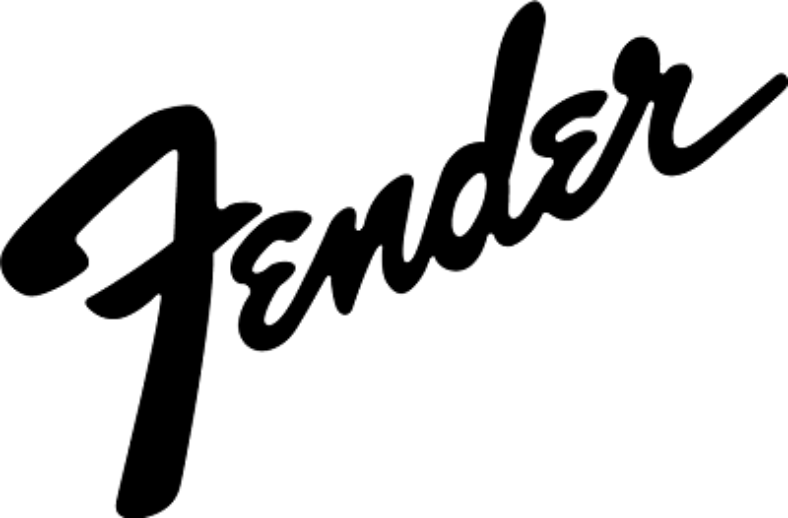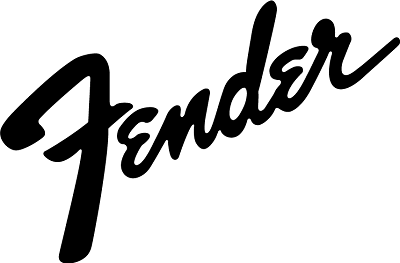 When it comes to a Fender model, despite the price range varying from $200-$250, people still expect a premium instrument. Let's take a closer look at this beautiful instrument.
The Neck and Body
With its distinctive Telecaster headstock shape, it's clear that the Montecito is a Fender product. Although this model is excellent, its playability is also typical of Fender. Featuring a rosewood fretboard and a total of 19 frets (joined at the 14th), this Fender Montecito Ukulele has a fast and comfortable glossy nato neck.

The entire body is made of Koa, with a traditional tenor size and non-cutaway shape. Because of this, you will be able to experience that classic Hawaiian feel and eye-catching rustic grain. Solid Koa wood is used for the top, and laminate is used for the back and sides.
This piece is embellished with an acrylic abalone rosette and body binding for an elegant look. In the under $300 price range, the set-up and craftsmanship of this Fender ukulele are of very high quality.
Gear
Montecito doesn't come with any electronics, unlike some of its electric guitar siblings. In spite of that, the hardware added to this model makes it even more appealing.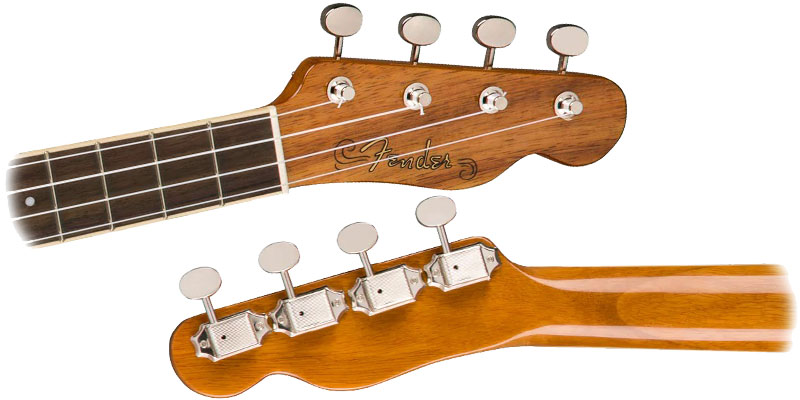 A 4-in-line set of nickel die-cast tuners can be found on the Tele headstock. They are reliable when it comes to tuning stability. With a no-tie Sonokeling bridge, the Montecito makes string changes quick, easy, and hassle-free, without requiring fiddly fasteners. The hardware set on this uke is completed by a bone saddle and nut.
The Sound
Montecito's all-koa construction ensures a light and bright sound, but with a balanced tone and excellent depth.
We really like the sound of this Fender ukulele. Koa has bright overtones and almost shimmery sounds when strumming, especially when finger-picked. It's also super easy to get some vibrato into picked notes due to the sustain.
Furthermore, the clarity of individual notes in the mix is quite good. Taking all of that into account, we think it results in a very well-sounding ukulele. In addition to being very pleasant to the ears, it's also relaxing and sweet-sounding. We really like it.
The volume isn't as big as we expected for a tenor-sized model, but it still has more projection than a small uke. As the solid wood opens up a bit with age, the Montecito ukulele is likely to gain warmth and output which will make this ukulele even better.
Accessories
It comes with a branded soft gig bag (which would be better if it was thicker) as well as strings that Fender describes as standard tenor uke strings. These strings really look like Aquila on the C, E, and A, and the G is a wound string for low tuning.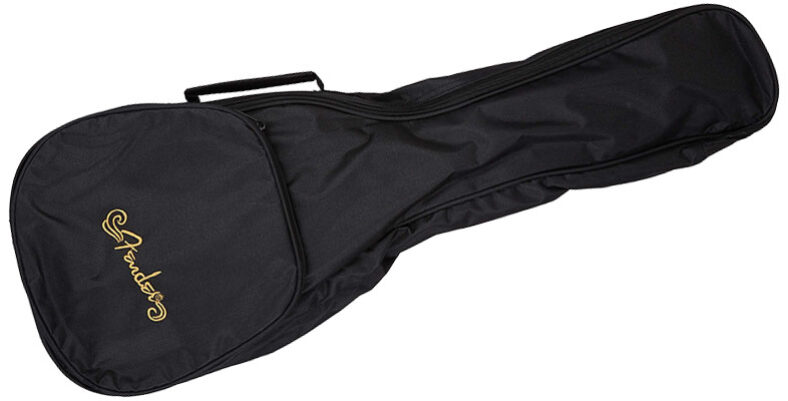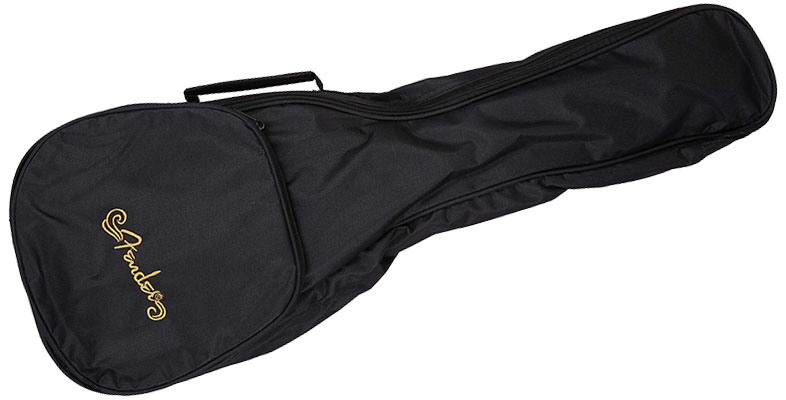 ---
Fender Montecito Tenor
Ukulele Features:
Top: Solid koa.
Body: Laminated koa.
Neck: Nato.
Fretboard: Walnut.
Neck binding.
19 frets.
Nut width: 35 mm (1.375″).
---
Fender Montecito Tenor Ukulele – Review
Completely crafted from koa, this tenor-sized uke has a warm, rich tone, matching its sumptuously elegant design.
Pros
Great built quality and finish
Very elegant look
Lovely decoration, and bindings
Good price
Great note clarity and sustain
Cons
It has a narrow nut
This model is relatively quiet
Final Words
Fender's Montecito tenor ukulele is a great choice if you're looking for an easy-playing instrument with a premium feel.
The attractive design and quality construction ensure a great playing experience, while the new additions of the solid wood top and no-tie bridge make it even more valuable.
---
Check this great Fender Montecito Tenor Ukulele Review!
---
Related Articles
Happy Strumming!