Romero Creations Mahogany Tiny Tenor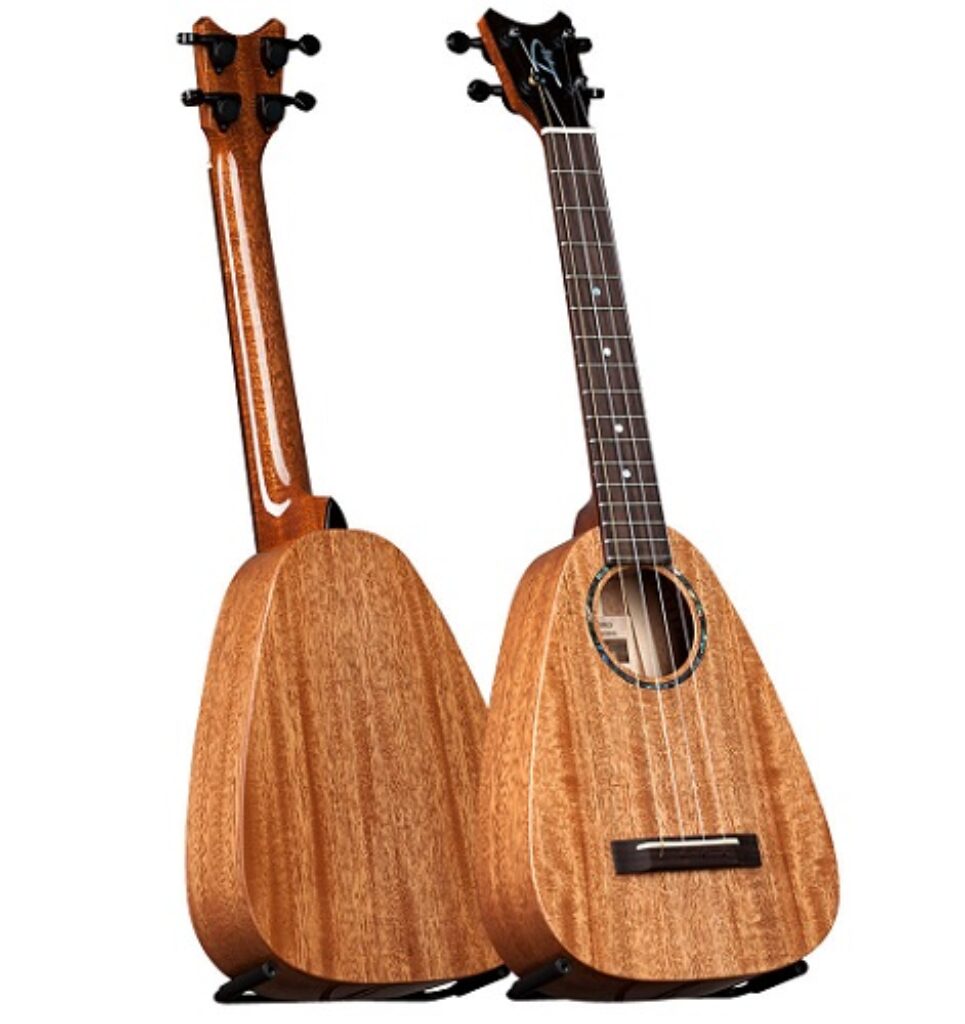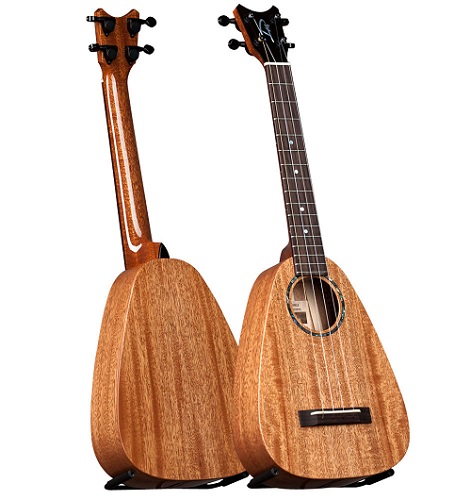 Total Scale Length: 17"/43.18cm
Body Length: 10.5"/26.67cm
Overall Length: 24"/60.96cm
Handcrafted, all-solid wood model
Ukulele players are generally open-minded. There is no problem with things being "outside the box". That's precisely when Pepe Romero and Daniel Ho came up with the idea for the Tiny Tenor. An absolutely gorgeous tone, the sound travels like a concert, and it feels like a tenor.
Working together, these two artists create a unique instrument with a beautiful voice. There's no doubt it looks different, but that's part of the appeal. The tone is hard to ignore. As Corey said, "Wow!" this is really good!"
It's the imported "affordable" version from Romero Creations. In spite of this, these guys did not take any shortcuts. It's beautiful and made of high-quality materials. But this instrument's sound is its biggest selling point.
During one visit to Pepe, Pepe Romero was recorded upstairs from his workshop. Listen to a sample of Romero Creations' new model.
Specifications:
Designed by well-known luthier Pepe Romero, Jr.
17″ tenor scale with 14 frets to the body
Compact size fits concert cases
Handcrafted, all-solid wood model
Ebony fingerboard and bridge
Abalone rosette & fret markers
Mother of Pearl Daniel Ho logo
Handmade 16:1 tuners with ebony buttons
LaBella Pro 'ukulele strings (Low G)
Handmade in Vietnam
Measurements:
Total Scale Length: 17"/43.18cm
Body Length: 10.5"/26.67cm
Overall Length: 24"/60.96cm
Nut Width: 1.38"/35.25mm
Saddle Width: 2.80"/71.23mm
Lower Bout Width: 8.5"/21.59cm
Upper Bout Width: 6"/15.24cm
Lower Bout Depth: 2.5"/6.35cm
Upper Bout Depth: 2.25"/5.72cm
At Nut:G to C = 8.76mm G to A = 27.32mm
At 12th FretG to C = 11.78mm G to A = 35.11mm
At Saddle G to C = 14.32mm G to A = 42.79mm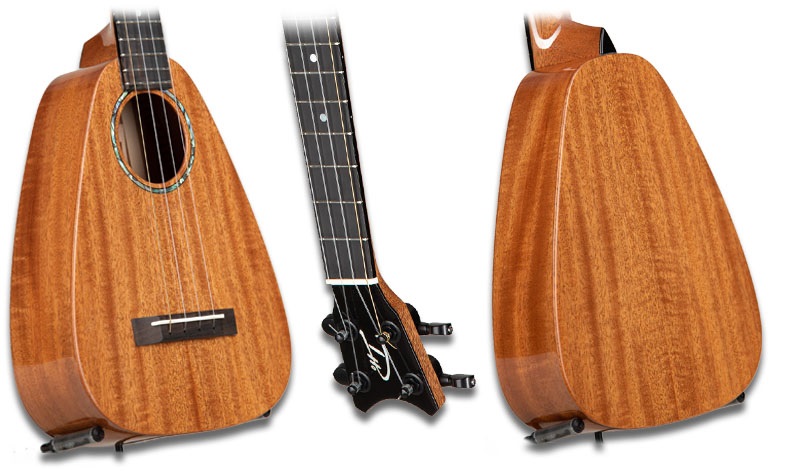 What's Available
To begin with, the instrument is extremely lightweight, easy to hold, and well-balanced in the hands. Also, it is set up very well with nothing I would wish to change at the saddle or nut. There are no complaints to be made here. It is a very tactile ukulele.
In addition, the build quality is impeccable throughout with no obvious issues that have occurred during quality control. The ukulele is very attractively constructed as well.
When you play it, the first thing that strikes you is the volume. That deep body and large sound hole certainly do work here and for such a diminutive instrument, it certainly packs a punch and carries with it great sustain as well. I was really surprised by this and found it to be quite remarkable.
It seems that the spruce is also doing its job, as the sound has a sharp, bright punch, making the high notes really sparkle. Despite being bell-like and chimney, which I appreciate in a ukulele, it does not sound muddy. There is a really clear sound throughout the entire range and regardless of where you play on the fingerboard. This is excellent.
There is also good bass, which is obviously helped by that low G (and I wonder if the instrument would be TOO bright without it), but there you are. When you play it, it vibrates throughout your body and into your chest. Another feature I appreciate in a ukulele. I like it!
It ticks all the boxes as an instrument. Furthermore, if you have the funds, then why not? The ukulele is pretty damn good as a ukulele.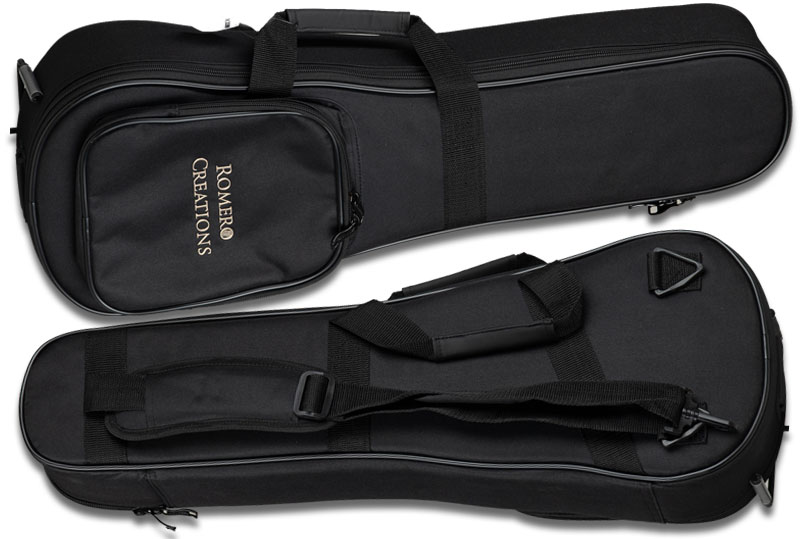 Case
A Deluxe Romero Creations gig bag is included. Fits the Oahu Tenor hardshell case too.
Humidifier
You can also add a humidifier. If you live in a low-humidity area or use indoor heating/cooling, especially in winter or during hot months, you'll need this. Heating your house will make the air dry.
When the air is heated, humidity levels will drop dramatically no matter what the outside humidity level is. In the same way, air conditioning will remove a lot of moisture from the air, but not as drastically as a heater. It's always a good idea to keep a humidifier in the case with the instrument when not in use. In order to keep the Ukulele covered under warranty, Ukulele manufacturers usually require this.
A humidifier needs a case to work properly and you'll need to refill the humidifier as needed to keep it working.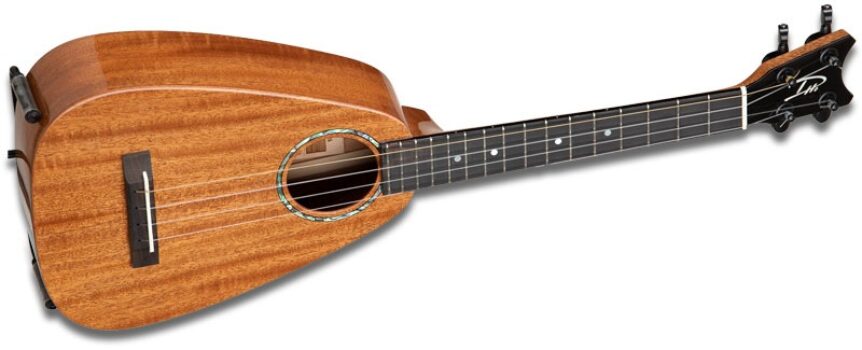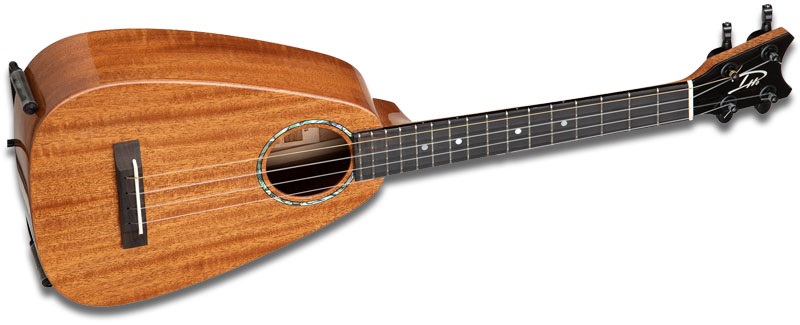 Why Go For Romero Creations Mahogany Tiny Tenor
Ukulele virtuosos Daniel Ho and Pepe Romero developed the Tiny Tenor after talking about 'ukuleles and their qualities (such as portability, playability, and sound). This exchange of ideas led to the development of a consummate instrument that excelled in each of these areas.
Take it Anywhere
The most important dimension of being portable is its length. It was Pepe's intention to shorten the headstock as much as possible and position the tenor neck at 14 frets to the body in order to place the bridge in its "sweet spot."
It Sounds Good
Next was how to maximize the pumping area of the top so it has the acoustic resonance of a tenor body, not a smaller concert body. Daniel suggested eliminating the waist, allowing the bridge to vibrate the top more, and exaggerating the arch of the back. That's it! Imagine a pineapple ukulele at this point.


The Playability
Daniel also suggested bracing your forearm on a wider butt when you play.
With its powerful, crisp tone, comfortable feel, and compact proportions, the Tiny Tenor was born.
Romero Creations Mahogany Tiny Tenor Review
It's beautiful and made of high-quality materials. But this instrument's sound is its biggest selling point.
Pros
Great build quality
Terrific volume and sustain
Funky headstock!
Cons
Uneven fingerboard wood coloring
Narrower nut than I would like
Price
Final Thoughts
With its sound and build quality, it compares extremely well with Hawaiian K-brands and Japanese high-end ukes, and I'm really impressed. No matter what people think, there's no denying that this design works. A well-designed, characterful, high-quality instrument worth considering alongside other, possibly more expensive, models.
Here is a list of more articles about tenor ukuleles that you might be interested in: