Fender Avalon Tenor Ukulele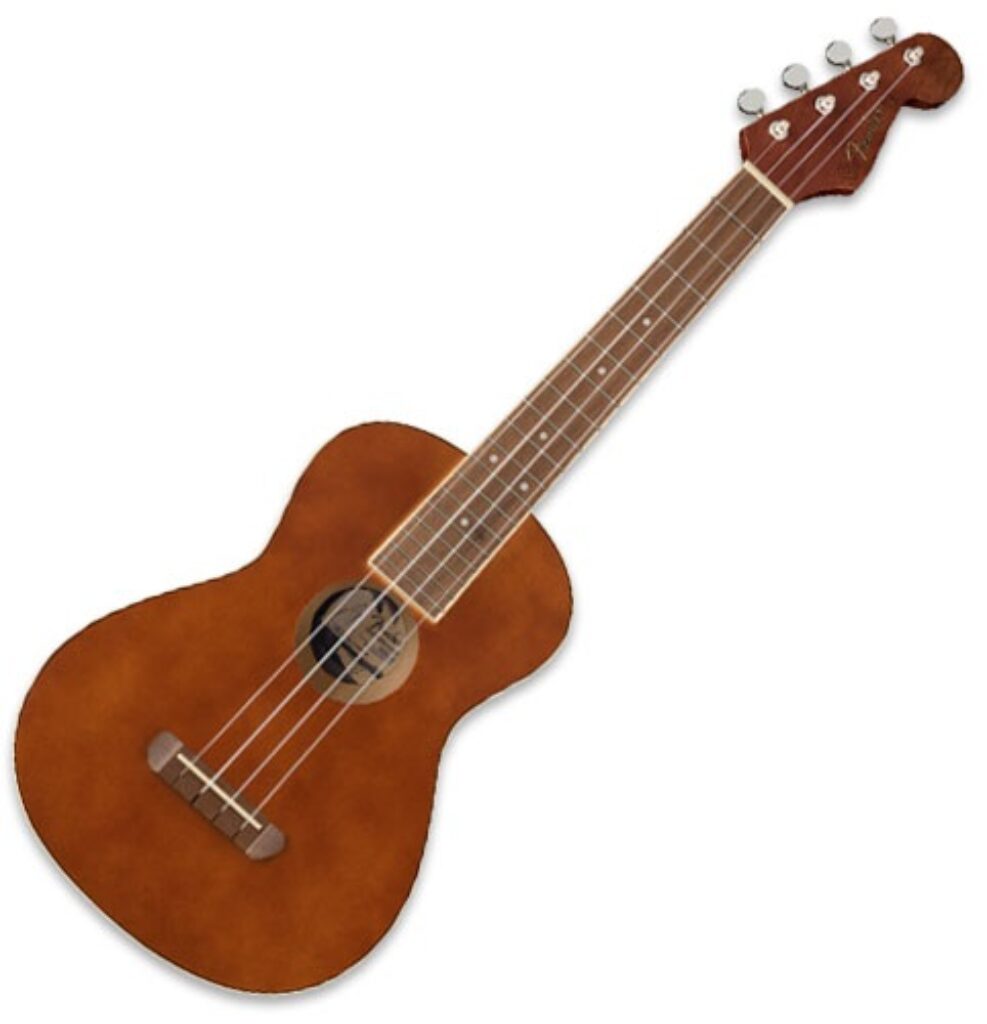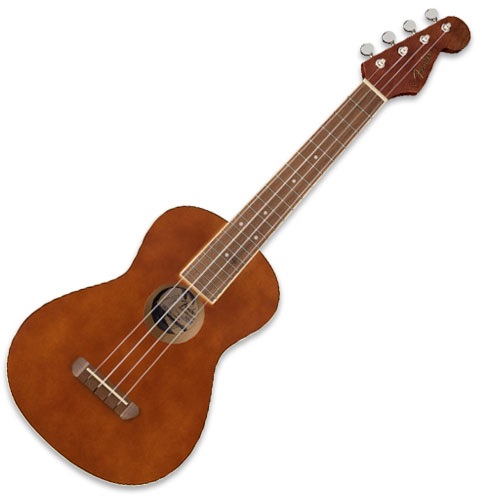 Back & Sides Material: Laminated Basswood
Stratocaster-style headstock
With the Fender Avalon Tenor Ukulele joining the lineup, there are now updated specs for three of the existing models in the stage, travel, and beach-friendly range. The California Coast series of ukuleles from Fender has been updated with the addition of a new tenor model and some fresh looks for some of the existing models within the series.
Inspired by Catalina Island in Southern California, this tenor ukulele is the bigger sibling of our wildly popular Venice soprano. Tenor ukuleles give the player a deeper tone range than concert or soprano ukuleles, while still being portable enough to take from the beach to jam sessions.
With an all-basswood construction and slim "C"-shaped neck profile, the Avalon provides the superior tone and playability you've come to expect from Fender. Also features a no-tie bridge for quick string changes, classic Fender colors, and a painted 4-in-line Strat® headstock. Whenever you play the Avalon Ukulele, you'll feel like you're on an island.
Fender Avalon Tenor Ukulele
Features:
Tenor-size ukuleles have a slightly wider profile that's perfect for fingerpicking and players with bigger hands.
The body is satin-finished for comfort.
Easy-fretting satin-finished nato neck.
The back and sides are laminated basswoods.
It has a 19-fret walnut fingerboard with white dot inlays.
Excellent vibration transfer from strings to body with walnut pull-through saddle.
The no-tie bridge doesn't need knots.
Headstock styled after a Stratocaster.
Tuning stability across all four strings is guaranteed with chrome open-back geared tuners.


What Makes Fender Avalon Tenor Ukulele so Special?
Fender's Avalon Tenor Ukulele is well-balanced and built for comfort with iconic SoCal Fender vibes. Its satin-finished basswood body features a comfortable tenor profile, a step up from soprano and concert sizes. With a bigger voice and enhanced bass, the tenor uke is still extremely portable.
Tenor Body
The tenor ukulele is popular with professional players and has a full, deep sound with more bass than the soprano or concert.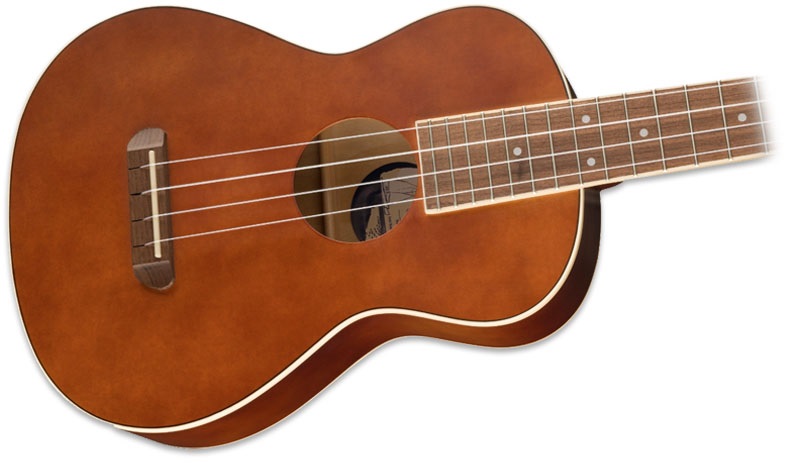 No-Tie Fender Bridge
Catalina Island in Southern California inspired the aesthetics of the Avalon, but Fender's innovative touches are what have endeared musicians to the quintessential California guitar company. You can change strings quickly and easily with the Avalon Tenor's no-tie bridge. This no-tie bridge saves players from having to tie complicated knots just to change strings. It keeps the ukulele simple and approachable.
4-In-Line Strat HEADSTOCK
There is an authentic Fender vibe to this ukulele's headstock, which replicates the iconic shape of the Stratocaster® headstock.


Quality Construction Ensures Comfort
With its slightly larger size and 19-fret walnut fingerboard, the Fender Avalon Tenor Ukulele has plenty of room for strumming and fingerpicking. Artists with bigger hands and fingers also like the Avalon because it has a wider string spacing compared to smaller ukuleles. Besides that, its neck is made of resonant nato wood with a modern "C" profile, so it's easy to fret.
Fender Avalon Tenor Ukulele
The Fender Avalon tenor ukulele provides the superior tone and playability you've come to expect from Fender.
Final Thoughts
With its larger body, the Fender Avalon Tenor Ukulele is effectively the larger-bodied counterpart to Fender's popular Venice Soprano Ukulele. It is available in a choice of six colors, including the 2-Color Sunburst, Daphne Blue, Black, Natural, Surf Green, and Cherry. No matter where you are or how far away you are from your own island, you can transport yourself there by using the Fender Avalon tenor ukulele.
Here is a list of more articles about tenor ukuleles you might be interested in: