Taylor Academy 10e – Acoustic Electric Guitar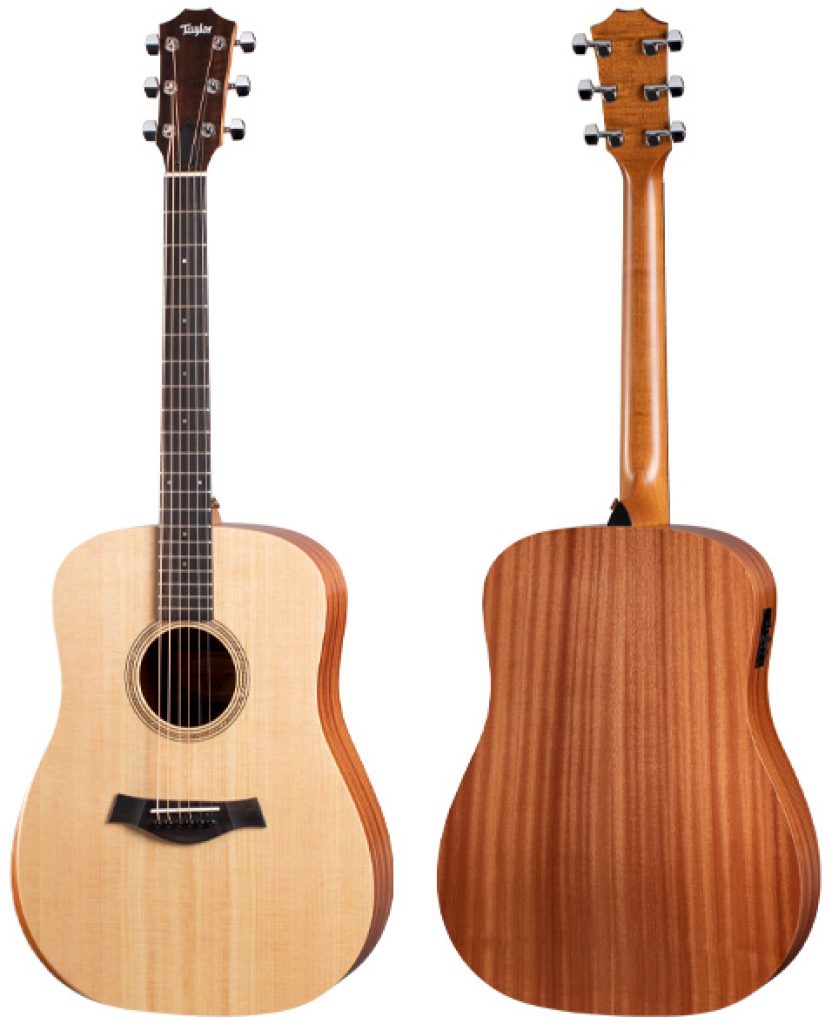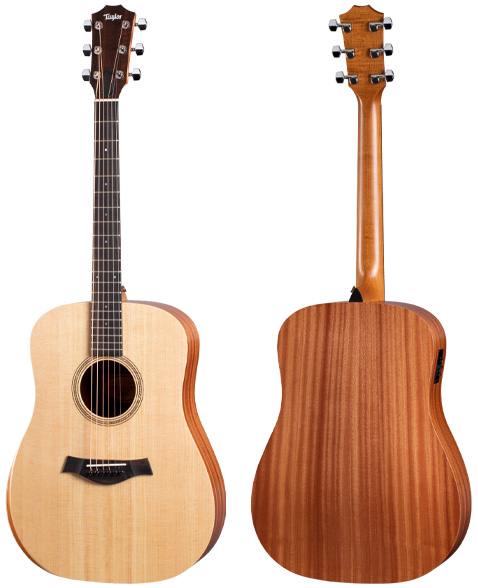 Great Build Quality.
Rounded Armrest.
Great playability!
Good Value!
---
Taylor Academy 10e – Guitar Review!
Despite not having the brand history of Gibson or Martin, Taylor has accomplished great things since they were founded in 1974 by Bob Taylor and Kur Listug.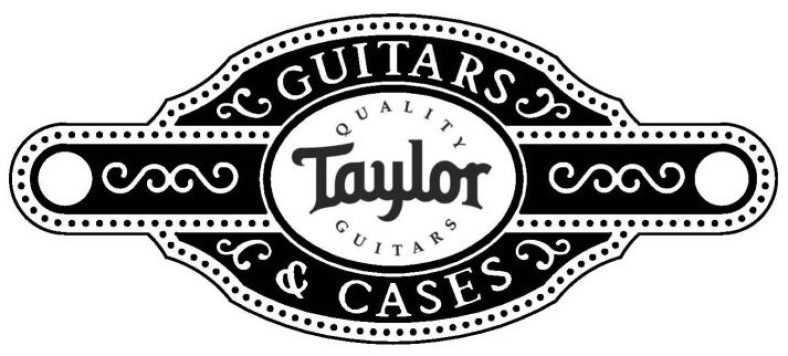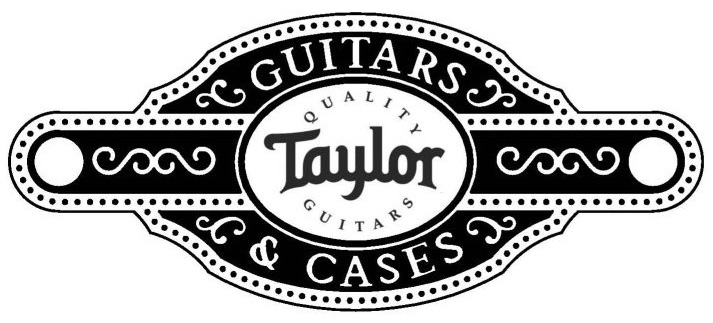 Their high-end models are among the most sought-after acoustic guitars in the world, and they have grown into one of the most popular acoustic brands. In fact, Taylor has managed to gain a stranglehold on the beginner and student market with quality instruments like the Taylor Academy 10.
A Taylor Academy 10 dreadnought is a simple instrument that focuses more on the music rather than flashy adornments and showy aesthetics. Although it's not a cheap guitar, it's built for longevity.
Taylor Academy 10e
Guitar Features:
Body shape: Dreadnought.
Top: Solid Sitka spruce.
Academy Series Bracing.
Back and sides: Sapele plywood.
Neck: Maple.
Fretboard and bridge: Ebony (Diospyros crassiflora).
Dot fretboard inlays.
20 Frets.
Nut: Nubone.
Bridge: Micarta.
Taylor ES-B pickup.
Ex-factory stringing: Elixir Phosphor Bronze Light.
Colour: Natural.
Taylor gig bag included.
Made in Mexico.
Appearance and Features
What's almost shocking about the Taylor Academy 10 is how plain it is. The guitar does not have any embellishments, which means no binding on the body, no fancy inlay on the rosette, and simple fretboard dots.
A solid Sitka spruce top topped a square dreadnought body of the traditional Martin style. With its layered Sapele back and sides, it's a bit more durable than one made with solid wood – again, an appealing feature for beginners. 
The Academy 10 has a carved armrest on the lower bass side bout, which is unique among guitars marketed toward beginners. We think that this is an amazing feature, especially on a Dreadnought, which is typically one of the most uncomfortable shapes.
Unlike a traditional acoustic guitar neck, this one is made with maple and is super slim, like an electric guitar neck. Adding this feature to the site is another way to make it more user-friendly for novices.
Seeing ebony on the fingerboard is always a treat since most beginner guitars have laurel or pau ferro on the fingerboard.
Sound and Performance of Taylor 10e
Reliability is something that every player, including beginners, should demand from their guitar. It's nice to have a great tone when you're just starting out, but it's more important that your guitar stays in tune and is properly tuned. Fortunately, the Taylor Academy 10 meets all three criteria.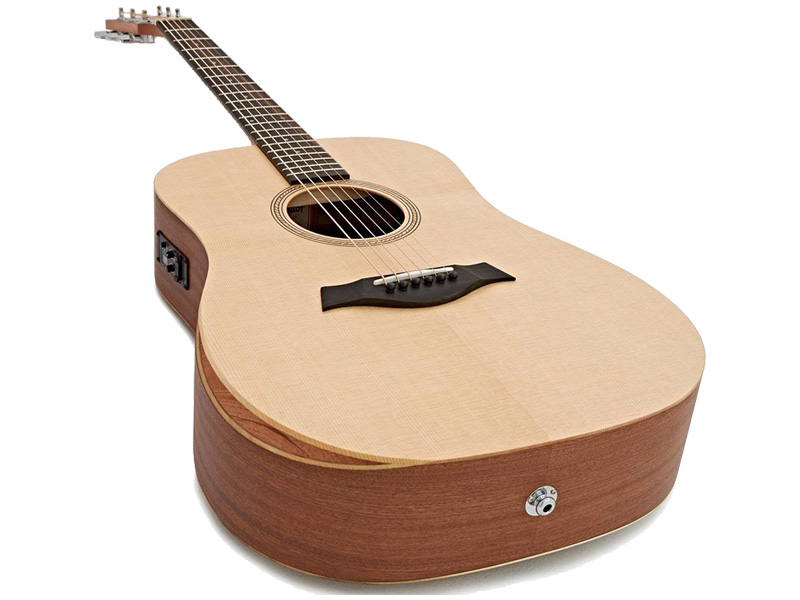 Tuning stability was excellent – the sealed gear tuners engaged with a slight touch and held fast with no noticeable slipping. It comes with a NuBone nut, which contributed to tuning stability. The intonation was on point, and we liked the low to medium action. This guitar had a super straight neck, and it played great right out of the box.
The Academy 10 is perfect for fans of bright-sounding guitars. This guitar emphasizes the upper mids and trebles, which gives it a lot of sparkles. This is balanced out with a booming bottom end from the dreadnought body.
Moreover, its shining top end made it stand out in a mix. Our only complaint is that this model doesn't blend well into a mix due to its prominent brightness.
Upon playing the fingerstyle, we found it to have great articulation and note separation, as well as a very good response when it comes to changing dynamics.
In spite of its higher price, the guitar is likely to last much longer than the average in its category. Overall, you'll spend the same or less than you would if you bought a cheaper guitar and then upgraded to something for a more advanced player.
---
In this video made by: Alamo Music Center, you can see the appearance and hear the sound of this beautiful Taylor Academy 10e Guitar!
---
Best Feature: Great Playability
One of the best things about the Taylor Academy 10 dreadnought is how easy it is to play. Both new and experienced players will appreciate how well the guitar fits their hands and responds to their strokes. 
The reason for this is that Taylor made some design choices that other companies did not. One of the differences is the neck is a little thinner than most. As a result, you have an easier time wrapping your hands around it.
West African ebony is used for the fretboard. Fingering chords is easy due to the wood's hardness and clean surface.


The scale length is 24 7/8 inches, which is shorter than most other acoustics. Shorter scale lengths help the player by bringing chords closer together, but it sacrifices a little in sound quality.
Last but not least, the armrest is a great feature that is missing on most other entry-level models. In fact, Taylor guitars, especially their higher-end models, are known for this feature. 
A Taylor guitar is basically shaped at the bottom, where your strum armrests. As a result, your arm will be able to rest gently instead of sitting at a 90° angle as is typically the case with guitar bodies.
Customers Feedback
A Guitar That Is Easy To Play
All customers commented on how easy it is to play the guitar. Particularly, they noted that the neck was easy to wrap your hands around.
A number of other customers commented on the curved armrest on the end of the guitar body.
Some users said they have always struggled to pick up a guitar because it was so difficult to hold and finger. Eventually, the Taylor Academy 10 helped them over the hump into learning how to play the guitar. 
Exceptional Value
Users considered the Academy 10 a great value purchase, despite its higher price than other "entry" models. The good sound has a lot to do with this. 
It is common for new guitar players to outgrow the beginner's sound as they progress, but the 10A does not have this issue. I think it's good enough to stay with you for a very long time.
It Sounds Like A Full Guitar
The guitar had a full sound that impressed customers. An entry-level guitar should sound thin and weak, but the 10A sounds strong.
There were several who said: "I was so surprised; it sounds like a real guitar! "
The reason for this is that it is a "real" guitar. Taylor doesn't cut corners when it comes to quality, and it won't make a guitar that doesn't meet its high standards.
It's Ready to Play Right Out of the Box
A number of users commented on how easy it was to tune and set up the guitar right out of the box. Tuning up was all that was left to do; the strings were all set.
---
Taylor Academy 10e Acoustic Electric Guitar
Great quality made for beginners and more advanced players!
Pros
The neck is thin and fits into new players' hands easily!
The rounded armrest makes playing more comfortable.
Sounds great with flatpicking and strumming.
Cons
The ES-B's lack of bass control.
---
Last Words
Thanks for reading our Taylor Academy 10e guitar review, and we hope you'll check it out. Any beginner or advanced player will find this instrument a real upgrade and something they can count on for many years to come.
It is an excellent choice for beginners and intermediate players who are looking for a great acoustic sound at an excellent value for their money.