Fender Kingman Bass V2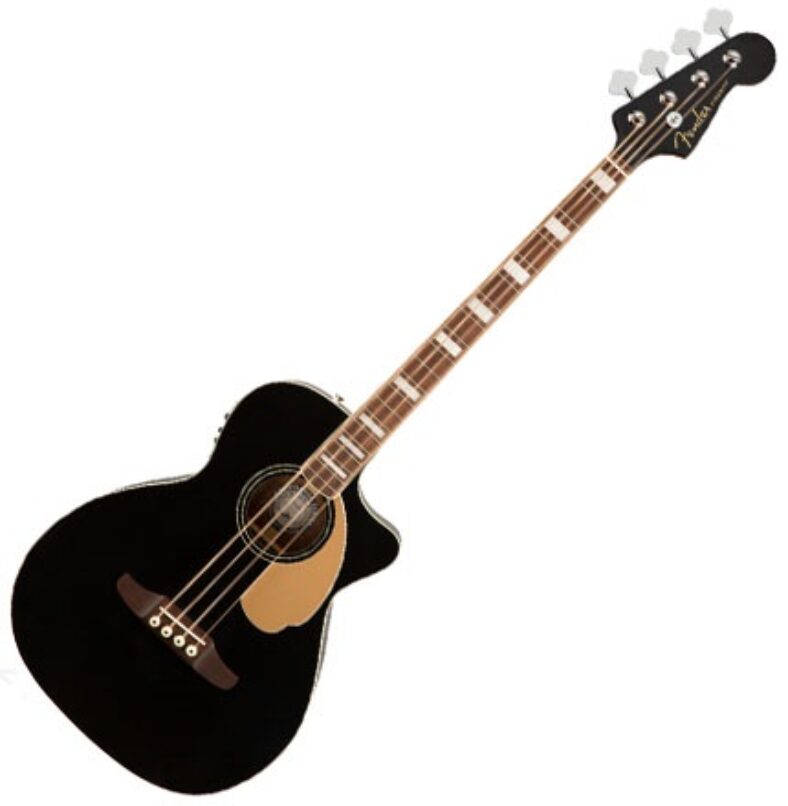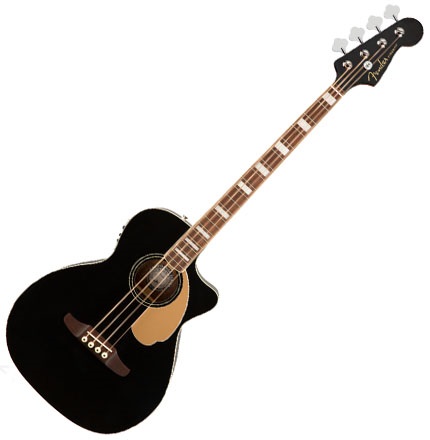 Fishman® pickup/preamp system
Scalloped X-bracing
Known for legendary bass models like the Precision Bass and Jazz Bass, Fender is a bass world leader. Now, the Californian company has released a new acoustic bass model, the Fender Kingman V2 acoustic-electric bass. This Fender Kingman Bass is decked out in the electric-inspired style of their California Player series, and it offers the full, deep acoustic projection and comfortable playing feel that you expect from Fender instruments.
With its gloss black finish, smooth-playing mahogany Jazz Bass® neck, and convenient cutaway for easy access to the upper reaches of the fingerboard, the short-scale Kingman Bass is named after a famous stop on US Route 66. There is only one thing this bass is built for, which is, to rock!
An attractive midrange price tag, top-tier tone, stylish construction, and a top-tier pedigree all contribute to the success of this bass. This article will explain why the Fender Kingman V2 is one of the best acoustic basses available today.
THESE ARE
The Key Features:
This 4-string acoustic-electric bass features a solid spruce top and laminated mahogany back and sides.
The mahogany neck and walnut fingerboard provide instant playability and great response.
For outstanding amplified tones, there is an onboard Fishman preamp.
Scalloped X-bracing contributes to the solid construction of this product.
The tone is enhanced using genuine walnut bridges, synthetic bone saddles, and Graph Tech NuBone nuts.

What Makes Fender Kingman V2 so Special?
The Fender Kingman Bass V2 provides an incredible acoustic bass tone. The 4-string acoustic-electric bass features a solid spruce top with laminated mahogany back and sides, ensuring stellar low-end tone and balanced high and midrange colors. The mahogany neck and walnut fingerboard provide excellent playability and wonderful response for countless hours of enjoyment. When it is time to plug in, there is an onboard Fishman preamp for an outstanding amplified tone.
Neck and Body
Its auditorium shape is derived from the Newporter acoustic guitar by Fender. Because of this, the guitar's body is a bit smaller than a full-size acoustic, and its sculpted cutaway and curves lend a great deal of comfort when playing. Compared with solid-body electric basses, the increased depth of an acoustic bass may take some getting used to, but the difference is not significant enough to affect performance.
In terms of appearance, it is a handsome guitar with a vintage feel. The top is constructed of solid spruce, while the sides and back are constructed of laminated mahogany. A glossy black finish covers the entire body of the instrument, which features a Jazz Bass-shaped headstock. A short scale (30.3″) mahogany neck is also shaped like that of a Jazz Bass, with the C-shaped profile instantly recognizable to anyone who is familiar with Fender instruments.
The package is completed by a 20-fret walnut fingerboard, block inlays, gold pickguard, and aged white binding.
Hardware
Although it is primarily an acoustic bass, the Kingman V2 also features a Fishman pickup and preamp, allowing you to plug in and keep up with the band. The pickup is positioned under the bridge in order to maintain a discrete, clean appearance. Fender notes that the preamp was specifically voiced for this model. The preamp features three bands of EQ, a tuner, volume controls, notch controls, brilliance controls, and phase controls, making it one of the most comprehensive preamps available for acoustic guitars.
The result is that players will have no problem dialing in their perfect sound. In terms of the technical aspects of the instrument, the walnut "Viking" bridge is connected to a Graph Tech NuBone nut and open-back geared tuners on the other side of the neck. Despite the fact that the action on this guitar is slightly higher than that of some basses, it is not as high as one might think from the 'acoustic' description. Electric bassists should be able to transition to the Kingman V2 without experiencing much change in feel.


It Sounds Good
In the same way as an acoustic bass guitar, the Kingman V2 offers better natural projection and a warmer, woodier tone than most electric bass guitars available today. Despite being designed to be played plug-in, the acoustic capabilities make it a valuable tool for jamming with friends or for use in quieter environments.
The Kingman is capable of producing a wide range of sounds with a full, resonant projection, as well as a more 'natural' tone – the sound of the strings is more present, and the decay and sustain behave more like those of an acoustic guitar than an electric bass.
Compared to many electric models, the range offers a great deal more treble and midrange. When the volume is increased, the Fishman pickup produces a surprising amount of low end for an acoustic, but it does not deliver quite as much punch as heavier electric basses. Due to this, the Kingman may be most suitable for pop, rock, indie, and low-volume jams. Although it is capable of performing in heavier settings, mellower moods allow it to showcase its highs and mids.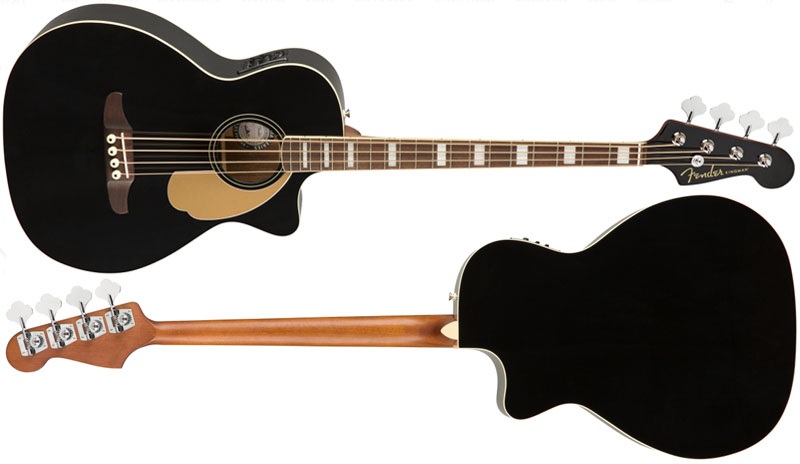 Fender Kingman V2 Acoustic-Electric Bass!
This bass is a great example of how an attractive midrange price tag, top-tier tone, stylish construction, and a top-tier pedigree all contribute to its success.
Final Thoughts
Featuring classic Fender styling, a Jazz Bass-inspired neck, and a warm, woody tone, the Kingman V2 is among the finest acoustic basses available. At a budget-friendly price, this axe is capable of handling jam sessions, quieter gigs, and even full-band settings. A bassist who is looking for a unique option in their arsenal should give this model a try.
Here is a list of more articles about Fender guitars that you might be interested in: