Fender Player Precision Bass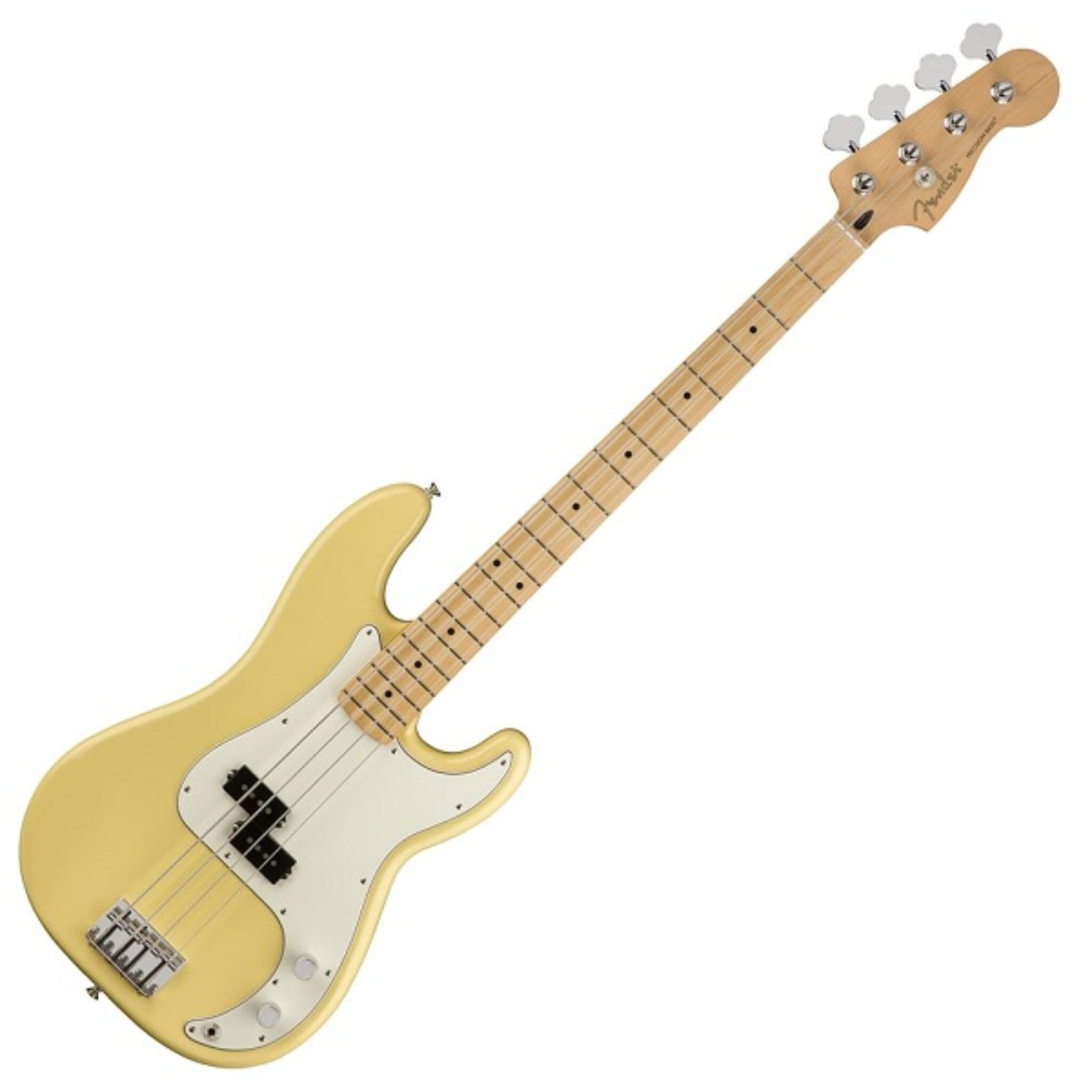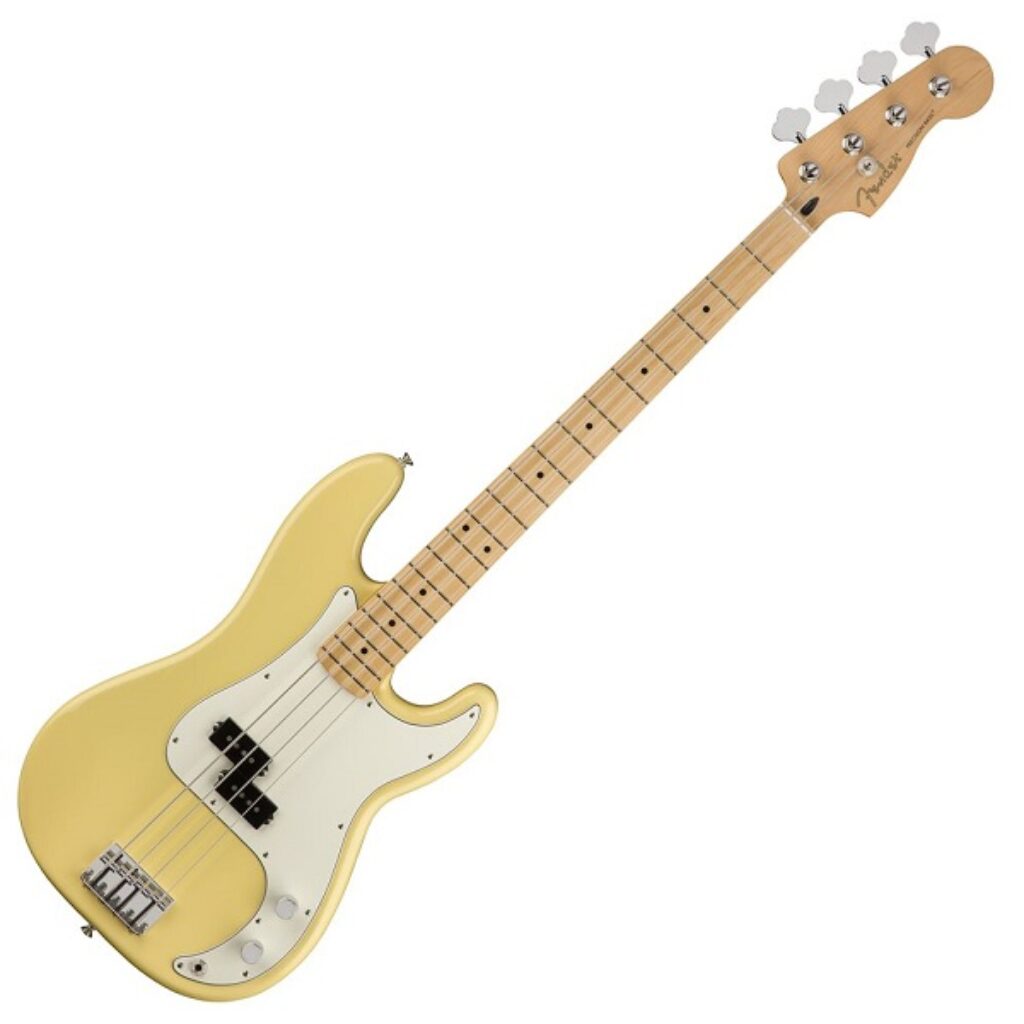 Electric Bass Guitar
20 Frets
Nut width: 41.3 mm
Scale: 864 mm
---
Fender Player Precision Bass Review
In 1951, Fender Precision Basses were introduced to the world, marking a milestone in the field of stringed instrument amplification. Almost six decades later, these amazing instruments continue to be among the most popular bass guitars available today.
In addition to providing rock-solid playability, the Fender Precision bass has been seen in the hands of some of the world's most prominent bassists over the years and boasts that famous Split Single Coil P-Bass Pickup that produces thunderous bass tones.
In Fender's own words: There's nothing more classic than an electric bass from Fender, and the player Precision Bass is every bit as authentic as they come in genuine Fender style and a rumbling, seismic sound that has inspired a thousand copies. You can use this great bass in the studio or on stage to demonstrate your creative vision with its smooth playing feel and spotlight-ready style.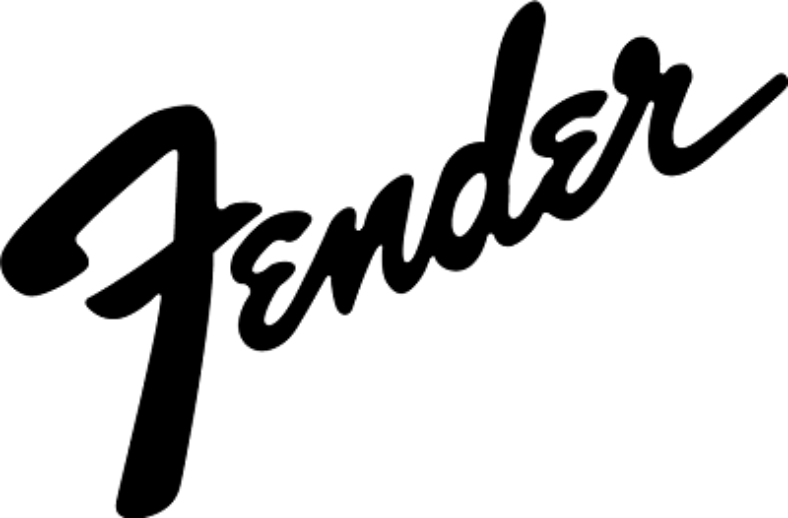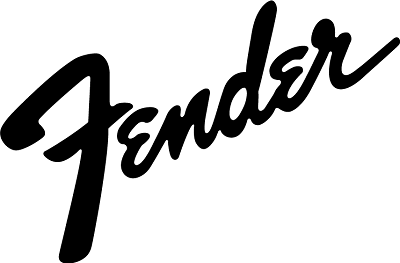 With the Precision Bass offering top-quality specs at an affordable price, Fender's Player Series is the most recent update to their highly popular Mexican Standard line. With its vintage looks and modern design, the Precision bass is a mainstay of the Player Series line.
In addition to its body shape, the Precision bass features a three-ply pickguard, a vintage headstock, and blooming tuners. Fender builds its products to the high standards you've come to expect. Whether you're on the road or in the studio, your Precision is going to last.
Precision Bass Playability and Sound
Throughout all of Fender's guitars and basses, the 'C' neck remains a staple feature and is integral to the luxurious feel they provide. The satin finish, however, represents a substantial change from older Mexican models, resulting in improved speed when traversing the bright maple fretboard. There are 20 medium jumbo frets on this guitar, and the 9.5″ radius makes it comfortable to hold in the hand.
Furthermore, the four-saddle bridge and synthetic bone nut allow for accurate intonation and easy adjustment of the action to suit your individual playing style. There are also chrome knobs for controlling volume and tone that are close at hand for fine-tuning your sound. A working musician who does not wish to pay almost twice as much for its American-made cousin will find this package extremely reliable.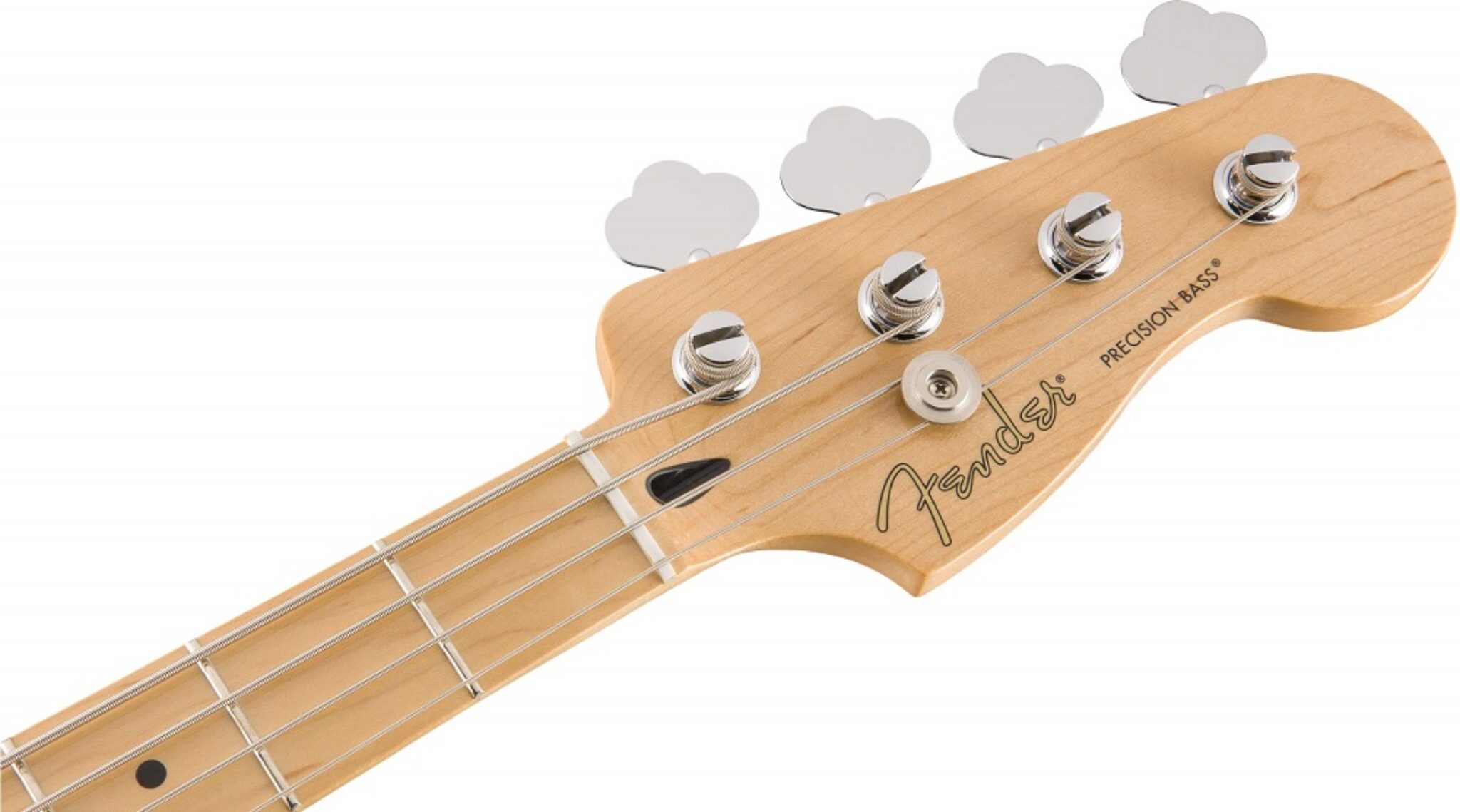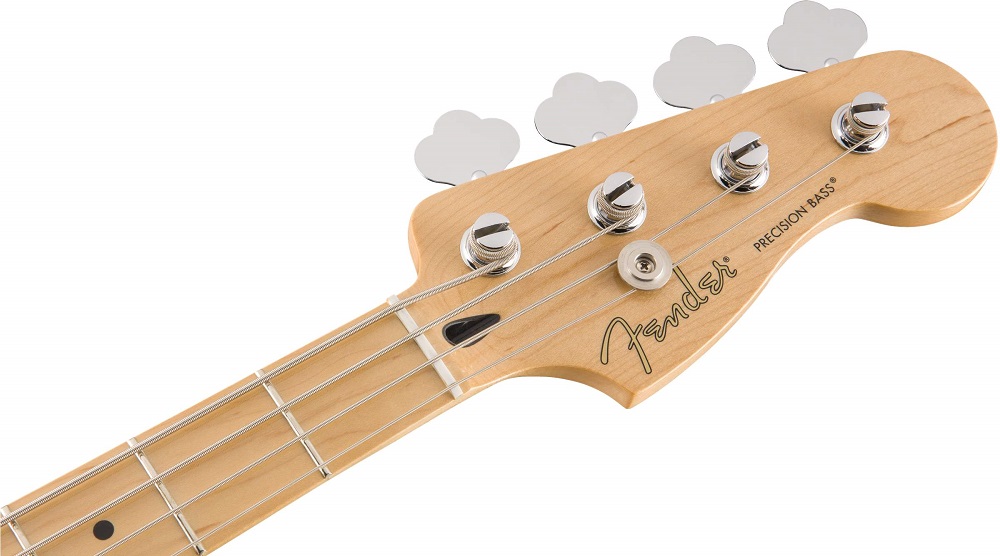 If you want to check one other amazing review on Fender – click here!
By introducing this precision bass, Fender appears to be striving to evolve, rather than simply repeating the past. While the voicing of Fender's new split pickup retains its roots-it is still a P-it has a slightly greater mid-range punch than we have heard from other Precision models. Compared to vintage recordings, the tone of the new recording is better in some respects.
An Alnico V split-coil pickup is included with the Player Series Precision Bass. In terms of tone, this pickup produces a combination of fat low end, punchy midrange, and toothy treble, a beautiful sonic combination that is the foundation of the P Bass's distinctive sound. The tonal styling of this bass will satisfy both you and your audience, regardless of whether it is jazz, funk, or rock.
Although it is relatively light in weight, the alder body is not tainted by the heavy low-end growl that has become synonymous with the Standard series. Although the Player Precision does not have the most modern sound, what you get is in line with American-made models and it offers more versatility and strength than its competitors.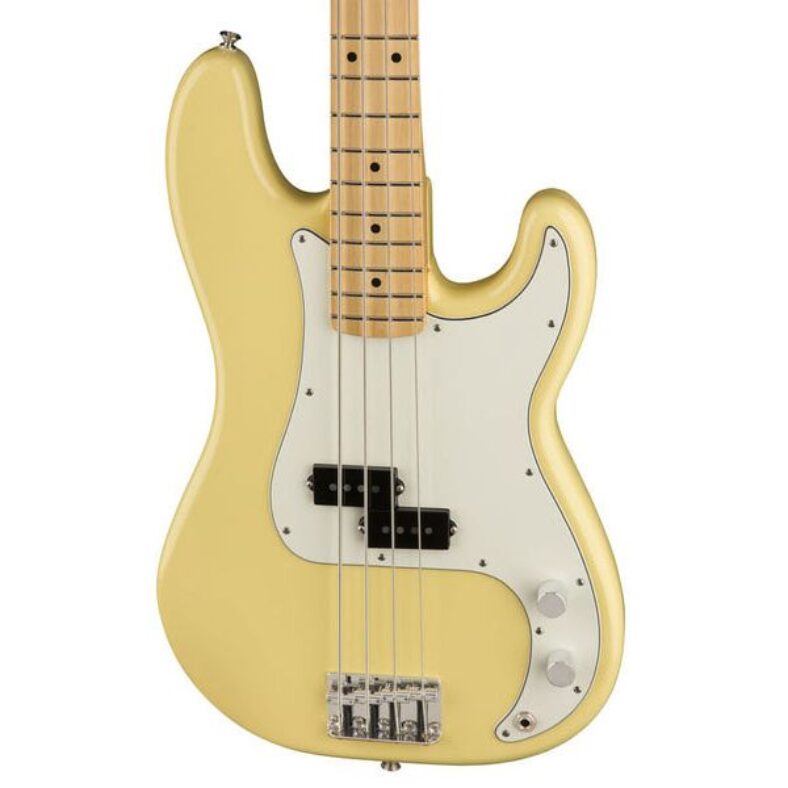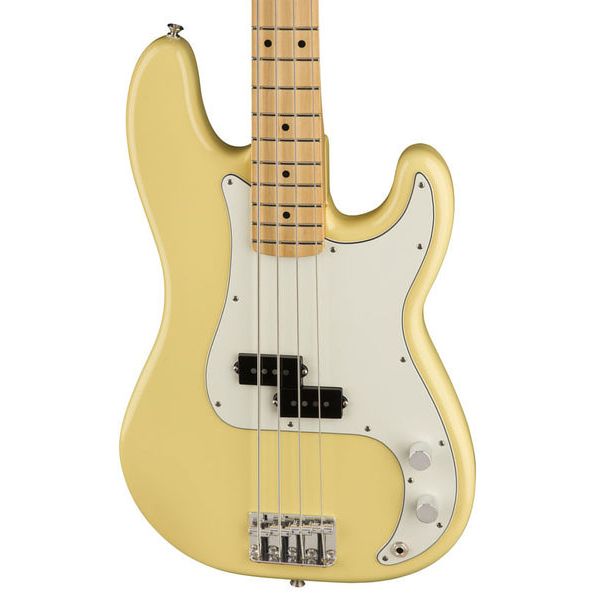 The P Bass has been embraced by players from all genres and continues to be a favorite in studios and on stages around the world. Fender captured the essence of a great instrument right from the beginning with so many of his original designs. In this regard, the Player Series Precision Bass remains a shining example more than half a century after its introduction.
Similarly, the Precision is designed as a showroom instrument that can also be used on a daily basis as a workhorse. As for the overall tone, this bass offers a straight, no-frills approach that is suitable for any performance environment. It is a good place to start if you are seeking a nice, upscale Precision bass that you will be able to play rather than simply look at.
Precision Bass Brief Features
Body: Alder
Maple neck
Fretboard: Maple
Matte neck finish
20 Frets
Nut width: 41.3 mm
Scale: 864 mm
Pickups: New Player AlNiCo V Precision Split single coil
Volume knob and tone knob
Standard open gear machine heads
Color: Buttercream
---
Why To Go For The Precision Bass By Fender
If you are looking for some amazing vintage sound, and want to follow certain tonalities, but don't want to break the bank, this is the one for you. The Precision Bass by Fender, or the Player Series that this bass falls in, is the real recreation of the American-made bass that you can get for a really nice price.
For the amount of around $850, you will get an instrument that will be good for both live acts and studio recordings. As an engineer, I can personally vouch that this instrument will give you the right sound for any purpose.
Fender Player Precision Bass Review
With its vintage looks and modern design, the Precision bass is a mainstay of the Player Series line. 
Pros
Smaller Neck Dimensions
Classing Sound
Affordable
Slick Color
Conclusion
Overall, we are really satisfied with everything that this bass guitar can offer, to both the new players and the old and experienced ones. Again we will mention the price, because it makes it an instrument that is in the reach for all the budgets out there.
If you are having some questions or anything to add about this bass guitar, please let us know in the comment section below and we will be more than happy to elaborate together with you!