---
The Loar LM-520-VS Review
This Loar LM-520-VS mandolin sets the standard for F-style mandolins at this price point. This mandolin is the only one at this price that is all solid wood and fully carved, has Grover tuners, and has a very pleasing tone and playability. To date, the Loar's 520 has been one of its most popular mandolin models.
Designed to meet the needs of players looking for a high-quality F-style mandolin at a reasonable price. Solid spruce is carved on the top, solid maple on the back and solid hardwood on the sides.
It has a solid maple neck with a carved "V" profile. To make it easier to play, the fingerboard has a larger fretwire than average and the nut width is 1-1/8. There is a traditional fingerboard extension on this mandolin, and it appears to be really nice.


Need a strap for your mandolin? Check them here!
---
As a result of its lack of cosmetic appointments, the LM-520 was able to keep costs down. Gold hardware and fancy inlay are two examples. The mandolin will not sound better or play any better if these things are added, but it will cost more. In essence, the LM-520 is a stripped-down mandolin.
Despite its basic design and lack of fancy inlays, you can be assured that this mandolin is of high quality. Most players who come from a lower-quality mandolin will find the LM-520 a huge step up. Depending on your playing style, this mandolin may be all you ever need.
Mandolin fingerboards can appear small to players coming from guitars, but they are actually wider than most mandolins. As someone who comes from something like a ukulele, you will feel really comfortable. Nut width is specified as 1-1/8, but they tend to run a few millimeters wider than that. Overall, string spacing utilizes the fingerboard width quite well, with good spacing between pairs.
This mandolin is a great value if you don't mind the stripped-down appointments. F-style mandolins hand-carved from solid wood are almost impossible to find in this price range. Furthermore, there are Grover tuners and an ebony bridge of high quality, and the overall build quality is excellent. You cannot get a better F-style mandolin without going up in price significantly.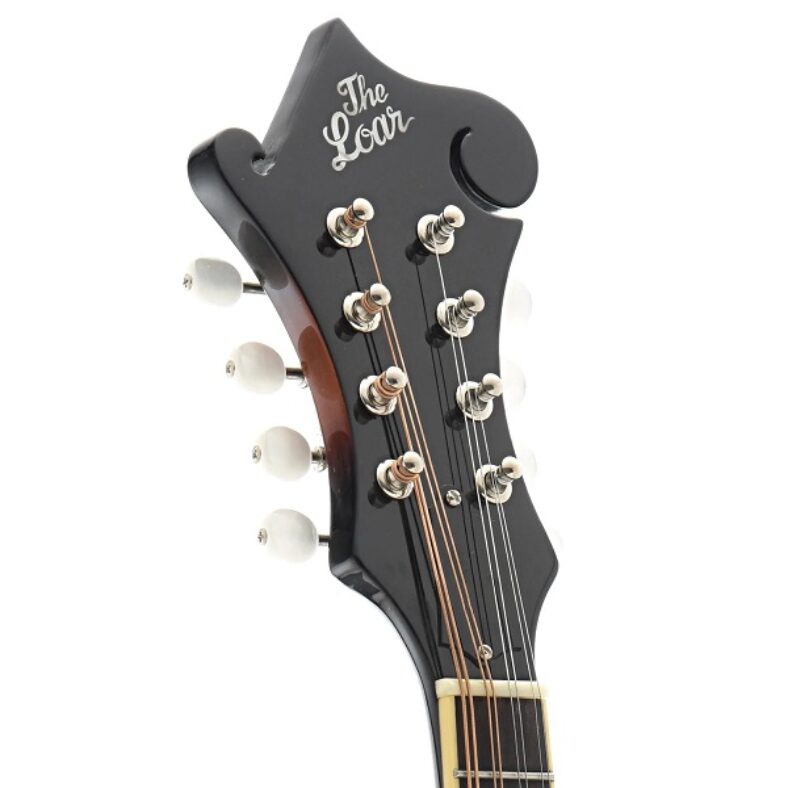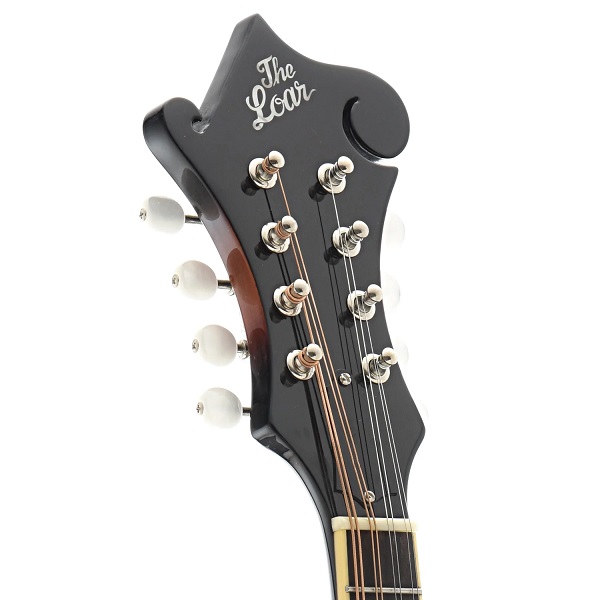 The Loar LM-520-VS Sound and Built
Their handcrafted approach maximizes sonic quality and enhances the natural qualities of tonewoods by utilizing the natural shaping and strength of the fibers. Featuring a solid spruce top, the instrument is responsive to both flatpicking and fingerpicking, and the tones are straightforward and spacious.
The back, sides, and neck are crafted from solid maple, giving you unmistakable brightness, excellent projection, and great articulation, while remaining sonically tight throughout. The fingerboard produces robust tones known for its saturated overtones and rich basses, completing a well-rounded sonic profile.
Used in the neck, maple is highly resistant to twisting and warping, staying strong and sturdy while being light in weight. It isn't just a great tonewood – it has great structural resilience. Featuring a rounded "V" neck profile that provides a great hand feel as well as comfort for players of all styles.
Twenty-nine frets cover the 13-29/32-inch padauk fingerboard, giving ample room for articulation. Featuring an adjustable ebony bridge saddle, a bone nut, and high-quality tuning machines, this mandolin is in excellent tonal condition.
It is not uncommon for all solid mandolins in this price range to be pressed instruments. In this process, wood is heated and steam shaped by loading it into a machine and heating it. Afterward, a little hand carving will be done by the factory. With the Loar LM-520-VS Mandolin, this is not the case. A fully carved model can be found here. As a result, this mandolin stands out among similarly priced F-models.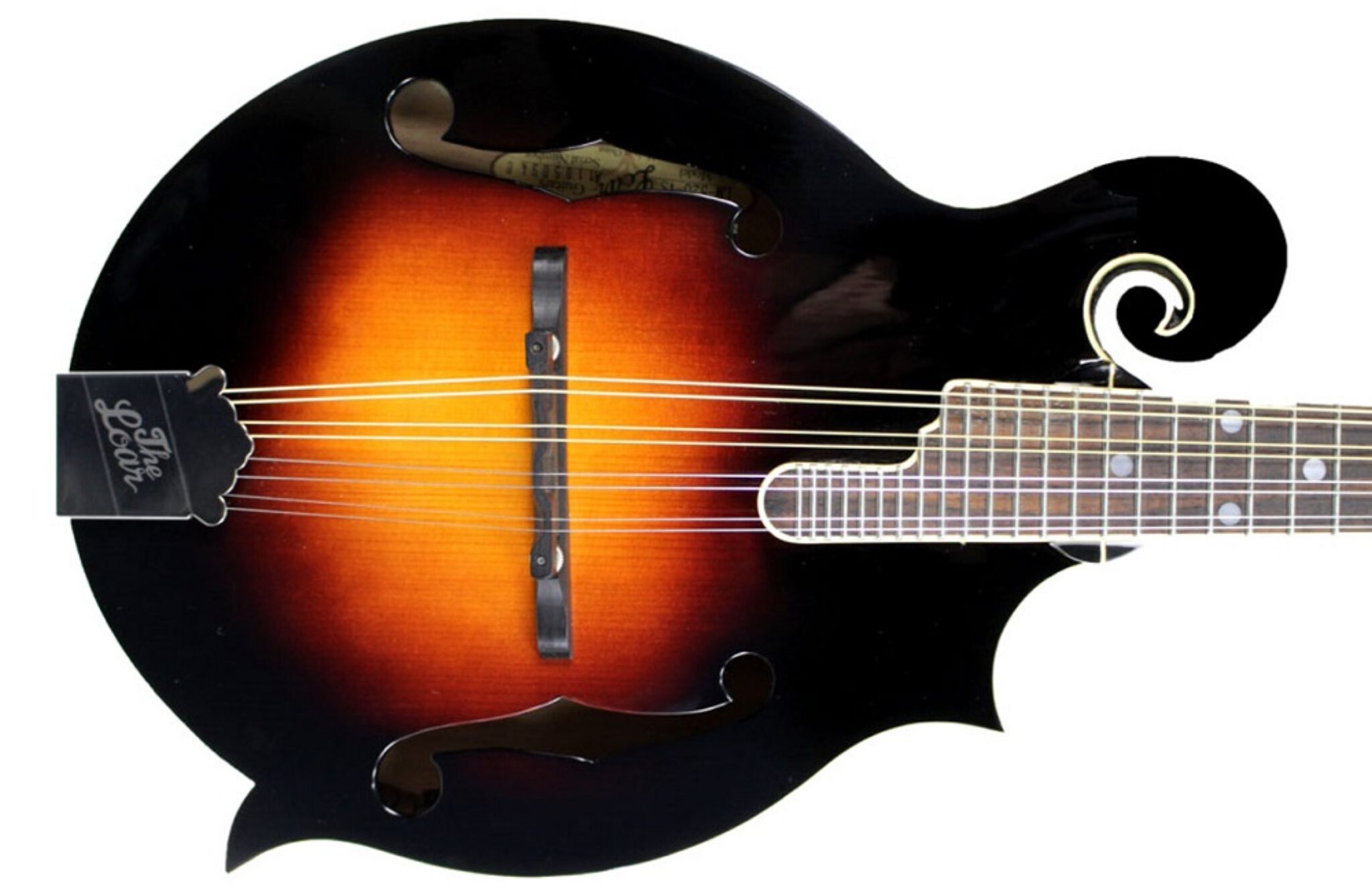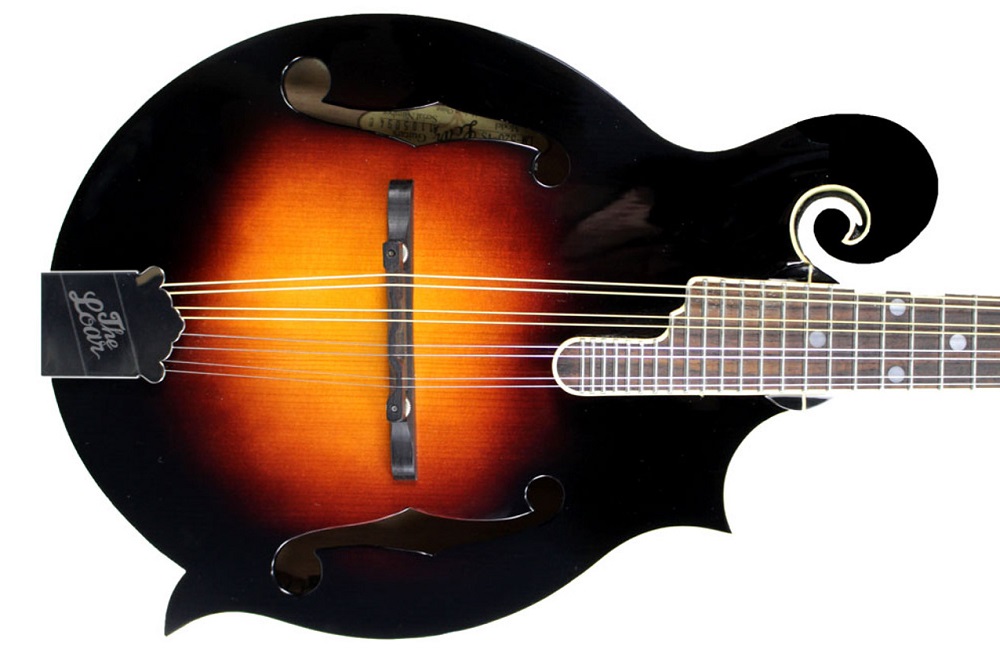 LM-400 and 700 were created in the same hand-carved workshop where the 520 was assembled, with the same hand-carved, fully graduated spruce tops. All solid maple sides and backs are hand carved, as well as the solid maple backs.
A great choice for players looking for a high-quality, great-sounding hand-carved mandolin, these minimally appointed instruments deliver the high-end tone, chop, and projection that The Loar is known for.
LM-520-VS Brief Features
Arched solid spruce top
Arched solid maple back
Solid maple sides
Maple neck
Padauk fretboard
V-Profile
Scale: 350 mm
Nut width: 28.5 mm
Bone saddle
Compensated adjustable ebony bridge
Body binding
Color: Vintage Sunburst High Gloss
---
Why To Go For The LM-520 VS by The Loar
Well, we already covered all the basics in the text above, but some things are worth mentioning again. The price is the first factor. This is something that sells this item in the first place because you will not be able to find solid wood, handcrafted mandolin for this price anywhere.
Besides that, the sound that it comes out of it is very sweet and mandolin-like and you will not be getting any surprises from it. The only thing that lacks is the rich appearance, but that is something that keeps the price down. All in all, a complete steal of a deal!
The Loar LM-520-VS Review
This Loar LM-520-VS mandolin sets the standard for F-style mandolins at this price point. This mandolin is the only one at this price that is all solid wood and fully carved, has Grover tuners, and has a very pleasing tone and playability.
Pros
Solid Wood Build
Hand Crafted
Affordable
Conclusion
Even though The Loar brand is not out there as much as it needs to be, that doesn't mean that they produce bad instruments. One of the proofs that this is not the case is this particular model. We believe that many mandolin players will benefit from this instrument if they choose to go with it because they will be getting a nice model for both live acts and studio sessions.
If you are having any questions in terms of this model, please let us know in the comment section below or reach out to the respected developer for more detailed answers.