Stentor SR 1500 Violin Student II 4/4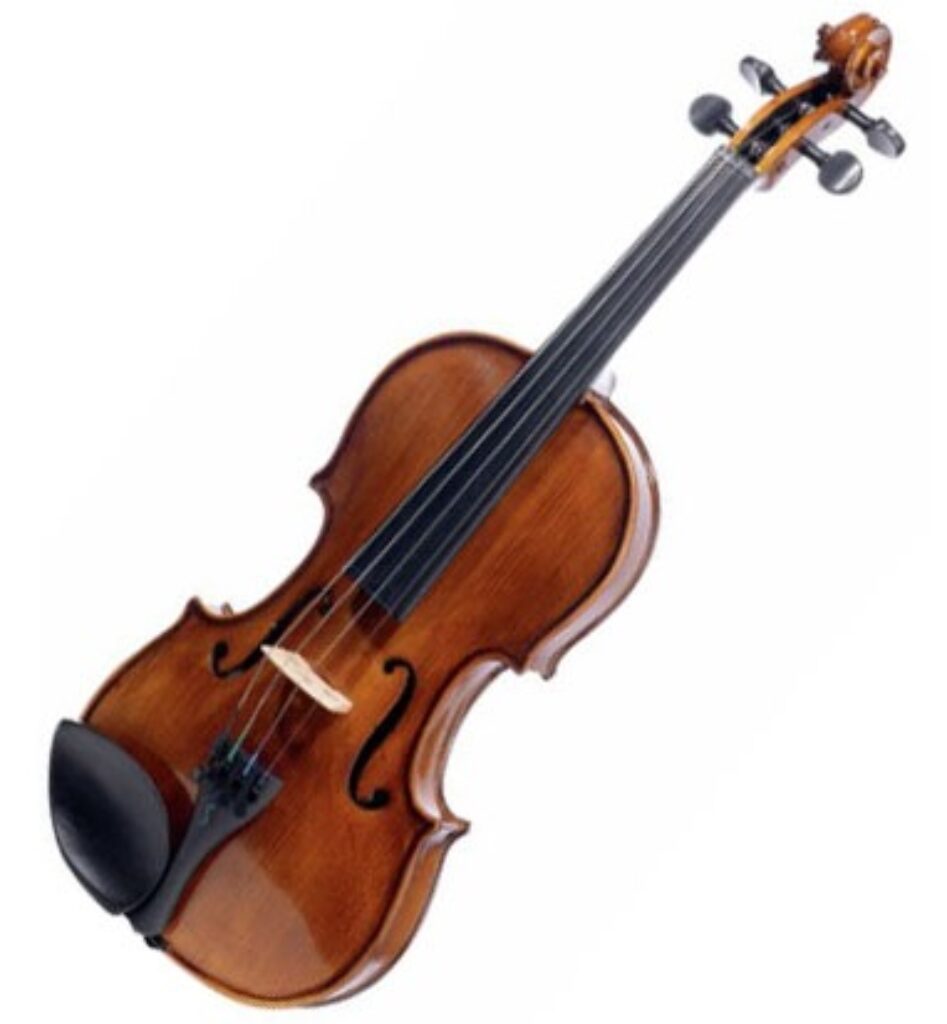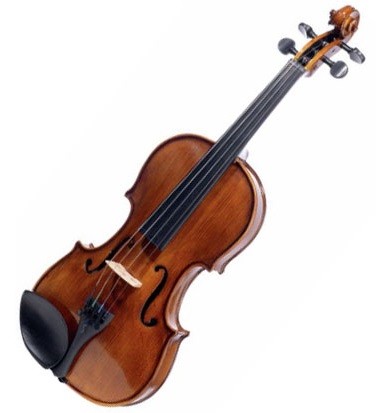 Solid spruce top
Solid maple body
Ebony pegs and fingerboard
Includes case and bow
Those who wish to begin their violin career with a high-quality instrument should read this Stentor 1500 Violin Review and why consider the Stentor 1500 Student II violin. A Stentor SR 1500 violin is handcrafted from a variety of solid woods, making each instrument unique.
In this Stentor 1500 violin review, you will see that maple is used for the body and neck, spruce for the top, ebony for the tuning pegs and fingerboard, and hardwood for the chinrest. This fine selection results in a very well-defined sound that radiates warmth and depth.
There are four fine-tuners on the composite tailpiece, which simplifies tuning. It is strung with carefully selected natural horsehair that converges on an ebony frog. It is the perfect instrument to get started in the wonderful world of violin music, combined with the included gig bag.
THESE ARE
The Key Features:
Solid tonewoods are used to carve this piece
Featuring a carved maple neck
Fingerboard made from ebony
Bow made from high-quality wood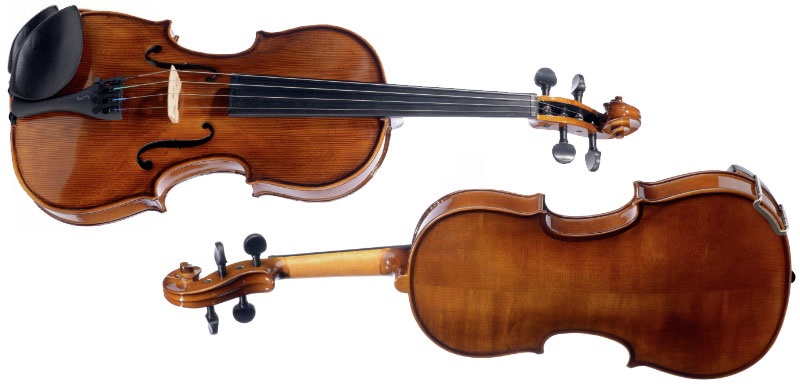 What Makes Stentor 1500 Violin so Special?
The Stentor Student II Violin is one of the best student violins out there. The instrument will take a player up to Grade 3 / 4 standard. Handmade in the workshop with a carved spruce front and maple back and ribs. Hand-shaped and finished, it has an ebony fingerboard and tuning pegs. Tuning is easy with the alloy tailpiece with adjusters.
Quality is
Important
For quality, stability, and above all a great sound, tonewoods are dried for at least three years before being processed. Natural adhesives are used to glue Stentor's many parts, so repairs can be made without hassle in the future. Artificial adhesives can't usually be removed precisely.
All parts are marked, sawed, planned, and glued by hand during production. At various stages of the manufacturing process, the thickness and quality of the material are re-measured repeatedly to ensure the tone quality of the final product.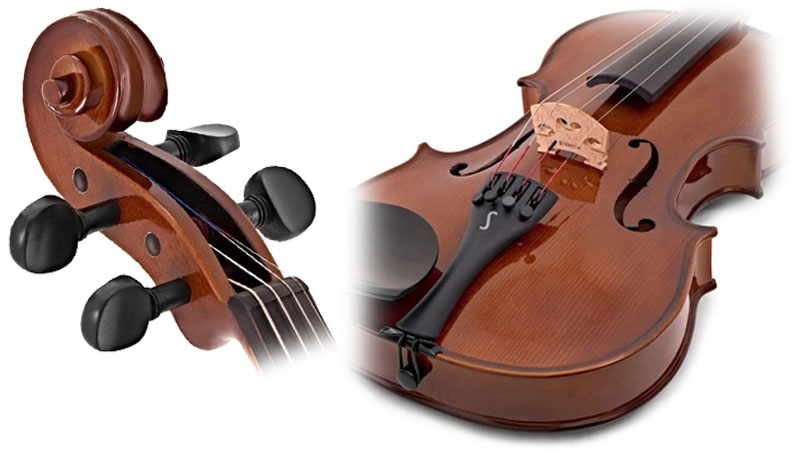 There Are Times When Size Matters
Because of its great sound, excellent manufacturing quality, and size, the Stentor 1500 Student II 4/4 violin isn't just for beginners. Also recommended for people who have "outgrown" their previous instruments.
Generally, it's for players over 1.50m tall or with a 60cm arm length (if you're unsure, ask a violinist).
There's everything you need (bow, gig bag, material compartment), so it's a good option for price-conscious yet ambitious violinists.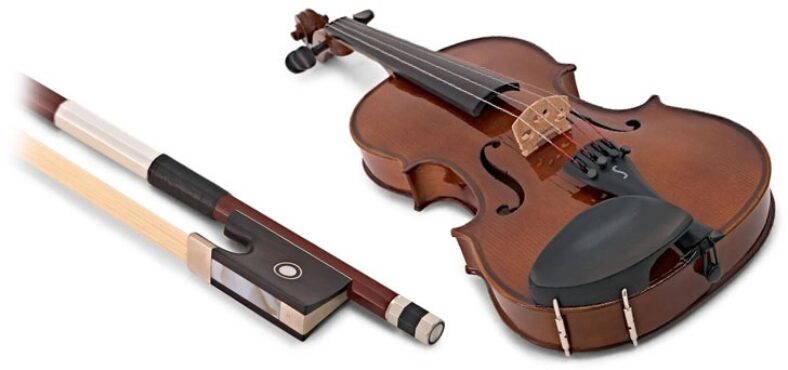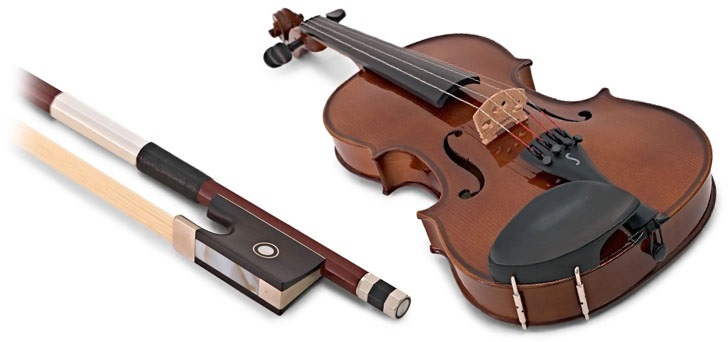 Here's What Stentor Does
Stentor is a leading stringed instrument manufacturer in the UK. All over the world, music schools and instrument teachers recommend Stentor violins, violas, cellos, and double basses to their students because they're easy to play and sound great.
From beginner to professional instruments, there's something for everyone. Stentor's violin makers have been continuously developing and improving their instruments for more than five decades and always consult music teachers.
Stentor's success can't be ignored: Over half a million musicians got their start with one.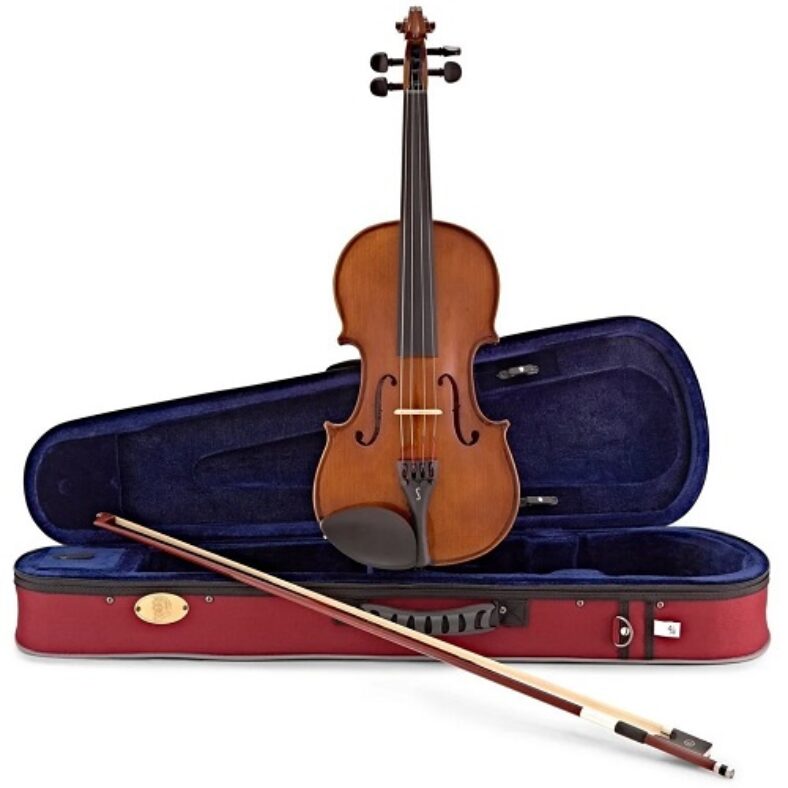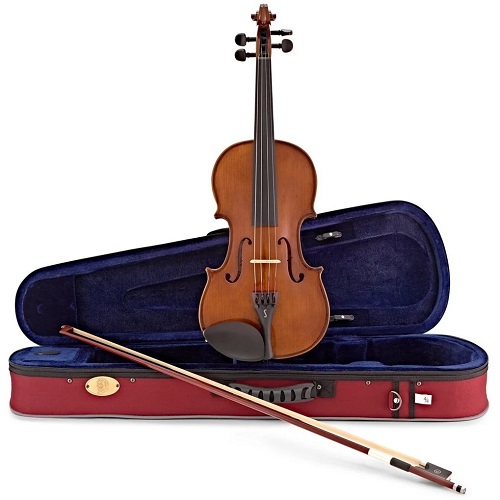 Classical Music Isn't All You Can Do!
Ever since David Garrett hit the stage, the rumor that the violin is only for classical music has been outdated.
There's no doubt that the violin originated a long time before musicals and film music – but it fits right in there too, just like it does in chamber music, the orchestra, folk and dance music, and as a solo instrument.
There's a lot of literature about it because it influenced many of these musical genres (and still does). After this Stentor 1500 violin review, you are ready and you can now explore the world of violin music with this Stentor violin set.
Stentor SR 1500 Violin Student II 4/4
A Stentor SR 1500 violin is handcrafted from a variety of solid woods, making each instrument a unique piece of art.
Here is a list of more articles about violins that you might be interested in: