Taylor GS Mini-e Koa Guitar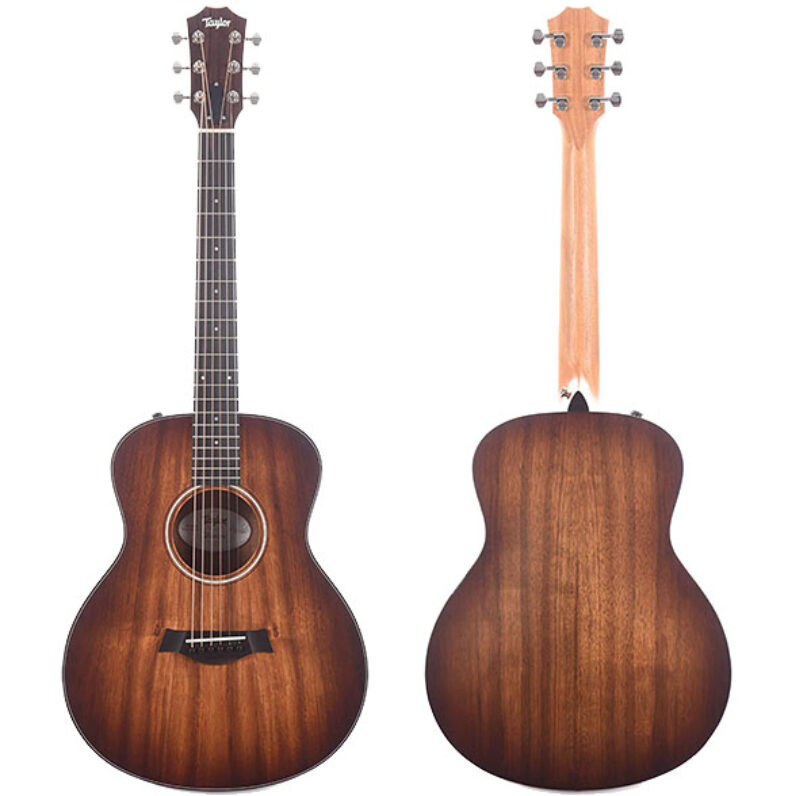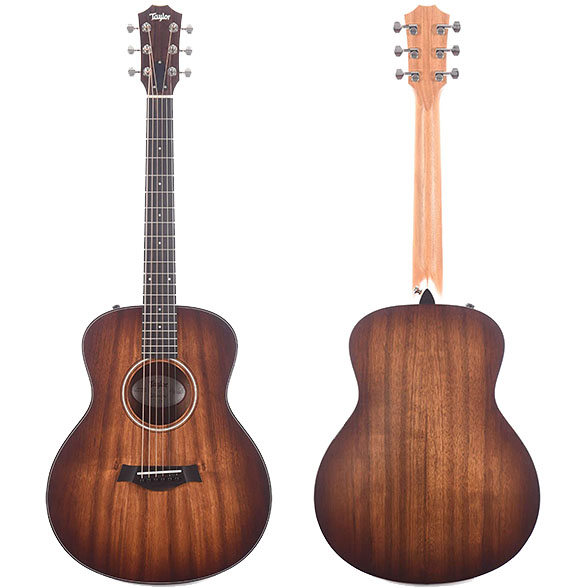 High-Quality tonewood
Great, Easy to use Electronics
Consistent Instrument
Comes with a gig bag!
---
Taylor GS Mini-e Koa Review – Beautiful Acoustic/Electric Guitar!
Although Taylor's history isn't as long as some of the other giants in the industry, it is no less impressive. The Taylor brand has been creating high-quality instruments that have reached the pinnacle of their industry since the 1970s.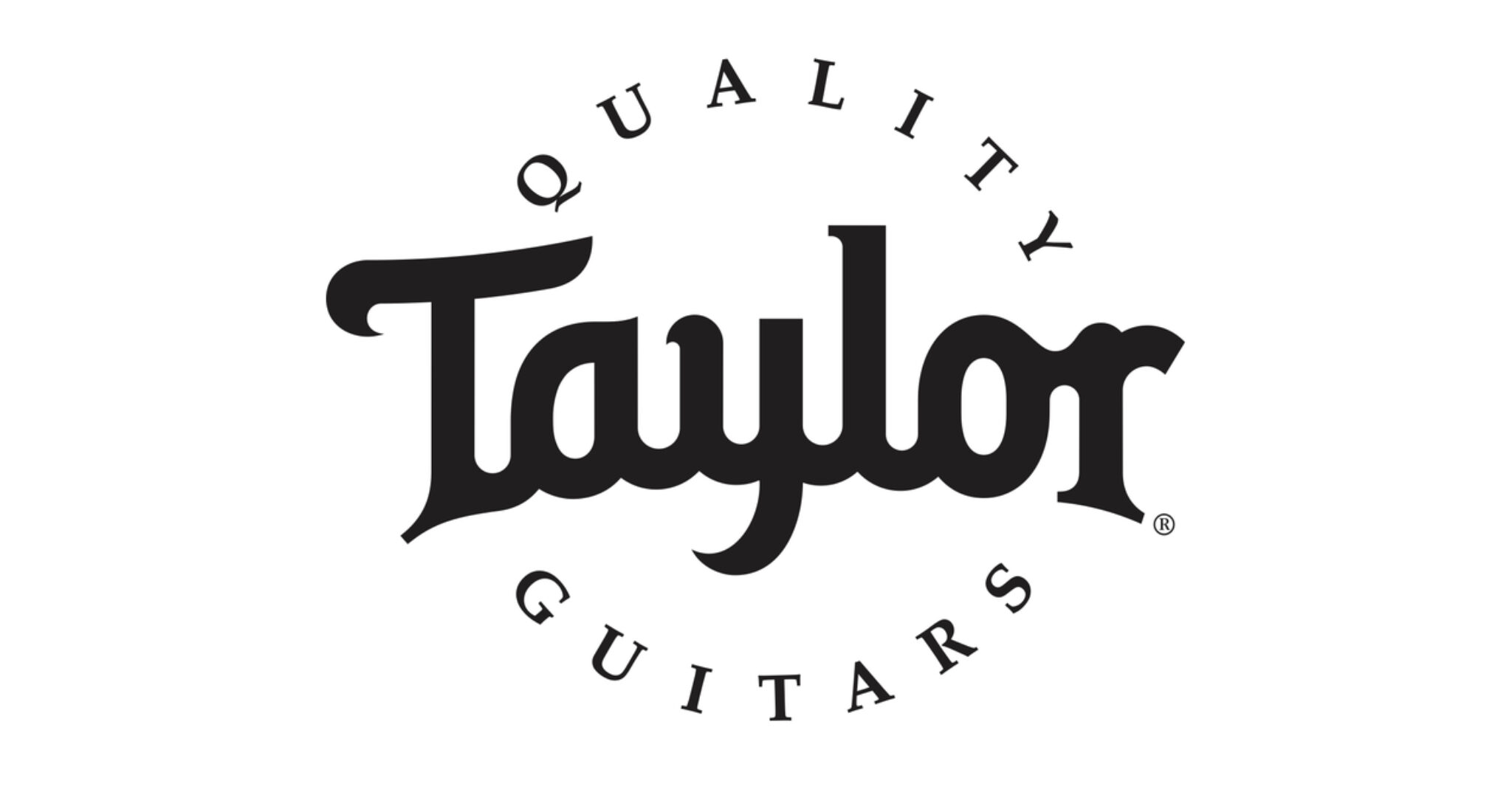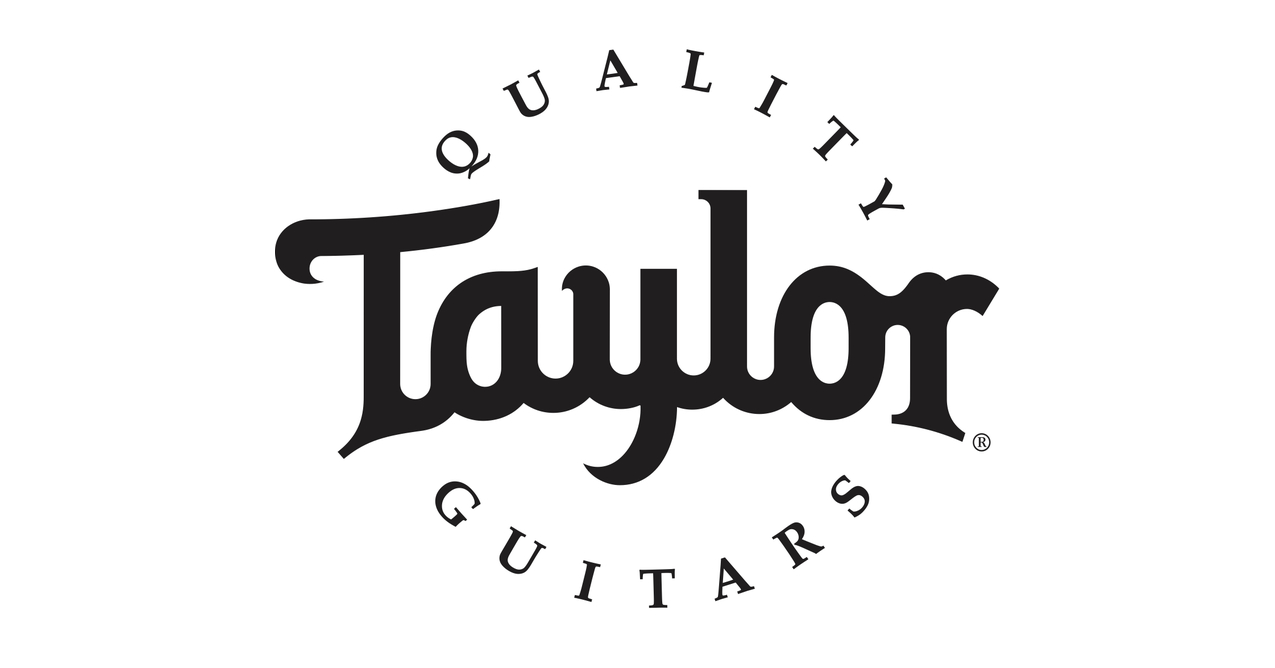 You should not miss the Taylor GS Mini-E Koa if you have been thinking about getting a smaller guitar (for instance, for traveling). It has a beautiful, warm sound that any professional player would love, thanks to the quality tonewood used for this model as well as the hardware and electronics.
Taylor GS Mini-e Koa Guitar – Build Quality
Solid Hawaiian koa is used for the top wood of this mini grand symphony guitar. Tonewoods such as this are great for producing warm tones (and they're beautiful, too).
A layered Koa material covers the back and sides of the guitar. One of the greatest attributes of Koa is its resistance to humidity changes.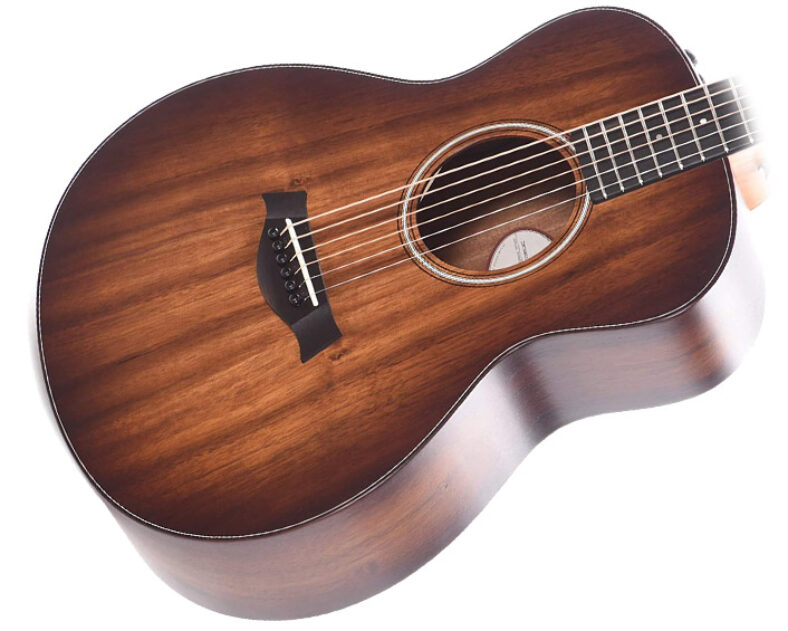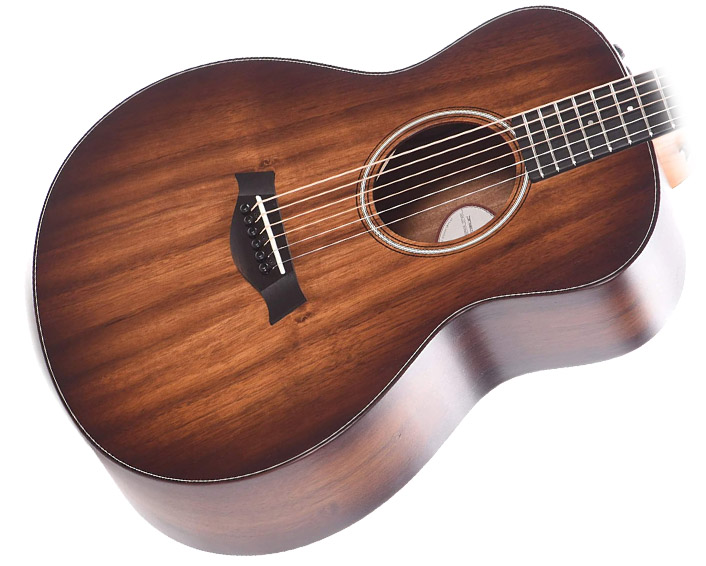 Traveling musicians (this guitar is especially suitable for travel since it is smaller in size) won't have to worry too much about what a changing environment usually does to tonewood.
Sapele is used for the neck, while African ebony is used for the fingerboard. By combining these woods, the instrument produces a beautiful, warm, and resonant sound.
Neck
The GS Mini Koa neck has a 23.5-inch scale length and is made from Sapele with an African ebony fingerboard. The Italian acrylic inlays measure 4 mm in diameter and have a matte finish. The nut width is roughly 1.68 inches wide.


Designed to provide rock-solid intonation and durability, the neck is built to last. Due to its smooth action and small neck, this neck feels very comfortable when playing and is easy to maneuver.
With their patented neck design, Taylor claims that their necks ensure stability and intonation for a lifetime. When it comes to tuning or intonation, the GS Mini Koa performs well.
I found the guitar to be quite sturdy and held its tune very well. There is a noticeable difference between this guitar and cheaper acoustics, and it is very good!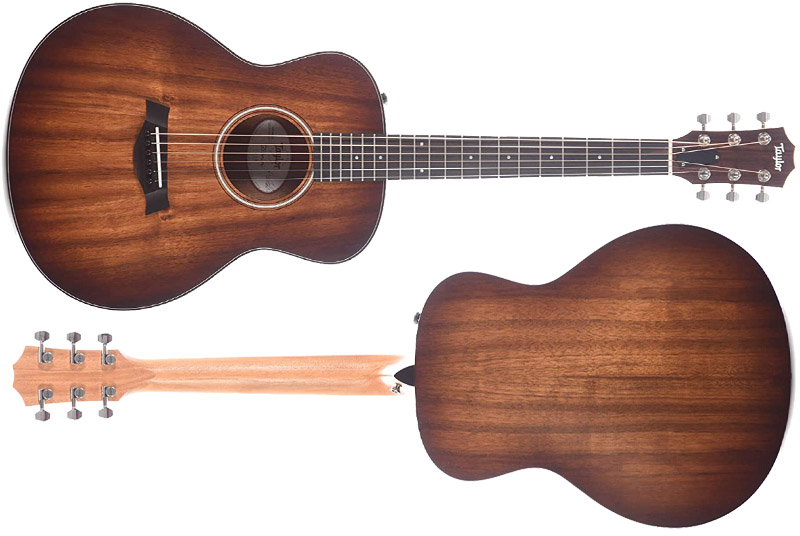 Taylor GS Mini-e Hardware
A Nubone nut and Micarta saddle are included with the GS Mini Koa. The Nubone is designed to transmit the right frequencies from the strings to the guitar body more efficiently, according to Graphtec.
The result is that more harmonics are produced in the upper and middle ranges as well. The resonance and sustain of Nubone are similar to that of bone, making it almost impossible to tell the difference between the two.
Micarta is a synthetic material that is softer than bone and has excellent frequency transfer properties. This guitar's bridge pins are made of PVC from the factory.
Tuning the GS Mini Koa was extremely easy, with the die-cast chrome-plated tuning machine heads.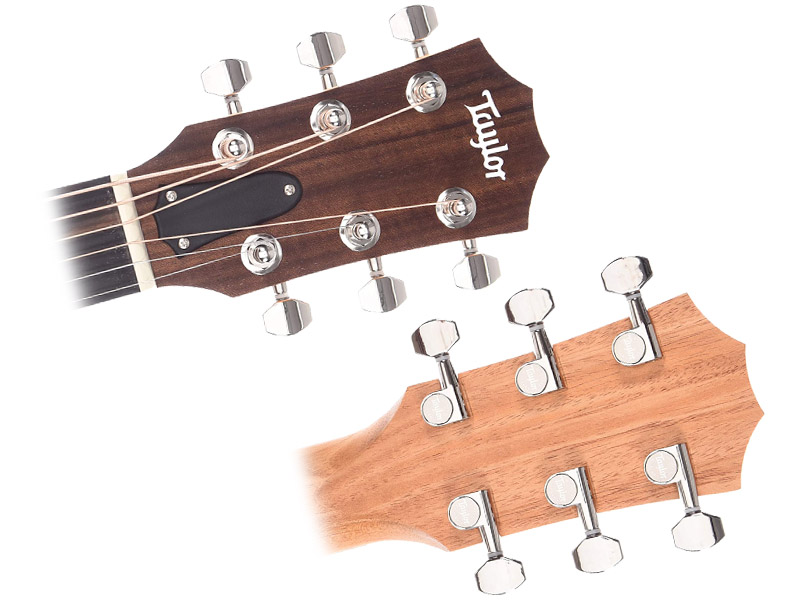 A tune-up could be performed at any time and was maintained for a very long period of time.
There is an ES-B pickup system installed on the Taylor GS Mini Koa. It is actually calibrated piezo sensors behind the saddle that are used in this patented design.
As a result, the bridge receives full contact with the pickup, which allows the nuances of the guitar's tone to be amplified naturally. Besides a built-in tuner, the preamp has volume and tone controls.
Electronics
Getting started with acoustic-electric guitars can be a bit intimidating for beginners. Honestly, when I first got into guitars, I was struggling to learn everything about just acoustics.
You now have to learn about pickups, tuners, and other things as well. It might be a bit disorienting. The best way to learn is through trial and error, but hopefully, your first attempt won't be a failure. This Taylor GS Mini Koa guitar features ES-B pickups with a chromatic tuner that is extremely easy to read.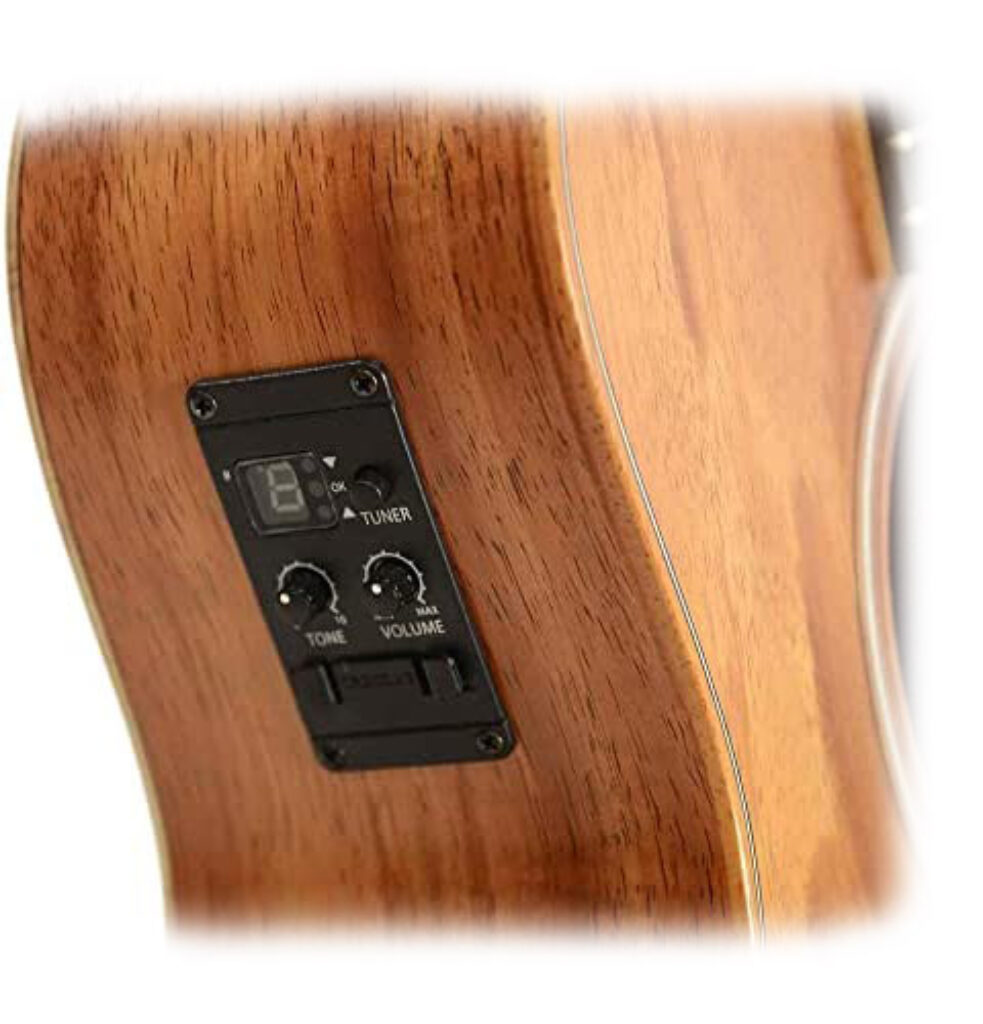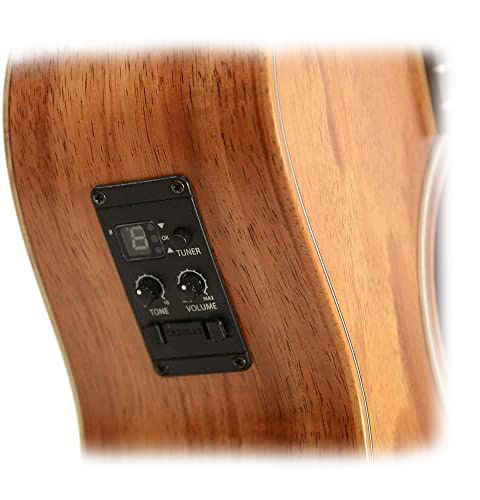 With the LED display, you can see not only the tuning, but the battery level as well (and of course, you can adjust the tone and volume). Having total control over the sound is a great feature of this system.
---
Taylor GS Mini-e Koa
Features
Body shape: Small Body.
Top: Koa, solid.
X bracing with relief rout.
Back and sides: Koa.
Neck: Sapele.
Fretboard: Ebony.
20 Frets.
Dot fretboard inlays.
Scale: 597 mm.
Nut width: 42.8 mm.
Nut: Nubone.
Bridge: Micarta.
Machine heads: Chrome.
Pickup: Taylor ES-B electronics.
Active volume and tone controls and built-in tuner.
Strings: Elixir Phosphor Bronze Medium .013 – .056.
Colour: Natural.
Taylor soft case included.
Made in Mexico.
---
The Sound of Taylor GS Mini-e Koa Guitar
Since you learned more about the guitar, you might be curious as to how it sounds for the price. Due to the fact that it is a Taylor guitar, the GS Mini Koa has all that sweet Taylor tone!
Unique to this guitar is that it is made of Hawaiian Koa wood and sounds very warm. There is natural compression that blooms in the midrange, yet the tone has a bright focus in the highs.
Despite the guitar's smaller size, this guitar sounds great and has a good amount of volume and punch!
When Taylor designed this system, they got what they were looking for in terms of the electronics, which sound wonderful and natural.
There is no doubt in my mind that this guitar is worth the money! It is easy to notice the difference if you are an experienced player looking to upgrade. On top of everything this guitar comes with a great gig bag!
Even beginners with smaller hands will be able to master this guitar if they start with this one!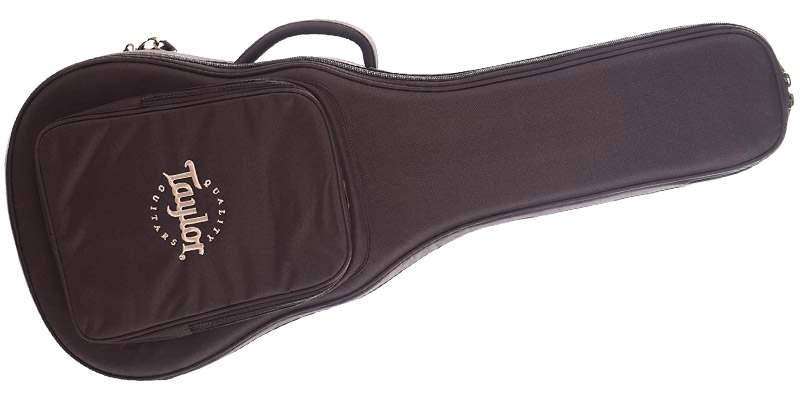 ---
Taylor GS Mini-e Koa Acoustic/Electric Guitar!
A guitar that somehow manages to feel small and sounds big at the same time!
Pros
Great Materials and design
Built-in Electronics
Well-balanced sound
Comes with a gig bag!
Cons
A set-up may be required out of the box
---
The Feel of GS Mini-e Koa Guitar
The question is, how does it feel? It's a Taylor, after all! I enjoyed playing up and down the neck, and being a smaller guitar made it easy to maneuver.
The frets and strings are well-spaced, and there are no rough edges along the neck.
The tuning and intonation were excellent, so it was a pleasure playing up and down the fretboard. The guitar feels sturdy and the neck is sturdy. The guitar is a blast to play, and it is no wonder it is so popular!
---
---
Last Words
Acoustic guitars in this price range are available in a wide variety of styles and sound these days. It's well worth the money to buy the Taylor GS Mini Koa, even though it is in the top price bracket.
Taylor's quality is evident in the build quality, materials, electronics, sound, and engineering.
Certainly, you could spend more on an acoustic guitar without getting much bang for your buck! For anyone who travels a lot, this guitar is a great companion, both for sound and build quality.
Do you have small hands? An excellent guitar choice to make your music experience even better!
It is no secret that Taylor is a pioneer in the manufacturing of acoustic guitars, and the quality and sound are impressive! A balanced sound coupled with a large selection of options makes this guitar extremely versatile, and we had lots of fun playing it.
Hawaiian Koa wood combined with a grand auditorium body makes for a great combination. Those looking to upgrade from a less expensive guitar, or even those who have years of experience looking for a backup, should consider Taylor's acoustic. The quality of Taylor's sound and feel will be immediately apparent to you!