Taylor Big Baby Taylor BBT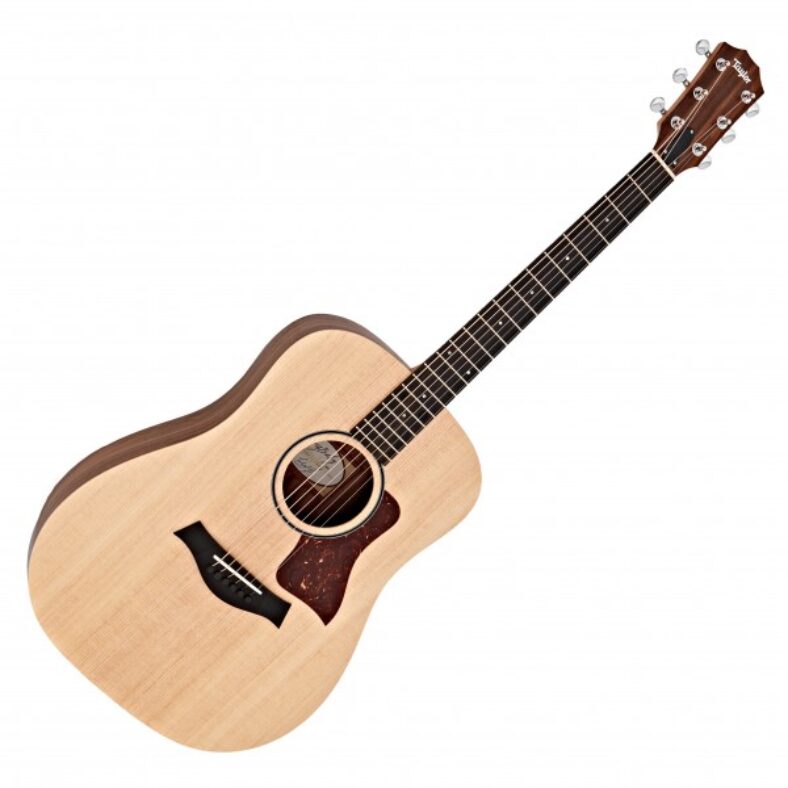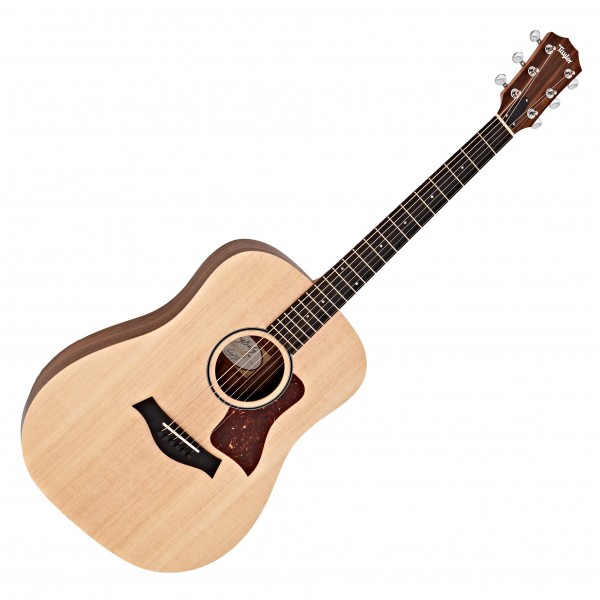 Body shape: Small Body Dreadnought
Scale length: 648 mm
Nut width: 42.8 mm
---
Taylor Big Baby Taylor BBT Review
Taylors are not always within the reach of an affordable budget. As soon as it does, you may have the opportunity to own a Taylor guitar for the first time. The Baby Taylor guitar has some limitations, but its strategic approach to saving money may be what attracts you to it.
Acoustic guitars come in a variety of sizes, including full-size, travel-size, and miniature. Big Baby Taylors fall in the middle of the range, with a 3/4 size that delivers both sound and volume that is suitable for both musical geniuses and novices alike.
It should not be surprising that this BBT guitar is well-liked by a wide variety of guitar enthusiasts, not just Taylor lovers. Despite its low price, the Big Baby Taylor offers exceptional craftsmanship, tone, and playability. In fact, it has nothing but the best ratings from experienced owners as well as beginner players.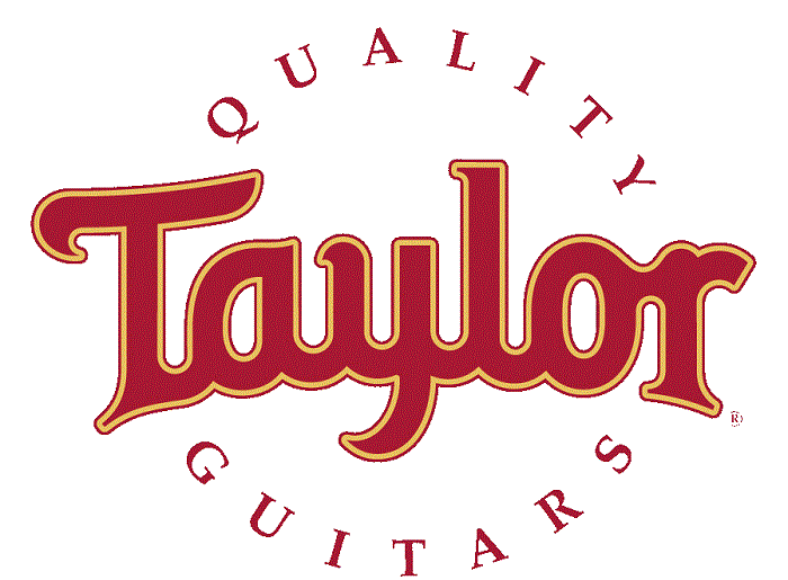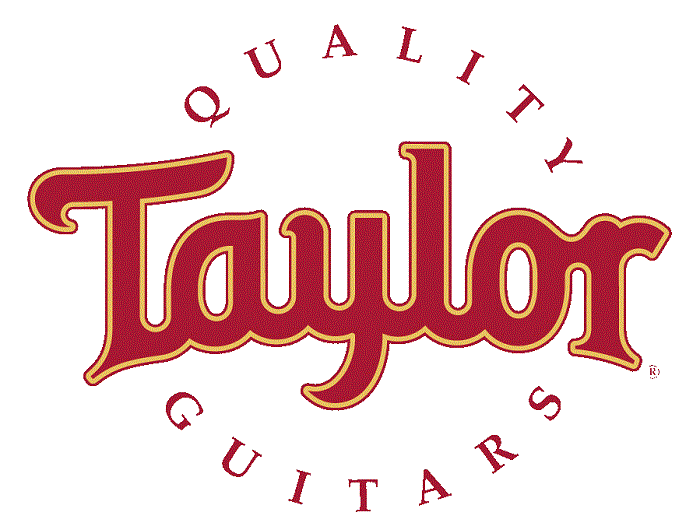 Big Baby Taylor Design
Layers of Sapele are used to construct the back and sides of the guitar. It is not common to see wood layered on the sides and back of an instrument, however, there are several advantages to this practice. One of its main advantages is that it provides a sturdy foundation. As a result, temperature changes are less likely to affect it.
One piece of Sitka Spruce is used to construct the top. Considering sound and resonance, the top is the most important area since it is primarily responsible for distributing sound. As a result, a good top plays an important role in the overall sound production, and Sitka Spruce is one of the most widely used tops due to its natural properties. It has the same body shape as a dreadnought, but it is 15/16th of the size. It also does not have a cutaway.
On the inside, the instrument features Taylor's standard X-bracing, as well as an arched back, which enhances the depth of the sound. A tortoiseshell pickguard and plastic rosette surround the sound hole, and a matte finish completes the visual appeal.
In addition, the neck is made of maple and the fretboard is made of ebony. It has an overall length of 25 and a half inches and 20 frets, although due to the absence of a cutaway, the higher frets are difficult to access. There are Italian acrylic dot inlays on this piece.
There is an overlay of Lexan on the headstock. There are several advantages to using Lexan as a thermoplastic. It is tough and resistant to external factors, such as heat. Additionally, the Big Baby tuners and buttons are die-cast chrome. The bridge is made of ebony, and the saddle and nut are made of Micarta. Therefore, all of the materials used in the construction of the body and neck are of high quality.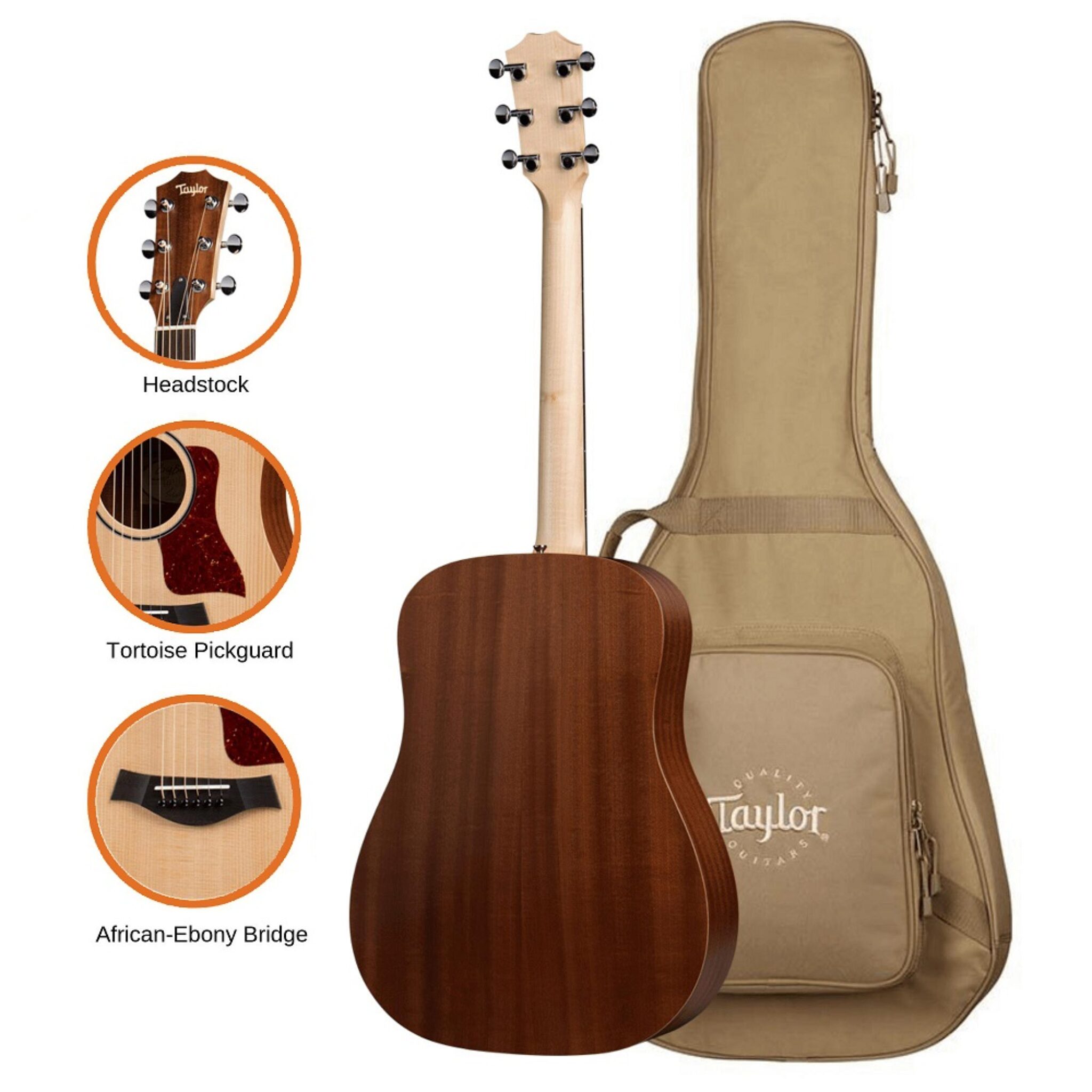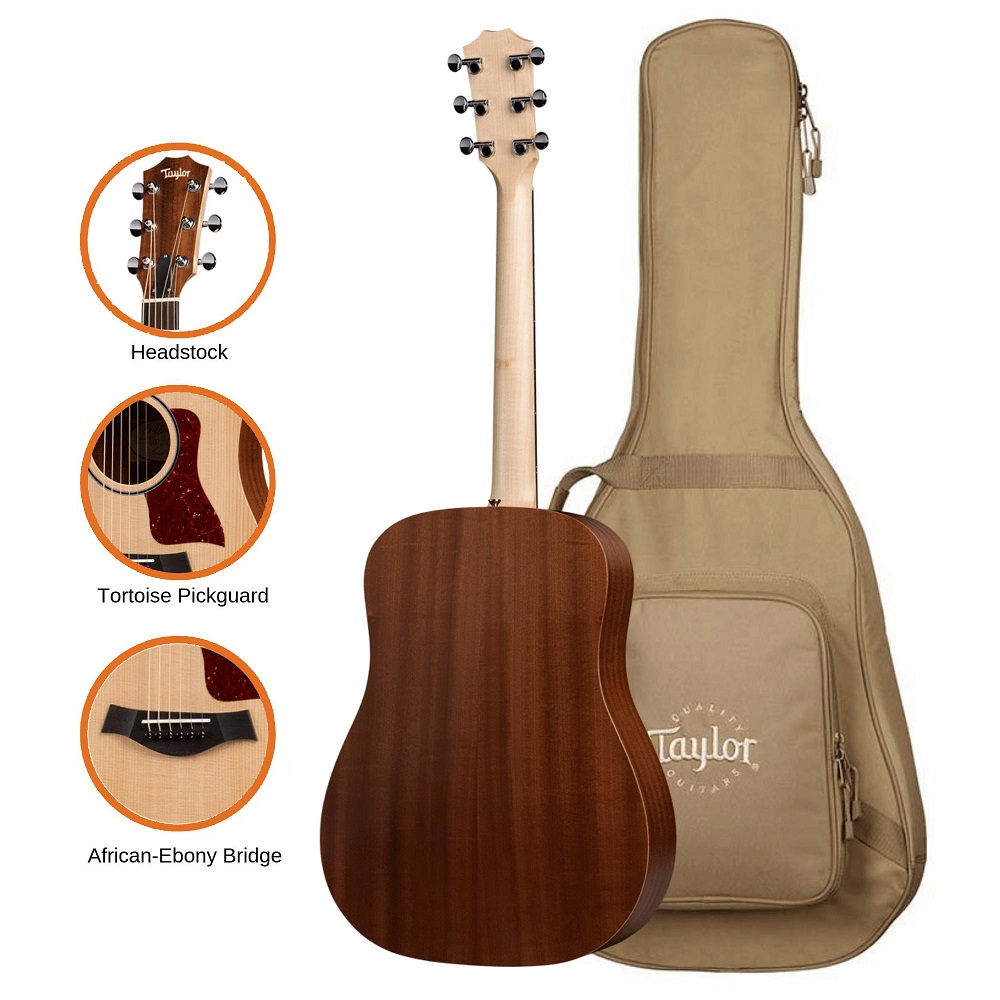 Taylor Big Baby Playability and Sound
In general, the Big Baby Taylor Guitar produces a very acoustic and crisp sound. A distinct feature of it is that it is very thick, especially considering its size. Obviously, since it has a smaller body, it does not produce the deepest, thickest sound, and it does not produce much bass.
Regardless of the style of music you wish to play, this guitar sounds best when picked rather than strung. Although it does not sound bad when strummed, it sounds extremely crisp when fingerpicked.
It is the playability of this guitar that makes it so good and why it has received such positive reviews. The guitar is not one of the best on the market when it comes to sound, but there are no complaints regarding its playability. Despite its size and light weight, it can be easily fiddled with whenever you like.
This guitar is ideal for passing around at a bonfire or at the beach. There is no doubt that everyone will enjoy playing the Big Baby Taylor Guitar.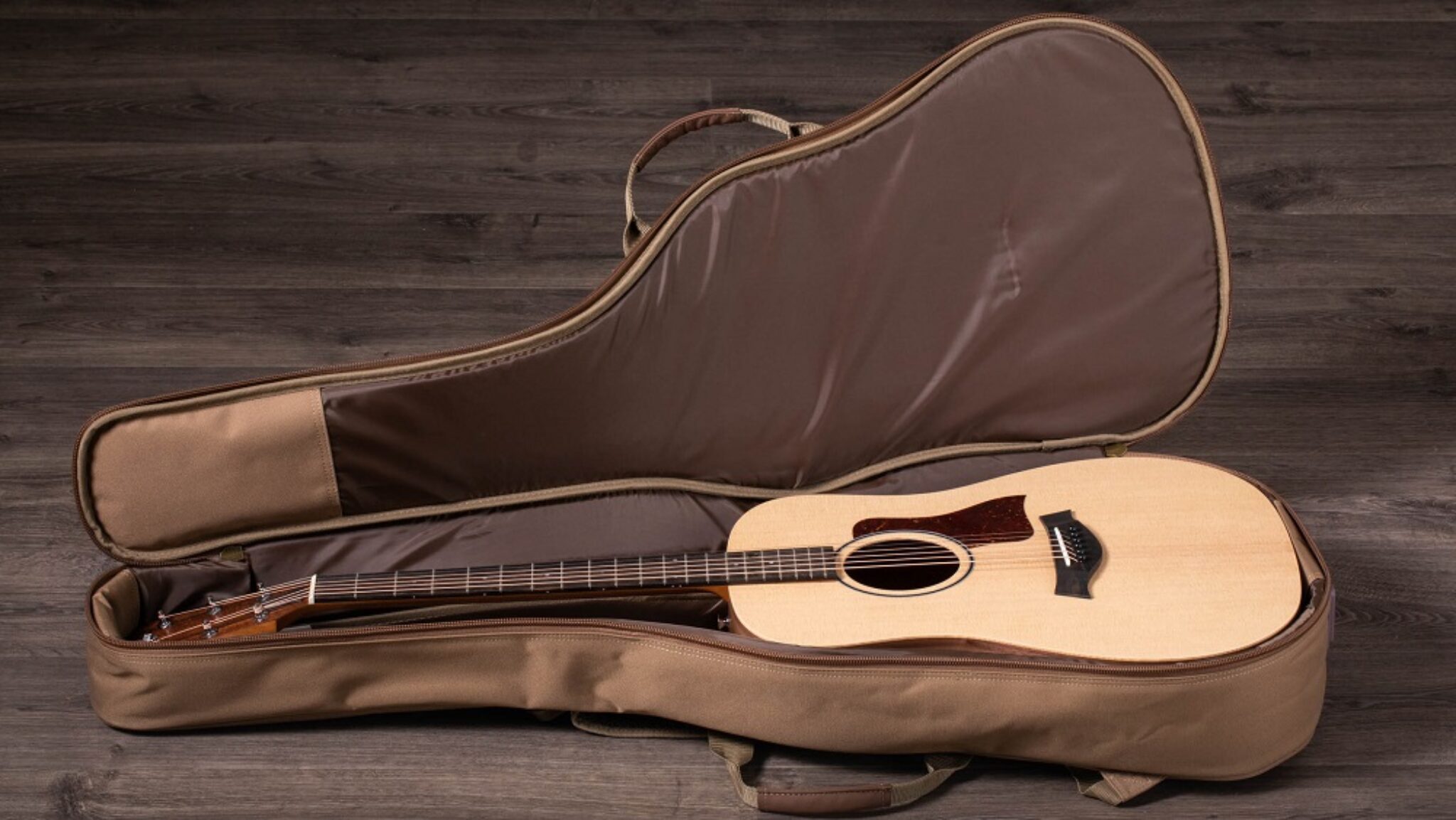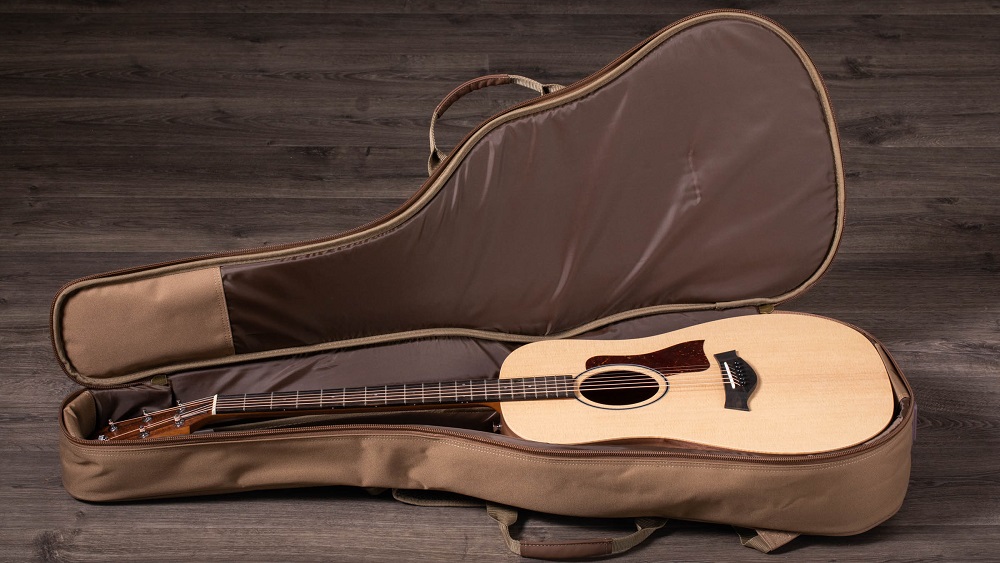 Baby Taylor BBT Brief Features
Body shape: Small Body Dreadnought
Top: Solid sitka spruce
X bracing
Back and sides: Walnut plywood
Sapele neck
Fretboard: Ebony
Dot fretboard inlays
Scale length: 648 mm
Nut width: 42.8 mm
Nut and bridge: Nubone
20 Frets
Tortoise pickguard
Chrome machine heads
Strings: Elixir Phosphor Bronze Light
Color: Natural
Includes Taylor gig bag
---
Why To Go For The Baby Taylor BBT Guitar
According to our evaluation, the Taylor BBT Big Baby Taylor performed exceptionally well in all areas. There were some shortcomings, but it met all of the usual requirements at its price point; well-balanced tones, good build quality, correctly intonated, and stable tuning.
The BBT is also capable of functioning as a standalone instrument. This is an excellent backup or travel guitar for those who play multiple instruments. However, this is an excellent choice if you are interested in something a little more special than the typical budget models.
Considering the size and weight of the Taylor BBT Big Baby Taylor, we believe that it is well suited to players of all levels of ability. This instrument is a great choice for any guitarist, whether you are a novice or an intermediate or advanced player looking for something that will allow you to travel without sacrificing tone.
Taylor Big Baby Taylor BBT Review
Taylors are not always within the reach of an affordable budget. As soon as it does, you may have the opportunity to own a Taylor guitar for the first time.
Pros
Affordable Guitar from Taylor
High Quality Materials
Durable
Stays in Tune for a Long Time
Cons
Doesn't have a one-piece neck
Lower volume and bass
Conclusion
As an entry-level guitar, the Taylor Big Baby is very versatile and sounds great. As a pioneer in acoustic guitar manufacturing, Taylor guitars are of the highest quality, even in their entry-level models. Due to its size, it is also suitable for younger players and individuals with smaller hands. For those who already possess some professional models, this is a great business trip acoustic.
Having a guitar with a big, balanced sound and a small size makes it very versatile, and it's very difficult to put down! The spruce top contributes greatly to the outstanding sound of the instrument. Even if you own a more expensive Taylor acoustic, you won't be disappointed with this guitar.
If you are having any questions about this wonderful guitar, please let us know in the comment section below, or reach out to Taylor for more detailed answers!