Ibanez Yvette Young Signature YY20 Electric Guitar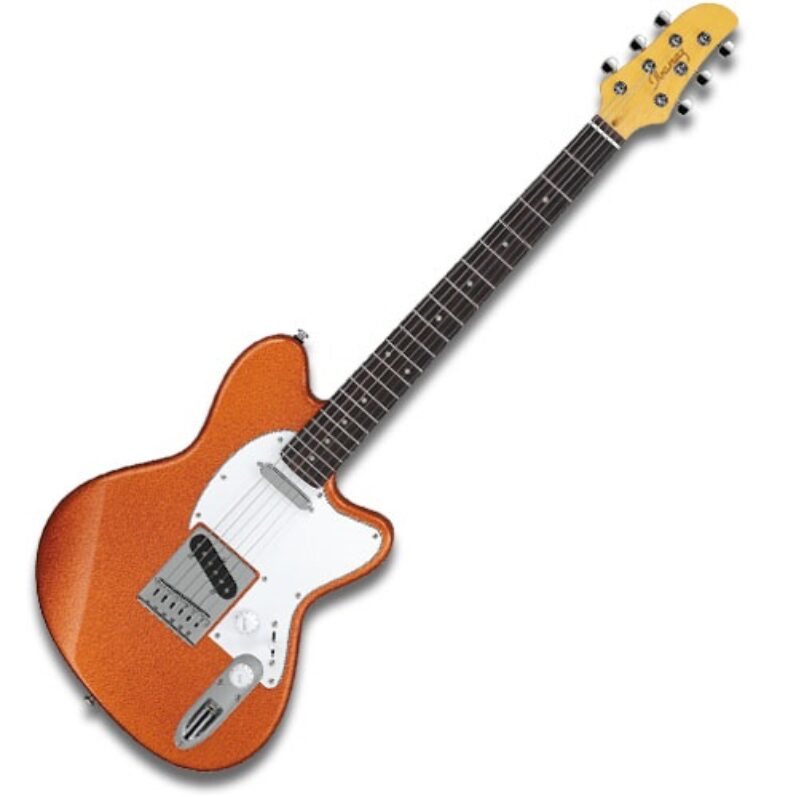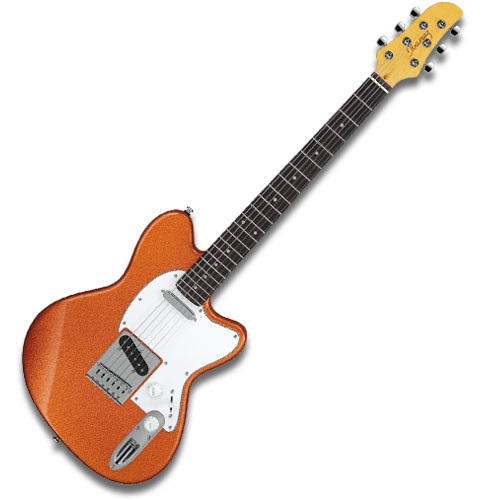 Expensive Wood
Top Brand Pickups
Locking Tuners
Luminescent Inlay
Bone Nut
The rhythms and cascading harmonic tapping of COVET's Yvette Young will twist your brain. Alongside her S-style, YY10 is the Ibanez Yvette Young Signature YY20 Electric Guitar, which packs stellar pickups, premium hardware, and enhanced finishes.
In terms of looks, this Yvette Young Signature stands out – its "Orange Cream Sparkle" lacquer finish has flecks of metallic sparkle baked in.
In terms of playability, Yvette's fret-hugging low action and custom neck profile provides a comfortable platform for technical leadwork.
In addition to Duncan Alnico II Pro Tele pickups, hard-working Gotoh single coil tuners, and a rock-solid Gotoh Tele bridge, Yvette added a genuine bone nut.
No matter whether you're a technical guitarist or just looking for a show-ready 6-string with premium pickups and hardware, you're going to love the Ibanez Yvette Young Signature YY20 electric guitar. Comes tuned for FACGBE.


Ibanez YY20 OCS Features:
Alder Body: A timeless tonewood that has become synonymous with bolt-on electric guitars over the years. Provides a solid tonal foundation for the pickups, ensuring a balanced balance between low-end, mid-range, and high-end.
Maple Neck: It provides stability, a bright sonic character, and a quick note response to the players.
Medium Frets: Providing a connected feel to your notes, medium frets can enhance the accuracy of your notes.
Contoured Neck Heel: Provides an effortless transition from the lower register to the upper register.
Bone Nut: It is made from a traditional, low-friction material that enhances sustain and minimizes unwanted tuning slippage.
Seymour Duncan Alnico II Pro Pickups: They have a vintage sound and vibe, as well as a very smooth response in the treble range.
Gotoh GTC202 Bridge: There are six separate saddles on this bridge which provide a superior intonation with superb tone.
Gotoh Magnum Lock Tuners: The locking design makes it easy for string changes to be made quickly and simply.
Included Special Sticker Set: Designed by Yvette Young for you to add to your guitar or anywhere else you like!
What Makes Ibanez Yvette Young Signature YY20 Electric Guitar so Special?
In the 21st century, Yvette Young is one of the top guitar virtuosos. Using Ibanez's signature guitars, Young achieves her distinctive tones and seamless playing fluidity as the frontwoman of the math-rock band Covet.
Young's YY20 features a traditional T-type pickup configuration and a fixed bridge, plus a Rosewood fingerboard that's silky smooth. It's finished in an orange-cream sparkle color too, so it looks incredible!
T-Style Tonal Platform
This Ibanez YY20 is a reboot of popular single-coil tone machines from antiquity. A lightweight alder body provides a familiar response and comfortable carry weight, sculpted for greater ergonomics, and finished in a gorgeous metallic Orange Cream Sparkle finish that really makes a statement onstage or on your walls. A sticker pack designed by Yvette is included for extra DIY flair.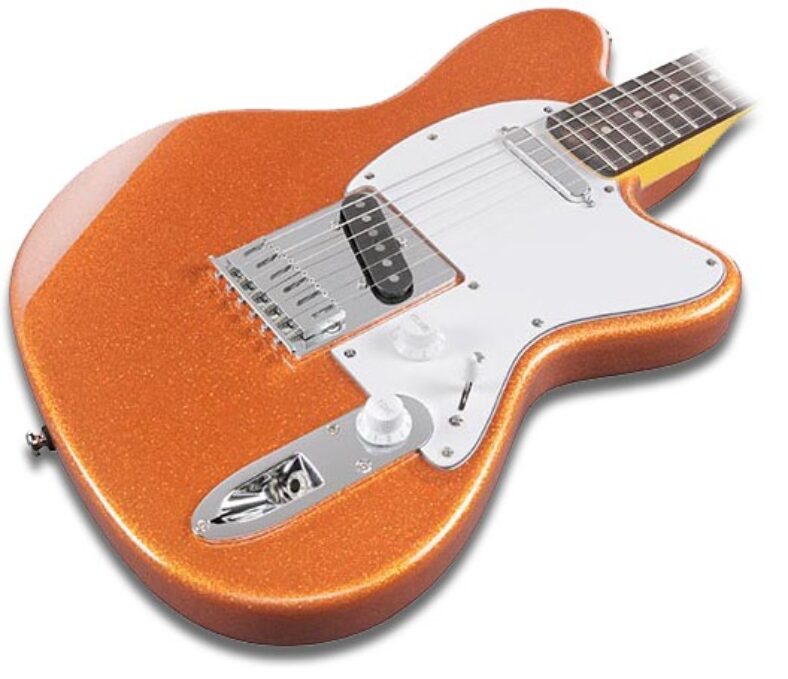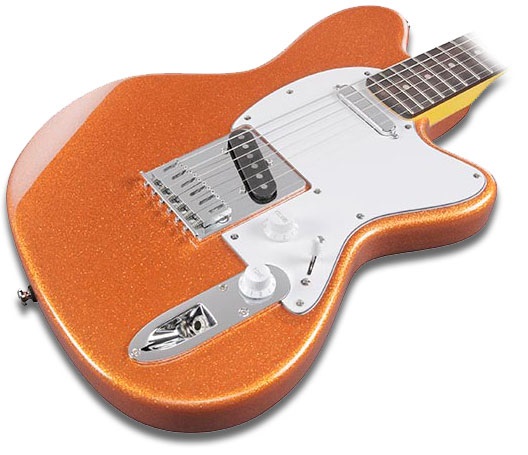 Gotoh Hardware That's Ready for the Road
Tuning stability in an instrument can be just as significant to a player as tone in an instrument, as players like Yvette know well. In order to meet the demands of one of today's most respected math rockers, the Ibanez YY20 comes stock with a Gotoh GTC202 bridge that offers a Tele-like feel and pro-level performance as well as Gotoh MG-T locking tuners that prevent the guitar from slipping behind the nut when playing.
Seymour Duncan Alnico II Pro Pickups
Seymour Duncan Alnico II Pro Tele single-coil pickups deliver sweet, crystal-clear articulation when played softly, and break up musically when you dig in.
With Alnico 2 rod magnets, these pickups avoid excessive high-end bite while maintaining punchy bass notes.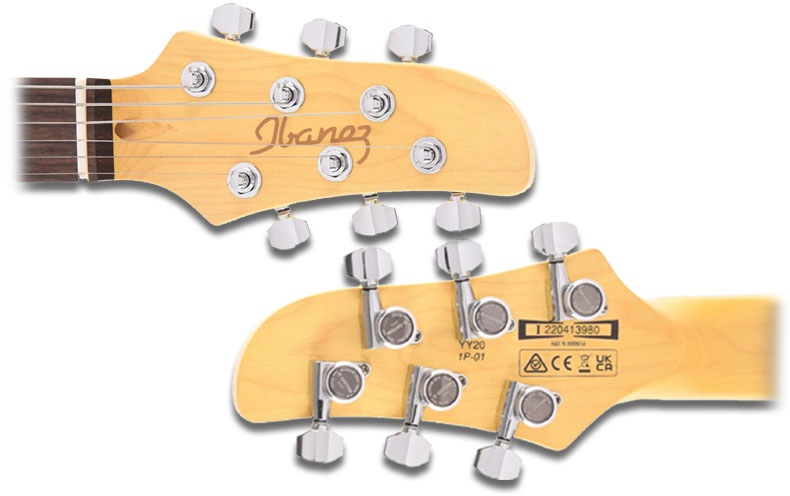 Maple Neck That's Easy to Maneuver
Yvette's two-hand-tapped melodic earworms rely heavily on Covet's infectious grooves. She got an Ibanez neck with a custom profile made from solid maple. Whether you're slapping, chording, or running leads, the YY20 feels silky smooth and comfortable in your hands.
With its 12-inch-radius rosewood fingerboard, it fits a wide range of players. We love the luminescent side dots inlays, which make it easy to keep track of your fret-hand position in the dark.


Ibanez Yvette Young Signature YY20 Electric Guitar
In terms of looks, this Yvette Young Signature stands out – its "Orange Cream Sparkle" lacquer finish has flecks of metallic sparkle baked in.
Pros
Top Brand Pickups
Expensive Wood
Luminescent Inlay
Cons
Push Knob or Extra Switch Option
Stainless Steel Frets
Final Thoughts
Ibanez Yvette Young YY20 Orange Cream Sparkle edition is one of the most beautiful guitars I have seen in a long time! The neck on this guitar is made from maple, while the fretboard is made from rosewood with white dots inlaid into it. Furthermore, you will also find a set of 22 medium frets as well as a set of glow-in-the-dark side dots.
The Talman-shaped body itself is made of alder and comes in this new finish, as opposed to her previous YY10 signature model. The Ibanez Yvette Young YY20 is based on Yvette's custom Ibanez Talman and offers inspiration for all guitarists.