Boss HM-2w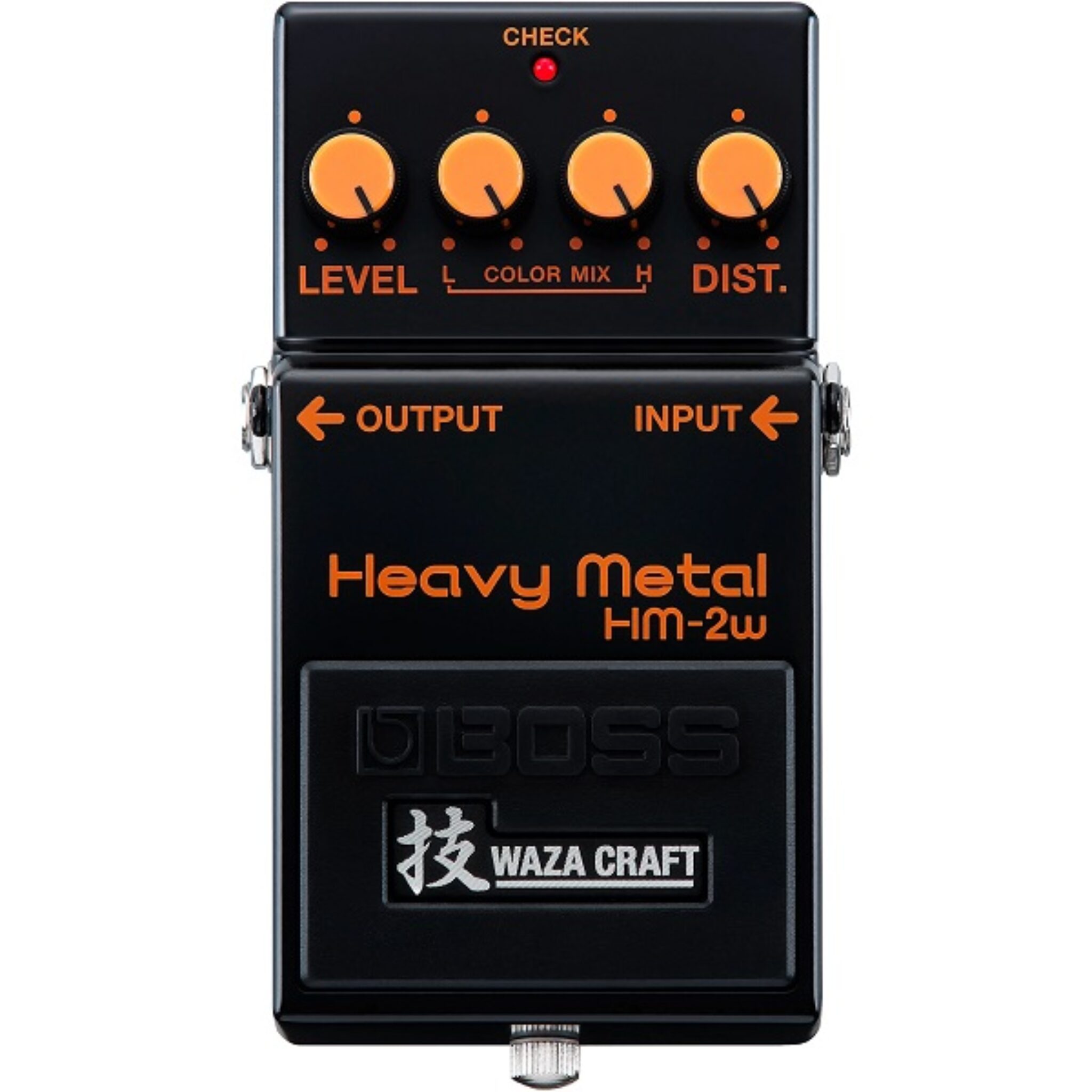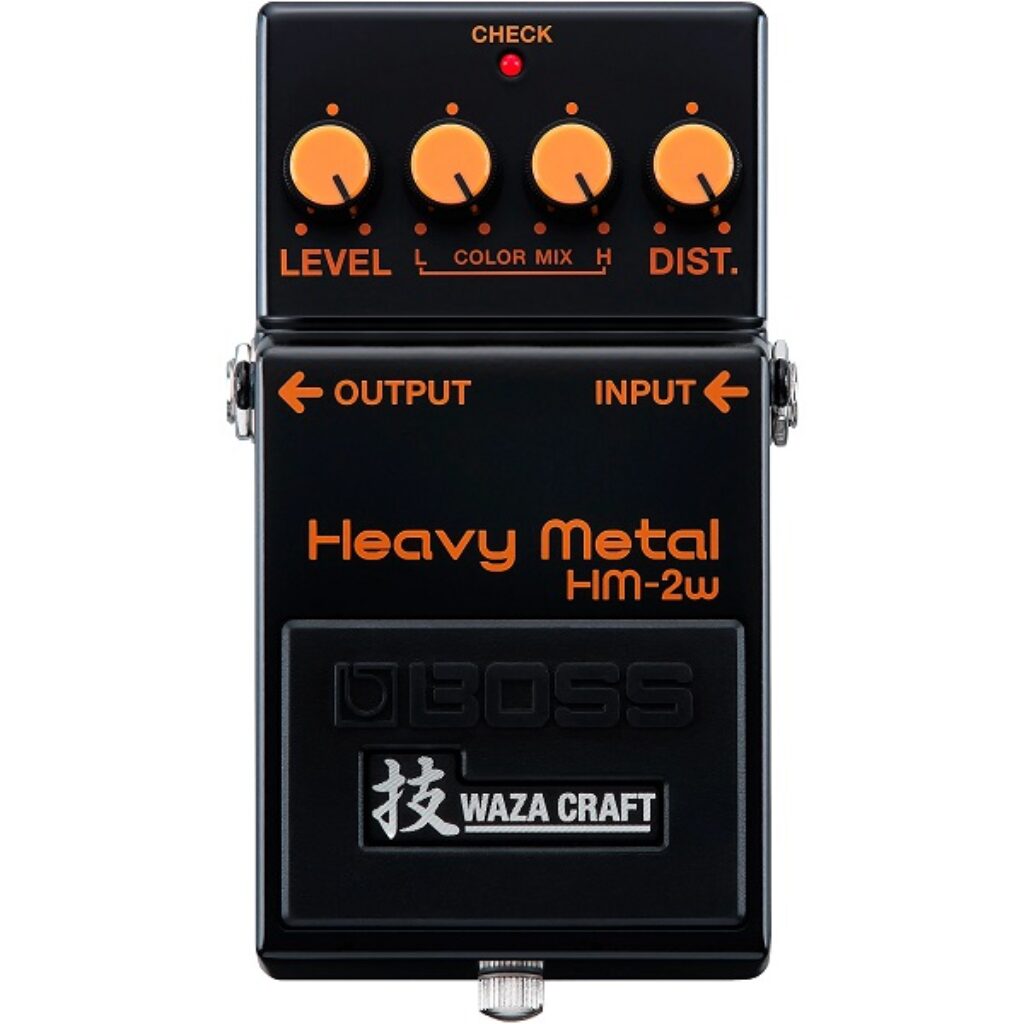 Power consumption: 30 mA (9 V DC)
Dimensions (W x H x D): 73 x 59 x 129 mm
Made in Japan
---
Boss HM-2w Review
You're probably already excited about the upcoming release of the Boss Waza Craft HM-2W if you're chasing that chainsaw sound of the original 1980s Boss HM-2 pedal.
Between 1983 and 1991, the BOSS HM-2 Heavy Metal became a legend of distortion pedals. The "chainsaw tone" that defines Swedish death metal with all knobs maxed can be heard on a wide variety of tracks, from mainstream to underground.
A special Waza Craft edition of the iconic HM-2 stomp is now available after years of requests from hardcore fans. With modern refinements for enhanced performance, the HM-2W delivers all the authentic analog sound of the original.

HM-2w Features and Sound
In addition to Standard mode, the HM-2W features Custom mode, which provides more gain and tighter bass response. We know that the new Waza Craft version will also have a lower noise floor, so it could be an excellent upgrade over the original.
Additionally, Boss made improvements without affecting the sound, including lowering the noise floor and enhancing the volume (3 dB higher). As a result of the premium Waza Craft buffer integrated into the pedal, your tone will not be affected while in bypass mode.
As you crank each knob to the maximum, you will hear the seminal sound of death metal-the Swedish Chainsaw, as many players refer to it. Also, you have the option of conjuring a wide variety of tones for other styles with the help of distortion and color controls.
The low-end control is centered around 100Hz, ensuring punchy bass without becoming too muddy, while the high control is centered around 1kHz; boosting or cutting it reveals a wide range of tonal responses.
As you move through its range, you are rewarded with everything from death metal grinds to wasp-like fuzz sounds, and most impressively, it never loses its aggression. When playing in standard mode, it is fairly aggressive; however, when playing in Custom mode, it is a true screamer.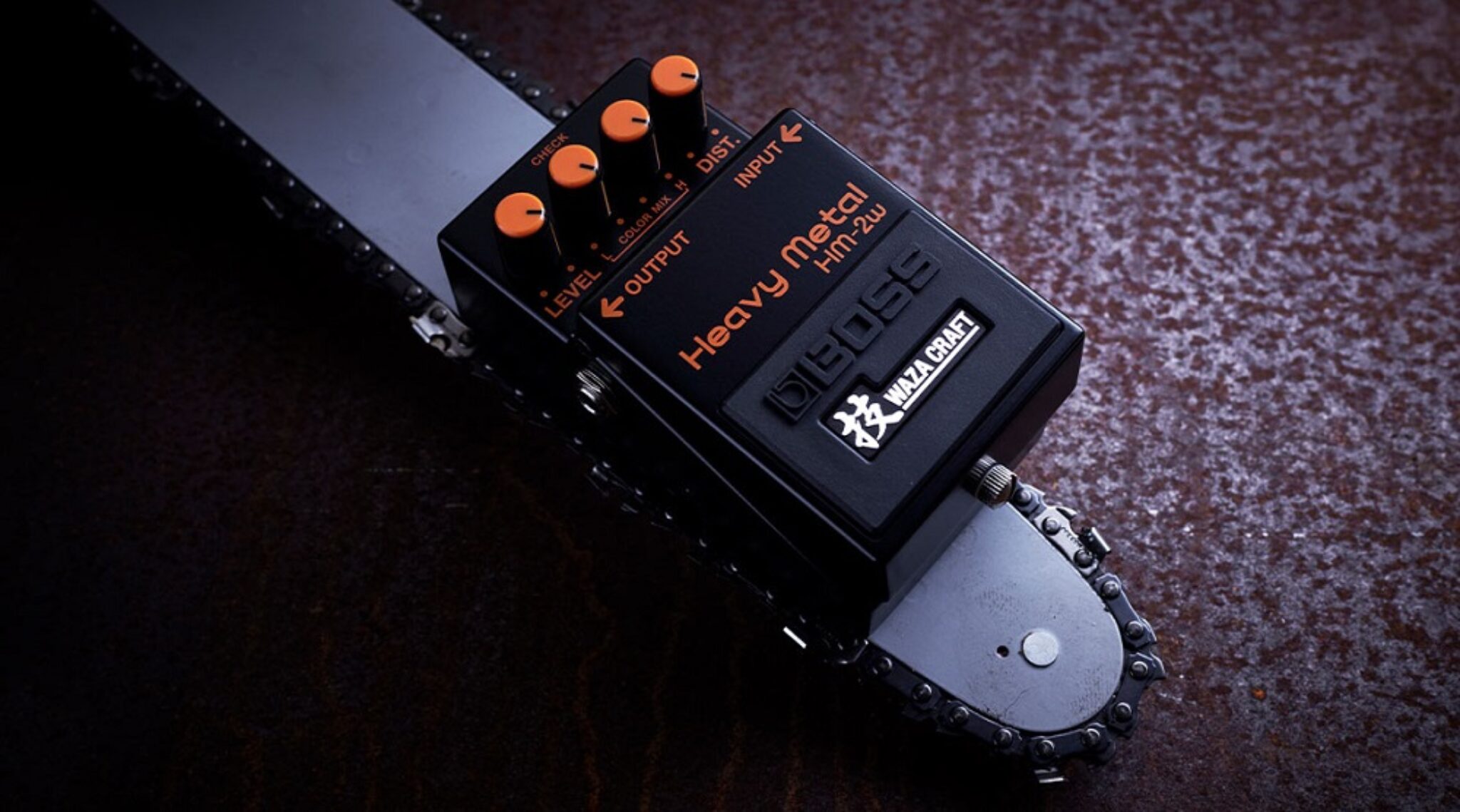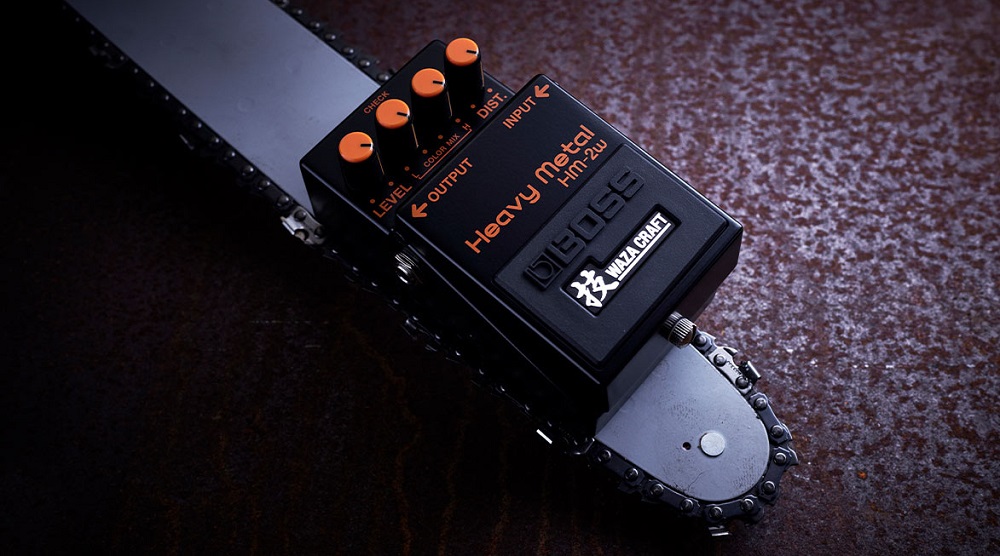 While it is not yet clear exactly what has changed on this new version internally, we suspect better component choices, with tighter tolerances, and possibly modern surface-mount components (SMCs).
The modern update appears to have improved internal buffers and a new power section, all of which contribute to a lower noise floor. Additionally, the Custom mode has a further expanded bass range, which can be used with modern dropped-tuned guitars, for example, which have a low B string.
From the beginning, BOSS engineers have been committed to achieving the highest quality guitar tones using any available technology, from old-school analog circuits to advanced digital signal processing.
In keeping with this enthusiastic spirit, the Waza Craft series features meticulously selected analog components, refined circuitry, and careful attention to detail to ensure the exceptional tone and touch response.
The Waza symbol represents the pinnacle of BOSS design and craftsmanship in Japan, and this special edition pedal proudly bears the Waza symbol.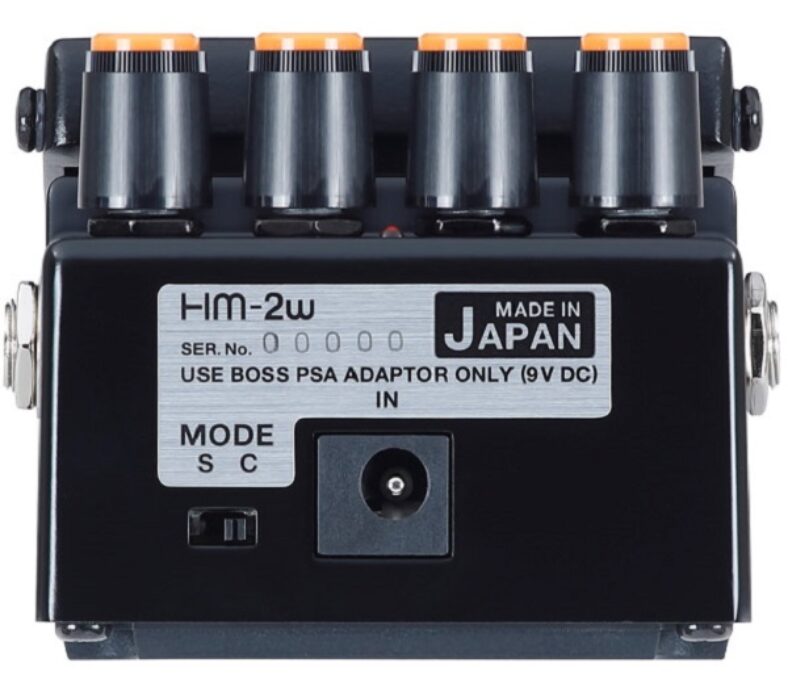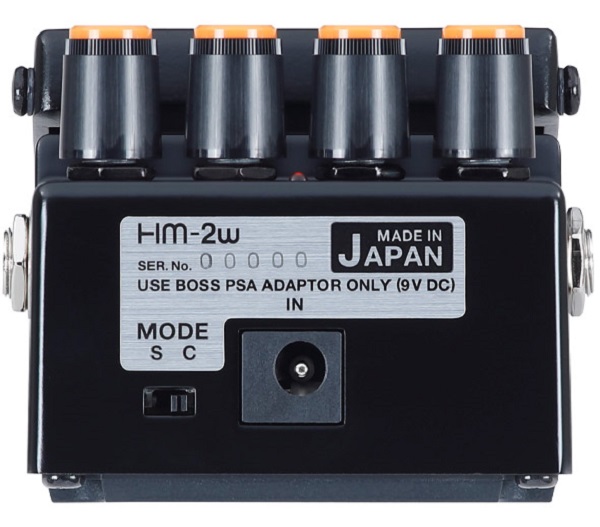 ---
Wanna check more useful pedal articles?
---
HM-2w Brief Features
Reissue of the legendary HM-2 Heavy Metal Distortion with WAZA innovation
Controls: Level, Color Mix (L and H), Dist.
Switch: Mode (S, C)
Footswitch: Bypass (Buffered)
Input: 6.3 mm jack
Output: 6.3 mm jack
Power supply via 9 V battery or mains adapter (both not included)
Weight incl. battery: 440 g
---
Why To Go For The Boss HM-2w
If you are a guitar player that loves to have some dirt at your disposal, the new HM-2w is a tool to have connected to your pedalboard. It is exactly what you are expecting – a unit that will give you a recognizable distortion sound that many metalheads love and appreciate.
This is not something new, Boss again delivered a high-end unit for a very approachable price that will not leave your pockets empty. And for the amount that it comes with, compared with the sound that you are getting, it is a grab. We would recommend to every metal player to at least try it since you will be getting a device that is precisely created for your genre.
Boss HM-2w Review
You're probably already excited about the upcoming release of the Boss Waza Craft HM-2W if you're chasing that chainsaw sound of the original 1980s Boss HM-2 pedal.
Pros
Amazing Distortion Sound
Affordable
Recognizable Design and Color
Cons
Not that versatile
Not for softer genres
Conclusion
So metalheads, the decision is up to you now. We believe that this is a great tool to have, but after all, it is you who should test the device and see if it fits your genre. Not everybody can use it, but those who will find it useful to their music will get an amazing pedal. Distortion has always been effect greatly used in metal and hard rock and this pedal confirm that.
If you think that we missed something about this pedal or you want to add something more about it, please head over to the comment section below and we will be more than happy to address that and make updates on the functionality of this pedal.