Kala MK-B Makala Baritone Ukulele!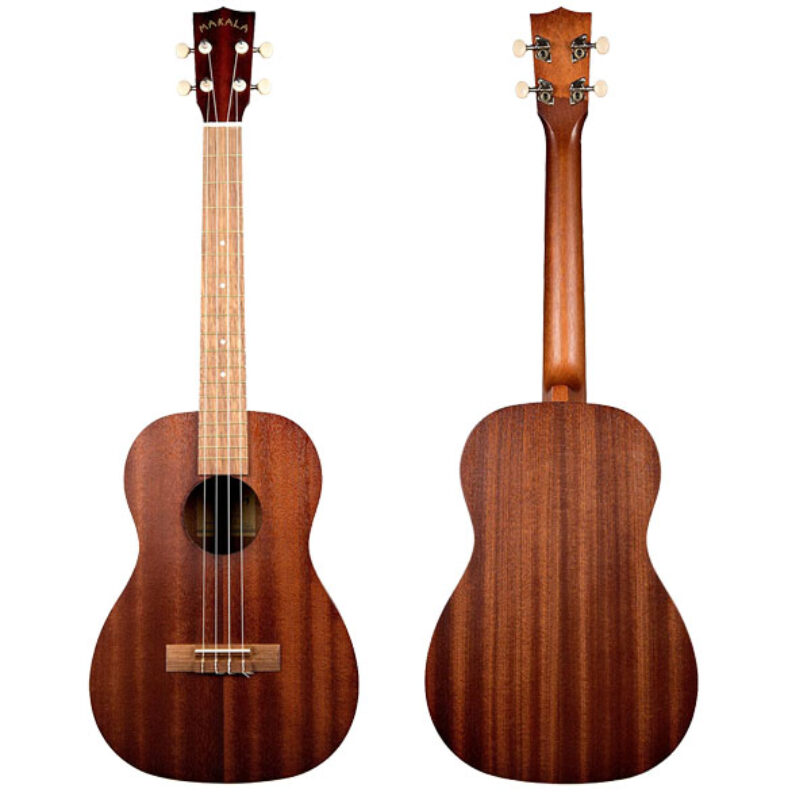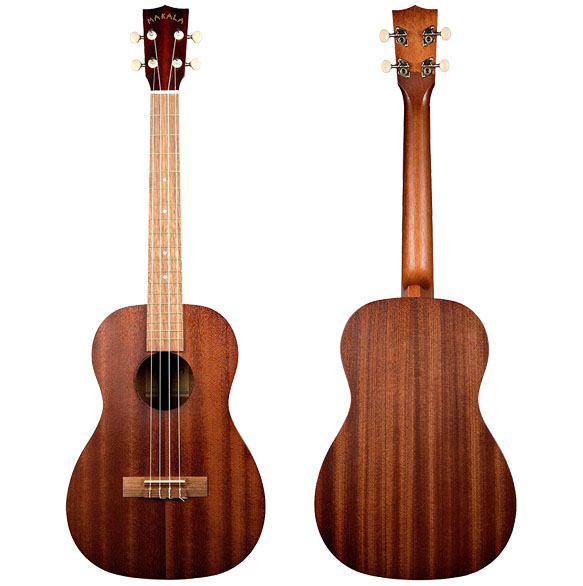 Good harmonics
Designed to last
It comes with a gig bag!
Great value for money!
---
Makala MK-B Baritone Ukulele Review!
Whether you are an experienced musician or not, the Kala MK-B Makala Ukulele is an excellent instrument that everyone can enjoy. Any listener will be delighted by the rich, deep vibrations produced by this Kala instrument.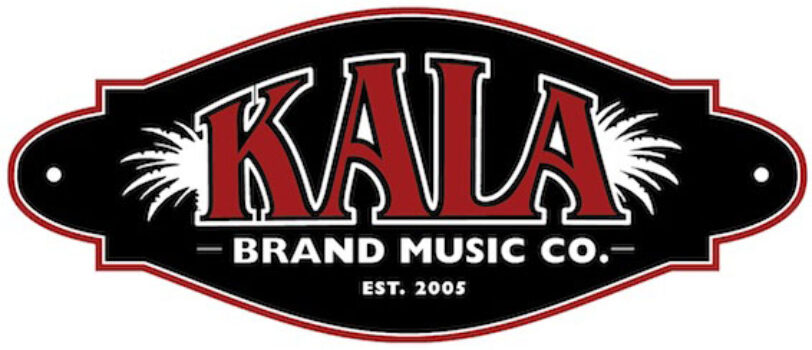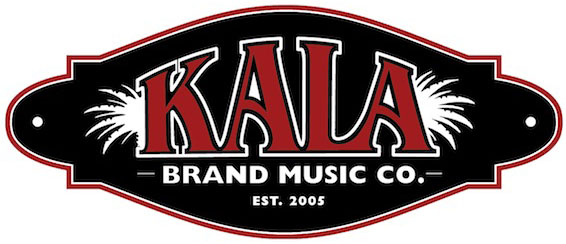 Kala MK-B Makala Ukulele – Instrument Quality
Designed with quality materials, the Kala MK-B Makala Ukulele is a great choice. The neck and body of the guitar are made from mahogany wood, while the head and body are made from Agathis wood. To add to its impressive aesthetics, this instrument features a rosewood fretboard and bridge.


A satin finish assures that this instrument is of high-quality construction and design. Tuning the instrument is smooth and efficient thanks to the geared tuners and sturdy tuning head. In addition, a sturdy bridge saddle is included with this instrument.
High standard of performance
The sound quality of an instrument must match the quality of the materials and design, regardless of how good it looks. It is true that appearances can be deceiving.
Based on more than 500 Amazon reviews, over 90% of the reviews gave the Kala MK-B Ukulele a 4 or 5-star rating. According to the comments, the overall average rating is 4.5, which reflects the satisfaction expressed.

It is praised for its performance by many people. It has a nice, large sound because it is a baritone instrument, whose vibrations are lower in pitch. Due to its large soundboard, some users compare it to a guitar.
Usability and comfort
One of the great things about the Kala MK-B Makala Ukulele is how easy it is to play. Designed with a curvature and a small size, this instrument provides the perfect dimensions for comfortable play.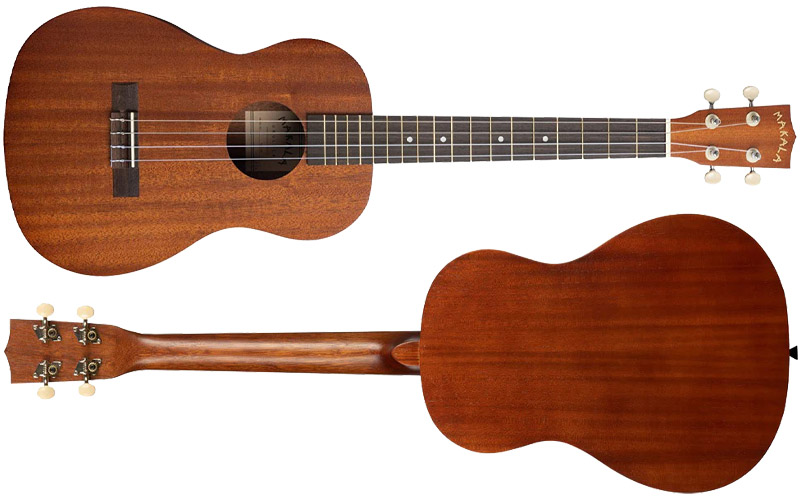 The size and bulkiness of some instruments make them difficult to play. If you want to play while sitting down, this instrument fits nicely in your lap. As an alternative, it is lightweight enough to be held while standing.
Besides the instrument itself, users can also purchase an additional strap if they need extra support. Its nylon synthetic strings make it a very comfortable instrument to play for long periods of time without causing finger pain. It is much easier to tune this instrument properly with the geared tuners that come with it.
---
---
Facts You Should Know
Baritone instruments are typically richer in resonance than alto and soprano instruments. This has no downside, but buyers should certainly be informed about what they are purchasing.
Moreover, it is an instrument designed for beginners. It may make more sense for those who have owned this type of instrument before to look for another. The strings that come with the instrument are synthetic nylon but will wear out over time and require replacement.
---
Kala Makala
MK-B Baritone Uke Features:
Makala Classic Line.
Body size: Baritone.
Top: Mahogany.
Sides and back: Mahogany.
Neck: Mahogany.
18 Frets.
Fretboard: Rosewood.
Plastic nut and bridge.
Scale length: 509 mm.
Strings: Aquila Super Nylgut.
Total length: 768 mm.
Silk-matte finish.
Includes baritone gig bag.
---
Pros
As a whole, the Kala MK-B ukulele is well-made and well-designed. Its performance has been praised by the majority of its users. There are several reasons why it is a suitable starter piece.
Considering the quality of the product, the price is very reasonable. Aesthetics and functionality are both incorporated into the materials. As well as adding to the instrument's performance, the wood finish adds to its overall quality.
Cons
Although this Kala MK-B Ukulele piece is a quality Kala instrument, it does have some downsides. Among the complaints from users is that the bag is too small for the instrument, according to feedback.
---
Kala MK-B Makala Baritone Ukulele
This small instrument has a wonderful tone, good harmonics, and an attractive look.
Pros
Great Materials and design
Good harmonics
It comes with a gig bag
Great value for money!
---
Last Words
The Kala MK-B Ukulele is a great instrument at an affordable price. Those looking for their first ukulele without sacrificing quality or performance should consider this instrument.
Furthermore, the instrument is impressively constructed and has a large, resonant sound. Those who have owned a few in the past may find this model too simple and basic for their experience. Considering what it was intended to be: a high-quality beginner's ukulele, it's a fantastic instrument.
With all these factors in mind, users can be sure that they will be satisfied with their purchase of this fantastic instrument. There has already been a lot of positive feedback from users.