Kala KA 15S Soprano Ukulele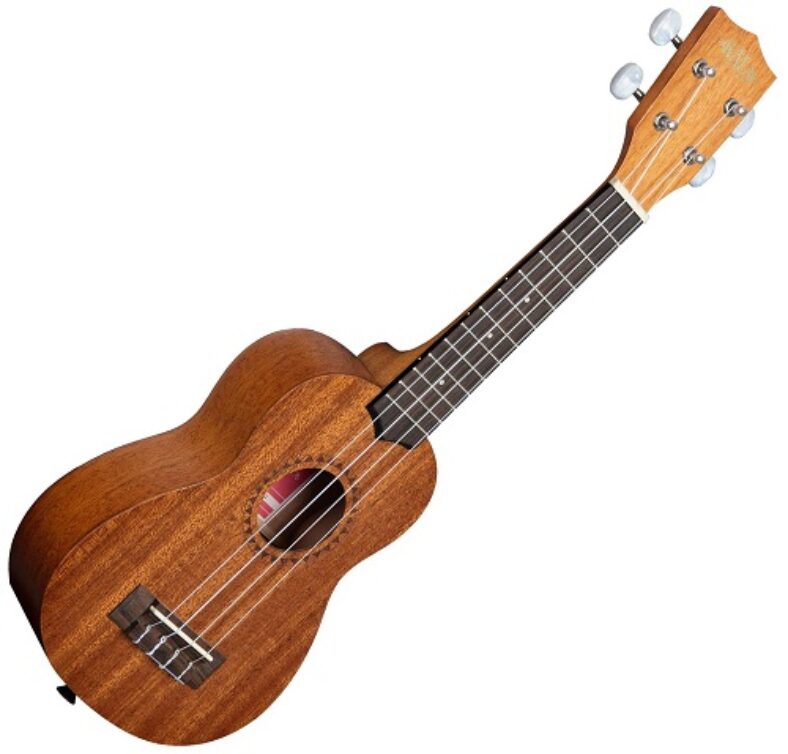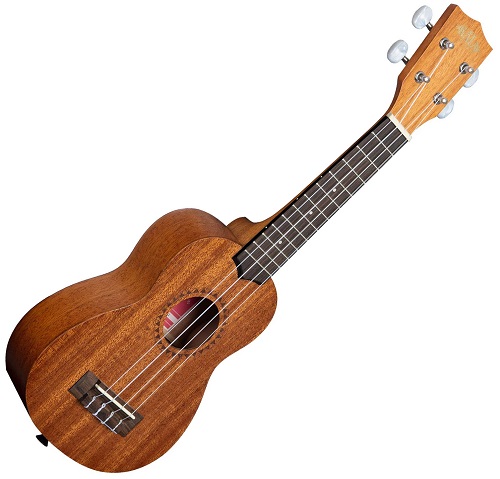 TOP: Mahogany
BACK & SIDES: Mahogany
NECK: Mahogany
FINISH: Satin
There is a risk that you may end up finding something that does little better than a toy you might find in a child's "My First Ukulele" set when you shop for a budget ukulele.
There are many instruments of this type available on the budget market. This is why we're very enthusiastic about this KA-15S soprano ukulele from Kala, which we think is a very good example. As a result, it is proving to be one of the most popular budget models among both beginners and seasoned players, and it is easy to see why.
Choosing a ukulele can be tough with so many options out there. Kala's KA-15S entry-level ukulele is one of the best on the market for quality, sound, and affordability. New players will love this soprano ukulele as well as seasoned players looking to add a high-quality, affordable, attractive ukulele to their collection. The KA-15S is an excellent instrument for those looking to get their money's worth.
THESE ARE
The Key Features:
Ukulele with quality construction at an affordable price.
With its soprano size, this instrument produces a classic island sound with its percussive treble and glittering overtones.
A solid all-mahogany body provides a resonance that belies the uke's modest size by producing a rich, full tone.
In order to ensure reliable intonation, gear-driven die-cast tuners are used.
As a result of the GraphTech NuBone nut and saddle, the sustain and vibrational transfer from the ukulele are exceptional.
An eye-catching satin finish makes this piece stand out from the rest.


What Makes Kala KA-15S Soprano Ukulele so Special?
Are you interested in playing the uke? This is an excellent opportunity to gain experience! It is a good value for the price, as the Kala KA-15S is a quality soprano ukulele. A traditional mahogany body gives this ukulele a classic look and feel, so you can begin playing immediately.
In addition to satin mahogany, the Kala KA-15S is equipped with high-quality geared tuners, so you can rest assured that your ukulele will remain in tune as you play. Are you ready to begin playing? When you grab the Kala KA-15S, you will be ready to strum in the island style in no time.
An Affordable Ukulele With Quality Construction
It is well worth the money to purchase the KA-15S ukulele, especially considering how well it is constructed. In spite of the uke's modest size, its all-mahogany body produces an impressive amount of resonance. Ensure reliable intonation with gear-driven die-cast tuners.
Thanks to the high-quality GraphTech NuBone nut and saddle, you will enjoy superior sustain and vibrational transfer. In addition to having an eye-catching satin finish, this instrument is an excellent acoustic instrument that will serve you well for many years to come.


Neck and Body
As a producer of some seriously good-looking, high-end ukuleles, Kala has some pretty good models to choose from. Despite the fact that the design of the uke is nothing special, it still displays very commendable craftsmanship for an entry-level uke. Because of its full-size soprano scale and 21″ length, it's good for those with smaller hands.
Mahogany is the traditional non-cutaway body material, which is evident in the lovely deep brown grain finish. Besides the body, the neck also comes in mahogany with 12 silver nickel frets (all clear) on either a rosewood or walnut fretboard. Great playability – a fun instrument – and a comfortable neck. It's hard to describe the cute little uke, but it seems like it should be a lot more expensive.
Hardware
A GraphTech NuBone saddle sits on the bridge (which is either rosewood or walnut), matched with the same material for the nut – for a budget instrument, it's a breath of fresh air not to see cheap plastic, and NuBone is very consistent. Tuners on this ukulele do the job, but we'd change them first, since their ability to hold tuning can be temperamental, especially when strings are new.
Last but not least, this uke comes with Aquila Super Nylgut strings, which are industry standard and one of the best. You can't ask for much more from a budget ukulele.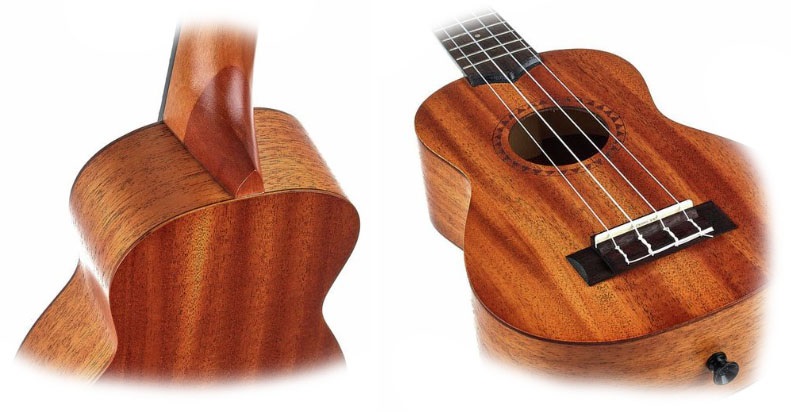 Sound of the Kala KA-15S
This uke's tone is great for the price, and when you hear it in action, you can't believe how cheap it is. Mahogany gives this ukulele a good warmth, while the clear, bright sound is what everyone wants from a ukulele. There's no denying it's not the loudest uke we've heard, but it's very good at projecting sound.
The Perfect Uke for Every Occasion
You can find ukuleles in all shapes and sizes. Kala KA-15S is a soprano ukulele designed by Kala. This ukulele size is often referred to in Hawaii as the "standard" because it was the original size and it is also the second smallest size available. With its percussive treble and glittering overtones, it delivers a classic island sound.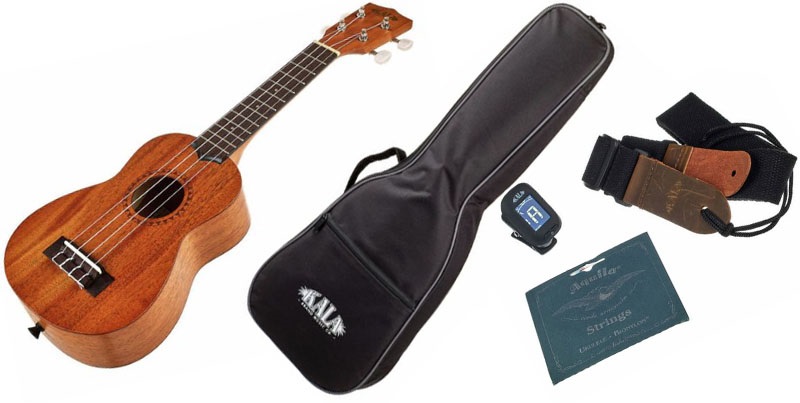 The Quality of Kala's Ukuleles
There's nothing more ukulele-related than Kala. All they make is ukes, and they're awesome at them. There's no doubt that Kala has had a huge impact on the resurgence of interest in ukuleles since the 1990s. Over 120 models are designed and manufactured, each with its own sonic signature and aesthetic beauty, including lacewood, koa, mango, and many more. This Kala KA-15S ukulele offers incredible value and will last you a lifetime.
Kala KA 15S Soprano Ukulele
A great entry-level ukulele, Kala KA 15S is one of the top performers on the market when it comes to sound, quality, and affordability.
Final Thoughts
You've probably gathered that the KA-15S is one of the best ukuleles for the price. It has a great offering, and we are impressed with it. It looks and feels quality, and it sounds beautiful as well. A solid choice for beginners and experienced players alike, this ukulele is an excellent choice if you are looking for an affordable ukulele. Kala deserves a lot of credit for what has accomplished.
Here is a list of more articles about Yamaha violins and violas that you might be interested in: