Guide to Buying a Cello
When it comes to shopping for a new cello, it's never a one-size-fits-all matter. Not like the violin and viola, the cello is far larger so the person's size must be taken into consideration. Even among cellos of the same size, there may be differences in their sound as a result of their different details like strings, wood materials, and so on.
Choosing the proper cello is usually a difficult task, especially since it's the second-largest instrument in the string family. Consisting of 4 strings that produce tones an octave lower than the viola, the cello is an essential part of any symphony or orchestra. Although the cello is usually reserved for classical or symphonic music, some metal groups use the cello by adding a pickup to electrify the instrument's sound.
Beginners and professional cellists have all encountered issues when getting the proper fit – size, acoustics, projection, and comfort. So how do you go about buying a cello? What must you think about when buying a cello? What cello model is best for you?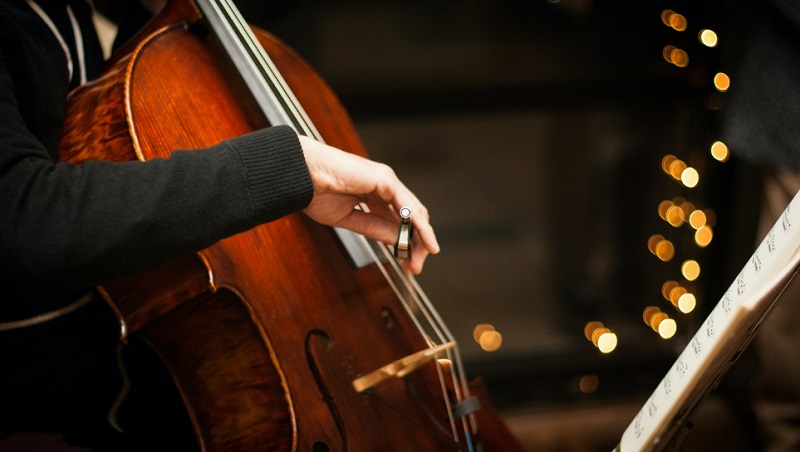 Should You Buy a Cello?
The primary question you'll want to ask when trying to buy a cello is whether buying is even the best choice for you. The other question you need to ask yourself is whether the cello is even the best instrument for you. It is an essential question since the cello is an expensive buy.
After you have answers to each of those questions, you'll be able to continue reading.
Different Levels
Cellos come on several levels for players on different phases of their learning journey. Many students begin out by renting cellos for practice till they're able to own one. Essentially, cellos fall under three categories:
Student Cellos:
These are for beginners. Younger students or players in the early stage of learning the cello are always working on the basics of playing, tone production, fingering, bowing, and so on. Therefore, maple (dyed black to resemble ebony) is usually used for the pegs and fingerboards, areas that are exposed to more friction. Student cellos are mostly machine-made to maintain prices low while maintaining tone consistency. Quite reasonably priced. Prices vary from $200 – $2,500.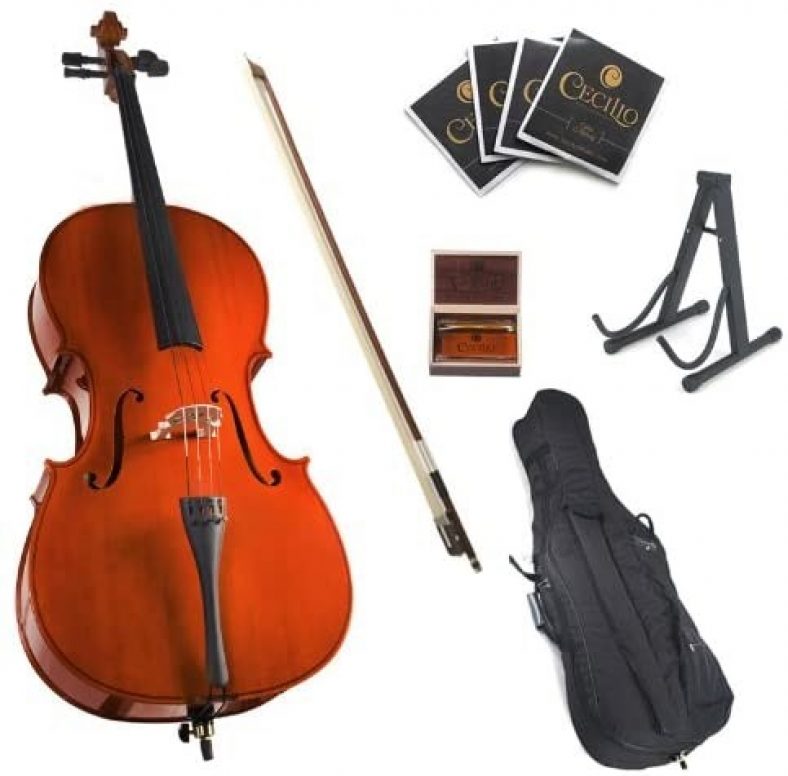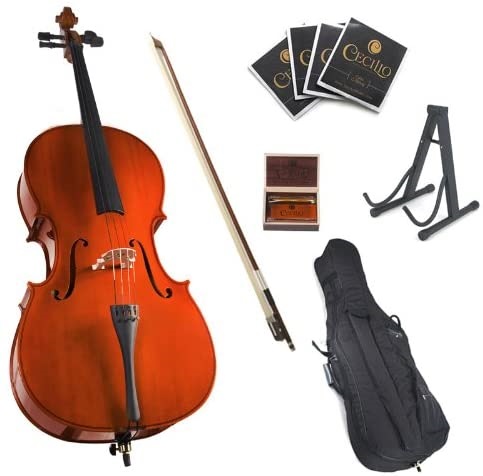 The Cecilio CCO-100 cello instrument kit is an ideal beginner music instrument for any student, young or old, who has dreams of playing music.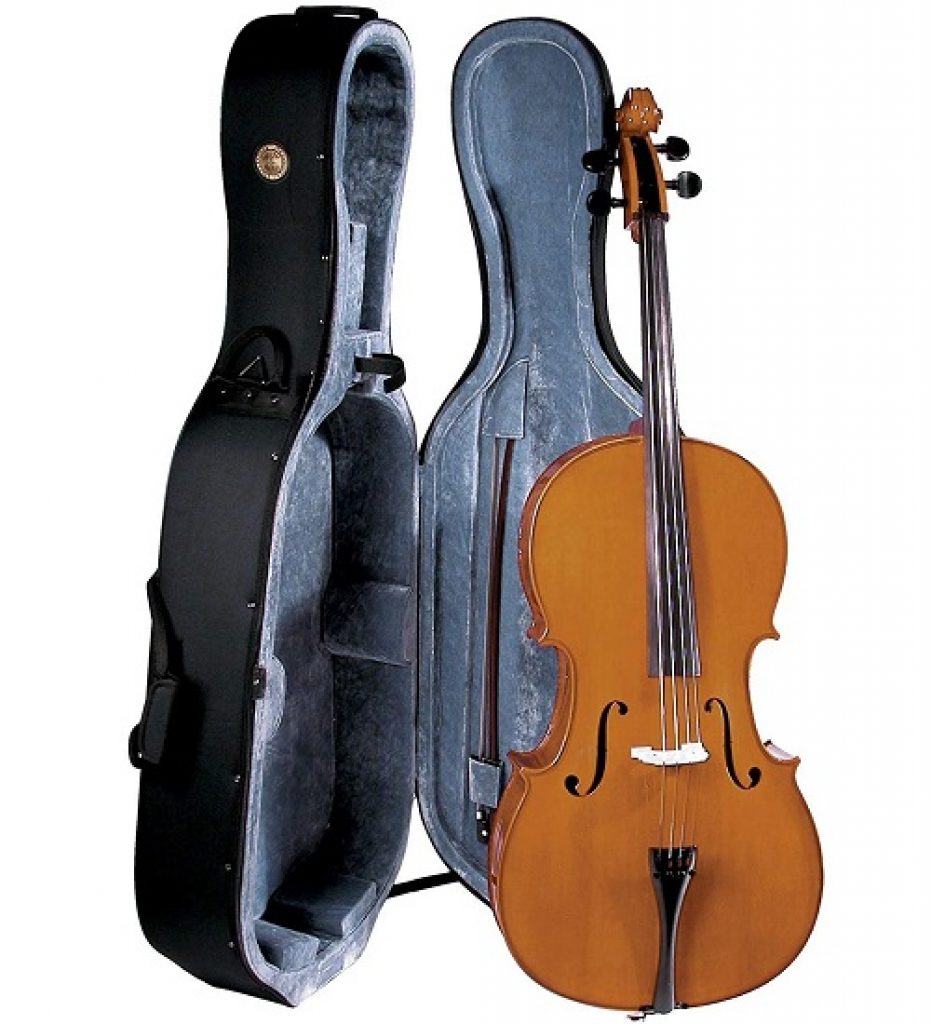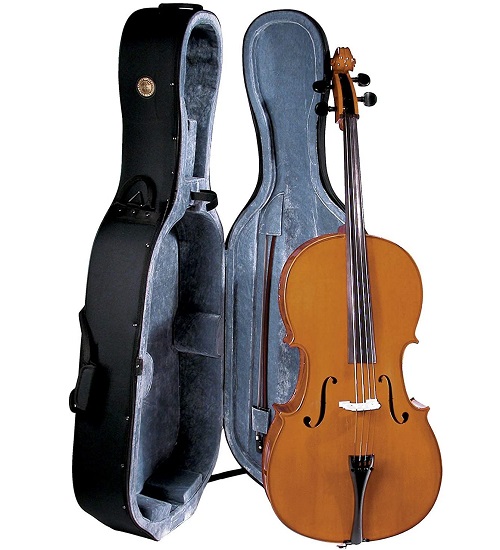 Select tonewoods, quality workmanship for better sound and hard shell foam case for excellent protection.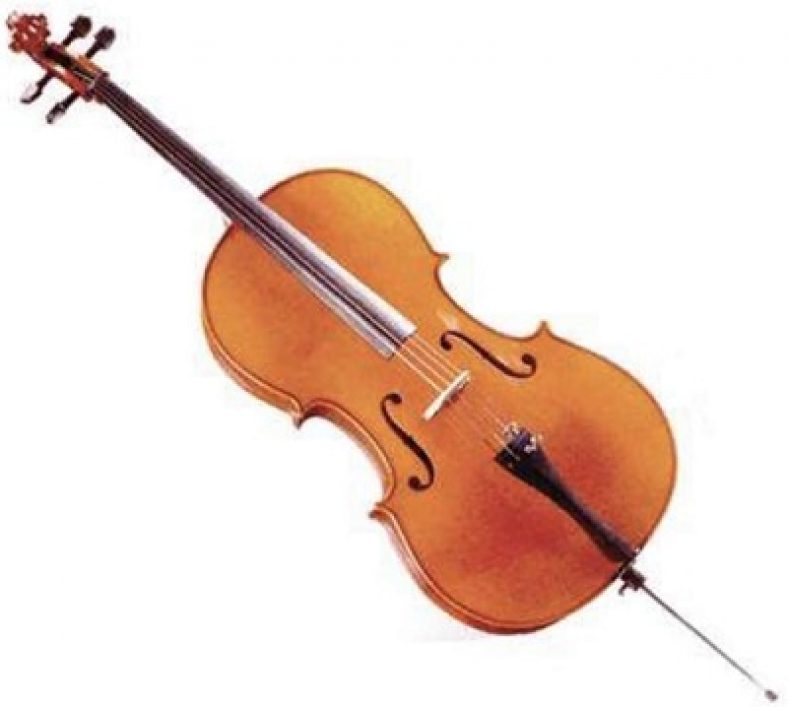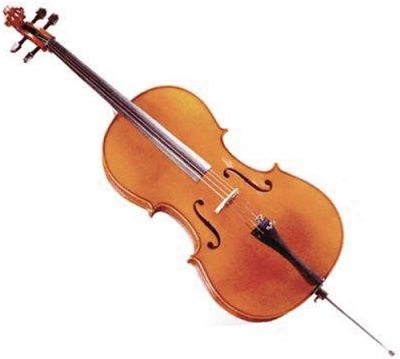 Hard-carved pegs, tailpiece and chinrest Beautiful wood, genuine ebony fingerboard and fittings.
Intermediate to Advanced Cellos:
With higher workmanship, the sound of an intermediate cello can also be significantly better. There are more dynamics and stronger projections. The pegs and fingerboards are crafted with ebony and most of the instrument is handcrafted. Prices vary from $500 – $10,000.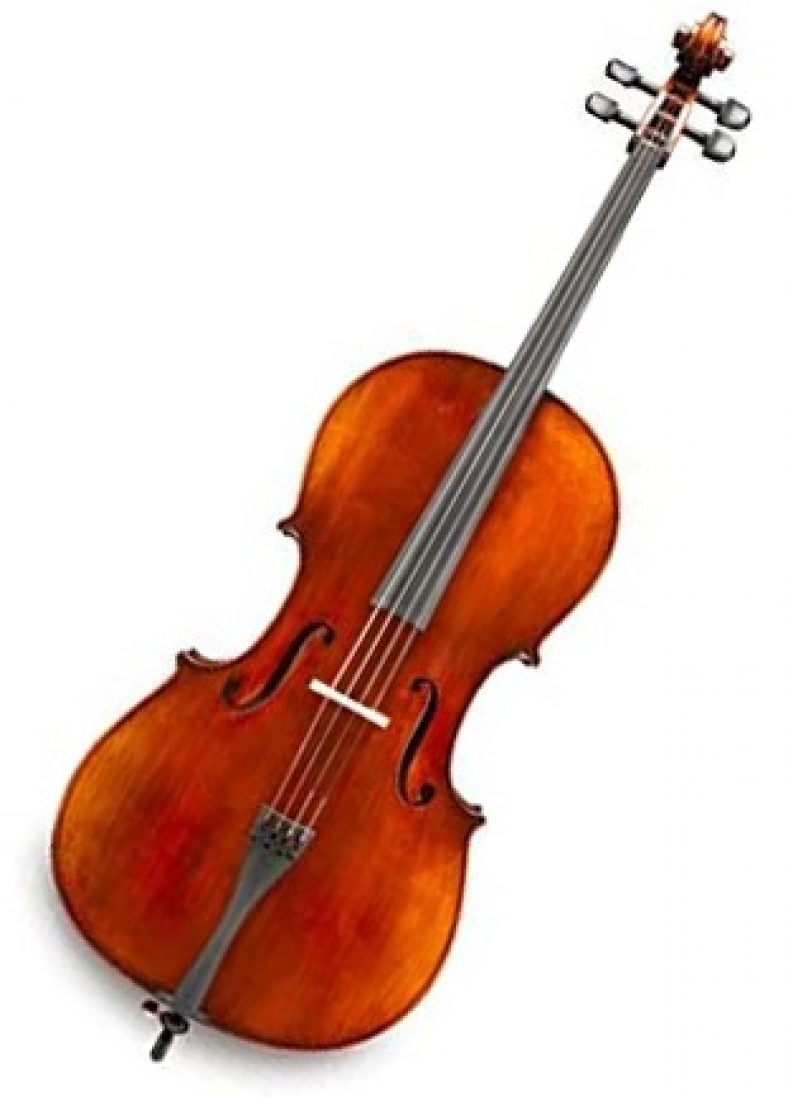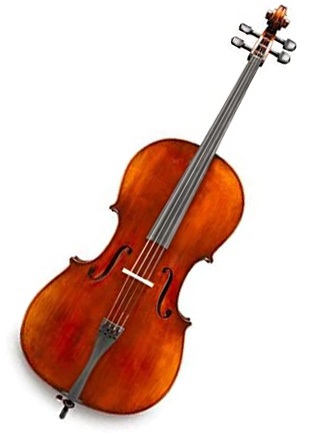 Finish: Hand- Applied Shaded Spirit Varnish. Material: Ebony Fingerboard, Spruce Top, Maple Back and Ribs.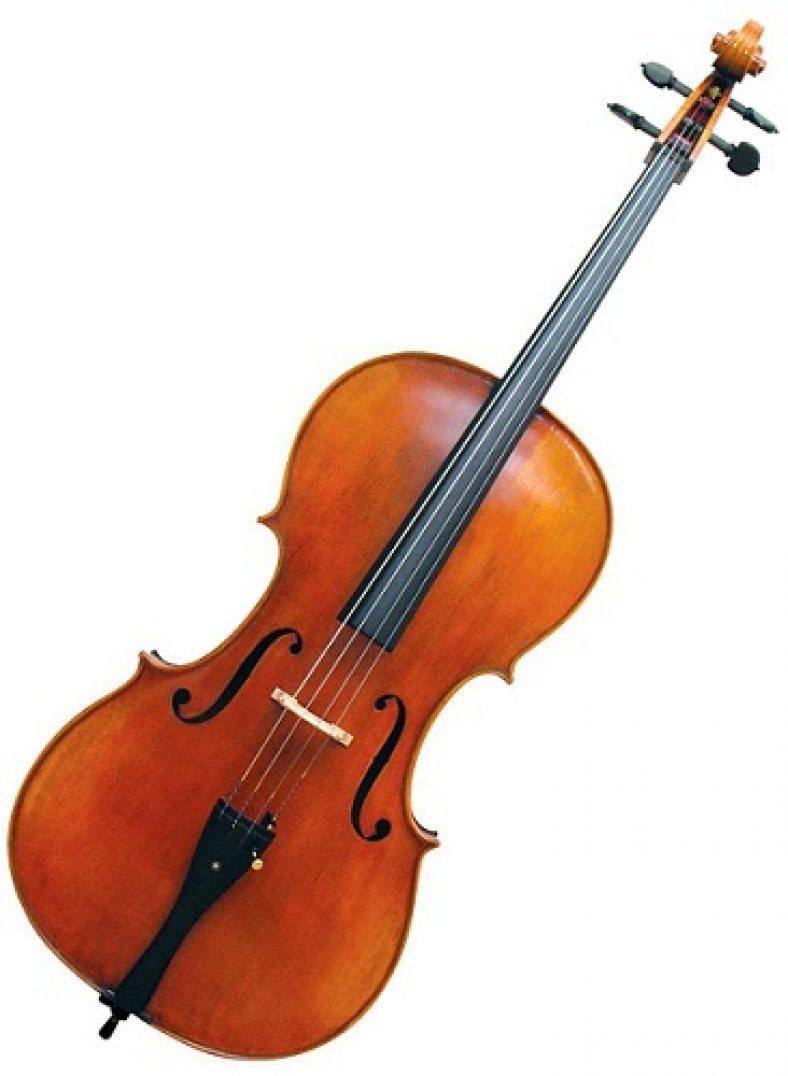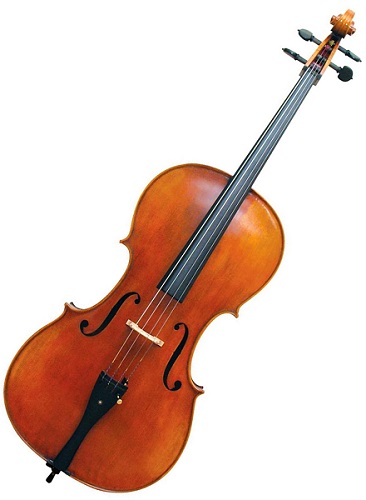 Single artisan handmade. Select aged woods. Ebony with boxwood accents. Ships with superior strings. Protective case.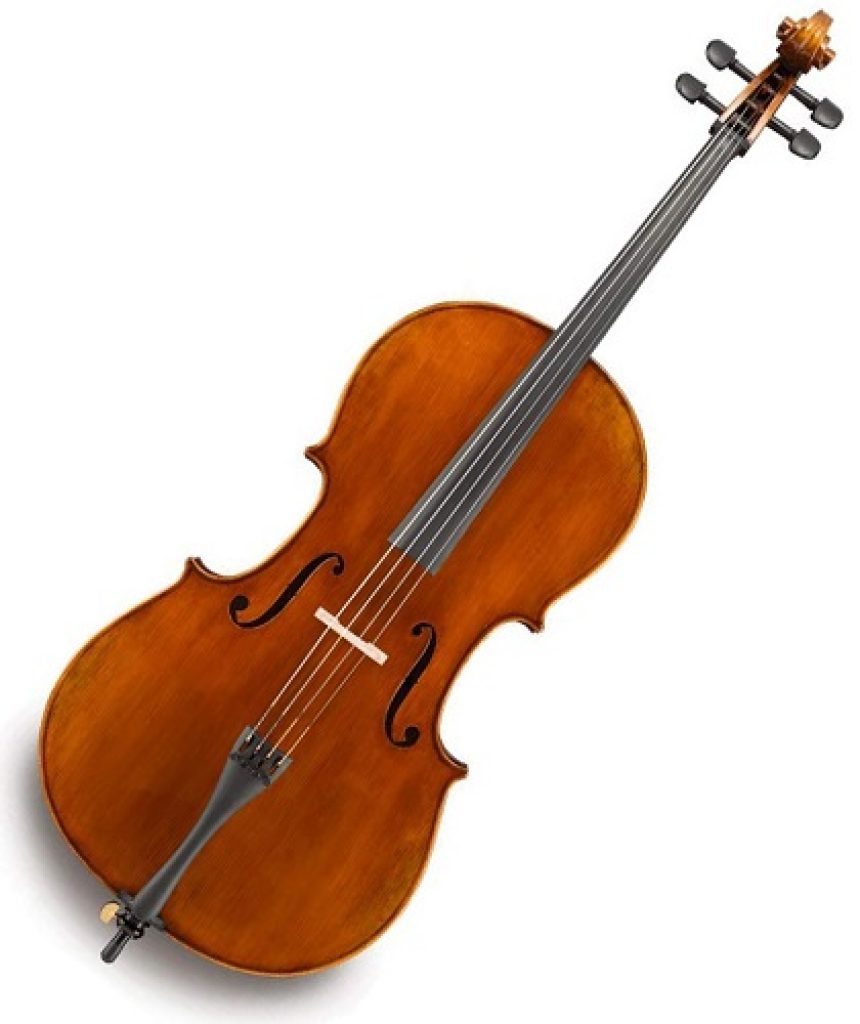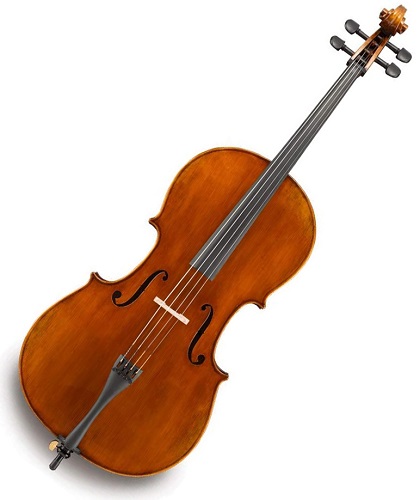 Outfit Includes: Extra-Padded Cello Bag CC50, Cadenza Carbon Fiber Bow BC301 & Eastman Rosin.
Professional Cellos:
Pure craftsmanship using the best quality of wood, professional cellos exude a rich tone and wide dynamics. Masterpieces like these are costly. Prices go from $10,000 onwards.
Usually, how much one pays to buy a cello is how much one can expect from the quality. A cello priced at the extremely low hundreds tends to be "unplayable" while the costlier ones can balance both playability and higher-quality sound production.
In fact, the price isn't at all times merely an indication of product quality. Sometimes, it additionally incorporates the name of the cello maker. As a cello maker's fame increases, so do the value of the high-quality instruments he crafts.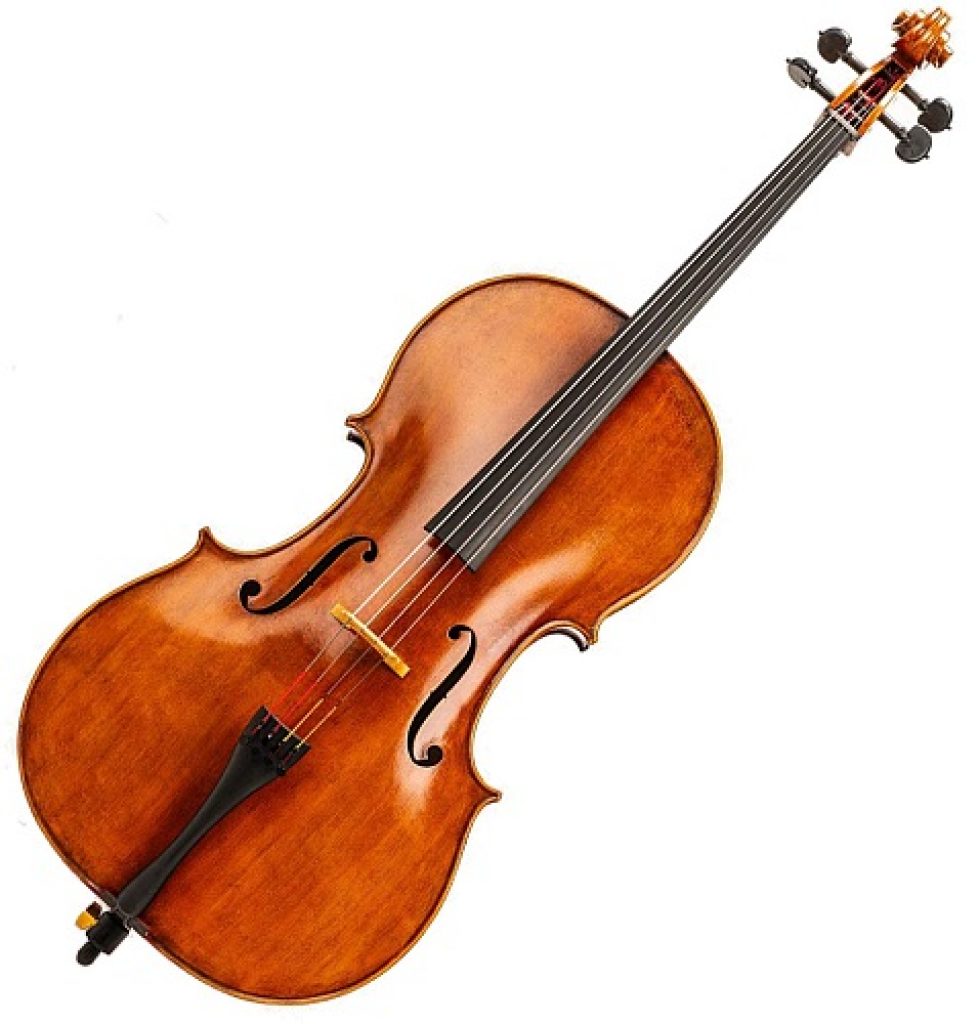 Hard-carved pegs, tailpiece and chinkiest; Beautiful aged tonewoods, genuine ebony fingerboard and fittings.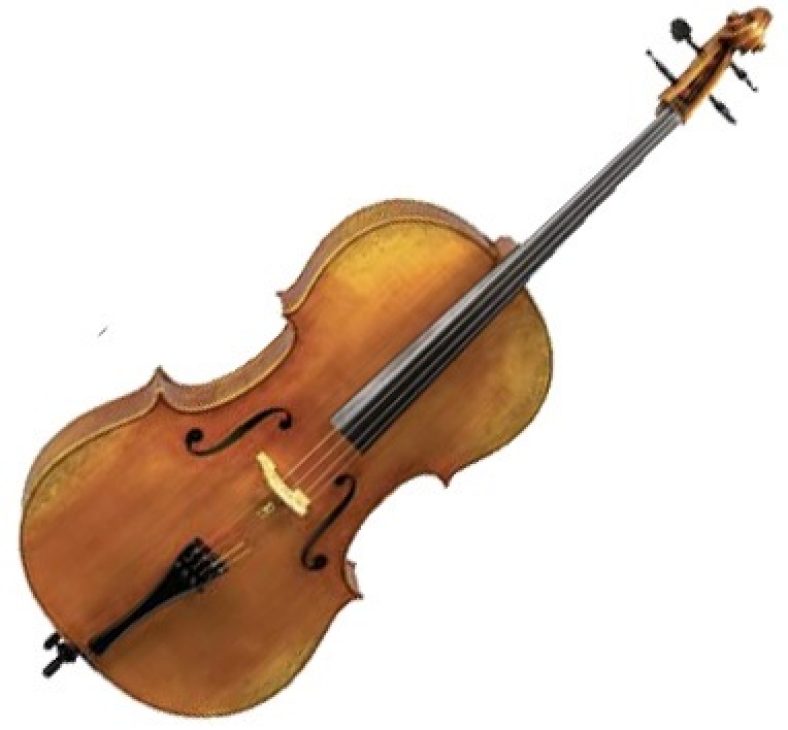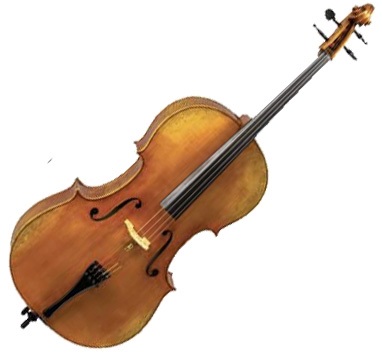 These beautiful antique like cellos have an incredibly even, round tone and a warm, smooth focused sound.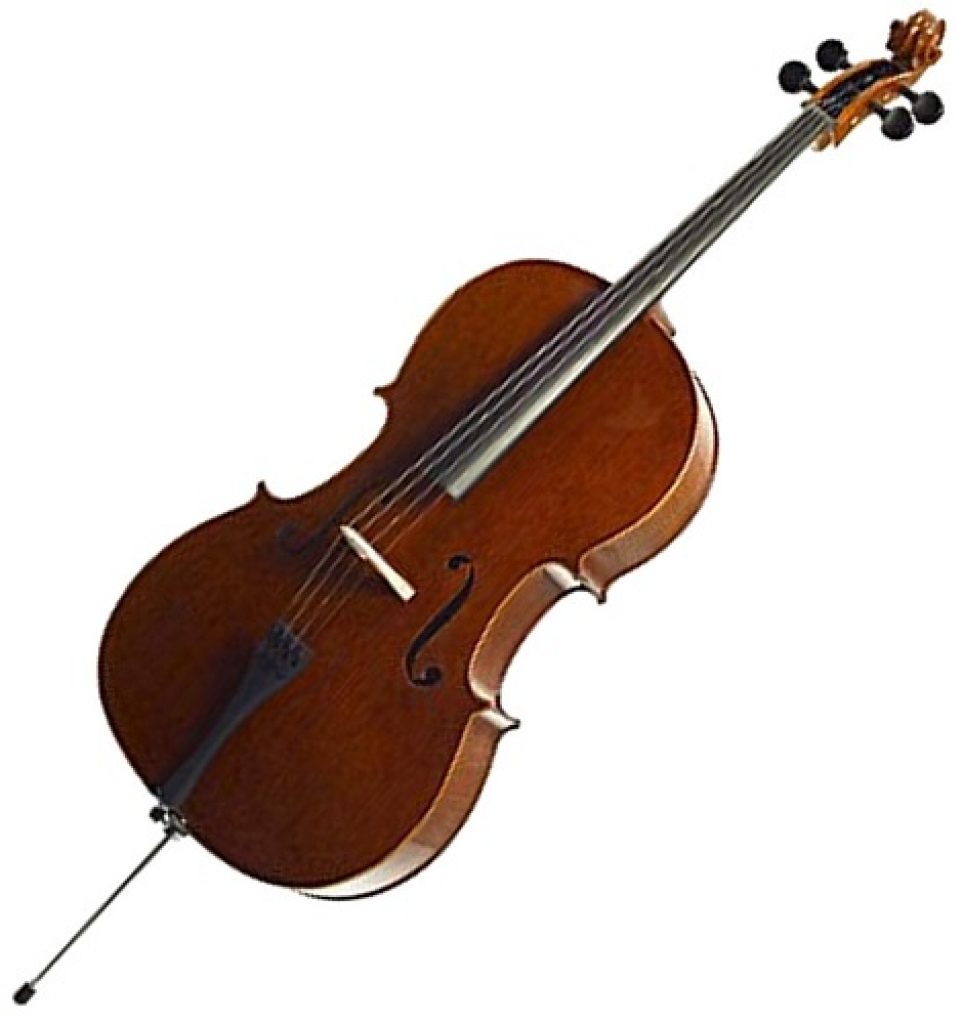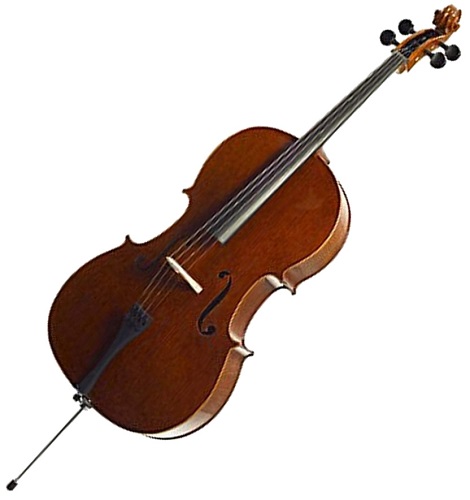 Includes wood horsehair bow and lightweight hard case with integral cover and carrying straps.
Tips on how to Choose the Right Cello
Ask Your Teacher
The primary piece of advice given by experts, cello makers, and professional cellists could be for the student to consult his or her teacher. Music teachers understand what their students want more than anyone would. They'll make better suggestions given their experience and close bond with the students.
Select the Right Size
Although the cello is the second largest instrument within the string family, they're out there in a variety of sizes guaranteed to fit the size of the cellist. Most often, those who are taller than 5 ft will be able to use a full-sized cello. In case your child is below 5 ft tall, there are smaller sizes available.
Many would agree that cellists from four-and-a-half ft to five ft would feel comfy with a ¾-size cello, and anyone smaller would be fine with a ½-size cello. If your child falls in the middle of these size outlines, they'll feel comfortable with the smaller size. If you are buying a cello online, and the violin shop allows returns, you might need to buy two different-sized cellos and have your child try them out in person.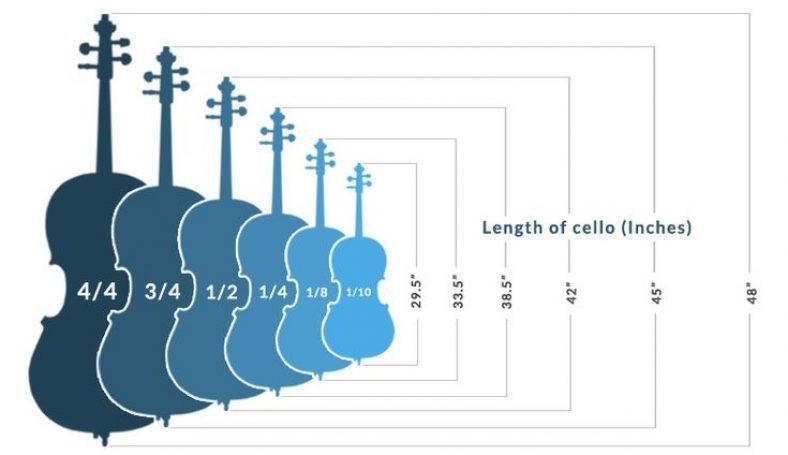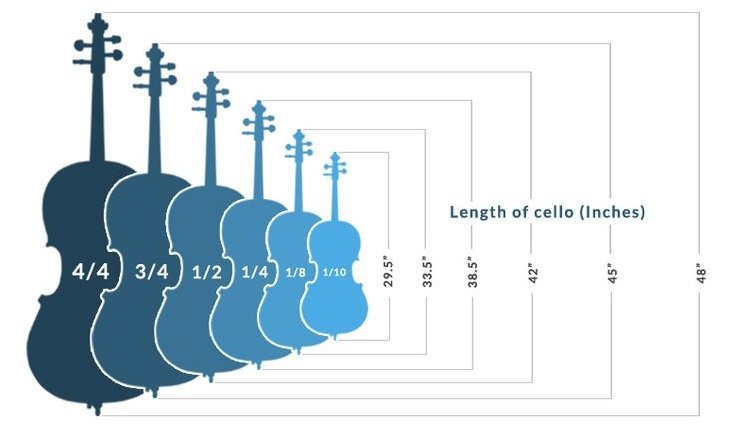 Test Cellos
The second piece of recommendation can be to go to a violin shop and test cellos out. Cellos are less well-known than violins. Naturally, there won't be a variety of cellos as comprehensive as the violins to select from.
The choice may be scarce at general music shops but that choice will open up a lot more at a great violin store. Buying a cello over the Internet without testing it first isn't a very good thing to do. Trying out the right cello in person is essential. Solely then can the student feel if the size is comfy, the projection far enough, or if the resonance is right?
Here are different factors for consideration:
The size affects the sound. Cellos are available in a variety of sizes starting from 1/16 up to 4/4 (full-size). While most students early on will play on instruments somewhere between 1/8-1/2, most adults play 3/4 or 4/4 depending on their size. The bigger the cello, the more tone is produced by the instrument, making the cellist sound extra mature.
The height of the ribs, the size of the upper bout, neck size, string, or scale length all contribute to how big the instrument feels and how nicely it plays. Comfort matters more than size in the sense that if a cellist struggles during the playing experience, she simply won't play properly.
Responsiveness, resonance, tone, projection. The cello's sound is mellow and darker in nature. In an orchestra, the cellist needs to be sure that she could be heard above the other instruments, therefore projection particularly is very important. All of those sound elements will have an effect on a player's performance, which is why buying a cello in person rather than over the Internet, or investing in a better quality cello, is important.
Getting a powerful C string is good, however, don't neglect the other strings. Ensure there's coherence in sound quality in all four strings. Additionally, it seems that shorter strings are comfier to play on, however, longer strings may give slightly stronger power. All of it is dependent upon what it's the player prizes.
The quality and weight of the bow can have an effect on performance. Make sure to test several of them out before shopping for them.
To evaluate the cellos, test them with totally different bows, play scales, play totally different passages, play all strings in all registers, and play with and without vibrato. Check the tone of different cellos. Which sounds most appealing? Is it simple to move on the fingerboard? If possible, ask another person (maybe another cellist or teacher in the store) to play the cello when you stand across the room to hear. Does the sound project properly?
Quality of the Materials
The quality of the cello materials impacts both the sound and the cello price. Cheaper woods from America and China normally have a brighter sound compared with the warmer and sweeter tones of the more-expensive European woods. The "flame," or as some say "tiger stripe," on the back, sides, and scroll of the cello impacts the cello price more than the top spruce grain.
A high "flame" content is extremely desired for its beauty and is usually indicative of a better cello price and better sound as compared to a cello with little or no "flame," mostly discovered on student instruments. A well-made cello will be capable to hide the center crease on the back with the flame. That is a method of quickly identifying quality workmanship.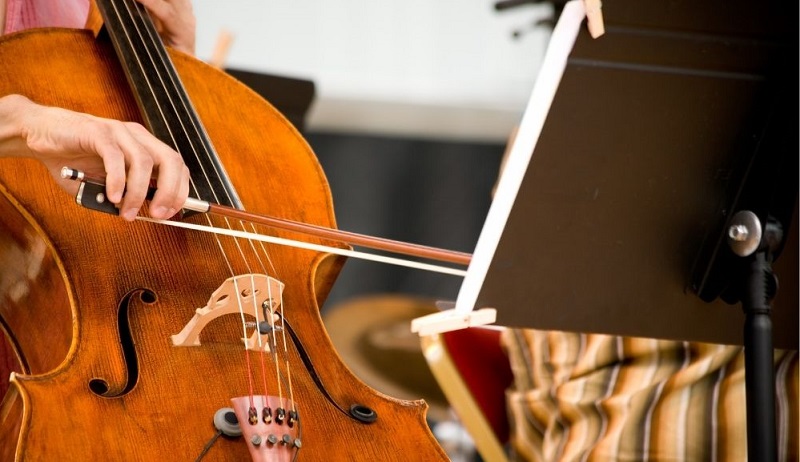 Where to Buy a Cello
It's not essential to purchase extremely costly cellos. There are many top-quality instruments in the mid-price range that may be satisfying. The main factor to remember is to buy from a good retailer that has a refund policy that allows you to try out their instruments. Seek the advice of a teacher for suggestions if possible. Other retailers are second-hand retailers, luthiers, and if the Internet is your only choice, Amazon and eBay.
Buying a Cello or Renting a Cello?
In case you are looking for a student cello, you'll often be tempted to rent a better quality instrument in order that there isn't a long-term commitment and you don't have to worry about reselling if the student doesn't continue playing past the contract period. Nonetheless, there are several good reasons why shopping for a cello instead of renting is a good suggestion:
Rental fees often add up quickly. Let's say you have a 12-month rental contract where you pay $30/month. In the long run, you'll find yourself paying $360 when you could've purchased a new or gently used cello for ~$200. While many music shops will provide you with a rental credit during the contract that might be used to buy a cello at the end of the contract, you'd probably be better off shopping for the cello outright.
Music shops will usually all you trade up cellos you've purchased from them or other shops. When you want a bigger or better cello, most music shops will defray the cello brand new price with the resale value of the cello you purchased originally.
A well-chosen beginner's instrument that's well cared for will retain its value and often return a substantial part of its purchase price when offered used or traded in for a better high-quality instrument.
Higher-quality cellos could appreciate in worth over time; their voices "open up" as they age.
Rental instruments could also be a bit worse for wear with nicks, scratches, tape marks on the fingerboard, and include used strings and an already rosined bow. You're also liable for any damage to a rented cello.
What Else Do I Need?
For a whole list of cello accessories, you'll need to purchase them in addition to the cello.
Case: To store your cello, you want a solid case because the instrument is very fragile. If the cello is for a student, a sturdy case is much more of a necessity. Most beginner cello outfits include a soft case, however, just in case (no pun intended), there are some great hard cello cases on Amazon.
Rosin: Rosin is applied to your bow and used to create friction between your bow and the cello. Without rosin, your cello wouldn't make any sound.
Bow: Choosing the right cello bow to use with your cello is essential. You'll want to be sure it sounds good but at an affordable price.
Rock Stop: The rock stop is optional, however, permits you to keep the cello from slipping.
Extra Strings: Whereas not as likely to break or fray as violin strings, cello strings do sometimes break. Keeping an additional pair in your case is very advisable. You'll be able to take a look at our review of the best cello strings to see which of them is best for you.
Protecting Your Investment
When you've selected a cello to purchase you'll need to be sure it is protected against loss, damage, and theft. Replacing such an expensive instrument can cost you some huge cash. In order to protect your investment, you need to get musical instrument insurance.
Conclusion
The bottom line when buying a cello is to be sure to like it. If it doesn't sound correct, don't buy it. If it doesn't feel comfy, don't purchase it. You're going to be spending hundreds and thousands of hours in an orchestra and the cello needs to fit your needs. To borrow a line from Harry Potter, the cello chooses the player.