Yamaha SVC-110 Silent Electric Cello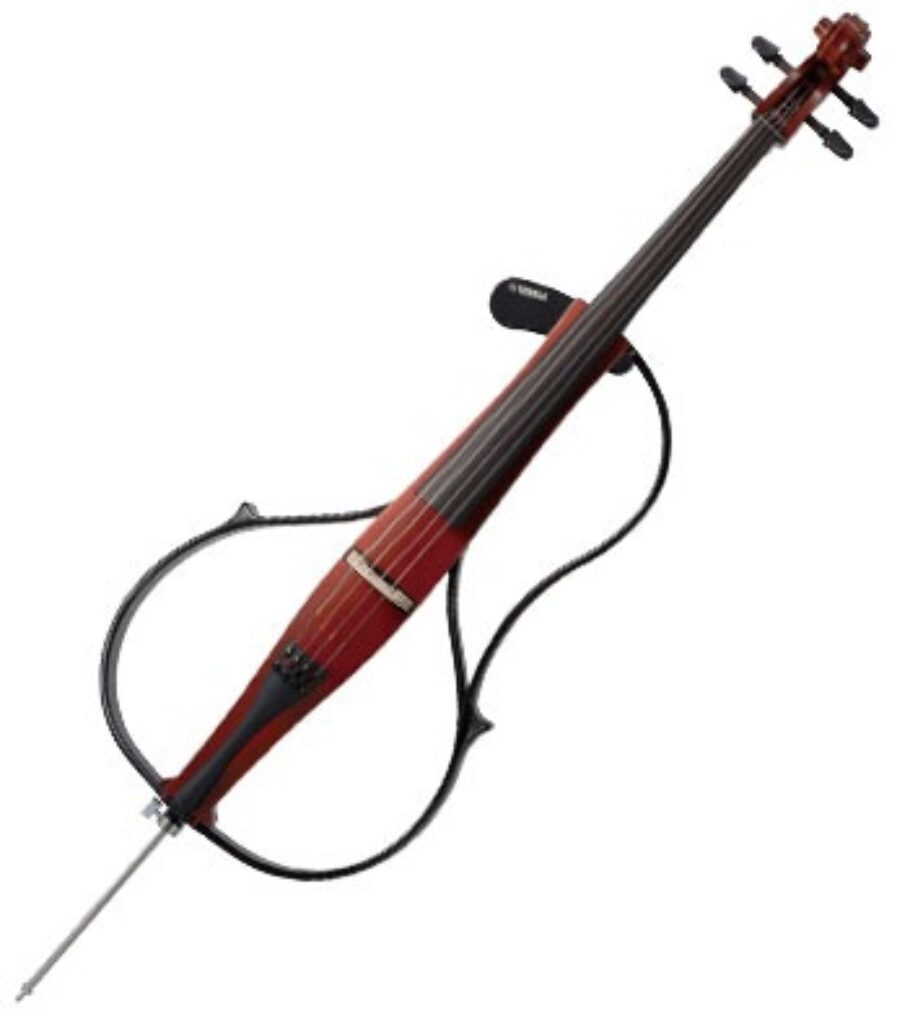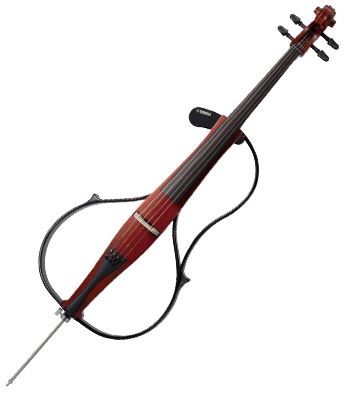 Quality piezo pickup for sound replication.
Unique resonating chamber
This Yamaha SVC-110SK Silent Cello features a chambered spruce body that solves many problems for cellists. While traveling, you can easily toss it over your shoulder, and the minimalist design virtually eliminates feedback issues that are common with acoustic cellos.
The Yamaha SVC-110 SK silent electric cello is a great option if you don't want to disturb your neighbors or family while practicing. Yamaha's SVC-110 is a great home instrument, but it's also a great concert instrument since the makers of world-class instruments developed it.
Anyone looking for a high-quality electric cello should check out the Yamaha SVC-110. There's no doubt the Yamaha electric cello is a great investment and lightweight enough to take everywhere.
THESE ARE
The Key Features:
The body is made of spruce wood, while the neck and bridge are made of maple wood
The fingerboard is made of first-grade ebony
Wittner™ Ultra tailpiece with built-in tuners
Piezo sensor for pick-up
There is an onboard preamp and a reverb that is of studio quality
Input/Output: one for Aux In, one for Headphones, one for Master out with 3 presets for the reverb
Two AA batteries are required for the electric pickup Aux in volume control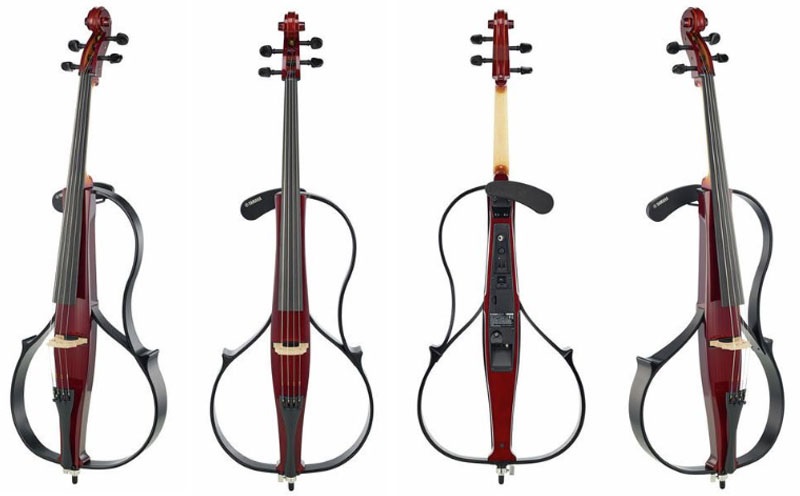 What Makes Yamaha SVC-110 so Special?
Yamaha redesigned the resonating chamber of the SVC-110 electric cello to give it a more realistic string tone. The SVC-110 replicates the sound of a traditional acoustic cello by giving you an entirely acoustic sound.
With its elegant curves and quality sound, this Yamaha electric cello is also stunning in its pure beauty. This instrument was designed by Yamaha with a lot of thought and effort.
Material That's High-Quality
Yamaha made the Yamaha SVC-110 with high-quality materials. The body, neck, tailpiece, and bridge make up the instrument. Each piece is handcrafted to perfection. Spruce wood makes up the body, and maple makes up the neck.
This WittnerTM Ultra tailpiece is made from new-age composite material and it's great. There's a maple bridge. You get the best cello sound with the Yamaha electric cello because it's made of hardwood. It even has durable first-grade ebony fingerboards and pegs.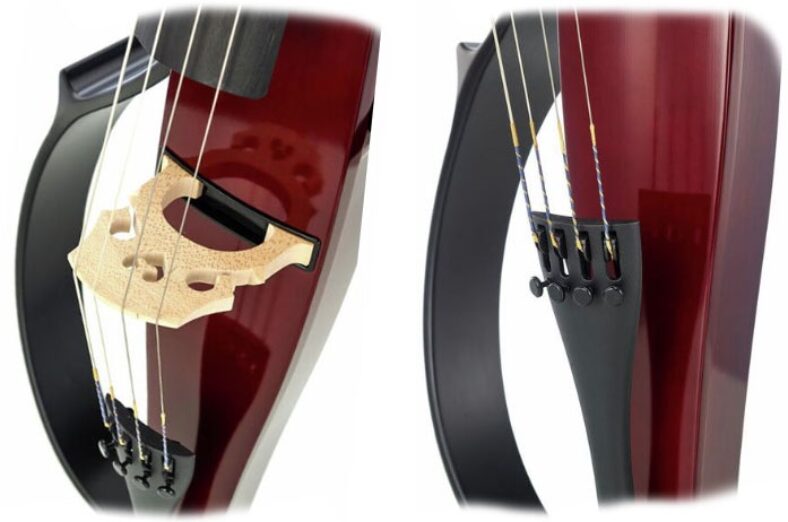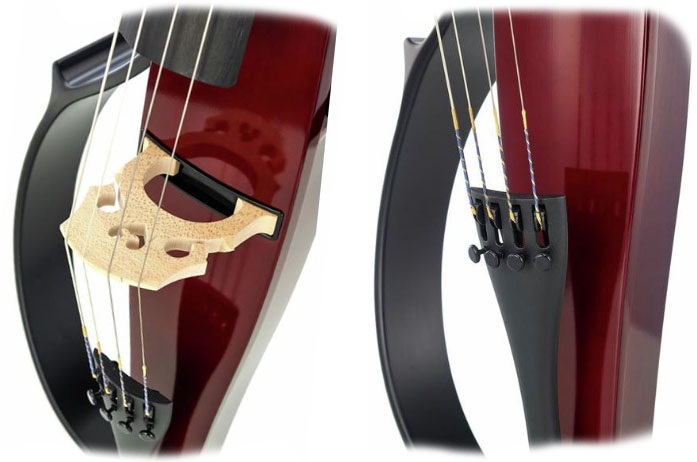 What's Included in the Purchase?
When you buy this Yamaha electric cello, it comes with a soft high-quality case, headphones, an auxiliary cable, chest support, and two AA batteries. With the built-in reverb on this silent cello, you hear yourself playing through the headphones.
There are three onboard reverb presets for simulating practice rooms, recital halls, and cathedrals. But you can also listen to it dry without headphones. It comes with D'AddarioTM Helicore strings, but you can upgrade them. Find out what strings work best for your cello in our best cello strings guide.
There's only a 4/4 size of the instrument. Through a Piezo sensor, vibrations are picked up while playing. There's volume control, auxiliary-in volume control, and a reverb switch on the cello. There's an in/out jack for your headphones, and you can power it with 2 AA batteries or an AC adapter.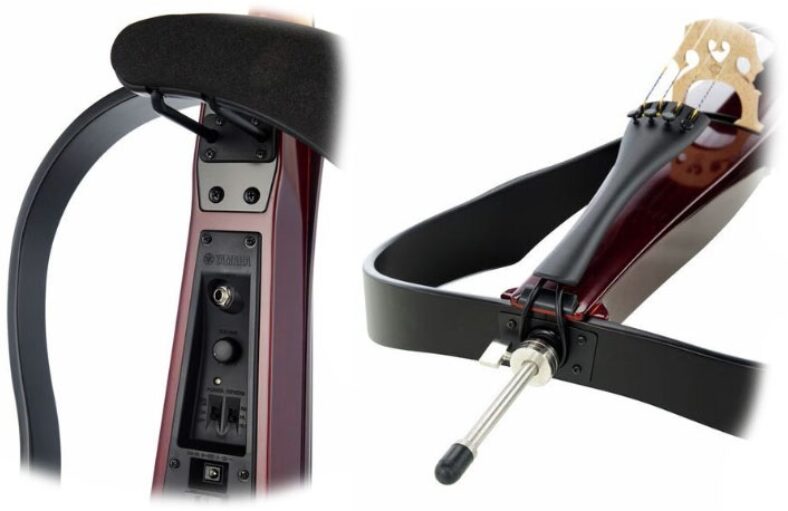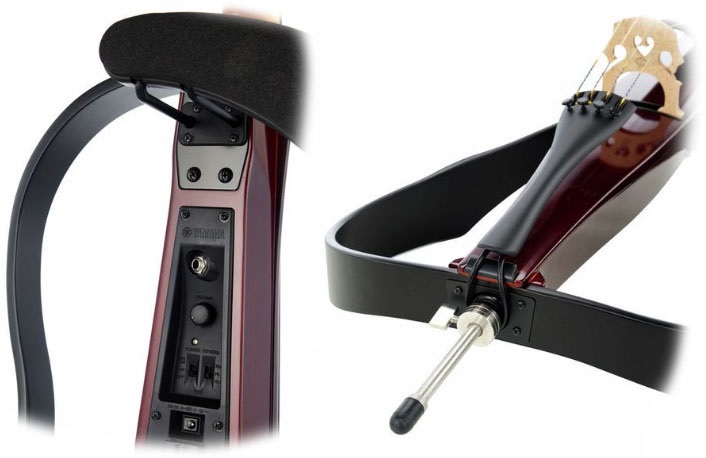 Electric Cello Playing
Yamaha electric cellos can feel uncomfortable compared to traditional cellos since you have to rest them on your chest instead of on your knees. At first, the electric cello might sound unrealistic if you're used to acoustic cellos.
Cellos like this are great for non-classical studio work since they don't need to be mic up. Additionally, you can hook up your MP3 player or CD player. It even works for spatial acoustic compositions with Dolby Digital 5.1 surround sound.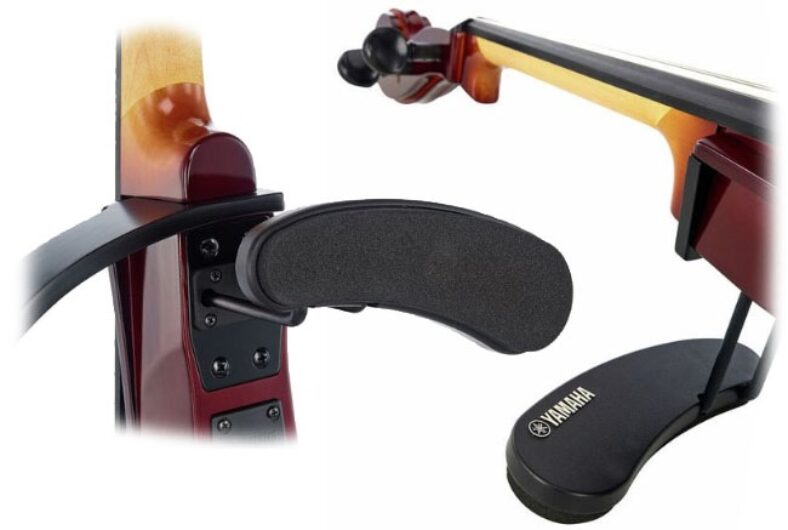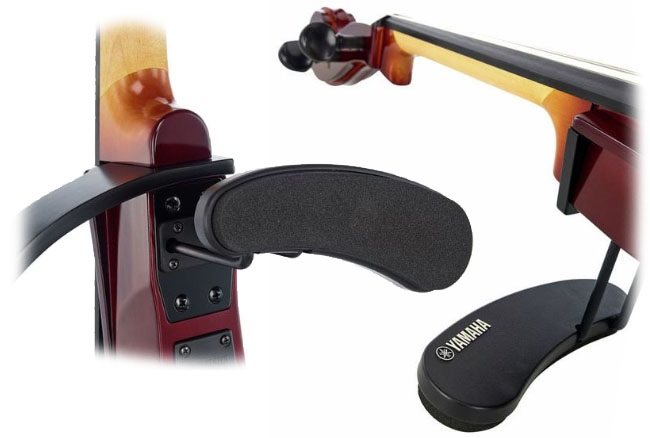 A Bow and a Tuner
The Yamaha SVC-110 comes with everything you need, but it doesn't come with a bow, so you'll have to buy one. You don't need to buy a new cello bow if you already have one.
Additionally, it is surprising to find that there is no tuner included.
Yamaha SVC-110 Silent Electric Cello
Anyone looking for a high-quality electric cello should check out the Yamaha SVC-110. There's no doubt the Yamaha electric cello is a great investment!
Pros
Has an amazing acoustic sound
The shape is classic and functional
Easy to carry around with the soft case
Cons
Cant still hear some sounds even when used in silent
Final Thoughts
Some of the best electric cello online reviews have been written about the Yamaha SVC-110 SK. The model is ideal if you want a cello that allows you to practice whenever and wherever you want since it is versatile and will grow with you.
The high-quality materials and construction make this an excellent addition to your practice room, despite the fact that it is not the cheapest electric cello on the market.
Here is a list of more articles about violins that you might be interested in: