Warwick RockBass Corvette Basic 4-string Bass Guitar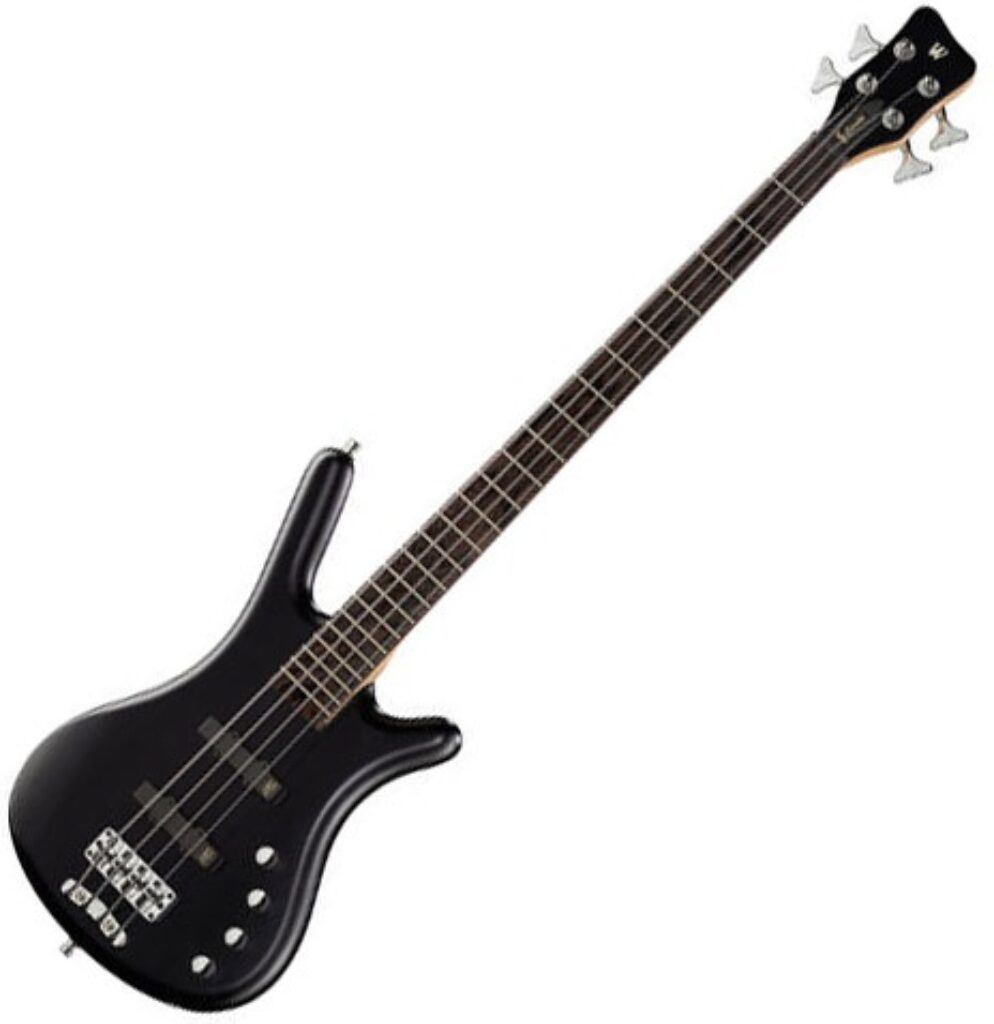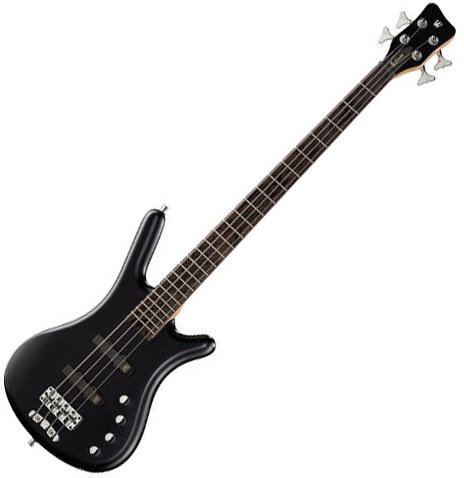 24 Extra high nickel silver jumbo frets
Bolt-on 3-piece laminated maple neck with Ekanga veneer strips
A beautiful bass guitar, the Warwick RockBass Corvette Basic Bass Guitar delivers plenty of that characteristic Warwick growl. As an innovation introduced by Warwick in 2007, the Just-A-Nut III allows players to customize their bass to fit their needs. The RockBass Corvette Bass is crafted in the same way as all Warwick basses with a premium tonewood throughout an alder body, a maple neck with Ekanga veneer, and a Wenge fingerboard.
A new line of Rock Bass bass guitars from Warwick was launched in 2009 with a newly designed, and updated feature set that is on par with its German counterparts. All Warwick Rock Bass instruments now come with the Warwick 2 Piece Bridge, which provides optimum tone and intonation, with each string being able to be adjusted for optimal tone and intonation in just a couple of seconds.
There is no denying the fact that the Warwick Just-A-Nut III is a unique innovation that was introduced in 2007 and has become the standard nut used by all series of Warwick and Rock Bass instruments.
THESE ARE
The Key Features:
An alder tone gives this bass a balanced, bright sound.
The maple neck and wenge fingerboard offer a smooth fretting surface.
Comfortable "C"-shaped neck and 20-inch radius fingerboard.
MEC Active J-style pickups have power and growl.
With its two-piece Warwick bridge, you can feel the vibration of the strings in your body.
It's easy to access the electronics or change the battery with the quick access compartment on the back panel.
The tone can be adjusted with the balance, bass, treble, and volume knobs.
With a comfortable and well-loved body shape, Gigs is like a dream with a tone to match.


What Makes Warwick RockBass Corvette so Special?
Take your thumping, heart-pumping bass career to a new level by picking up the Warwick RockBass Corvette Basic Bass Guitar. As a result of Warwick's years of experience crafting high-quality, tour-tested, growling basses, the Corvette Basic brings these same qualities to the RockBass family line. With its MEC Active J-style pickups perched at the neck and bridge, this alder-bodied monster boasts some killer tone. Thanks to balance, bass, and treble knobs, the RockBass Corvette Basic can really shape your tone.
What is the Warwick RockBass secret?
There's a line of stellar basses from Warwick's RockBass line that'll fit a wide range of budgets with incredible playability. Corvette Basic is at the top of RockBass' Corvette line, with a ton of features and all the power to knock you out. This is achieved with an alder body's solid tonal base that delivers tight brightness and a resonant field for pickups to work their magic on. The alder body is also equipped with a 2-piece Warwick bridge that captures and grounds string vibrations while providing detailed adjustability.
Additionally, wenge fingerboards capped with silky maple necks facilitate smooth runs and help keep the guitar dry and fresh gig after gig. 5- and 6-string Corvette Basic players especially love this tonewood combination. Plus, the "C"-shaped neck and 20-inch radius fingerboard feels great in your hands for long practice sessions and gigs.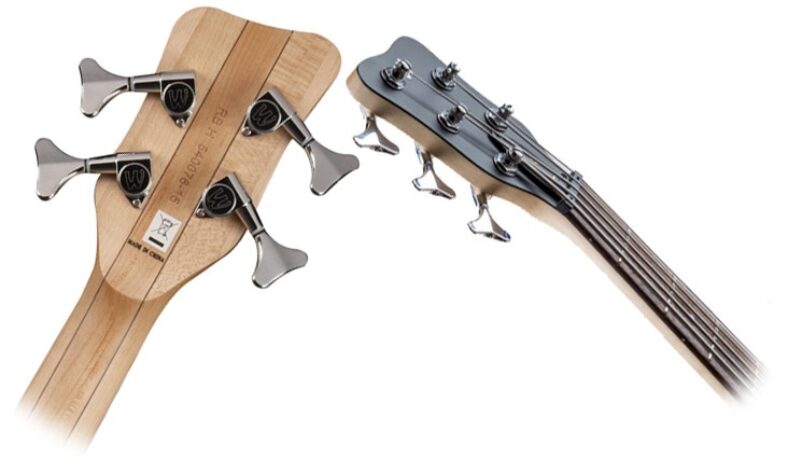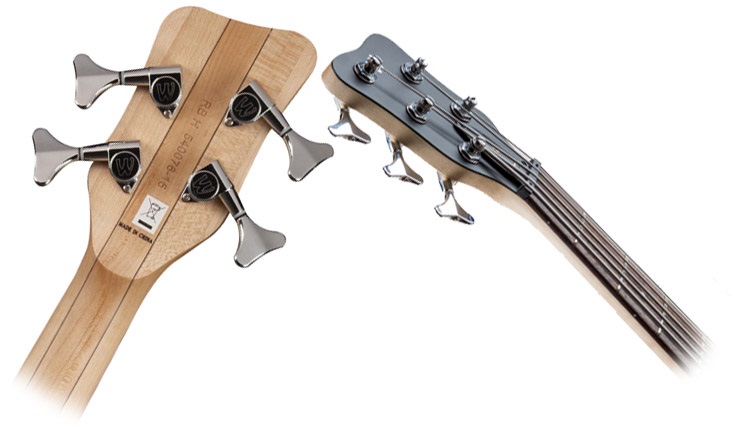 Pickups That Deliver Goods
It doesn't matter what style you play, the RockBass Corvette Basic is going to strike a chord in your head with its balanced tone that will allow every note to shine through. There is no doubt the MEC Active J-style pickups offer a superb tone that blows other pickups out of the water. With the RockBass 2-way preamp as well as the balance, bass, and treble knobs, you will have the possibility of further experimenting with the Warwick tone.
Whether it is metal, funk, rock, or R&B, you name it, the Warwick RockBass Corvette Basic has a tone that is sure to fit your needs! Last but not least, this bass is unique to Warwick because it comes with a quick-access electronics compartment that, as you might assume, gives players quick and easy access to tone pots, wires, and batteries. That's so cool, isn't it?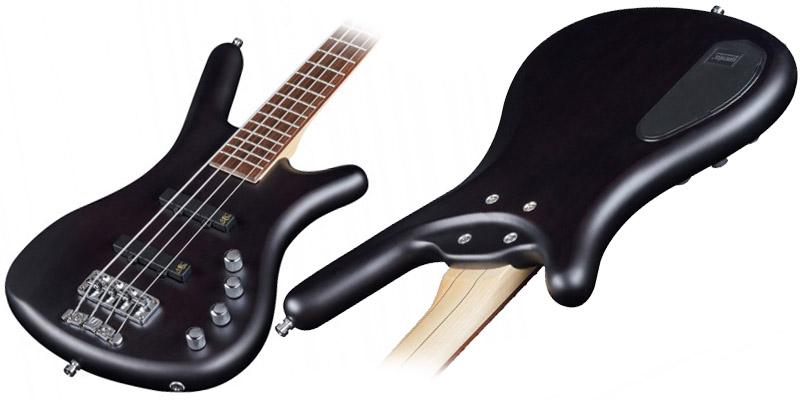 Since 1982, Warwick has Been Producing Quality Instruments
Since its establishment by Hans-Peter Wilfer in 1982, Warwick basses have become synonymous with high quality and expert craftsmanship, which has helped it become an industry standard. The dedication of Warwick to the needs of modern working musicians has received a lot of praise. They are constantly innovating and crafting new instruments in order to satisfy the needs of both professional and beginner bass players.
With a long history of crafting magnificent instruments, Wilfer's Warwicks have grabbed the attention of music lovers everywhere with their gripping growls and stunning looks. Furthermore, in 2012 the company was able to turn itself completely carbon-neutral, setting a new standard for the music industry worldwide with this new initiative!
Warwick RockBass Corvette Basic 4-string Bass Guitar
Strandberg guitars are immediately recognizable by their multi-scale fingerboard, which assigns each string a different scale length.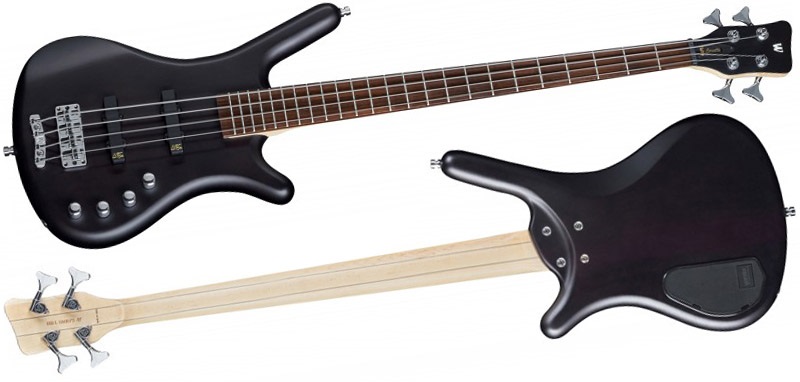 Body, Neck, and Fingerboard Care Tips
Tips for Body Care
Finishes: Colored Transparent Satin/Transparent Satin:
The Colored Transparent has a matte and transparent surface that is characterized by visible wood structure and accentuated graining. Satin Finish/Transparent Satin Finish. The surface is either colored (Colored Transparent Satin Finish) or left natural and sealed with a thin layer of clear satin matte lacquer (Transparent Satin Finish). There is no need to take special care of this sealed finish. When the surface becomes dirty, it should be wiped with a damp cloth or cleaned with a non-abrasive spray cleaner available in selected stores.
High Polish Finish:
With a high-polish lacquer, you get a high-polish finish. Under the finish, the wood is sealed completely; it's smooth as glass and there's no wood grain showing. The care required for Colored Transparent Satin Finish is limited to the visual aspects. It is recommended that you wipe the surface clean with a damp cloth or with a spray cleaner formulated for that purpose, or you can apply a polish that restores the full shine of the finish while removing small scratches and typical traces of play.
Tips for Neck Care:
Natural Transparent Satin Finish is applied to all Warwick RockBass necks. This type of finish requires the same type of care as colored satin/natural transparent satin finishes.
Fingerboard Care Tips:
A Warwick RockBass instrument's fingerboard is not lacquered, so it requires maintenance once in a while so that it does not become dull or rough.
If you wish to clean and protect your fingerboard, you should use products specially designed for this purpose and that are available at select retail outlets or specialty stores. If you want the right result, read the product information from the manufacturer. You can also use Warwick Beeswax to maintain your fingerboard.
Here is a list of more articles about bass guitars that you might be interested in: