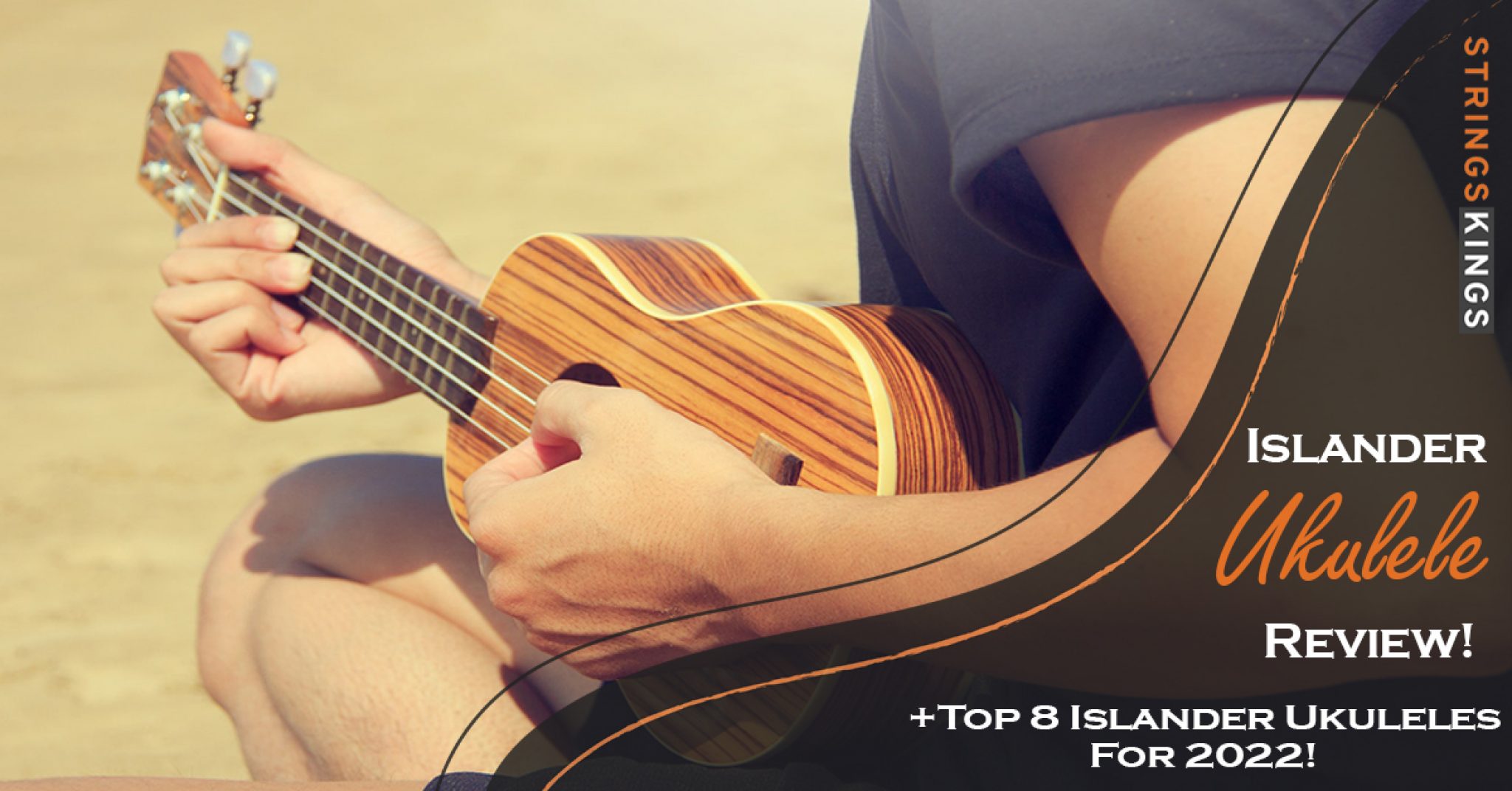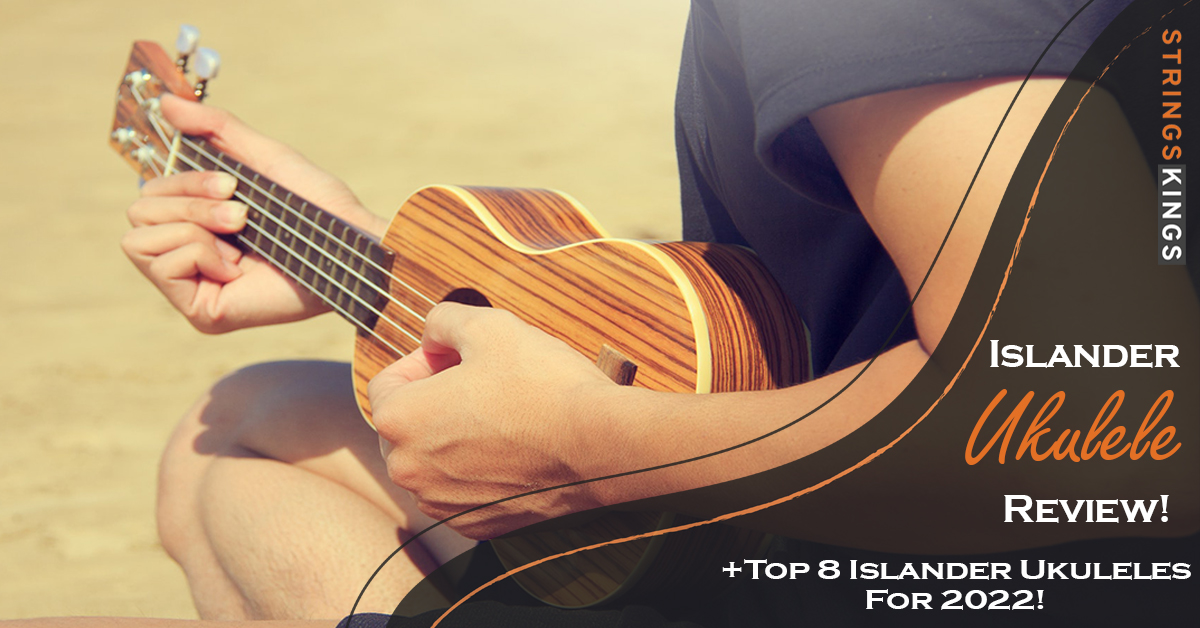 Check Our Islander Ukuleles Review and Best 8 Ukes You Can Buy In 2022!
Introduction
Islander by Kanile'a Brand History
Kanile'a 'Ukes is the sister company of Islander 'Ukulele and focuses on a standard to professional grade musical instruments.
​Islander 'Ukuleles are the cheaper and more affordable import line of Kanile'a 'Ukuleles. Every Islander's Uke model is precisely measured, fitted, and constructed to the specs of a Kanile'a.
So you might be ensured to receive decades of R&D from Joseph Souza himself for a price we know you can love.
Kanile'a is considered a high-end, high-price, Hawaiian-made ukes manufacturer. They've launched the cheaper, solid, and laminated Islander ukuleles.
With every Islander sold, Kanilea will plant a Koa tree (Reforest Hawaii initiative) to help save and protect this amazing and wonderful species of wood for generations that are coming.
If you are looking to buy a new uke or you want to get more information about some of the Islander models, we made a short review and a list of Islander's best available picks that you can buy in 2022!
Islander by Kanile'a SAS-4 Soprano Acacia
As we said at the beginning of the review, the Islander 'Ukulele creates affordable, high-quality Hawaiian ukuleles with great playability and sound quality primarily based on the more advanced Kanile'a 'Ukulele design.
The SAS-4 Soprano Uke model features all solid Asian acacia top, back, and sides. Like koa, acacia has a really nice balanced tonal response, accented towards the brighter side. For that authentic Hawaiian sound on a budget, it must be acacia!
One of the attractive things about this model is the slightly wider than regular fretboard, which at 1.5 inches or 38mm at the nut (made for big hands) makes getting your fingers into the suitable shapes an absolute doddle. Mix that width with a really slinky neck profile and you have an easy-to-play instrument.
SAS-4 Soprano Acacia neck is made of Okoume and has a Walnut fretboard and bridge and comes with fabric added Aquila strings easier and more quality play.
Features
Islander by Kanile'a SAT-4 Tenor Ukulele
The SAT-4 Tenor Ukulele is Islander's traditional tenor and intermediate level uke model with a solid acacia body.
Made to the same exacting requirements as the costly Hawaiian koa models, these ukuleles have a unique charm all of their own.
The solid acacia on this tenor uke is a wondrous thing. It produces a really beautiful balanced sound, with very pretty harmonics and good sustain.
After a couple of days using this model tend to open up significantly, deepening in tone and filling more of the room with a sound each time it's played.
Additionally, Islanders SAT-4 Tenor neck is made of Okoume, it has a Walnut bridge and fingerboard and NuBone nut.
Features
Islander by Kanile'a MOC-4 Concert Mango
With this beautiful laminate mango concert ukulele, Kanile'a has established itself as the top dog within the mango range.
MOC-4 Mango uke sounds and looks nice and has a reasonably unique 38mm nut width. This uke also has a shallow neck profile.
As we mentioned, already one of the most environmentally aware companies, Kanile'a makes investments of time and money in their Reforest Hawaii initiative.
Now they're delivering in sustainable mango wood too. Mango is in good supply and has the additional advantage of being easy to work with. It is also kind to the eye and provides good sound.
MOC-4 of course has a Mango body, Walnut bridge, and fingerboard, Okume neck, and it comes with strings by Aquila.
Features
Islander by Kanile'a AS-4 Soprano
Kanile'a Islander MS-4 'Alohi' Mahogany Soprano Ukulele is one of the very first entry-level-centered choices from a high-end Hawaiian brand, and the quality really shows.
A future classic starter uke in every sense, with extremely stable Grover tuning machines, simple playability, and an effortless feel. The sound is warm and melodious, containing a sweetness that can most certainly inspire confidence in the beginner ukulele player.
Presented in a super sleek satin finish, the MS-4 Ukulele design is attractively complemented with stylish traditional oval-shaped tuning buttons and Kanile'a's signature contoured walnut bridge with strong ABS black bridge pins.
To accommodate a range of the latest playing styles, and for enhanced comfort across the fretboard, ukes from these series have a wider than normal fretboard.
It is making trickier chord shapes a lot easier to play, a feature that may benefit both skilled and beginner players in finding their approach to the instrument.
Moreover, wider string spacing at the bridge is good for developing good fingerstyle playing, allowing for more relaxed fingerpicking and melody playing.
For learners searching for a reasonably priced, high-quality mahogany instrument with an amazing sound, the MS-4 'Alohi' Laminate Soprano Ukulele comes highly recommended!
Features
Islander by Kanile'a MAC-4 Concert Maple
Islander by Kanile'a continues to offer high-quality ukuleles at an affordable price.
You should look at this Flamed maple Concert with stunning varying color, and figuring, in a conventional style with a frosted finish.
These ukuleles include a Walnut fingerboard and pin bridge. This ukulele gives a very bright but balanced traditional Hawaiian tone that is synonymous with this excellent instrument.
The flamed maple is a really great wood to look at and listen to. The beautiful black lines in the wood are why it is known as spalted.
Maple is a beautiful tonewood that's recognized for its crisp and responsive tones and lush overtones.
These Flamed Maples are a part of the ANO'E line and pack a huge sound at an affordable price.
Features
Islander by Kanile'a MAT-4 Tenor Maple
It is a tenor scale laminate, overseen by the Hawaiian uke masters and part of a line we have looked at before, that has always impressed us.
The flamed maple body is completed with a natural satin color. It is truly harder and extra protective than that though.
The neck is made of mahogany, also finished in satin from three pieces with well-hidden joints.
Beyond the NuBone nut is the final nod to Kanile'a because it uses the same headstock shape which you will recognize. It is faced in more dark wood and the Islander brand logo looks like a screen print under the satin.
The tuners are generic open gears with small black buttons, however, they are decent enough quality and this tenor model comes with Aquila strings (like almost all ukuleles from this brand and series).
Features
Islander by Kanile'a MS 4 HNS Soprano
The MS-4 soprano is a part of the entry-level range, it lowers the price additionally because it is made of all laminate woods and forms part of a series that also includes a tenor and a concert.
Like all Islander ukuleles, the unique design and idea come from Kanile'a themselves so you can see various design features that hark back to those looking for Hawaiian instruments.
So it's a typical double bout soprano body made out of laminate mahogany sheets. It uses two sheets for the top and flat back and a single piece for the sides.
It has a neck made of Mahogany that joins on the 12th fret and is then extended to give you frets up to 17, a Walnut fretboard, chrome-plated open tuners and it comes equipped with Aquila strings.
Like many ukuleles from these series, the build quality, finish, and sound are great plus this instrument is very light, properly balanced, and feels good to hold.
With his surprising tone, this ukulele brings good value, and as you already know you are always in safe hands with Islander ukuleles
Features
Islander by Kanile'a SMC-4 Concert Spruce
The SMC-4 Concert Ukulele is Islander's traditional concert ukulele with a spruce top. With his mini-guitar look, this ukulele will definitely interest you and it is one of the best ukuleles available, and for sale at the moment.
It has a spruce body with Mahogany back and sides, a Walnut bridge and fingerboard, Okoume neck, and cream body binding.
SMC-4 Concert comes in Natural matt color, with open machine heads, and with strings by Aquila.
Features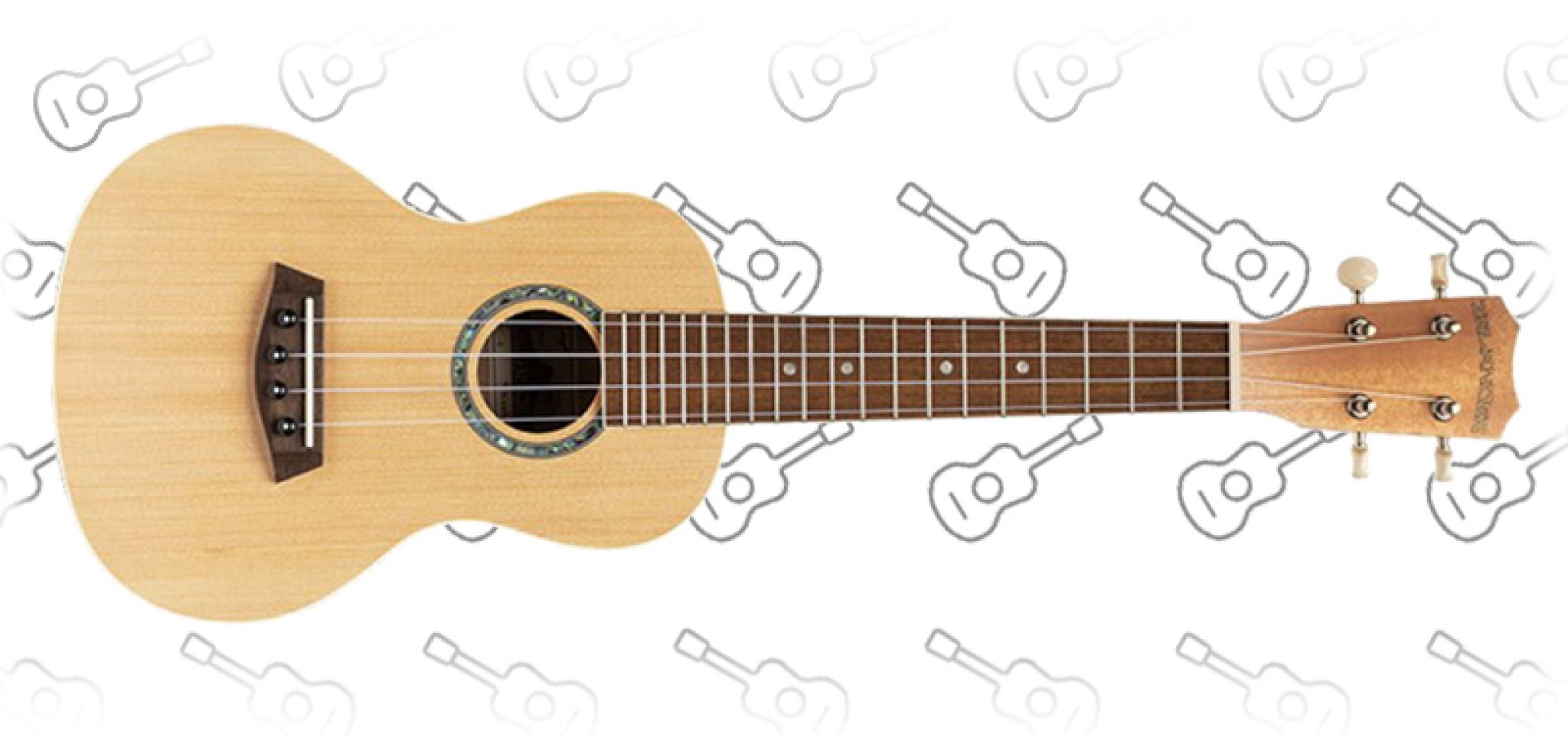 Conclusion
Developed by the world-renowned high-end ukulele brand, Kanile'a, the Islander range showcases a series of more inexpensive, Hawaiian-designed instruments.
An exceptional achievement by this brand, Kanile'a have given their magic touch to the Islander range, retaining a lot of their signature design features to create accurately measured and extremely desirable ukuleles.
Available in a selection of the traditional ukulele tonewoods, Islander ukuleles are a real pleasure to play, with a sound quality that benefits from the more advanced Kanile'a designs and adds advantage against other brands in the same range.
If you are looking for additional ideas and other brands, feel free to check our Baton Rouge ukulele review.
Happy Strumming!