Ibanez URGT100 – A Budget-Friendly Classic!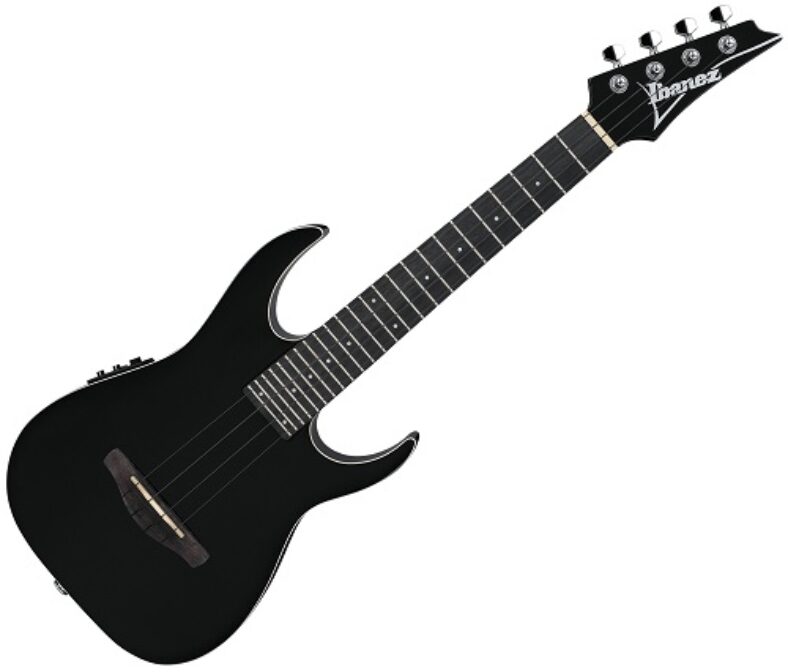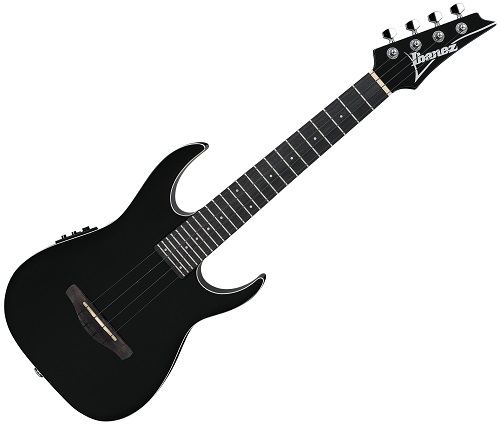 Ibanez AEQ-2UT preamp w/Onboard tuner
Neck Type: C shape
Body Top material(For Acoustic/Hollow): Spruce
Ibanez URGT100 is one of the most distinctive, rocking ukuleles I have ever seen. The RG shape lends the instrument an acoustic feel, and it has a great tone. Designed with a Nyatoh neck and Purpleheart fretboard, this instrument provides a balanced mid-to-low range of tones and its Spruce top provides superior tonal clarity under fingerpicking or playing softly.
With the Okoume back and sides, it brings its own warm woody tone to soft playing as well as punchy high mids to strumming settings-all complemented by the Ibanez Undersaddle Pickup which accurately reproduces every acoustic nuance, as well as relaying it to the powerful onboard AEQ2UT Preamp.
A ukulele with nylon strings such as the Ibanez URGT100 is a sweet-toned, nylon-stringed ukulele that originated in Hawaii in the 19th century. During the early 20th century, it became very popular in the United States and from there, it spread throughout the rest of the world.
Ibanez is proud to offer a wide range of models, including those that feature electronic components. You can choose from a wide range of sizes, from soprano to concert ukuleles, to bring the rich, textured sounds of the instrument right to your fingertips.
THESE ARE
The Key Features:
A ukulele version of one of Ibanez's most recognizable and distinctive electric guitars.
You'll also get an amazing amplified tone thanks to the onboard Ibanez AEQ-2UT electronics.
Access to upper frets is made easier with a double cutaway body.
The top is spruce with an Okoume body for a light, bright tone.
Playable and smooth Okoume neck with purpleheart fingerboard.
A built-in tuner makes tuning quick and easy.
You'll stay in tune with chrome die-cast tuners.

What Makes Ibanez URGT100 so Special?
You'll love the sweet, textured sounds you get from Ibanez's nylon-stringed URGT100 RG tenor ukulele. With a spruce top, an Okoume body, a C-shaped neck, and a Purpleheart fretboard for the rich tonal character, this tenor uke has it all. There are also Grover open-gear tuners, an Ibanez under-saddle pickup, and an AEQ2UT preamp with an onboard tuner. You'll also get a gig bag to keep it safe while you're on the go.
The RG Series Electric as a Ukulele!
Does it look like a small electric guitar? Does it look like a ukulele? You'll be shredding ukulele style in no time when you play the Ibanez URGT100 Electric Tenor Ukulele. A ukulele that takes inspiration from Ibanez's RG electric guitar series, the URGT100 features Ibanez's iconic body shape in ukulele size. This electric ukulele starts with a spruce top and Okoume back and sides, which provide plenty of tone and articulation. There's a tuner and EQ on the Ibanez AEQ2U for stellar intonation, amplified tone, and tone shaping.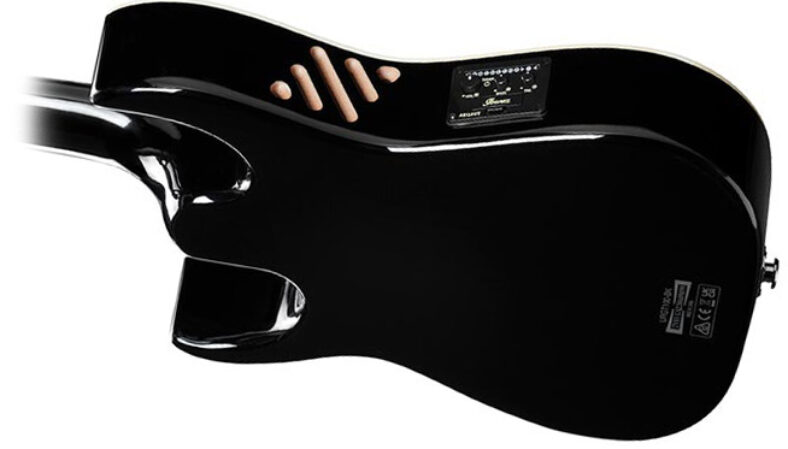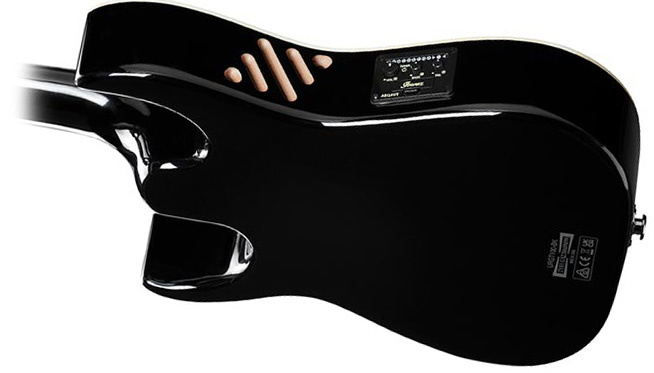 Excellent Playability
The URGT100's body shape has the same shape as the original RG series Ibanez guitars, so you won't have a problem getting to the upper frets. Therefore, you can jam out with interesting chords or shred some sick solos. This all-electric ukulele lets you experiment with new techniques – for example, try plugging it into your pedalboard. A tuner onboard makes tuning a breeze, so you can get back to what you love most: music!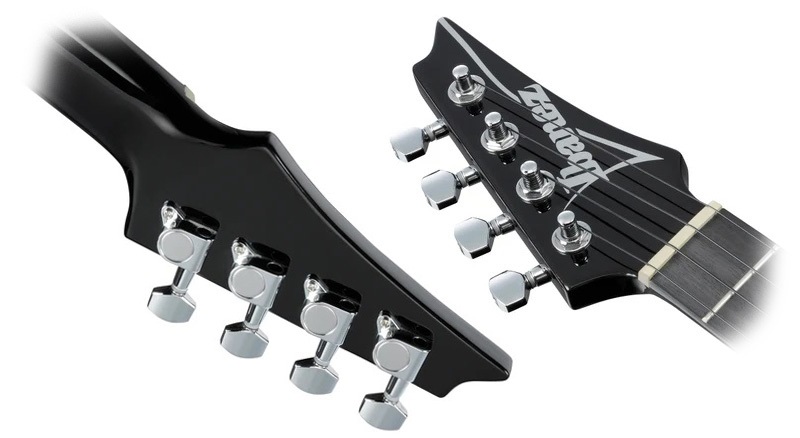 Ibanez URGT100 is a Budget-Friendly Classic That Delivers Big Results!
Find out if the Ibanez URGT100 is a great investment for you!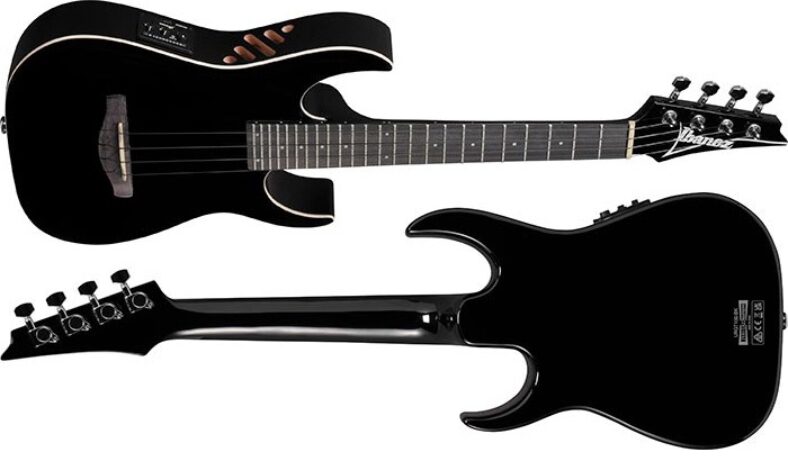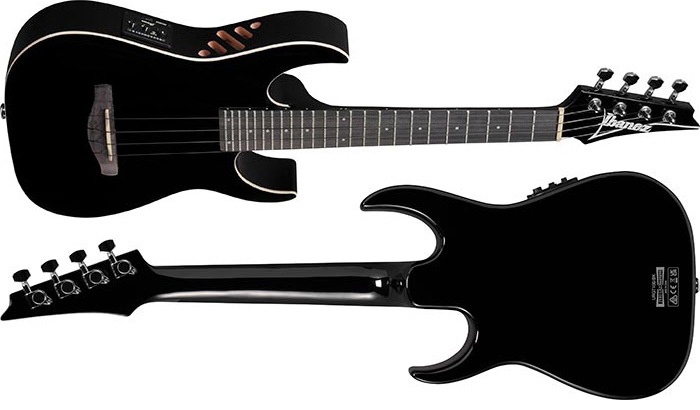 Final Thoughts
There is no doubt that the Ibanez URGT100 is one of the best electric ukuleles you can find for those who want an instrument with high-quality sound without breaking the bank. It's no wonder that ukulele enthusiasts have taken to the URGT100 due to its stylish design, versatile tone, and comfortable playability, which makes it a popular choice among ukulele enthusiasts everywhere.
As a result of its excellent performance and value, the ukulele makes a great choice for players of all levels, regardless of their musical skill level. Consider the Ibanez URGT100 if you're searching for a reliable electric ukulele.
Here is a list of more acoustic-electric ukulele articles that you might be interested in: