A Budget-Friendly Classic – Squier Affinity Telecaster!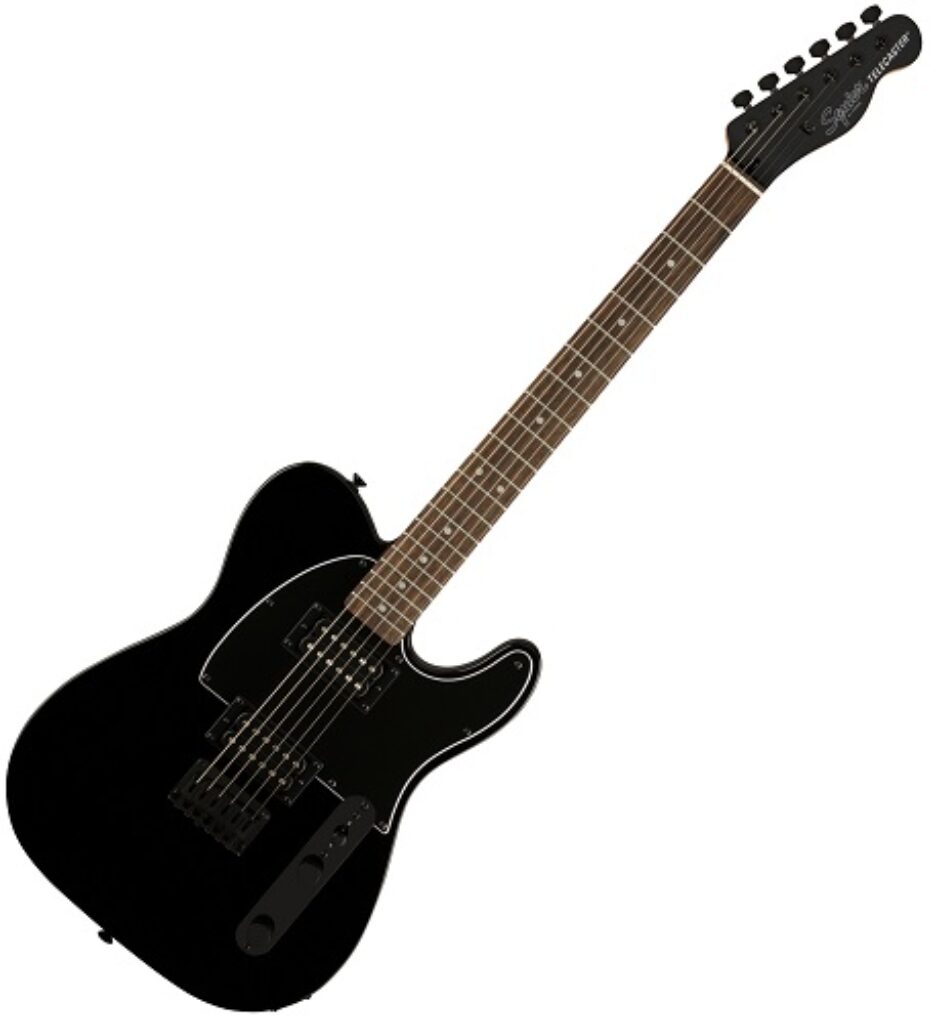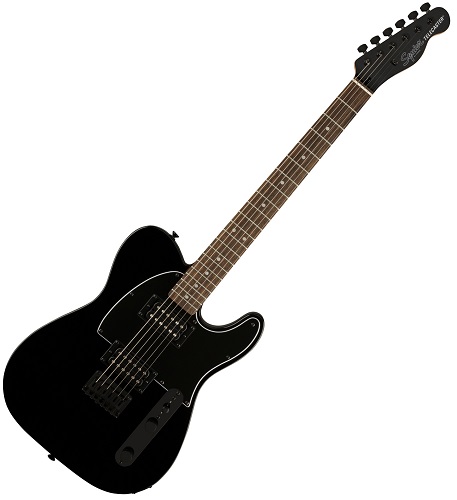 Scale: 648 mm (25.51″)
Fretboard radius: 241 mm (9.5″)
Nut width: 42 mm (1.650″)
There is no doubt that the Telecaster is one of the most iconic guitar models in history. It has been widely used in a variety of styles since 1951 when Leo Fender introduced the Telecaster. The Telecaster is most commonly associated with country and rock, but renowned jazz and pop players have also used it extensively.
There are many brands of electric guitars that feature Telecaster-type designs. They range from expensive boutique models for the discerning player to mass-produced cheap Telecasters.
The Squier Affinity Telecaster Series falls into that category. It's been decades since Squier made affordable versions of Fender guitars. In fact, Squier has been under the Fender umbrella for decades.
You can get this guitar for less than three hundred bucks, which is a good deal for any guitar. Now let's take a look.
THESE ARE
The Key Features:
It offers a classic Telecaster sound, looks, and feel at an incredibly affordable price.
The solid "C"-shape maple neck provides excellent playability and comfort.
It features two single-coil pickups that produce a bright, full, and bold Tele tone.
There are 21 medium jumbo frets to enhance your playing experience.
A master volume knob and a master tone knob allow you to adjust the sound to your liking.

What Makes Squier Affinity Telecaster so Special?
This Squier Affinity Telecaster is perfect for beginners who love Telecasters. With this guitar, you get a Telecaster look and sound. A high-end instrument may have its perks, but for beginners who are unfamiliar with the instrument, it may be difficult to invest that much money.
You should consider the Squire Affinity Telecaster Series if you are concerned about affordability and you enjoy Telecasters. By being stylish, playable, and versatile, the Squier Affinity Tele is an excellent entry-level instrument. There are a few flaws, but they're minor and easily fixable.
Squier's Classic Telecaster Sound and Features
Squier's Affinity Telecaster Series gives you an authentic Tele tone, feel, and stage-ready presentation at an excellent price. Playable on stage, in the studio, or in the garage, this Tele offers endless hours of comfort and playability as you explore your own style across genres.
This Tele is loaded with two ceramic single coils for a bright, full, and bold tone. Come hear, feel, and see why countless players over the years have fallen in love with the Squire Affinity Telecaster!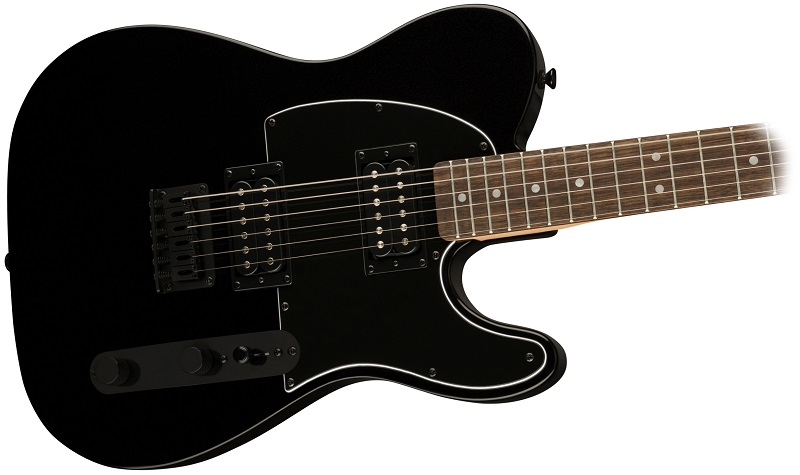 Designed for Fast, Comfortable Playing
Squier's Affinity Series Telecaster neck is crafted from solid maple and features a maple fingerboard for a powerful, robust tone and smooth playability. It has 21 medium jumbo frets for added comfort, so you can play for hours. On this beautifully designed, comfortable neck, you can bend, run, fingerpick, and flat-pick.
Dynamic Tone from Two Vintage-Style Single Coil Pickups
To deliver the crisp, full-bodied sound that is characteristic of the Telecaster, this electric guitar is equipped with two vintage-style single-coil Tele pickups that were designed to deliver the classic Telecaster sound. It is this pickup that delivers that classic, sing-along single-coil sound that keeps all the definition even when the volume is pushed to its maximum. In order to achieve the perfect sound, there is a master volume knob and a master tone knob.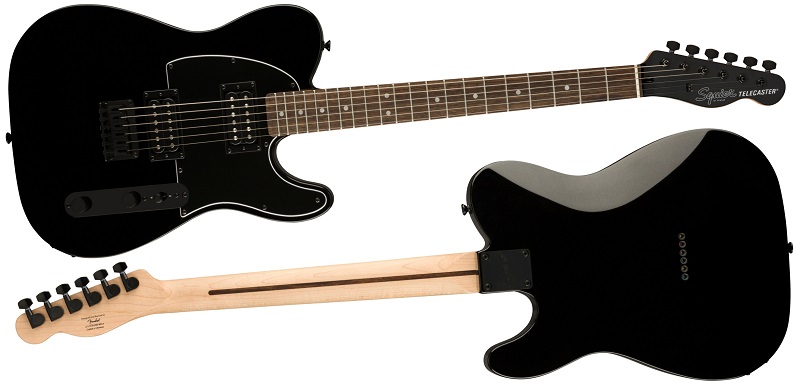 The Aesthetics of the Squier Affinity Telecaster
With a beautiful look and premium features, the Squier Affinity Telecaster guitar is a great value for the money. One of the things I appreciate most about this is the satin finish on the neckline, which not only feels nice but also looks elegant.
The guitar has a synthetic nut, which is quite nice compared to most cheap guitars that have plastic nuts. Considering that this is not a premium guitar, it is not reasonable to expect the neck and body to have immaculate finishes, but it is certainly a good value for the money.
Getting a bone nut is an excellent way to improve the playability of your instrument. Squier Affinity Tele has one of the most epicurean finishes available on a budget instrument.
What's even better is that the Squier Affinity Telecaster is also available in a left-handed model, which is extremely useful for left-handed players. Due to the fact that there are few manufacturers out there that consider the fact that some guitarists only play left-handed, there are many guitarists who miss out on budget instruments.
Squier Affinity Telecaster – A Classic at an Affordable Price
Squier's Affinity Telecaster offers classic Telecaster sound without breaking the bank. Suitable for players on a budget.
Final Thoughts
As a beginner or someone looking for a more affordable axe to play, the Squier Affinity Telecaster is a great choice. As a budget guitar, it looks beautiful, has reliable hardware (including the tuners), and has a surprisingly good tone considering the low price tag, although the stock pickups are admittedly thin and hummy.
In terms of its feel in the hands, the Squier Tele is one of the most appealing features. As a backup or beginner guitar, the Squier Classic Vibe is more than satisfactory and you will likely need to modify it before taking it on stage.
Generally speaking, the construction of the body and neck is excellent, however, the number one flaw on the guitar is the pickups, which can be easily replaced. Squier, you have done an excellent job with this one! Good work, please keep it up.
Here is a list of more articles about guitars that you might be interested in: