Best Cello Strings Available On The Market In 2023!
The best strings for Cello could make the distinction between an ordinary cello and one which sounds like a Stradivarius. To be honest, perhaps not that good, however, a solid set of strings from cello string brands can significantly upgrade the sound and tone of your cello.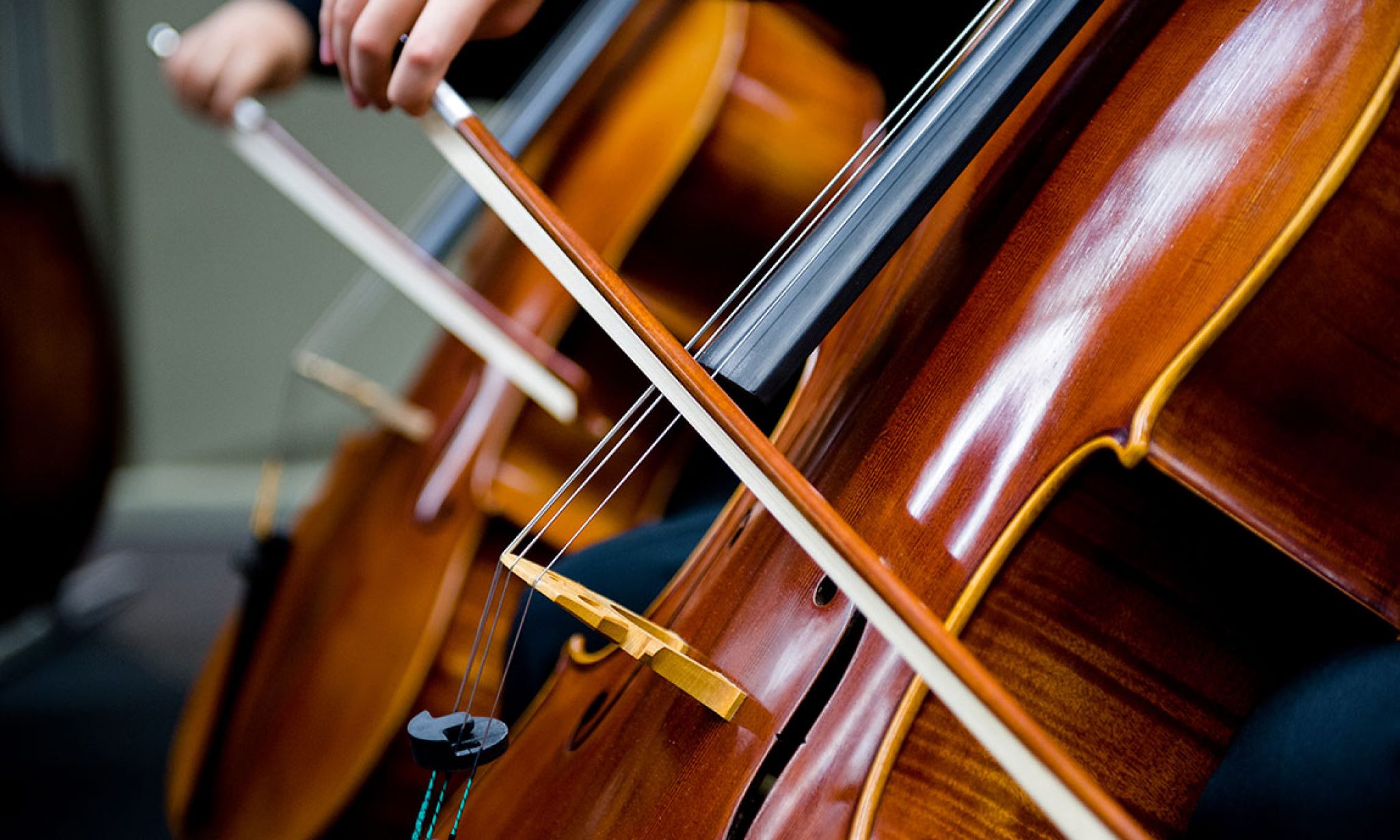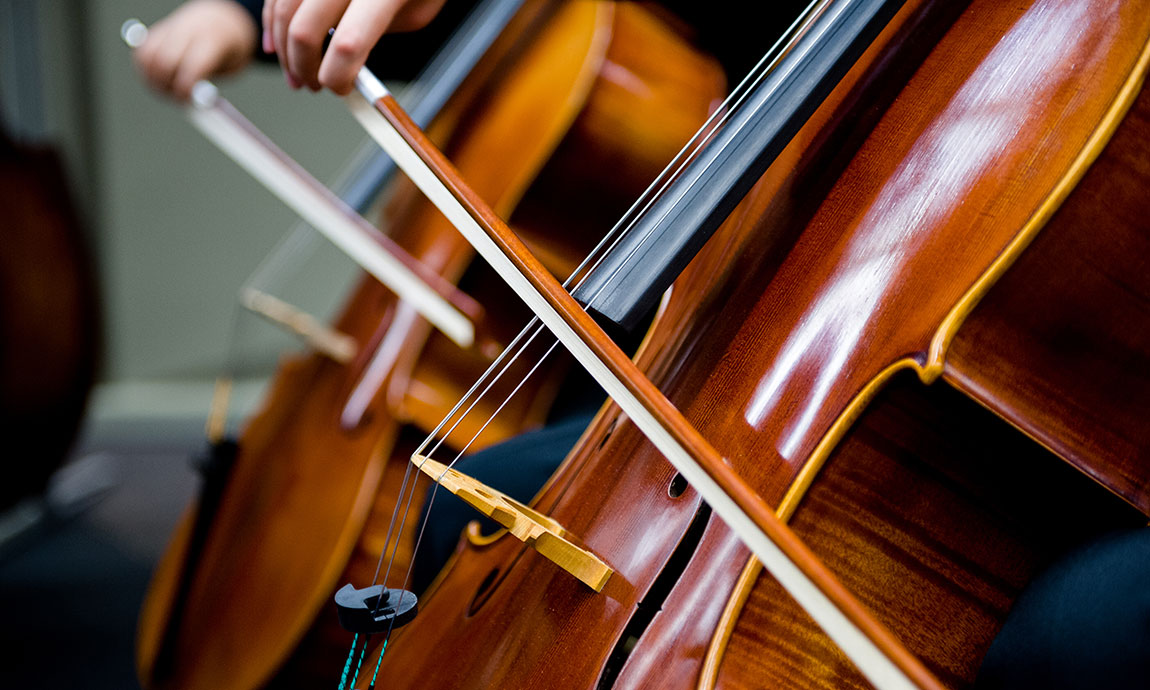 Changing strings on your cello is also probably the most common repair you have to do to your cello. That's why it's necessary to search out the best strings and cello string gauges possible.
We have updated rankings of the very best strings from this year since some of the strings have been changed.
Since strings sound different on totally different cellos, there isn't a single "best cello string" that will work for all cellos. We recommend trying several different cello strings to understand which strings make your cello sing.
You may additionally want to try getting a mixture of different brands of strings. Listed below are the top-rated strings by players, but you will have to search for the best strings for your instrument.
---
1. Pirastro Evah Pirazzi Gold 4/4 Cello String Set
The Evah Pirazzi cello steel core strings are one of the most loved strings for cello because they typically have a complex and warm tone mixed with wonderful projection and dynamic responsiveness.
This mixture is not usually seen amongst cello strings which is why we have rated the Evah Pirazzi's as our #1 recommendation in this list of the best cello strings available on the market.
Loved by amateurs and virtuosos alike, the Evah Pirazzi strings get our highest approval rating and they look like the right strings for many players. Watch out though: full sets of Evah Pirazzi strings usually sell for over $200.
Evah Pirazzi cello metal strings are available in three quality levels: Regular, Soloist, and Gold. For the intermediate cello players, we recommend getting the cost-effective Regular Evah Pirazzi cello strings.
The Soloist line is meant for players who usually perform solo and this string level gives brilliance for solo performances on stringed instruments. Lastly, the Gold Evah Pirazzi cello strings are meant for intermediate to advanced players with formed playing styles who need a good and sophisticated sound.
Features
4/4 Cello String Set – Medium (mittel) Gauge.
A String: High-Tensile Steel Core – Precision Chrome Steel Flat Wire Winding – Ball End.
D String: High-Tensile Steel Core – Precision Chrome Steel Flat Wire Winding – Ball End.
G String: Steel Rope Core – Tungsten Winding – Ball End.
C String: Steel Rope Core – Tungsten Winding – Ball End.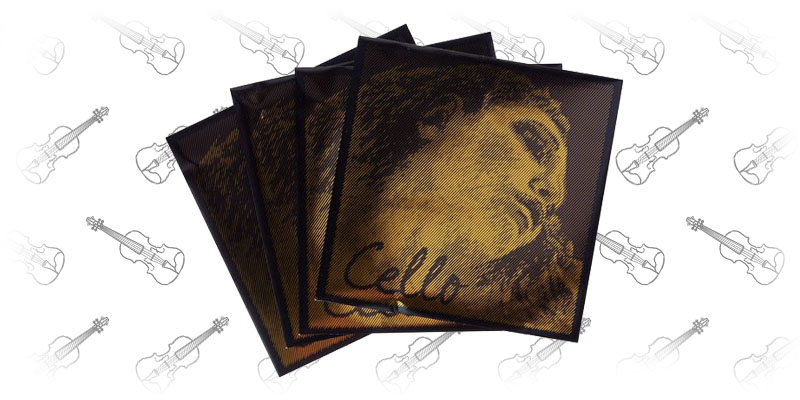 You Can Buy Pirastro Gold Cello String Set on the Links Below!
---
2. Dr. Thomastik Cello Strings
Dominants are one of the favorite strings amongst string players, especially violin and viola players. They're reasonably priced, have a nice sound, and are quite durable. Dominant strings are available in many gauges and sizes, so it's easy to find cello strings to suit your cello.
Dominants have been the first cello strings made with a synthetic perlon (nylon) core making them pioneers in the industry. Different nylon strings are constructed based on the standard that Thomastik-Infeld set.
Features
G Single string.
Tension: Medium.
For 4/4 cello.
Tungsten on spiral rope core.
S32 Medium.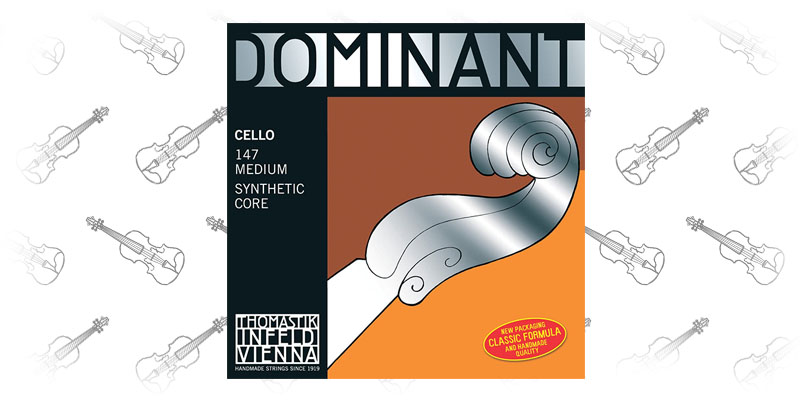 You Can Buy Dr. Thomastik Cello Strings on the Links Below!
---
3. Larsen Cello String A Soloist Strong
Larsen strings are a widespread product that is best for intermediate and advanced players because their complicated and powerful tones are capable of competing with those of the Pirazzi Gold cello strings, but they are more reasonably priced.
Larsen strings are an ideal choice for intermediate to expert players. As with Jargar cello strings, Larsens could be paired with any range of other different strings. A very popular combination includes pairing Larsen D and A-strings with Thomastik-Infeld Spirocore or Dominant C and G-strings.
Features
World famous LARSEN quality.
Larsen Strings.
Larsen Soloist.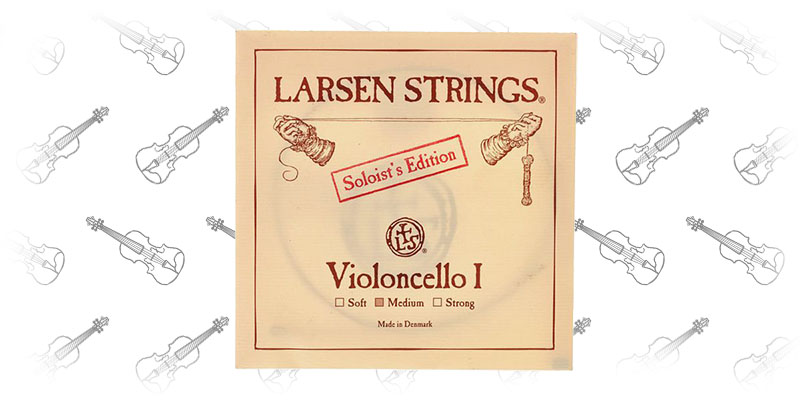 You Can Buy Larsen Cello String A on the Links Below!
---
4. Pirastro Passione Cello
Pirastro developed the Passione cello strings to cater to more advanced and expert players who wish to play with gut strings. The G and C strings are gut while the A and D strings are steel which produces big projection and tone on the lower range balanced with a clean transition to the higher range.
The downside of this particular string is shown in the lack of stability which happens with many different gut strings, but these Passione strings can mostly remedy this little problem because they are made of great quality.
Features
Passione.
Ball End.
Cello A String.
Medium.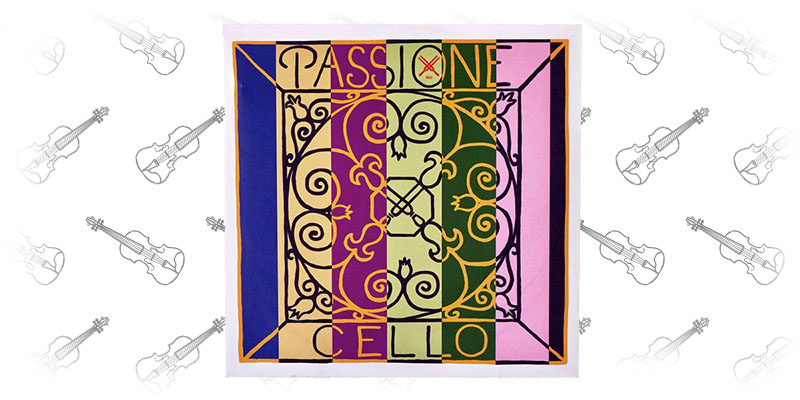 You Can Buy Pirastro Passione Cello on the Links Below!
---
5. Spirocore by Thomastik-Infeld
Another favorite by Thomastik-Infeld, Spirocores are very responsive sound, making them widespread amongst amateurs and professionals alike.
The strings assist pronounce the lower tones of the cello, so they make nice G and C strings. The single C-string pairs very nicely with different cello string sets.
Features
G Single string.
Tension: Medium.
For 4/4 cello.
Tungsten on spiral rope core.
S32 Medium.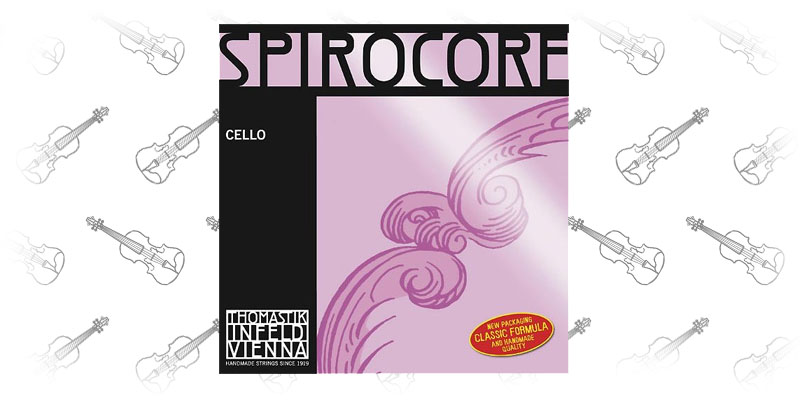 You Can Buy Spirocore by Thomastik-Infeld on the Links Below!
---
6. Pirastro Obligato 4/4 Cello String Set
The Obligato is brighter than the Evah Pirazzis which makes them a nice addition to the upper half of your cello. The D, G, and C strings include the identical synthetic core as the Pirazzis however are extra affordable so they are an ideal alternative.
The A-string has a chrome steel core. The downside is that Obligatos can sometimes break sooner than different cello strings on this list, so you'll need to switch them more frequently. These are medium-gauge strings.
Features
4/4 cello.
Set ball end.
Medium Gauge.
Full Set includes All Ball-End Steel winding/Chromesteel core A, Chromesteel winding/Synthetic core D, Tungsten winding/Synthetic core G, Tungsten winding/Synthetic core C.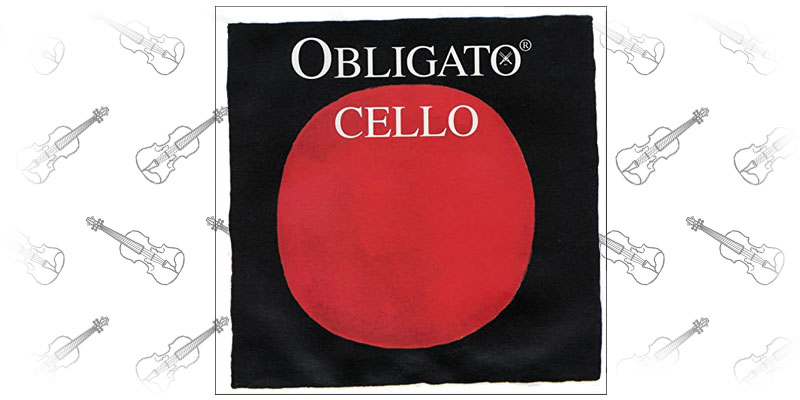 You Can Buy Pirastro Obligato Cello String Set on the Links Below!
---
7. Jargar Cello SET CLASSIC Coated Steel Strings
Jargar strings have turned out to be the most interchangeable cello strings and are sometimes used in cello string combos. In reality, Yo-Yo Ma makes use of the Jargar A and D mixed with a Spirocore silver G and C on his Montagnana cello.
They are the right strings for many players and have a solid steel core which makes them brilliant and responsive with richer sound. The G and C strings provide a warm depth because of their silver windings. Jargards are available in multiple gauges.
Features
4/4 cello, full set.
Medium Gauge.
Set Includes all ball end Chrome steel/steel a, Chrome steel/steel D, Chrome steel/steel G and Chrome steel/steel C strings.
All 4 strings have a Chrome steel winding with solid steel core and are ball end.
Made in Denmark.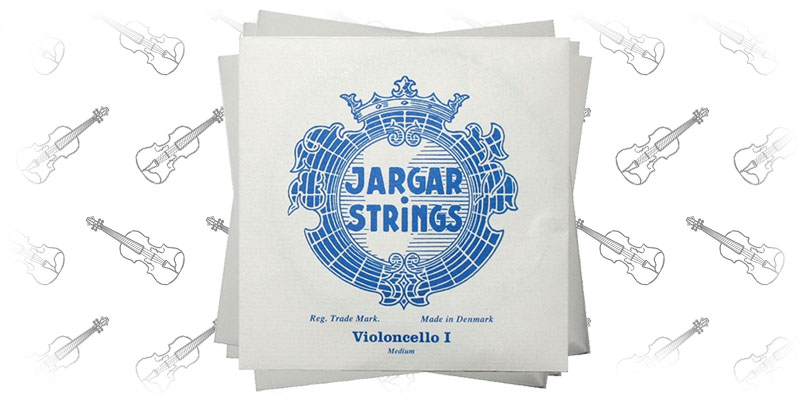 You Can Buy Jargar Cello Coated Steel Strings on the Links Below!
---
8. D'Addario H510 Helicore Cello String Set
Helicore makes nice cello strings for newcomers. They are both inexpensive and sound good, a rare mixture for strings. Over a previous couple of years, they have been gaining popularity in pop music.
They perform better than Preludes, so is an ideal choice in case you can afford them. Helicore strings are only available in medium gauge.
Features
Designed for optimum playability, D'Addario's Helicore cello strings are one of the most versatile stranded-steel core strings available.
Helicore strings suit many playing styles, levels and instruments.
Helicore strings are crafted with a multi-stranded steel core, giving them great playability, longevity and a clear, warm tone.
Smaller string diameter provides quick bow response while quality materials and workmanship create pitch stability.
Scaled to fit a 4/4 size cello with a playing length of 27-1/2 inches (700mm), these medium tension strings are optimized to the needs of a majority of players.
Packaged in uniquely-designed sealed pouches, Helicore strings have unparalleled protection from the elements that cause corrosion.
D'Addario leverages centuries of string-making experience and advanced computer-controlled winding technology to bring you the most durable, consistent and long-lasting strings.
All D'Addario strings are designed, engineered and manufactured in the USA to the most stringent quality controls in the industry.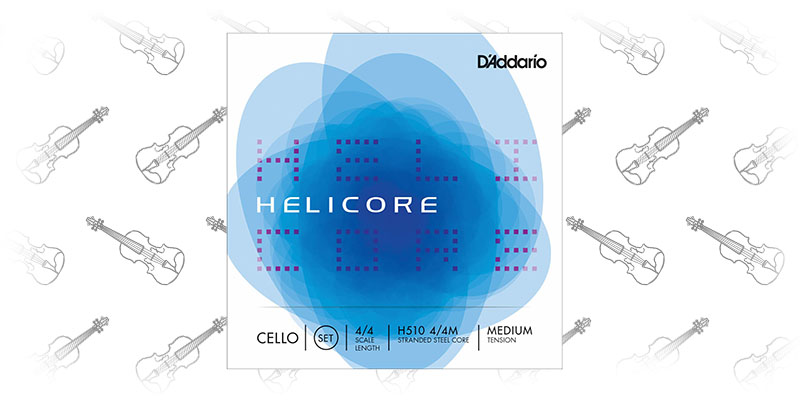 You Can Buy D'Addario H510 Helicore Cello Strings on the Links Below!
---
9. Merano Cello Strings
Merano cello individual strings are the most affordable cello strings you'll find (often lower than $20 for a full set of cello strings). They are nice strings for beginners who are just starting, however, will need to be upgraded relatively quickly because of their lack of longevity and sound quality.
Merano strings are bright and edgy in tone, making them nice for folk styles of playing. They are additionally nice additions to an electrical cello where string quality is not a huge factor.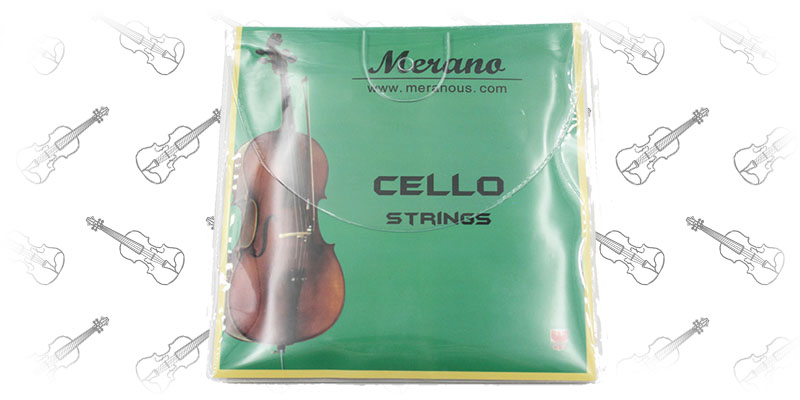 Features
C-G-D-A.
All Steel.
Ball End.
You Can Buy Merano Cello Strings on the Links Below!
---
Best Strings For Cello – Buyers Guide!
How Much Do Cello Strings Cost?
Usually, cello strings have to be replaced a minimum of once a year and can cost upwards of $200 on average for a full-string set. You will discover some beginner strings for less than $100 for a full set, however, these strings are not going to last long and don't sound great.
For instance, the Merano strings on this list cost only $17. Price does usually reflect sound quality for cello strings so costlier cello strings typically sound better regardless of the cello.
Cello strings are costly, there's no way around it. It's essential to discover a balance between sound and price while looking for the perfect cello strings.
How Are Cello Strings Made?
Traditionally, cello strings have been made from gut, usually dried-out sheep or goat intestines.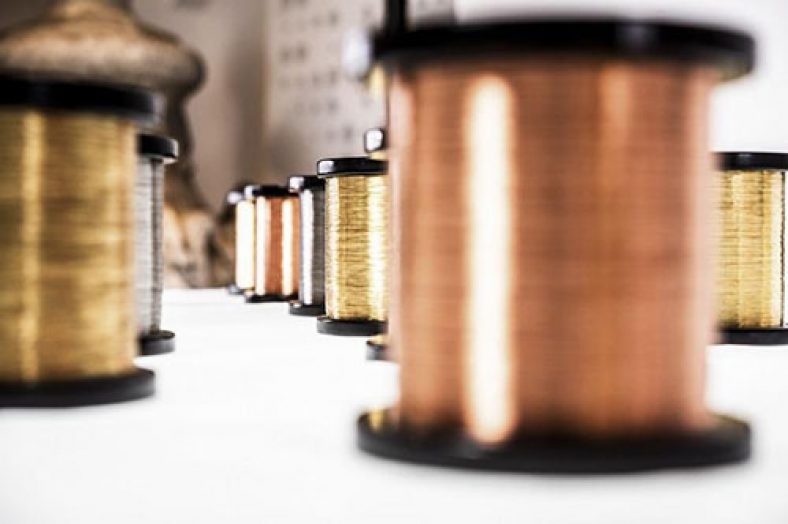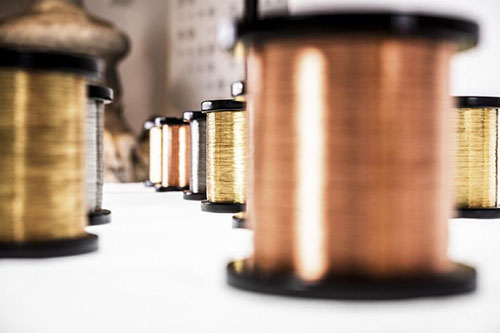 Modern strings are wound with metallic supplies like aluminum, titanium, and chromium with synthetic (nylon) or metal cores. Most cello strings are machine-wound, however, some, just like the Passione strings below, are hand-wound.
How to Change Your Cello Strings?
If it's your first time changing cello strings, we suggest you ask your instructor for help since it can be challenging until you've got the hang of it. In case you're sure that you would be able to handle it, follow these steps:
Be sure the cello strings are the correct size. In case you have a smaller cello and are using 4/4 cello-size strings, you will have to trim them. Here's guidance from Fretless Finger Guides about how long your cello strings need to be.
4/4 Cello = 695mm = 27 3/8 inches
3/4 Cello = 635mm = 25 inches
1/2 Cello = 600mm = 23½ inches
1/4 Cello = 535mm = 21 inches
1/8 Cello = 490mm = 19¼ inches
Gently place the cello on its back. You may need to put a towel or soft cloth behind it.
Begin with the A string. Loosen it until you can remove the string from the peg.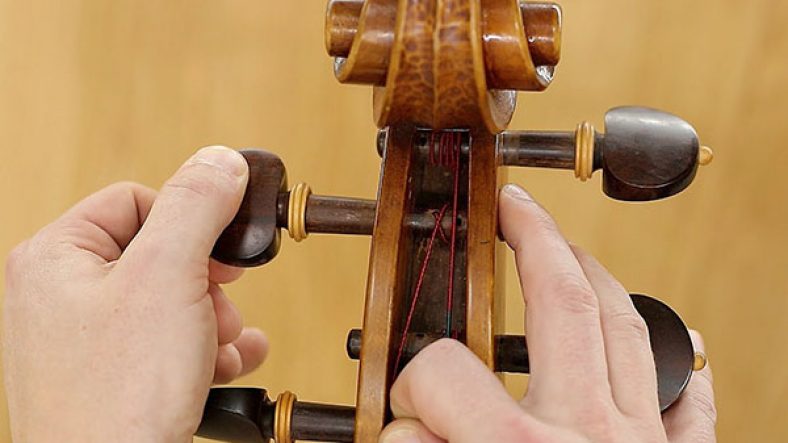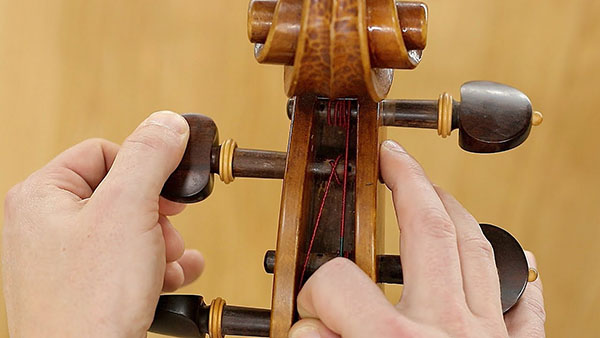 Remove the opposite end from the tailpiece or fine-tuner. Be sure that the bridge stays in place. Get the new string prepared. While the peg is out, you might need to apply peg dope to the peg in case you are having issues turning it.
Thread the ball end of the new string into the fine tuner or tailpiece. Thread the other end into the peg and start turning the peg to tighten it.
Repeat with the other strings. You need to do the C string next, followed by the D and G. This will make sure that there is enough pressure on the bridge so that the soundpost doesn't fall over.
FAQ
What are the best cello strings for intermediate players?
In terms of stability and durability, steel core cello strings are the best. Additionally, they have the highest volume. These strings will sound great if you're an intermediate or advanced player who specializes in jazz, folk, or country music.
What are the longest-lasting cello strings?
Cello strings with steel cores are the most durable and stable of all cello string options. With steel core strings, you can achieve the highest volume while maintaining a stable pitch.
What strings do famous cellists use?
Probably the most popular upper strings for cellos today are Larsen Standard and Soloist A&D. Larsen Standard strings blend better with gut lower strings and have a more colorful sound than Jargar strings.
Do cello strings make a difference?
Synthetic or steel cello strings of the medium gauge are recommended for most players. The type of sound your instrument makes and the volume it can produce are largely determined by the strings. There are a lot of different strings that you can test before you buy one, like steel core cello strings, and synthetic cello strings.
Last Words
We hope that our article will help those who are looking for the best Cello strings that are available on the market in 2023!