Check Out The Best Cello Pickups Available On The Market!
As a beautiful string instrument, the cello is usually used in symphony orchestras, rock bands, and as a solo instrument. It's also advisable to use a good cello pickup in order to improve its sound and produce magnificent sound on appropriate occasions.
Cello pickups include a range of features, making it hard for beginners and students to choose the most suitable equipment for them. In addition, given that there are a handful of cello pickups out there on the market, it might be hard to decide which product is best to use.
To avoid wasting your time and hassle, we have summarized a list of the 7 best cello pickups for you to choose from.
---
1. The Feather Cello Pickup by Myers Pickups
Take a look at the super lightweight pickup offered by Myers Pickup. Just like other models by this well-known manufacturer, the pickup under consideration is beautiful regarding functional efficiency and value for money.
The model is called The Feather because of its lightweight. The compact design makes the pickup appropriate for use on a number of instruments without any alterations. This model produces quality sound and an excellent tone and it is not a permanent pickup or one of those permanent pickups that cannot be removed and used on a different instrument.
It is a temporary pickup and one of those removable pickups that are simple to mount on the instrument and function to improve the natural tone and generate a loud sound. The pickup comes with all the hardware needed. Just open your package and begin using it.
Apart from that, the pickup has a pre-installed preamp and produces a rich and powerful sound. The USA-made pickup is created with specific attention to detail, and each piece is duly tested to make sure that you get a completely functional and top-quality pickup.
Features
It can be positioned on a multitude of instruments without modification or permanent installation.
Fully equipped with an internally powered.
Active preamp to produce the richest sound your instrument can deliver.
Power-source (included) is pre-installed and each pickup is meticulously tested before delivery.
Compatible with almost any musical instrument.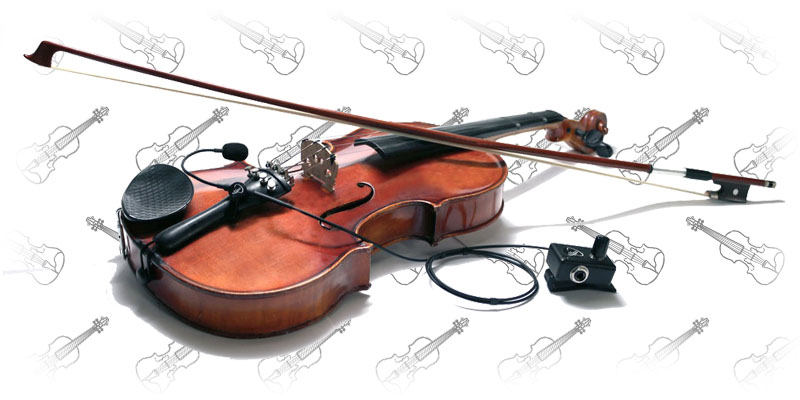 You Can Buy The Feather Cello Pickup on the Links Below!
---
2. David Gage The Realist Cello
Take a look at this high-class pickup made especially for the acoustic cello. It is among the best seller because of its easy set-up, exceptional output quality, and wonderful structural design for bridge-mounted pickups. You don't have to use any preamp or other active powered gear with the pickup.
The pickup is convenient to make use of, all you have to do is plug in. It generates an impactful response and a rich sound that is acoustically suitable for both the arco and pizzicato and it is one of those under-the-bridge pickups that enchants sound quality.
The pickup is designed to pick up the sound vibrations from the top plate and bridge, and it produces a balanced sound with enhanced clearness. Although this pickup is a bit more costly than most of the others, it is worth your investment because of its functional quality. Just put, acoustic cello players can purchase the Realist Pickup to enjoy beautiful sonic quality.
Features
It sounds more like the cello it is amplifying than any other pickup on the market.
Low-profile and flexible.
The Realist Copperhead Cello Pickup requires no batteries or charge.
Copperhead Cello Pickup dependably amplifies without sacrificing the aesthetics or playability of the cello.
The Realist Copperhead Cello Pickup technology is the most respected transducer on the market.
It is backed by a one-year warranty and made in the USA.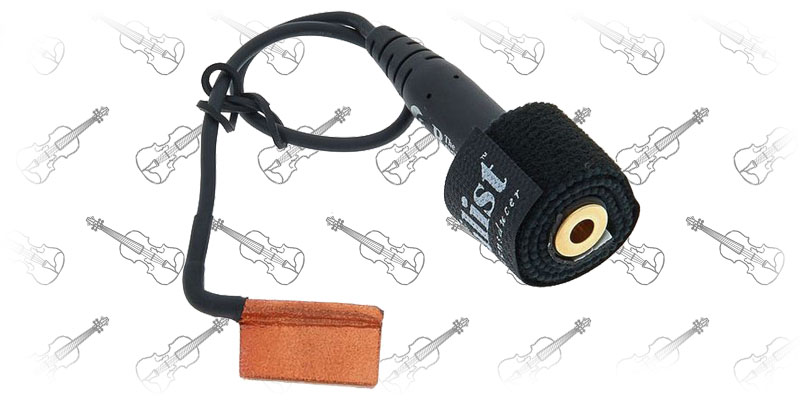 You Can Buy David Gage's The Realist Cello on the Links Below!
---
3. Fishman C-100 Classic Series Cello Pickup
Fishman is one of the most trusted companies in the world, and it has always been among the most suggested names for musicians who wish to enjoy a realistic sound at a cost-effective price. The company has been producing and supplying excellent and high-quality pickups and effects for stringed instruments for over 35 years.
The C-100 is, without a doubt, one of the best-selling models due to its intricate technology and strong construction. It has Fishman's original mount system that enables a comfortable set-up. No alteration is required for the installation of C-100. You only need to connect it to the bridge's wing slot.
Furthermore, the pickup features a tailpiece jack of ¼ inches. It comes complete with a cable. For individuals who need to enjoy a loud, warm, and natural sound with commendable tonal quality at a competitive worth, this one is worth a try.
Features
Fishman is dedicated to helping musicians achieve the truest sound possible.
The C-100 utilizes Fishmans patented Floating Mount System for easy installation.
A 1/4 tailpiece mounted jack and 10 cables complete the package.
An impedance-matching preamp is recommended, but not required.
Easy installation with no alteration.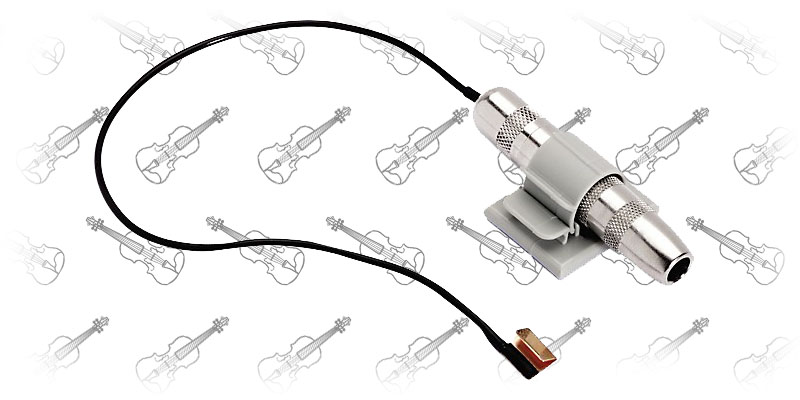 You Can Buy Fishman C-100 Cello Pickup on the Links Below!
---
4. KNA VC-1 Portable Piezo Pickup for Cello
The KNA pickups are well known for producing a loud and natural sound without any instrument alteration. Over time, they managed to maintain great popularity for offering acoustic players with natural sound amplification.
Right here comes a reasonably priced piezo pickup for individuals who need a portable, budget-friendly, and good high-quality choice. It is without a doubt one of the most recommended KNA models.
The set-up is really easy and trouble-free, and no change or alteration to the instrument's construction is required. The pickup is manufactured in Europe and reveals fantastic workmanship. A sensor in the wooden enclosure is installed in the bridge's eye slot of the cello that's securely held in place because of friction. It delivers a bright and loud sound.
A Velcro band is used to connect a ¼ socket jack with a tailpiece. Furthermore, the shim disks added have a neat finish. So in case you are searching for a reasonable option to have a joyful musical experience, you would probably want to go for it.
Features
Portable piezo pickup with a wooden encased element.
Delivers natural sound without modification to the instrument.
Neatly-finished shim discs included.
1/4" socket jacks attach to the tailpiece with a Velcro band.
Handcrafted in Europe.
You Can Buy KNA VC-1 Portable Piezo Pickup on the Links Below!
---
5. Parity Princess Professional Cello Pickup
Northern Lutherie is a small firm that has earned credibility because of its high-quality pickups, clip-on microphones, and contact microphones that are very reasonably priced. Their pickups are recognized for delivering a natural tone together with reducing noise.
If you wish to purchase a reasonably priced model with wonderful craftsmanship, you can really consider getting Parity Princess Professional Cello Pickup.
Here is a moderately-priced model of cello pickup which is made in the USA under strict quality control tests. The structural composition is designed to keep a natural and balanced reliable tone and enhance output with excellent tone reproduction.
The main specifications contain two sensors of 12mm and a full metal jack of ¼ inches. It's easy to install on the instrument and delivers a pleasant musical experience similar to the electric cello. In case you are a novice or an intermediate player, you will see that this model is very suitable for you.
Lastly, the pickup comes with a warranty and therefore you can give it a try.
Features
At Northern Lutherie they provide the best, most affordable pickup out there.
12mm dual-sensor, with their patent-pending formula which creates uncompromised sound/tone.
Noiseless/minimal feedback response with the highest clarity.
Highest output of any pickup on the market.
If your pickup is defective or ever fails to function optimally they will replace it free of charge.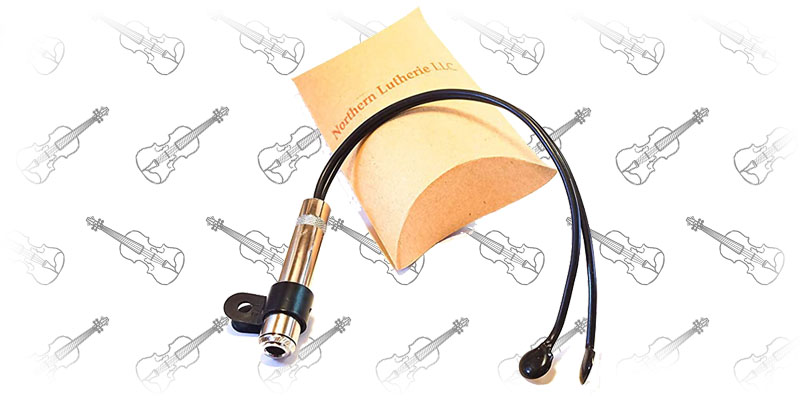 You Can Buy Parity Princess Professional Cello Pickup on the Links Below!
---
6. Shadow Electronics SH-955 Nano flex Pickup with Preamp for Cello
Shadow Electronics is a well-known name that focuses on accessories and pickups for various musical instruments. The company was established in 1971, and its in-depth experience, expertise, and commitment are nicely reflected in SH-955.
You'll be able to effortlessly set up the pickup on the instrument without inflicting any damage (easy fit pickups). It is an extremely sensitive Nano flex model of a pickup with added buttons for managing the volume and tone.
Apart from that, the input socket measures ¼ inches. The pickup is carefully designed to reproduce the instrument's natural vibrations and produce a boosted sound.
The SH-955 is made for professionals, and it is structured by using improved Nano flex technology. In addition to catching the physical vibrations, the pickup additionally takes the cello body's vibrations to reproduce the original sound.
In addition, full shielding of the entire system ensures that no sound is lost. Thus, for those pros who are searching for a hum-free and noise-free pickup to deliver ideal performance, this one is a great selection.
Features
Reproduces the instrument vibrations authentically.
Easy installation without damaging the instrument.
Super sensitive Nanoflex pickup.
Volume and tone control.
1/4-Inch output socket.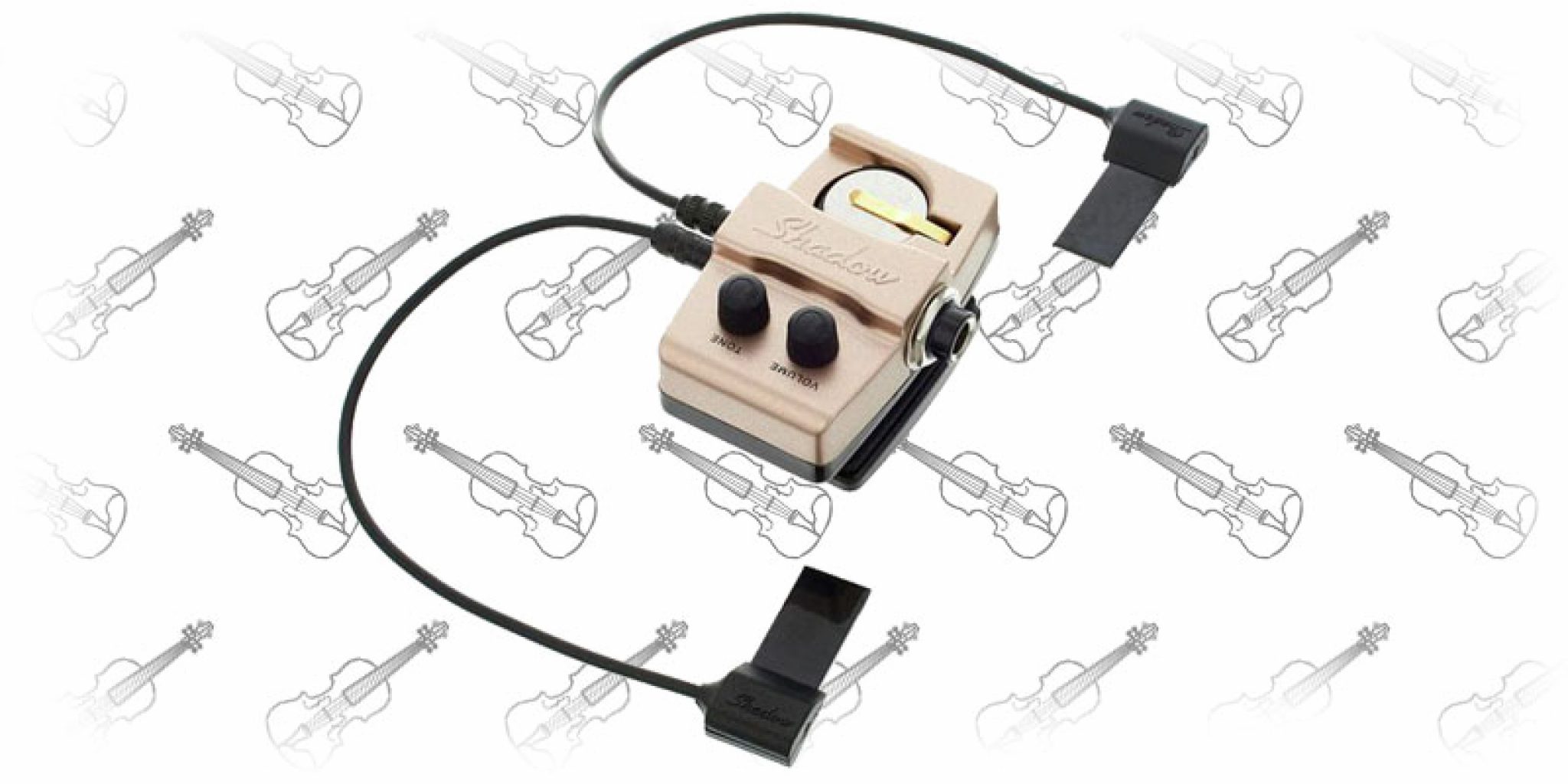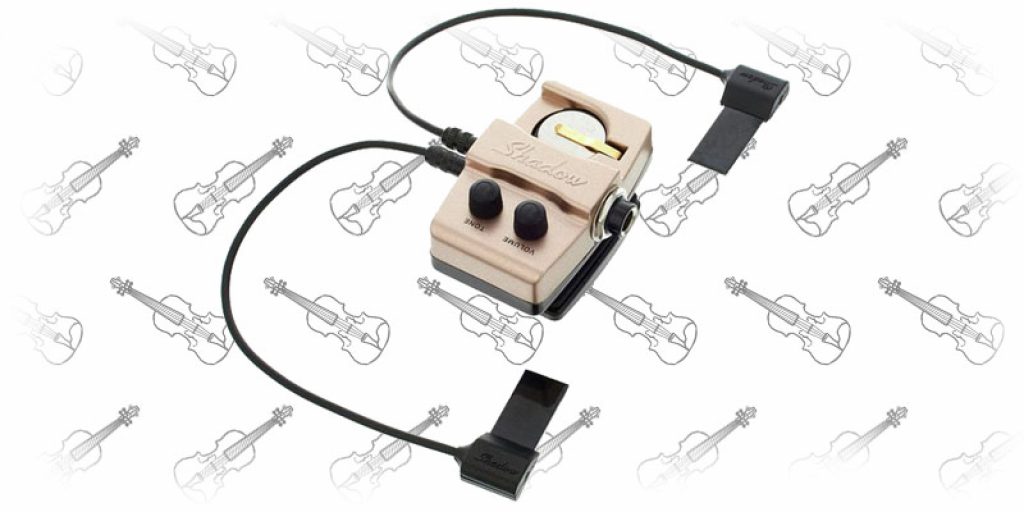 You Can Buy the SH-955 Nano flex Pickup with Preamp on the Links Below!
---
7. HEIMU Condenser Pickup for Cello
The HEIMU Condenser Pickup for Cello will be a good selection for PA amplification and lie recording of your cello.
You'll be able to connect it under the bridge specifically between the bridge and the fingerboard, creating a different combination of a pure string sound and high-audio separation. The adapters for wired systems provide you with simple and flexible possibilities.
Features
Perfect for PA amplification and live recording of a cello.
The microphone and mounting system is meticulously designed and optimized for the violoncello.
Instrument Microphone for Cello provides is considerably more natural than an internal microphone or pick-up.
The adapters for wired systems give you flexible, simple and affordable possibilities.
In some circumstances you can just switch your adapter, instead of incurring the cost of a whole new microphone.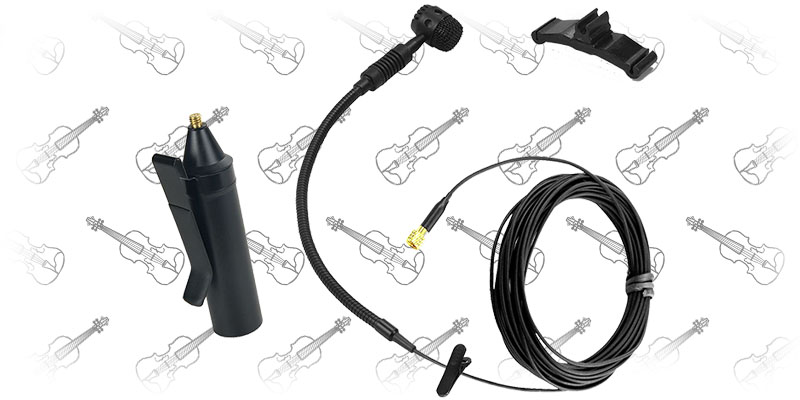 You Can Buy HEIMU Condenser Pickup for Cello on the Links Below!
---
Last Words
As someone who is playing the cello, you should always remember that pickup for the cello is a great piece of equipment that can be used in order to improve your performance while you are on the stage.
You can always use it without having to resort to other equipment that can only cause you trouble. It is very important to read and understand the features of every item before you decide to buy it.
Always keep in mind that the success you are going to accomplish with your instrument is not only dependent on your skills but also on the equipment and accessories that you are using together with your instrument as well.