Cordoba Mini II Paduk Acoustic Guitar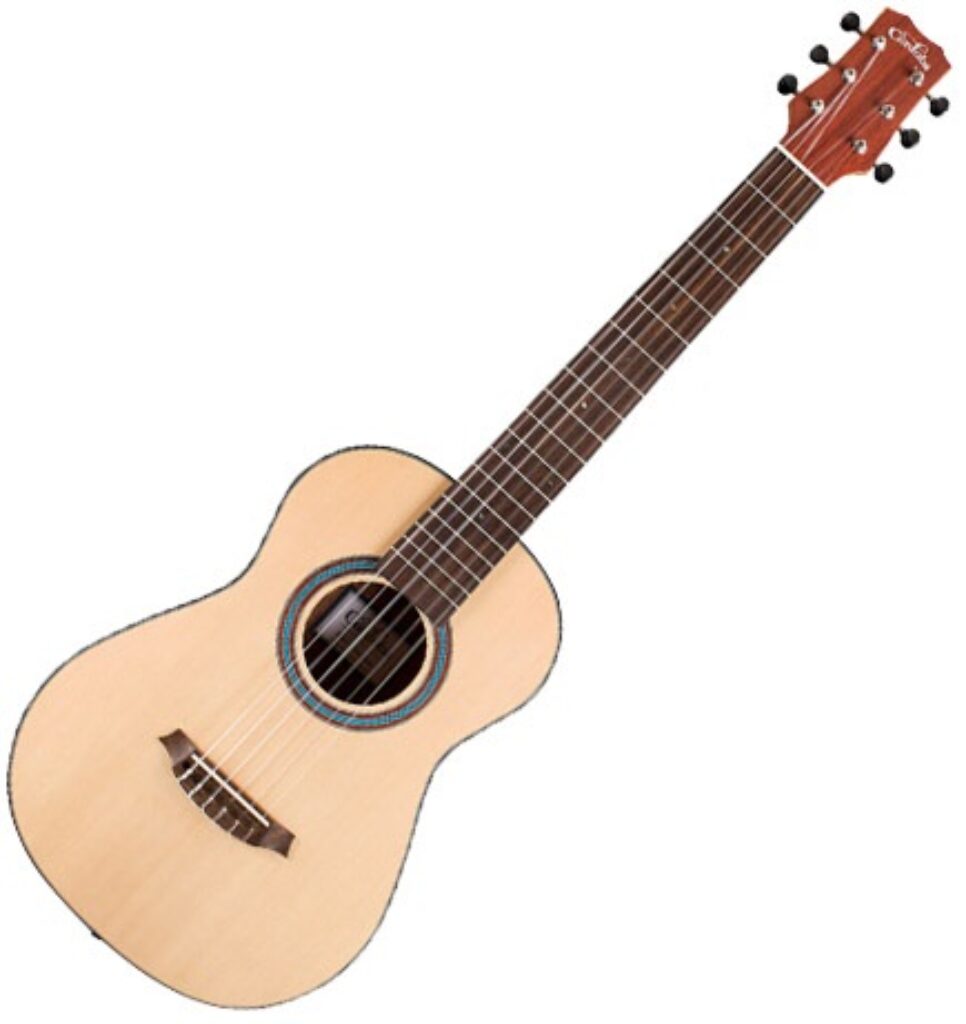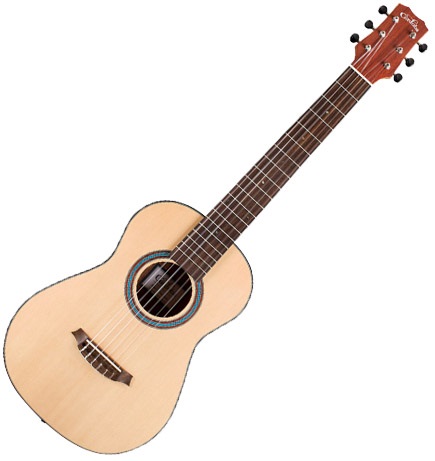 Striped ebony back and sides
Pau Ferro fretboard
Bone nut and bridge inlay
With the Mini II, Cordoba offers a fresh take on the travel-size nylon string guitar after many years of success with the original Mini! With a new scale length that fits Standard E tuning, the Mini II simplifies impromptu jam sessions. The narrow nut width makes this neck an excellent choice for crossover players as well as beginners.
In addition to its fresh new look, Cordoba Mini II Padauk features a solid top construction. The scale length of the guitar is extended to 580mm (22 7/8″) which allows it to keep standard E tuning and the thickness of the nut is 48mm (1 7/8″) for comfortable fretting. The Mini II Padauk's solid spruce top creates a robust tone for its compact size, while the exotic Padauk's back and sides add a touch of warmth and vibrancy to the instrument.
THESE ARE
The Key Features:
This nylon classical guitar offers impeccable tone and portability in a smaller body size.
With its extended scale length of 22.88 inches, this instrument is perfectly suited for standard tuning.
An exotic padauk back and sides combine with a solid spruce top to create a full, rounded sound with punchy trebles.
Playability and comfort are enhanced by the stunning mahogany neck with pau Ferro fingerboard.
The 1.89-inch thickness of the nut translates into easy fretting for emerging players and individuals with smaller hands.
With its reconstituted turquoise center band, the padauk rosette contrasts beautifully with the natural spruce top.
As a result of the black body binding, the deep red color of the padauk really stands out.
An attractive satin polyurethane finish keeps these features protected while still allowing them to shine.

What Makes Cordoba Mini II so Special?
With the Cordoba Mini II Padauk small-body classical guitar from Cordoba, you'll be able to achieve a full-bodied tone with a small-bodied instrument. A great improvement over the original Mini II is the extended scale length of 22.88 inches, which allows the instrument to play in standard tuning with ease.
As a result of the solid spruce top and exotic padauk back and sides, this guitar offers punchy treble with a robust midrange and low end, making it an excellent guitar for chording or playing scale runs at the same time.
There is nothing better than the exceptional comfort and playability that comes with a mahogany neck with a pau Ferro fingerboard. It is also worth noting that the 1.89-inch nut thickness translates to easy fretting for those with small hands and those who are just starting out.


Designs and Details That are Ready for the Stage
The Mini II Padauk comes with some stunning, stage-ready details that make it a great addition to your collection. To start with, there is a Padauk rosette paired with a reconstituted turquoise center band that adds a gorgeous contrast to the natural spruce top of the guitar, and the black body binding really enhances the deep red color of the padauk. In addition, a satin polyurethane finish ensures that all of these features will be protected while still being able to show off their beauty.
An Eye-Catching Aesthetic
A satin polyurethane finish is applied to the surface of the product to provide added protection against scratches and nicks.
It's Easy to Play at Home or On the Go
A perfect companion for road trips, vacations, or just spending time around the house. A compact, lightweight, nylon-string guitar that features the playability of a full-sized nylon-string guitar with an impressively loud voice in a compact, lightweight body.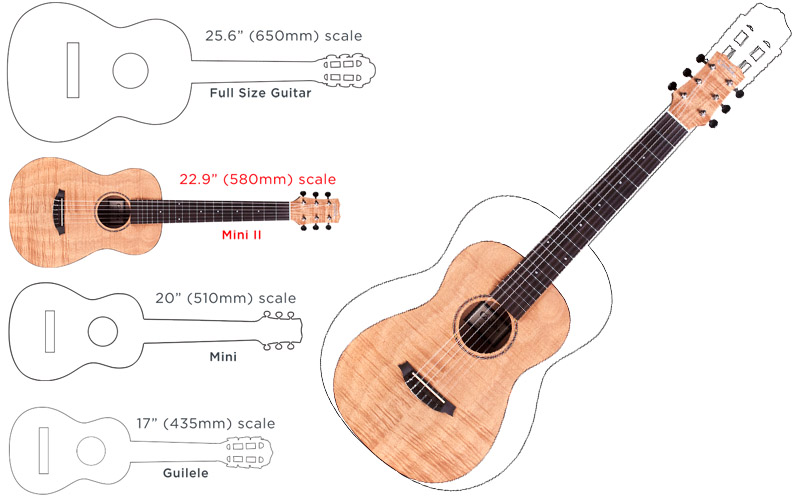 Contrast That Stands Out
In addition, there is a Padauk rosette with a Reconstituted Turquoise center band that adds a colorful touch to the design. An attractive black binding sets off the deep red color of the Padauk wood beautifully.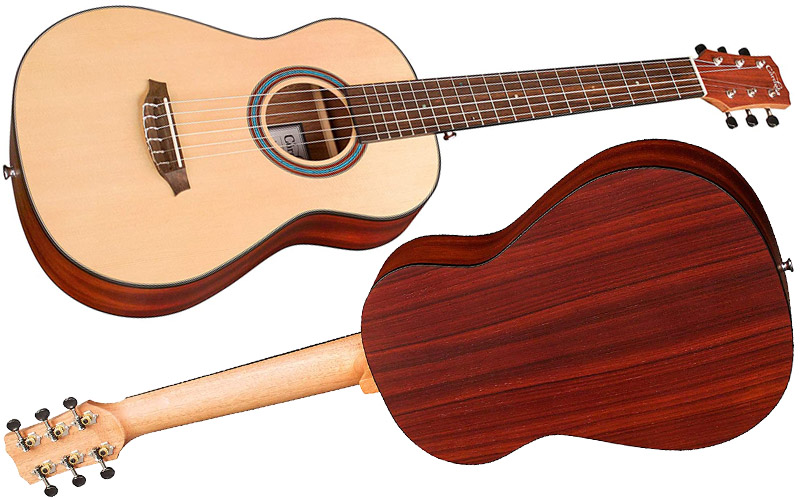 Cordoba Mini II Paduk Acoustic Guitar
The Cordoba Mini II shows the company's commitment to quality and is a testament to the reputation that it has built for producing instruments.
Final Thoughts
When it comes to nylon-string acoustic guitars, Cordoba is one of the most trusted and biggest names in the industry. There is no doubt that Cordoba has built a reputation for quality and this is evident in their mini-size instruments such as the Mini II. If you want to play live, you can plug straight into an amp or if you want to record, you can plug into an audio interface. You'll also find a handy built-in tuner to help you keep the sound of your guitar at its best.
This is the slightly bigger version of Cordoba's Mini series, which is one of the most popular series in the market today. As a result of its increased size, the Mini II is more comfortable, has a fuller tone, and is more portable without compromising on any features.
Here is a list of more articles about instruments from Cordoba that you might be interested in: