Fender Paramount PB-180E Banjo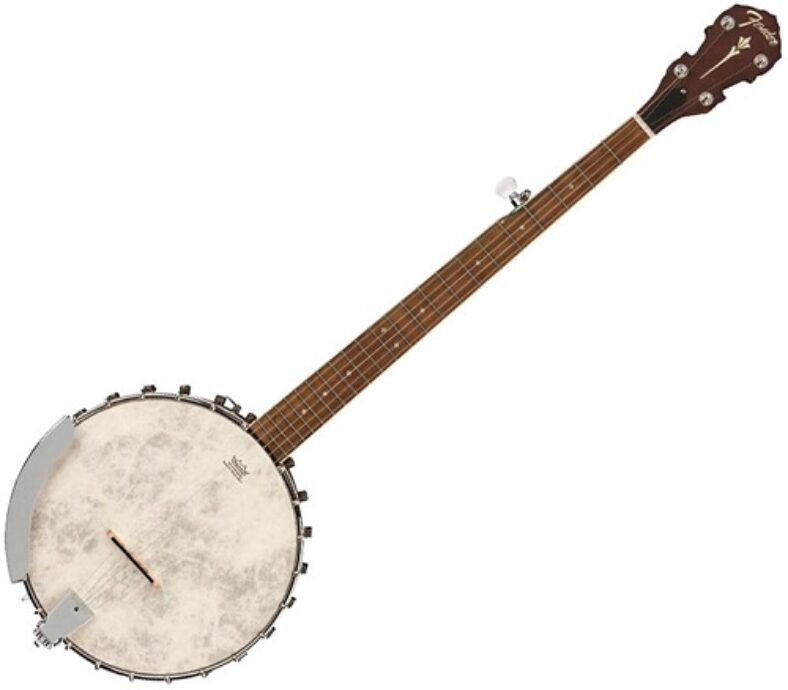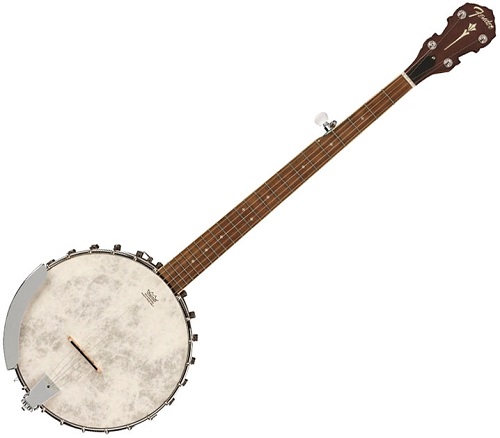 Construction: Open back
Laminated mahogany body
Mahogany neck
Walnut fretboard
There is no doubt that open-back banjos have been a staple of bluegrass and folk music since the beginning of these genres due to their vibrant tones. There is no doubt that the Fender Paramount PB-180E Banjo is the perfect choice for players looking for a traditional-styled banjo with a modern look and feel.
There are mahogany rims and necks on this model, along with a Remo Fiberskyn head, and it also comes with proprietary Fishman electronics to amplify your sound to the maximum. No matter if you are just getting started with music or you are a seasoned player, this banjo is a perfect addition to your collection.
It also features a comfortable neck profile, a walnut fingerboard with snowflake inlays, an armrest, a genuine bone nut, and a gig bag.
THESE ARE
The Key Features:
The laminated mahogany back and sides produce a beautiful tonewood sound.
A satin-finished mahogany neck with a C-shape provides exceptional playing comfort.
There are 22 frets on the responsive fingerboard with snowflake inlays and ivoroid binding.
Featuring an 11-inch Remo Fiberskyn Weatherking head and a nickel hoop, this instrument produces a fantastic traditional resonant sound.
With the Fishman Implant banjo pickup, you will be able to perform at larger venues with a plugged-in presence.
Excellent intonation is achieved through the use of maple/ebony bridges, natural bone nuts, and chrome die-cast tuners.
Large, comfortable bevel armrests make long shows and sessions more comfortable.
Includes a set of nickel-plated steel strings made by D'Addario.
There is a protective gig bag included with this package.

What Makes Fender Paramount PB-180E Banjo so Special?
It is easy to transport the Fender PB-180E Banjo from show to show, regardless of the size. Its active Fishman Implant banjo pickup provides a stunningly amplified sound quality, so no matter where you take the Fender Paramount PB-180E – from bluegrass festivals to smaller folk ensembles, parlor shows to patios – you'll achieve that classic resonant banjo twang.
The instrument's beautiful natural sound is attributed to its laminated mahogany body, nickel hoop, and 11-inch Remo Fiberskyn resonant head. As well as sounding great, this five-string banjo has a comfortable feel and plays like a dream, with 22 frets on its C-shaped mahogany neck.
With the premium D'Addario EJ61 nickel-plated steel strings and a protective gig bag, you are ready to start gigging immediately! This is traditional banjo craftsmanship at its finest, and for the price, you will not want to miss it.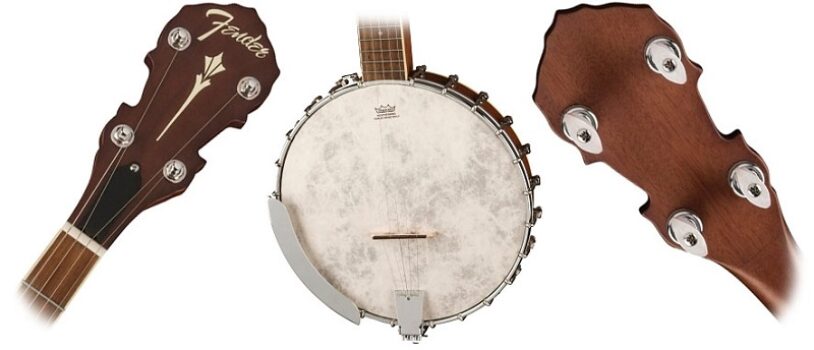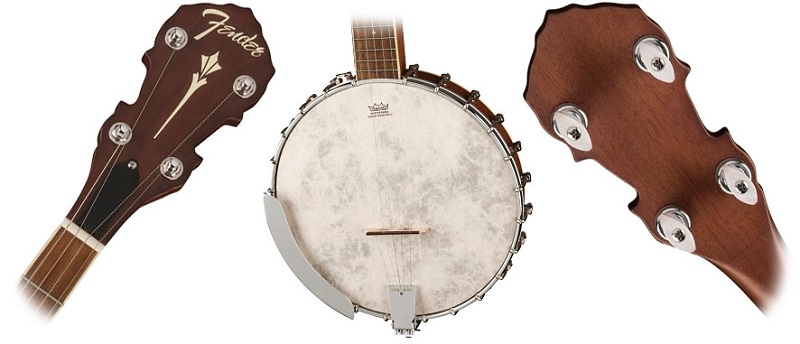 High-Quality Hardware With an Exceptional Feel
There is no doubt that the Fender Paramount PB-180E has been built to endure the rigors of daily use and to be reliable day in and day out. This exceptional combination of a maple/ebony bridge and pearl-buttoned/chrome die-cast tuning pegs prioritizes intonation, ensuring that you sound your best, song after song, across all five strings, no matter what the song may be.
There is no mediocre string buzz when using a bone nut, so your sound will remain pure and reliable. In this case, the Remo Fiberskyn Weatherking banjo head in combination with the nickel hoop of the PB-180E produces that instantly recognizable traditional resonant spank that makes all professional-grade banjos strive to achieve.
There are several appointments that enhance the comfort of this banjo, such as the large bevel armrest that makes it easy for you to glide through those long sessions and setlists. Moreover, you're going to enjoy the fast-playing nature of the flat walnut fingerboard, which is decorated with beautiful snowflake inlays as well as binding in ivoroid.
The Fender Paramount PB-180E's nickel hardware throughout keeps the look of the product traditional and still stylish, providing you with the best of both worlds when it comes to aesthetics as well as functionality.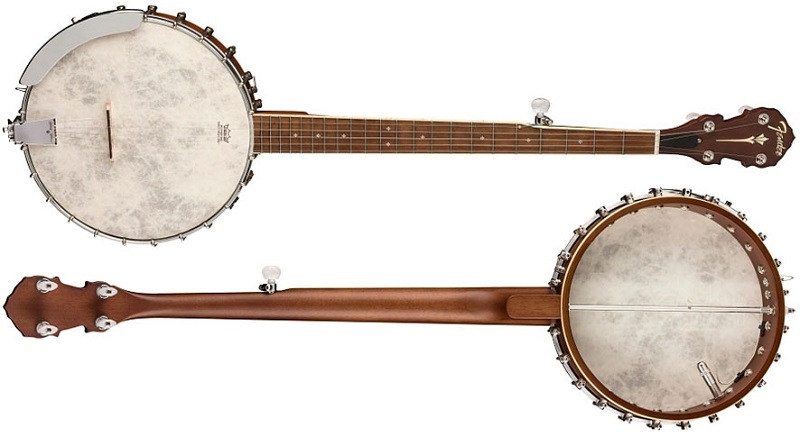 Fender Paramount PB-180E Banjo
No doubt that the Fender Paramount PB-180E Banjo is the perfect pick for any musician looking for a traditional-styled banjo with a modern appearance and feel that will make them stand out from the crowd.
Here is a list of more articles about Banjos that you might be interested in: