Niccolò Paganini, Who Was He?
Niccolò Paganini was an Italian violinist, guitarist, and composer who excelled in the 19th century and was widely considered to be one of the greatest violin virtuosos of all time, and was hugely influential. At the age of five, Paganini began playing the violin and soon rose to prominence as a violinist and composer in Genoa, Italy, where he was born on October 27, 1782.
He achieved a reputation as a virtuoso due to his unique style of play, characterized by dazzling technical proficiency and emotional expressiveness as well as dazzling technical proficiency. In this article, we will explore the life and legacy of Niccolò Paganini, examining his musical innovations and technical proficiency.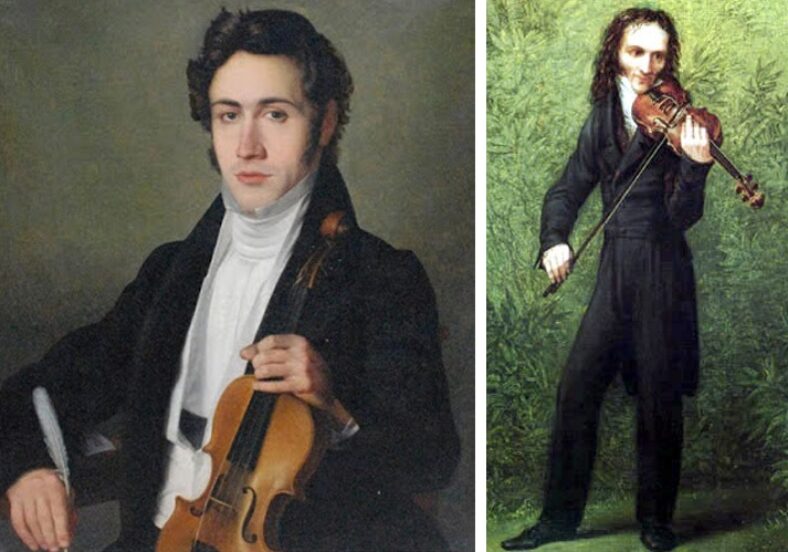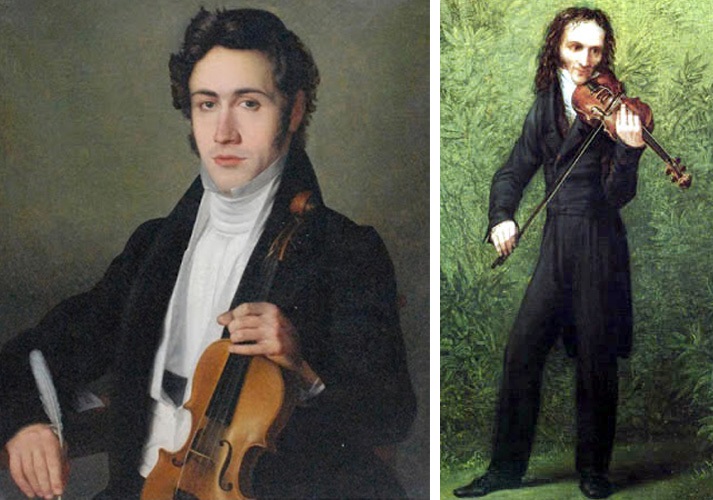 Life and Career in the Early Years:
From a young age, Paganini was recognized for his talent as a violinist, and that talent led him to begin his musical training under the tutelage of his father, a violinist as well as a guitarist. As a soloist, he made his public debut at the age of seven, performing at the Royal Palace of Nervi his debut performance as a soloist.
Paganini's dad was in shipping, but he also played mandolin and taught his son the violin when he was a kid. The mother of Paganini had high hopes for her son.
When his father's abilities were exhausted, Paganini went to the best tutors in Genoa, primarily in the theater, and learned harmony and counterpoint. When he was 12 years old, he performed his first public performance at a church on May 26, 1794. His work had been influenced by the work of Franco-Polish violin virtuoso Auguste Frédéric Durand.
So the boy went to Alexandro Rolla in Parma, who thought composing was the best course for him. After studying intensively, Niccolò Paganini returned to Genoa and started composing and performing. In addition, he set himself a strict training schedule, sometimes 15 hours a day, practicing his own complicated compositions.
While Paganini was successful early in his career, he was plagued by poverty and poor health throughout his childhood. Despite this, he continued to pursue his musical career, traveling throughout Italy and performing for an audience of people of all ages, continuing to pursue his musical career.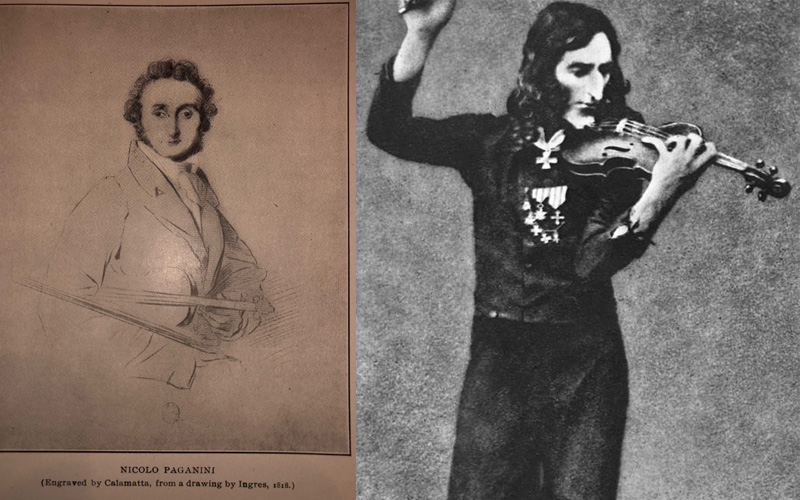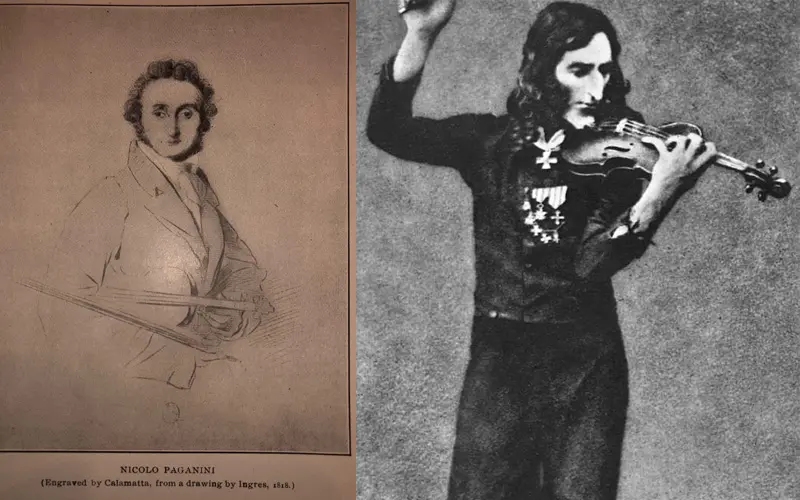 Career as a Musician
After touring with his father for a while, Niccolò Paganini performed at the Festival of Santa Croce in Lucca in 1801. His appearance ended up being a rousing success.
It's reported that he had a breakdown early in his career because of gambling, womanizing, and alcohol. When he got better, he returned to Lucca and became a court violinist under Napoleon's sister, Princess Elisa Baciocchi.
In the end, he became a virtuoso, touring Europe and amassing wealth by enchanting audiences with his playing – at times, audiences burst into tears when he played tender passages.
An admirer gave Paganini a Guarnerius violin after seeing a performance. One guy said he saw the devil helping Niccolò Paganini with a particularly passionate performance.
As Paganini's reputation grew, he got mobbed in the streets. It's possible he was born with two physical syndromes: Marfan's and Ehlers-Danlos, one gave him long limbs, especially fingers, and the other gave him extraordinary flexibility. In addition to his exceptional virtuosity, he earned nicknames such as "the Devil's Violinist" and "Rubber Man." He also perpetuated the mythology by severing strings on a violin and playing a piece such as the Witches Dance on only one string. Pope Leo XII appointed Paganini a Knight of the Golden Spur in 1827.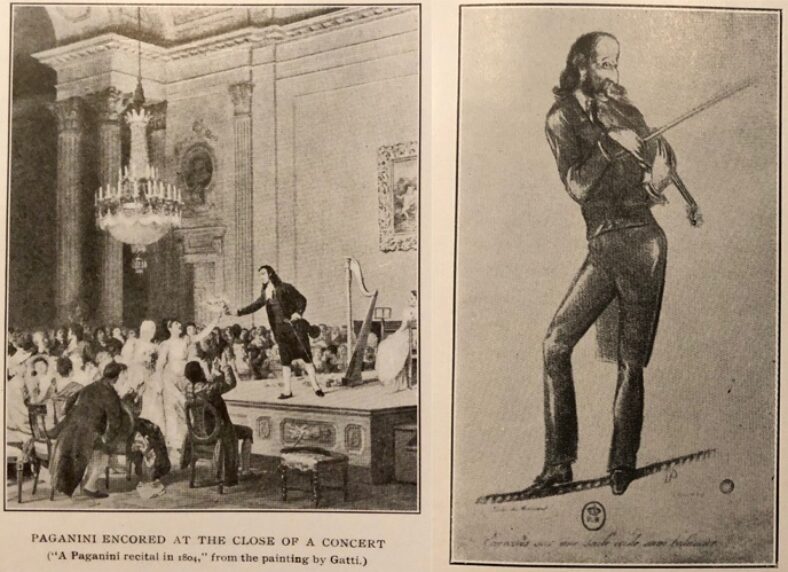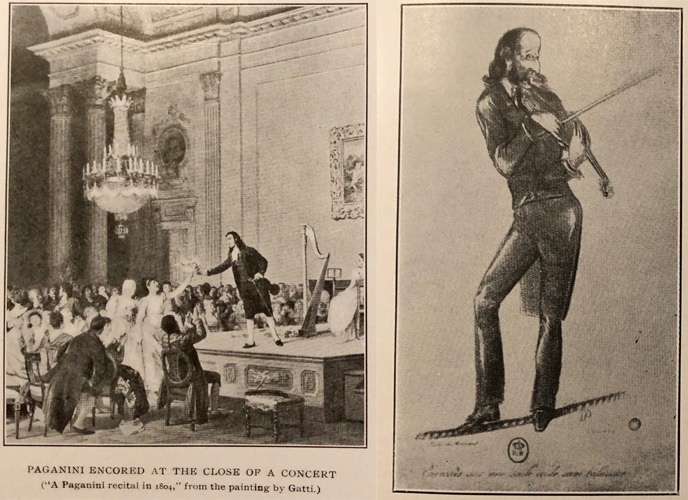 Innovations in the Field of Music:
In his playing style, Niccolò Paganini showcased both technical proficiency and emotional expression in a way that was unique to his style. As a musician, he was known for his use of double stops (playing two notes at once), rapid string crossings, and difficult harmonic progressions in his compositions.
Among his other innovative uses of harmonics, he used them to exploit the haunting, ethereal quality that harmonics have in their compositions. He quickly developed a reputation for being a virtuoso due to his innovative musical approaches, and he quickly became one of the most sought-after performers of his era due to his musical innovations.
Proven Technical Expertise:
A technical master like Paganini had an unrivaled level of proficiency, and he was known for his incredible speed and precision with which he played difficult passages of music. In addition to his mastery of string crossings and intricate fingerwork, he was also known for his dexterity, which enabled him to perform them with lightning speed. It was well known among his contemporaries that he was so skilled at playing the violin that many of his contemporaries believed that it was the result of a pact made with the devil to attain such levels of skill.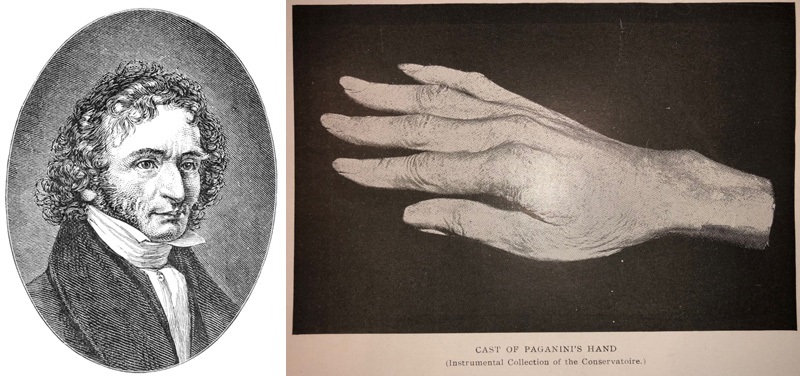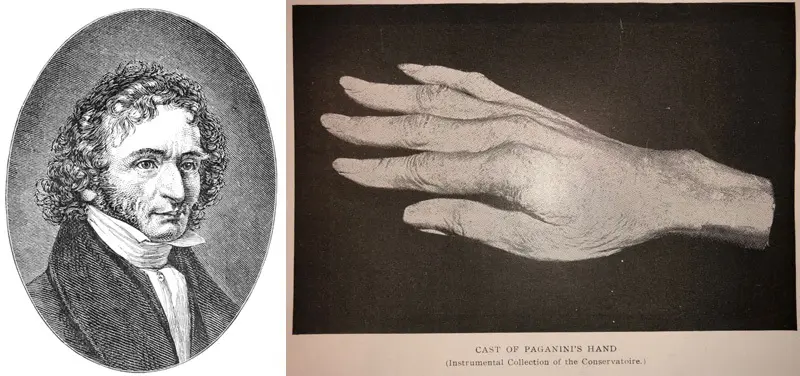 Concert Tours and Later Life:
As part of his extensive touring schedule as a musician, Niccolò Paganini performed in numerous cities throughout Europe and the Americas during his entire career. In France, he has been particularly well received, where he has presented concerts for King Louis-Phillippe and received the Legion of Honour for his efforts. Paganini, despite the fact that he was a successful musician, suffered from poor health for most of his adult life, before he passed away in Nice, France, on May 27, 1840.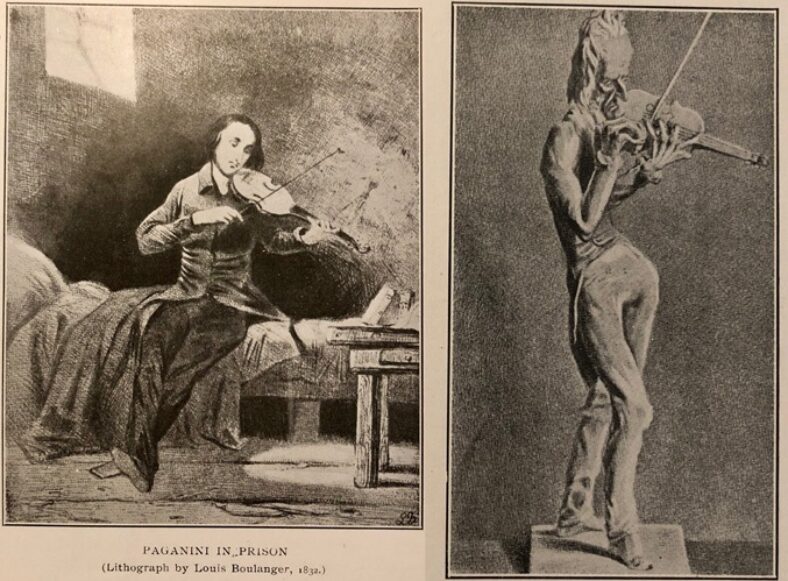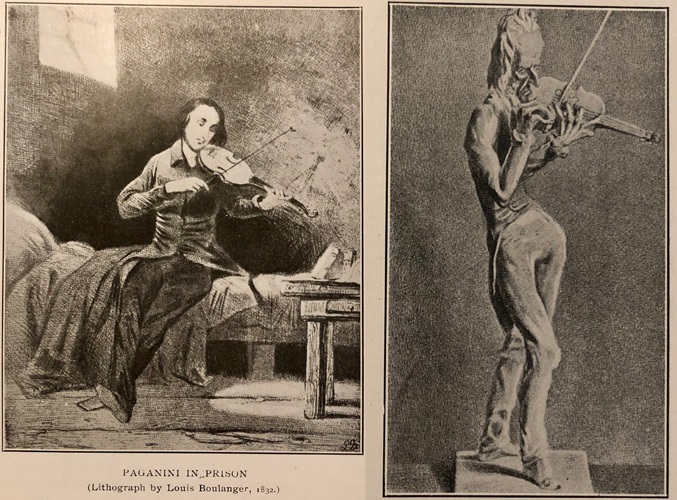 Legacy and Personal Life
There were a few close friends of Paganini, like Gioachino Rossini, Hector Berlioz, who composed Harold en Italie for him, and a mistress he had a son with, Achilles, whom he legitimized and left his fortune to.
As a result of illness later in life, Niccolò Paganini lost his voice in 1838. He moved to Nice, France, to get better, but he died there on May 27, 1840.
Some of the most complex pieces ever composed for the violin are Paganini's compositions, including 24 Caprices for violin alone.
The Bottom Line:
Niccolò Paganini is popularly known as one of the greatest virtuosos of all time in part because of his innovative playing style and technical mastery. As a composer and performer, he continues to inspire musicians and audiences alike, and his music lives on through his recordings and compositions. Even to this day, Niccolò Paganini's musical innovations and technical prowess remain the standard by which aspiring violinists are measured.
Here is a list of more informational articles about stringed instruments that you might be interested in: