Eastman MD315 F-Style Mandolin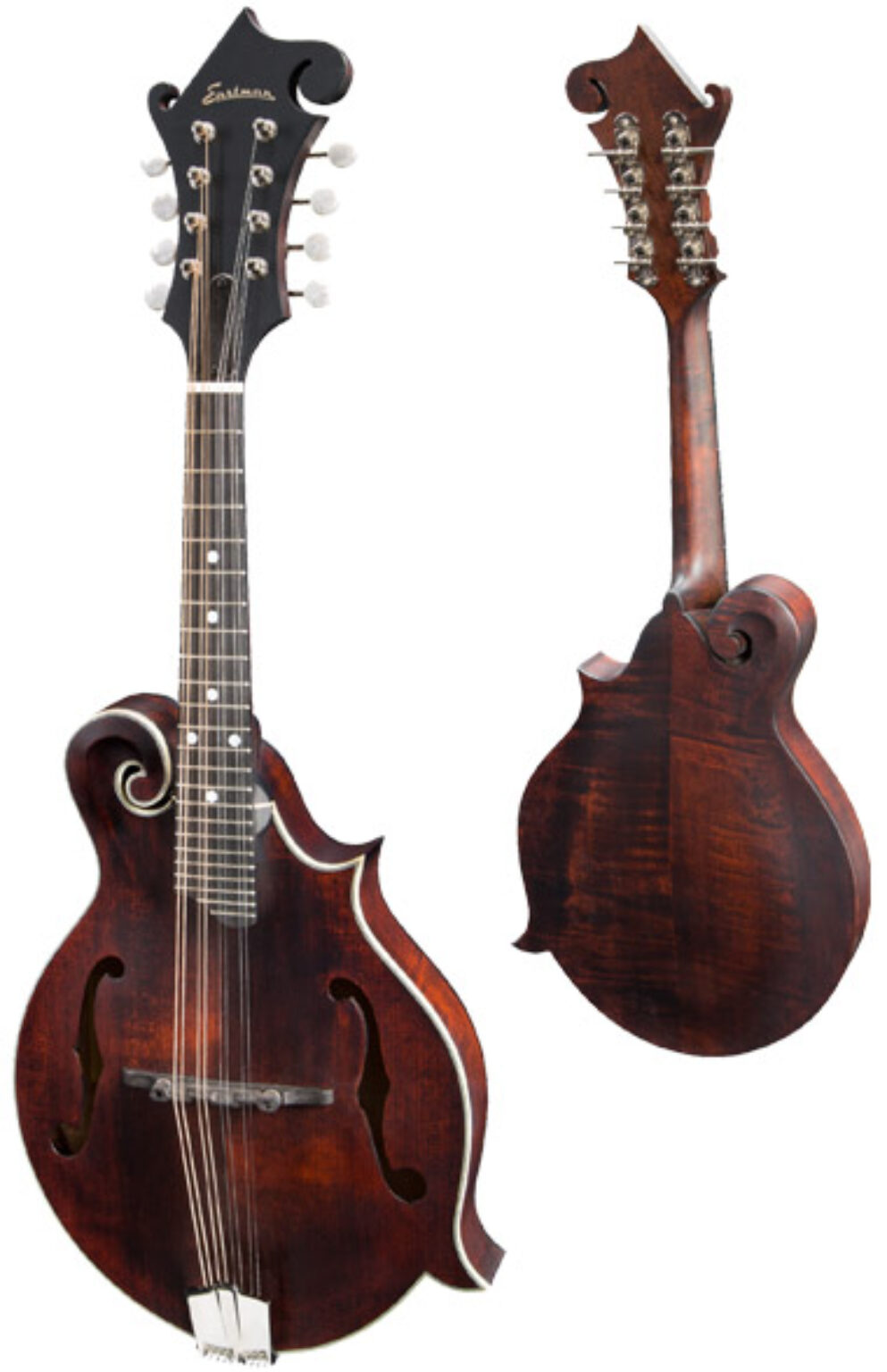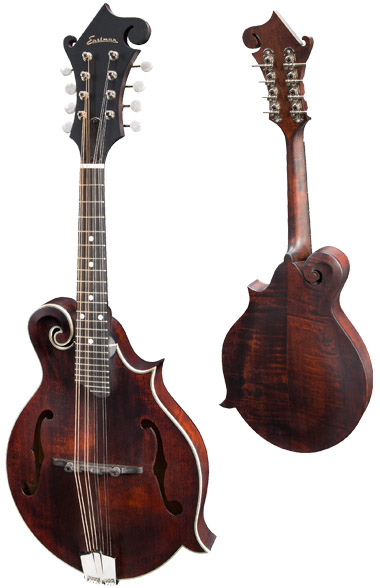 Great finish
Designed to last
It comes with a gig bag!
Great value for money!
---
Eastman MD315 Mandolin – Review!
In terms of appearance and sound, mandolins are unique instruments. In comparison to most other folk instruments, their production requires a great deal of attention to detail.
Due to this, they are usually much more expensive as well. Unless you want a model that prides itself solely on price and wears down within months, you have to be prepared to pay more than $500 for a beginner mandolin.
While it is still more of a beginner instrument, we do not see why it cannot be enjoyed by intermediate players as well. The Eastman MD315 Classic Finish F-style mandolin costs a bit over $800. One of the best mandolins you can buy at this price is this F-style model, which combines sound, feel, and looks.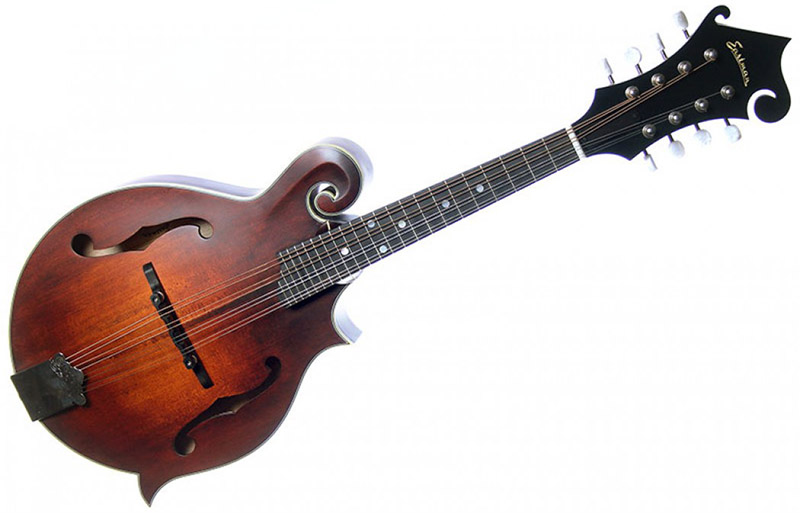 Because of that reason, we made this Eastman MD315 mandolin review so we can bring you closer to this beautiful instrument.
Eastman MD315 Mandolin – The Quality of build
The top of this F-style mandolin is solid spruce, and the back and sides are solid maples. Combining these two is pretty common, but for a good reason – it produces the most effective results, both in terms of sound and feel.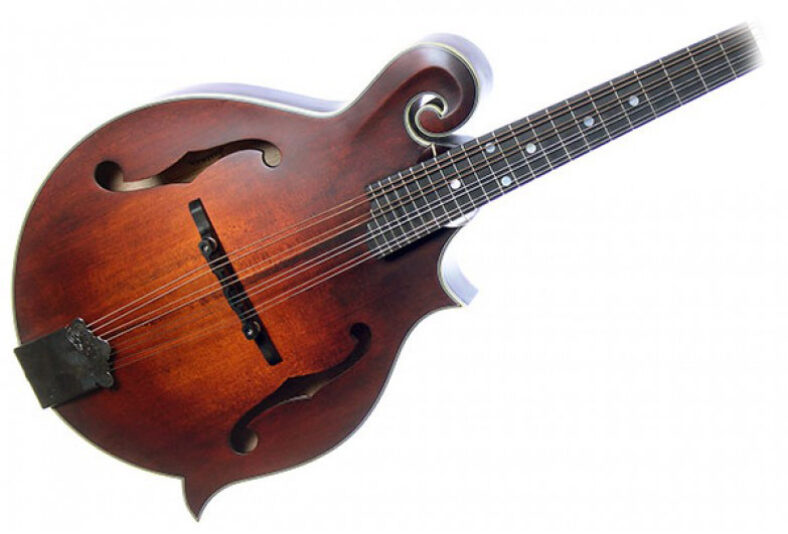 Featuring an ebony fingerboard inlaid with white pearl dots, the maple neck has a stunning appearance. The radius of the fingerboard makes it more comfortable to play with, especially for long periods.
Although Eastman makes their mandolins outside the United States, we think the product will still be of the highest quality as long as the quality standards and quality checks are maintained. The MD315 definitely falls into this category. Thanks to matte nitrocellulose, the mandolin's details fit quite well and its thinner finish delivers better sound as well as great looks.
Eastman MD315 F-Style Mandolin
Specifications
Neck Material: Maple.
Fingerboard: Ebony.
Fingerboard Radius: 12″.
Nut: Bone 1 3/32″.
Scale Length: 13 7/8″.
Body Style: F-Style w/ F-Holes.
Body Top: Solid Spruce.
Body Back/Sides: Solid Maple.
Truss Rod: Single Acting.
Binding: Top.
Binding Material: Ivoroid.
Inlay: Pearl Dots.
Side Dot Color: Black.
Body Finish: Satin Finish.
Neck/Headstock Finish: Satin Finish.
Hardware Color: Nickel.
Tailpiece: Eastman Cast Aluminum Tailpiece.
Bridge: Adjustable Compensated Ebony Bridge.
Tuners: Proline J-105.
Strap Peg: Ebony.
Strings: D'Addario XT Phosphor Bronze 1140.
Case: Padded Gig Bag.
Eastman MD315 Mandolin – Hardware
To match the fingerboard, Eastman chose an ebony compensated bridge and a single-acting truss rod. Eastman has already shown that quality takes precedence over cost.
Aside from that, this model features an Eastman cast aluminum tailpiece and a 1 3/32″ bone nut. In addition to being of high quality, both of them add to the overall good setup of the instrument. There is no doubt that the geared tuners on the mandolin are reliable, easy to use and hold a tune pretty well. An ebony strap peg is one of the additional features.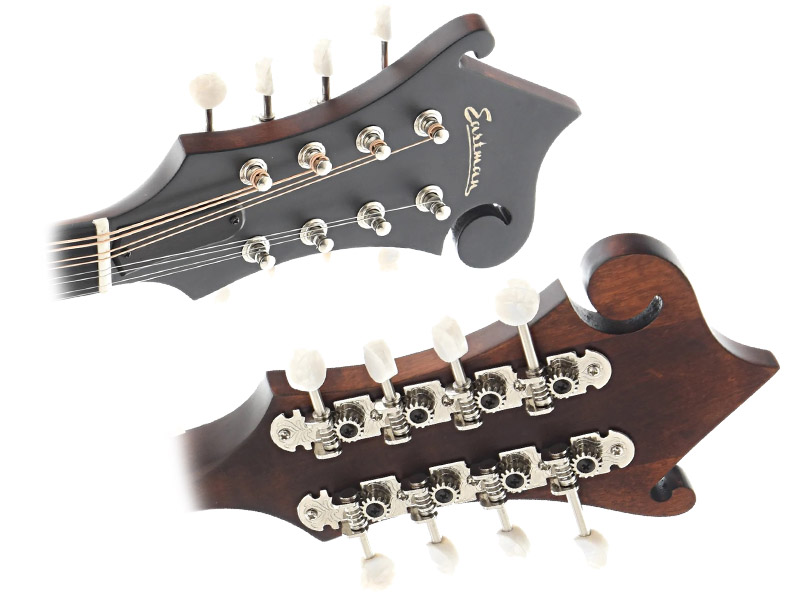 A padded gig bag and D'Addario J74 strings are also included with this model. In my opinion, the strings fit the instrument well and are not prone to breaking.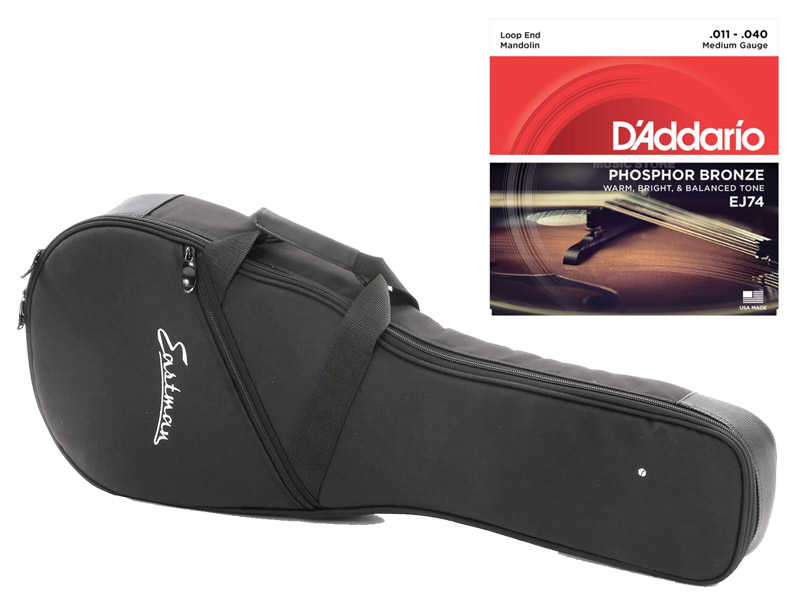 As for the gig bag, we would say that the fact that Eastman includes a gig bag is already good. The bag isn't one of those sturdy ones that will protect your instrument in all situations. Gig bags like this one are perfect for transporting your mandolin or keeping dust and dirt away from it.
The Sound of Eastman MD315 Mandolin
With this F-style model, you'll be able to enjoy all the resonance and projection you've been looking for in a mandolin. We find the tone to be pretty dry and loud.
Due to Eastman's quality craftsmanship and excellent choice of tonewood, the MD315 will not deteriorate after a few months or years. A model like this is built to age well and to get better in sound and feel with age.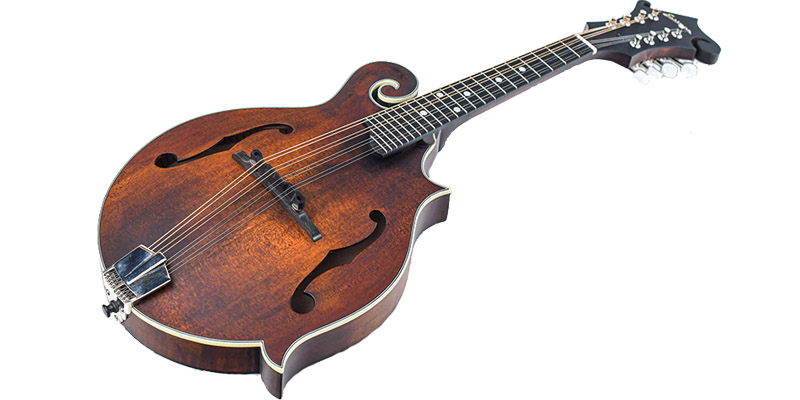 The thin finish of this model is one of the surprises that makes it have such a nice, loud sound. In many mandolins in this price range, the finish is pretty thick, which dulls the sound. This model does not have that problem.
---
In this video, you will be able to see the appearance of the Eastman MD315 Mandolin and the sound it produces
---
Eastman MD315 F-Style Mandolin
This instrument has a wonderful tone, good harmonics, and an attractive look.
Pros
Great Finish
Beautiful Look
Loud Sound
Comes with a gig bag!
Cons
The gig bag is not that sturdy!
Last Words
Mandolins and other string instruments have certain standards when it comes to the feel, look, and sound. In order for a mandolin to be effective, it must have all three.
There is no point in spending even a penny on a mandolin that looks amazing but feels like an over-decorated chainsaw in your hands.
Those three features can be found on the Eastman MD315 Classic Finish F-style mandolin at a pretty decent price. There is no better mandolin under $1000 than this one. It doesn't matter if you are a beginner or an experienced player, you will fall in love with this instrument.