Fender Squier Bullet Stratocaster Guitar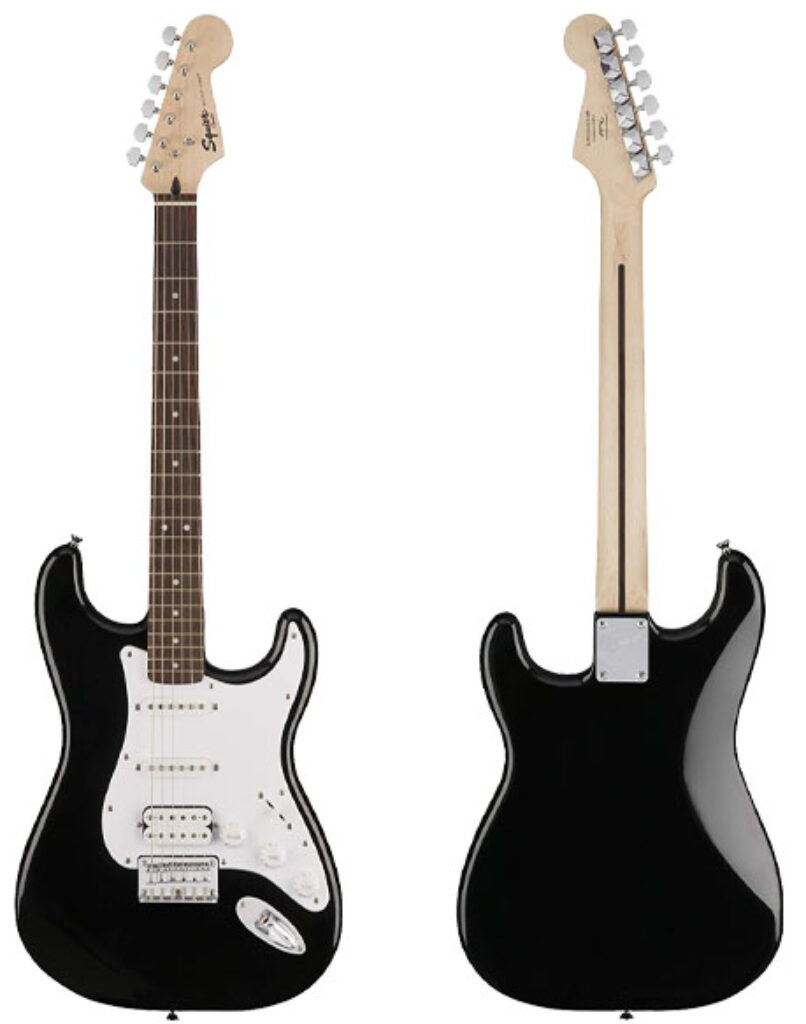 Lightweight.
Classic single-coil pickups.
Very well-balanced.
Great Price!
---
Fender Squier Bullet Stratocaster Guitar
It is no surprise that many of our Guitar Heroes own Fender Strats because they are so iconic and popular. It is no secret that Fender produces amazing guitars.
To make cheaper guitars accessible to beginners, Fender acquired Squier to produce cheaper Strats.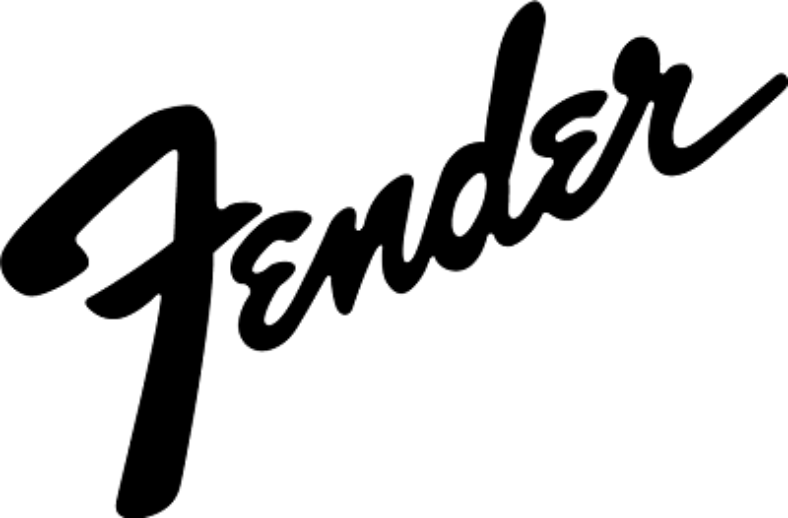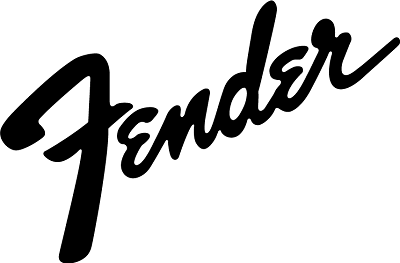 Originally introduced in 1982, the budget Squier series has gained massive popularity ever since. There is no question that Squiers make amazing entry-level instruments that are well made and from beautiful low-cost materials. The instruments are also set up well, and they are overall a great value.
An attractive look and decent playability are also features of the Fender Squier Bullet Strat. People just starting out on the guitar journey find it difficult to find serious contenders for Fender Squiers.
Fender Squier Bullet Stratocaster
Features
Body: Poplar.
Neck: Maple.
Fingerboard: Indian Laurel.
Neck profile: C.
Fingerboard radius: 241 mm (9.5″).
21 Medium frets.
Scale: 648 mm.
Nut width: 42 mm.
Pickups: 2 single coils and 1 humbucker.
Hard tail bridge.
Strings: Fender 250L strings .009 – .042.
Colour: Black.
Fender Squier Bullet Stratocaster – Quality of Build!
The Look
There is no difference between the Bullet Strat and the iconic classic Strat in terms of looks. In terms of the build materials and finishes, Fender kept the design true to the classic Strat but compromised on the aesthetics.
Obviously, the plastic nut looks cheap, but that was to be expected. At your local Guitar Center, you can swap the stock one for a bone nut.
Fender's trademark logo is seen on the headstock and the hardware is chrome-plated.
Body
This body is made of basswood, which is lightweight and easy to carry. Wearing a strap is very comfortable.

We like to think that tonewoods do not have any effect on tone quality since the sound on an electric guitar is not produced by the resonance of the hollow chamber, but by the amplification of the string vibrations picked up by the pickups.
A nice set of strings will improve the tone of your guitar, so swapping the stock ones for something nice is a logical move.
You could replace the pickups with something expensive, but those who want to rock out won't have to. Beginners should be able to get a sense of the game quickly and enjoy the early stages of playing.
With its gorgeous tremolo bridge, the Squier Bullet holds the strings down perfectly. The restringing process is incredibly simple and it keeps the strings in tune beautifully. Playing with the tremolo often, however, will make you realize that the guitar does not stay in tune very well.
Those who are just starting out probably won't need to worry about that much. It is not uncommon for these bridges to last for many years. Both the bridge and tuners have a luxurious chrome finish. There is no doubt that Fender did an excellent job on this project!
There is only one downside: the bridge is a cheap look-alike, and not as good as the bridges on more expensive strats, like the Squier Affinity.
Nickel-plated steel strings are used on this guitar, and though they aren't that great, they do their job. They have a pleasant tone, are easy to hold, and are gentle on the fingers.
The Neck
Playability is enhanced by the satin finish on the maple neck. It can be difficult to play fast and shift fast if your neck gets sticky. This makes it difficult to perform fast without feeling slowed down. This is not a problem with the Bullet Strat.
Additionally, it has a gorgeous rosewood fretboard. Playing this guitar is very easy due to its 21 frets and slightly curved neck profile (9.5″ radius). Barres is particularly easy to play with.


Despite the neck not being as fancy as some Strats, it looks great and goes well with the overall feel. This guitar has no sharp unrefined edges, is comfortable for the fingers, and is set up well, so it's more than adequate for a beginner.
Tuning
Unlike cheap starter guitars with tuners that never seem to stay in tune, Bullet Squier's tuners seem to last for years. A Fender Strat-inspired die-cast tuning head is used on these guitars. No complaints here- they aren't the original, but they do the job.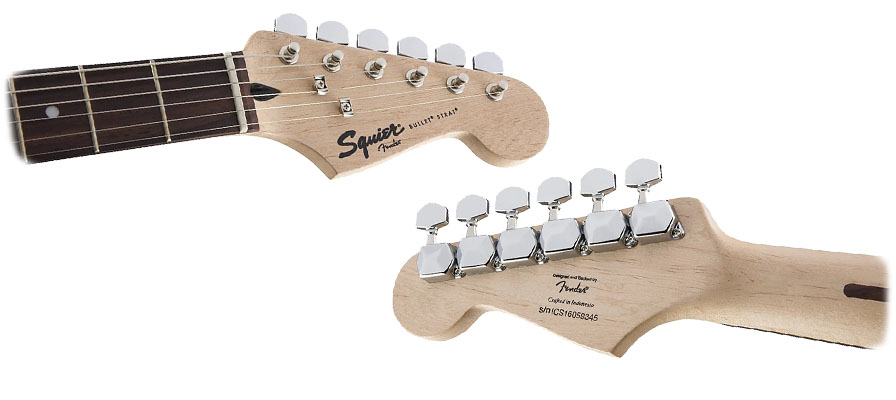 You can always upgrade your tuners yourself if you wish. Learning a few songs to add to your repertoire is, of course, a smart idea once you've mastered them.
Fender Squier Bullet Guitar – Pickups
The Squier Bullet comes with three beautiful ceramic pickups. The neck and middle pickups are single coils, which means that a single coil is wrapped around a powerful magnet and the bridge pickup is a humbucker.
The sound of single-coil pickups is classy and somewhat reminiscent of vintage rock. You might like a humbucker pickup more (and it's more expensive), but that's probably just personal preference.
These are intended to produce the classic Strat sound, and honestly, they sound fine. There's nothing thin or muddy about the sound, but neither is it rich and luscious.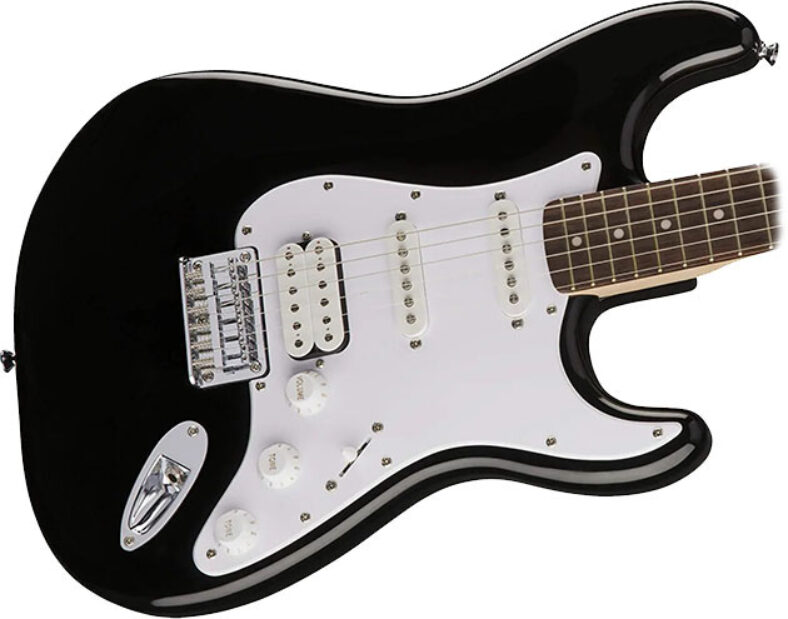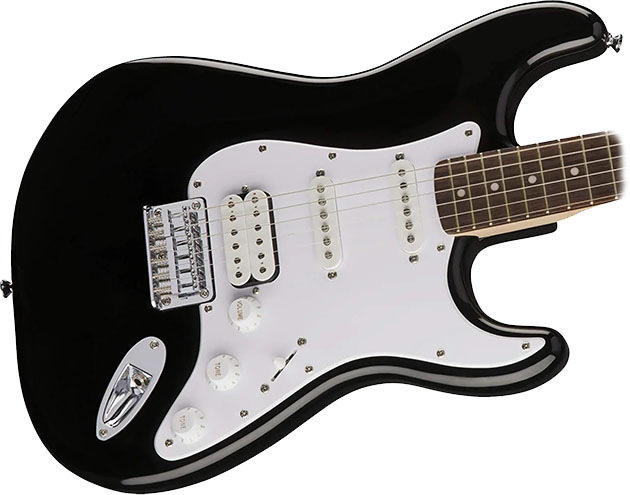 There is a possibility of picking up unwanted noises and interference signals using these devices. One of the most annoying things about single coils is the hum. SSS models (all single coil pickups) are also available, and HSS models (a humbucker and two single coil pickups) are less common.
Three pickups are present: middle, neck, and bridge, and a 5-way switch allow you to toggle between them or select two at once. It is quite common for electric guitars and is characteristic of most Fender Strats.
Those pickups sound nice on the Bullet Strat, especially for the price.
The Sound of Fender Bullet Stratocaster
When playing chords, the neck pickup sounds clean and quite pleasant. The instrument is perfect for playing blues and old-fashioned rock.
Whenever it's played clean, it sounds fantastic. It is possible to add ambiance, make the tone fatter, and do many other things with the right pedals.
Bullet Strats don't lend themselves well to jazzy voicings, but most folks won't buy them for that purpose. Metal genres can also be played with it if an overdrive pedal is paired with it.
If you connect the Bullet Strat to an expensive amp and a pedal board, you'll get nice tones, but they won't be cheap. Besides the tone knobs for the mid and neck pickups, there is also a volume knob to control the overall dynamics of this guitar.
It is not going to be a problem for a beginner to get a stage-ready tone. There is no doubt that a looper pedal is a better investment than a very expensive muscle amp for them.
---
In this video, you can hear the sound of the Fender Bullet Stratocaster Guitar together with a short review!
---
Is the Fender Squier Bullet Strat a Great Choice For Beginners?
As we've already mentioned, the Fender Bullet Strat is an excellent guitar for beginners. Now let's dig a little deeper.
The Squier Bullet Strat is not only a good choice for beginners because of its low price. Along with its dirt-cheap price, this is a user-friendly guitar. The instrument is easy to pick up, even for amateurs.
Due to its lightweight body, this guitar is easy to carry even for children, making it a suitable first electric guitar.
Due to its small size, it's lightweight and comfortable. Furthermore, it has a C-shaped neck, small frets, and light strings. This beginner's Stratocaster is a great choice for amateur players.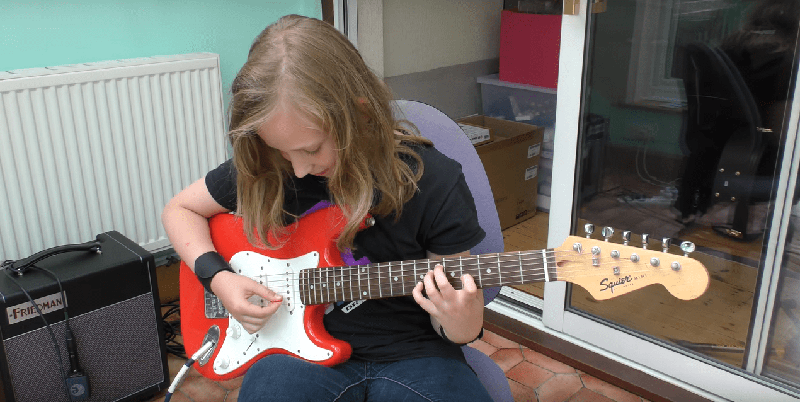 This is the perfect Stratocaster guitar for beginners, and it is a good choice for children and adults learning to play. Additionally, you can use it for jam sessions and small gigs. This is a great place to start your musical journey, too.
For children who are interested in music or have seen Stratocaster guitars in music videos and on TV, we highly recommend this guitar. This is primarily because it looks and feels like a Stratocaster. With its classic look and recognition factor, this guitar is instantly appealing to children. It can also feel very comfortable in their hands.
Are Squiers authentic Fenders?
There is some debate regarding whether Squier is truly a Fender. Considering that these are two companies with different histories, their products will definitely differ.
The Fenders are manufactured in the USA or Mexico, while the Squiers are manufactured in Asia. In spite of the fact that Squier is technically owned by Fender, people who worship the Fender name regard Squiers as cheap imitations.
That doesn't seem to be supported by much evidence. Some Squiers today are even more expensive than Fenders of similar make, and they play just as well as Fenders.
Since both brands produce guitars that feature quality materials and superb playability, picking one over the other is not really an option here. You should definitely choose one if you like it over the other!
---
Fender Squier Bullet Stratocaster Guitar!
It's beautiful and works perfectly, a guitar made to last!
Pros
Super affordable.
Lightweight.
Maple and rosewood neck and fingerboard.
Classic single-coil pickups.
---
Last Words
Fender's Bullet Stratocaster is undoubtedly a great choice for what it's worth. We like the playability of this guitar. There is a nice feel to the rosewood frets and the maple neck glides smoothly.
The single-coil pickups are also fine and we find them to be fun and decent. This kit is a perfect starting point and makes a nice gift for friends and family members.
Happy Strumming!