The Loar LM 310F Mandolin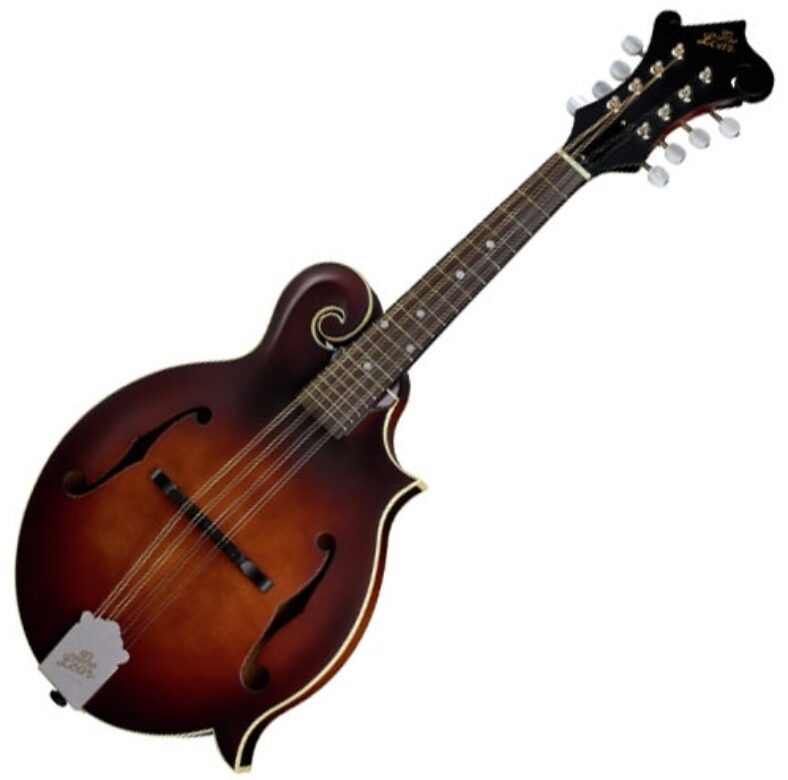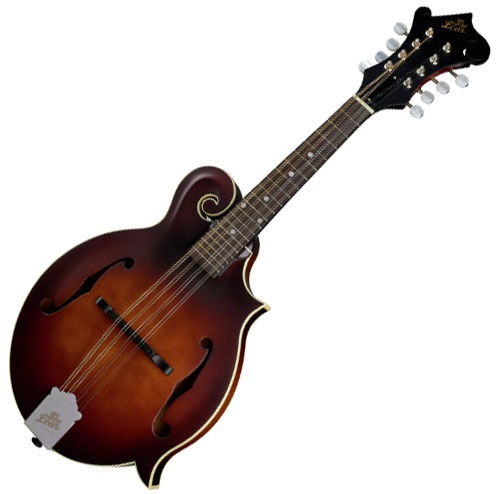 Hand-Carved Solid Spruce
Longitudinal Tone Bars
Nickel with Pearl Buttons
Satin Brownburst
The Loar LM 310F is one of the few F-Style mandolins for under $400 worth its price times two! This is perfect for beginner bluegrass because it's quality and playable.
Because of the solid, hand-carved spruce top, this mandoline has a quality tone and projection that's rare for this price. A maple neck with a comfortable profile fits comfortably in the player's hand, and the fretboard extension is removed beyond the 20th fret to allow the player to access the "sweet spot" of the fretboard without clacking the pick.
It is also interesting to note how this mandolin sounds, in addition to how it looks. There is a strong woody character to the sound, which is very full and warm. You don't get as much brightness and projection as you would on a much more expensive option, but overall it's fun to play and listen to. In some ways, it has a tone of its own.
THESE ARE
The Key Features:
Hand-carved solid spruce top delivers a classic tone with plenty of projection.
Maple back, sides, and neck offer bright richness.
F-style body with cutaway ensures excellent upper-fret access.
Neck with a traditional Thin "V" profile makes precision fretting and single-note runs easy and comfortable.
Classic style mandolin that can cut through modern-day ensembles.
Removed fretboard extension beyond 20th fret so you don't get hung up on upper frets.
Internal sound chamber bracing with longitudinal tone bars improves tonal balance.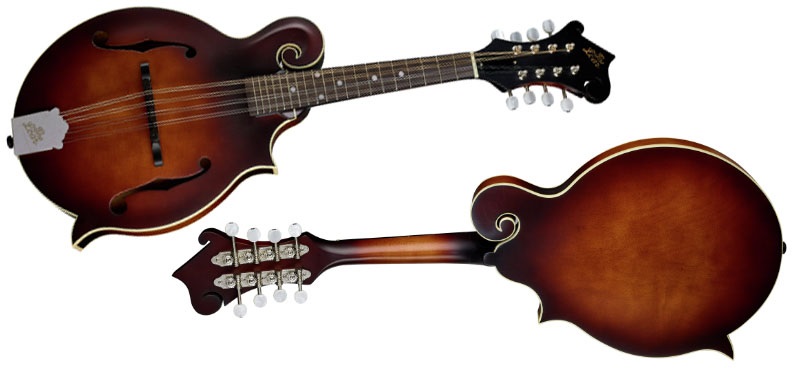 What Makes The Loar LM 310F so Special?
The characteristic mandolin "chop" can be recognized from the first strumming, and can only be found on instruments made with a true, hand-carved Spruce top. It is hand carved on the top of the LM-310F in order to provide a vintage sound, while still maintaining enough vibration to cut through in today's ensembles.
With a thin V profile, the maple neck fits comfortably in the player's hand, and the extended fretboard has been removed beyond the 20th fret so strumming can be performed freely without getting tangled up in the extended upper frets.
With an authentic F-style body and a graduated solid spruce carved top, you can not only enjoy incredible sound right out of the box but also pass this instrument on to future generations.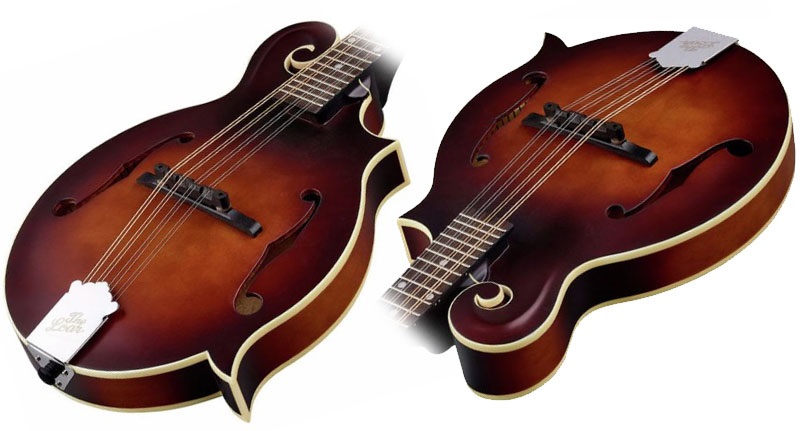 A Modern Mandolin With a Classic Design
Their exemplary mandolins, made from solid tonewood, come in a range of tones perfect for country, bluegrass, folk, Americana, and more. It's hard to beat the Honey Creek LM-310F F-style Mandolin.
A gorgeous solid spruce top, maple neck, back, and sides and padauk fretboard add rich tone and projective punch. It's super comfortable to play with thanks to its "V"-shaped neck carve, which sits easily in your hand, and its unique fretboard design. This is one mandolin you must play.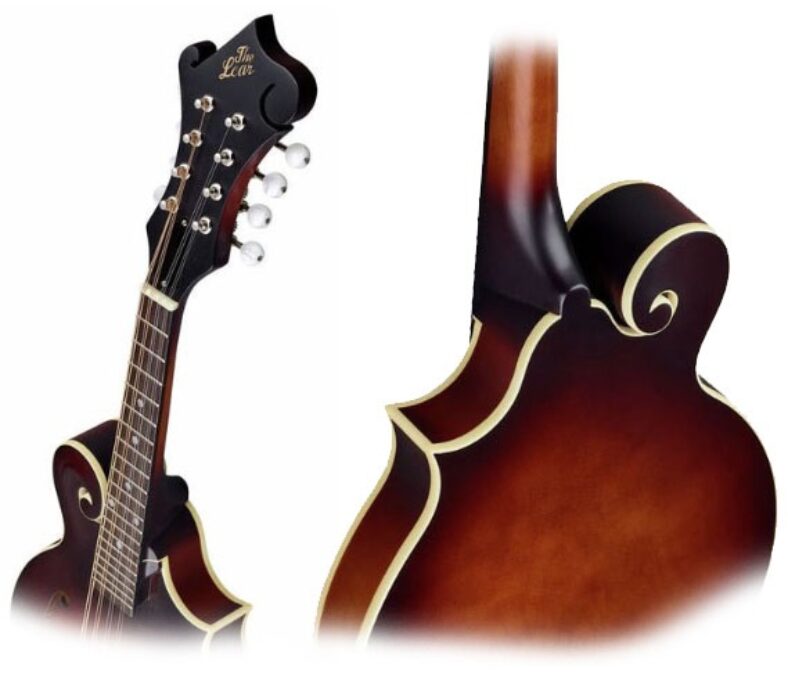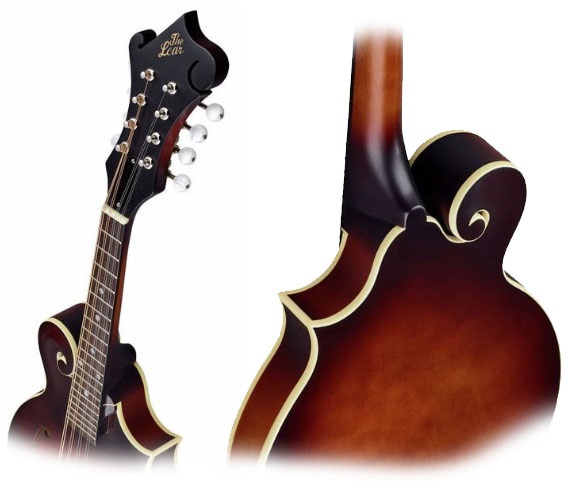 The Craftsmanship Speaks for Itself
It is easy to see the dedication to craftsmanship on each of the mandolins made by The Loar when you pick up one. The Loar mandolins are made with hard-carved tops, producing that classic 1920s sound that made the company's namesake famous in the music industry in the first place. It may look simple, but don't let that fool you; this mandolin has all the gumption and power you need to cut through an ensemble at any age.
Additionally, to help enhance the sound of the instrument, it is braced longitudinally with a unique longitudinal tone bar. It is also unique to Loar, the LM-310F Honey Creek F-style Mandolin does not extend past the 20th fret on the fretboard, allowing players to concentrate on the music rather than getting hung up on the upper frets.
The Loar LM 310F Mandolin
The Loar LM 310F is hand carved on the top in order to provide the listener with a vintage sound, but still, allow enough vibration.
Final Thoughts
A traditional mandolin with a high-end cut, this mandolin offers both a traditional sound and a high-end cut to ensure you are heard in an ensemble with this mandolin. In addition to a pleasant, warm bass tone, we also find it to have a nice, cutting treble tone.
Despite the fact that we see that plenty of buyers are happy with this product, some have noted that it may require some setup before it's ready for regular use.
Here is a list of more articles about mandolins that you might be interested in: