Squier Mini Jazzmaster HH Electric Guitar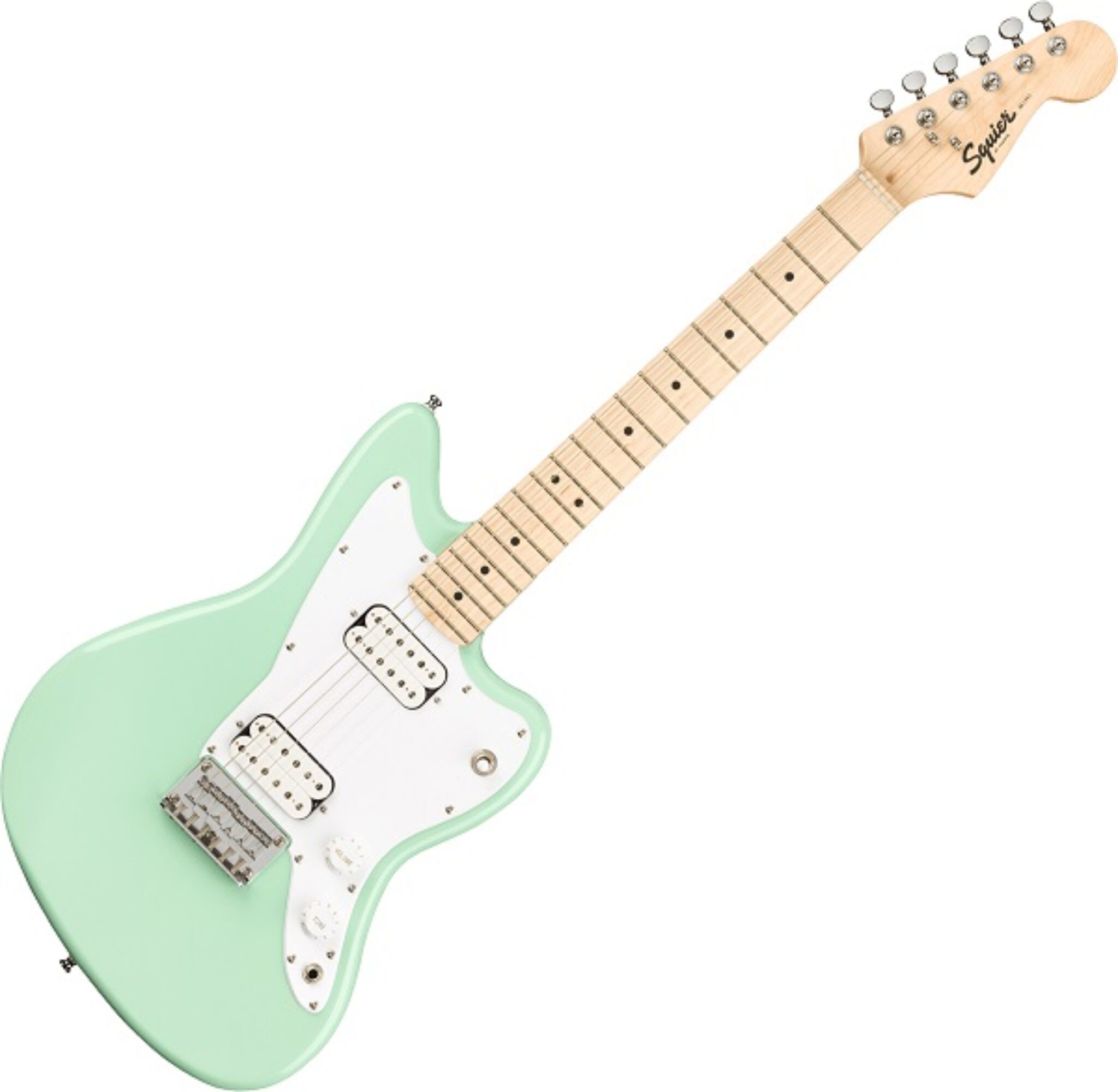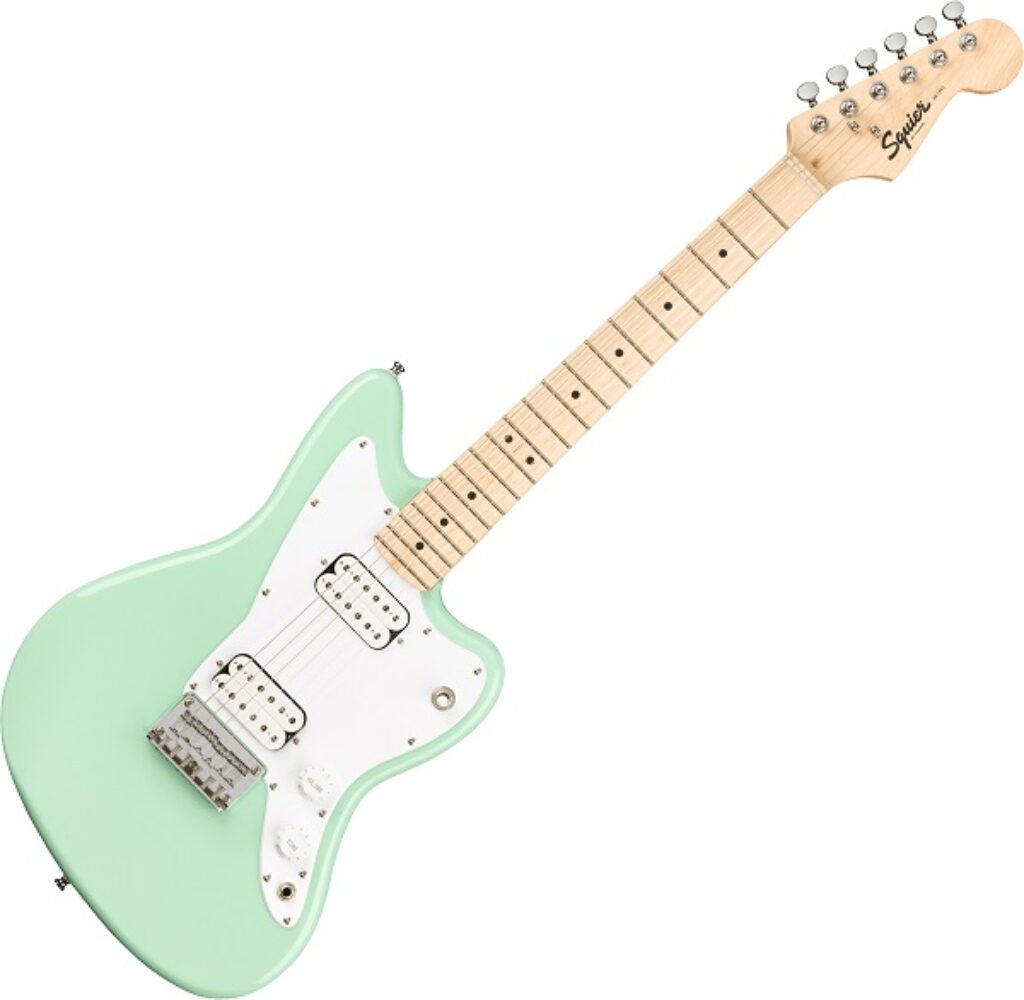 Body Type: Solidbody Body Shape: Mini Jazzmaster
---
Squier Mini Jazzmaster HH Review
Featuring classic styling and a familiar Fender sound, the Squier Mini Jazzmaster HH makes the perfect companion for players looking for a reduced-size instrument with classic styling.
A thin and lightweight body is featured, along with an easy-to-play "C"-shaped neck profile, dual Squier humbuckers with 3-way switching to provide sonic variety and a hardtail bridge to ensure a stable tuning.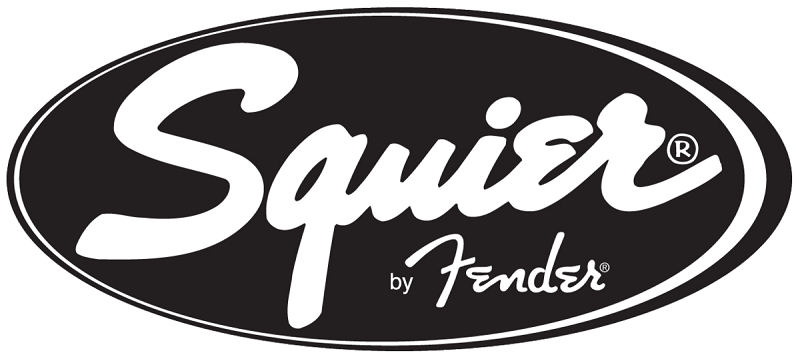 Mini Jazzmaster HH Features
In terms of size, the Squier Mini Jazzmaster HH is a 3/4-size electric guitar with a Poplar body and a Maple C-shaped neck with a satin finish.
With its scale length of 22.3 inches (standard guitars feature a neck scale ranging from 24.34 inches to 25 1/2″) the Squier Mini Jazzmaster is an ideal instrument for beginning players. However, adults can also use the Mini Jazzmaster as a travel guitar.
The Squier Mini guitars are not toys, as they are built with the same high-quality materials and are set up with the same care as the standard-sized Squier guitars.
Featuring two standard humbucking pickups, one volume, and tone control connected to a three-way pickup selector switch, the Squier Mini Jazzmaster HH is equipped with all the tonal versatility you need.
Among the hardware appointments on the Mini Jazzmaster is a synthetic bone nut, die-cast tuning machines, and a hardtail bridge. The instrument is available in three classic Jazzmaster finishes, including Daphne Blue, Olympic White, and Surf Green.
With its classic Fender styling and tone, the Squier Mini Jazzmaster HH is the perfect companion for players looking for a small electric guitar.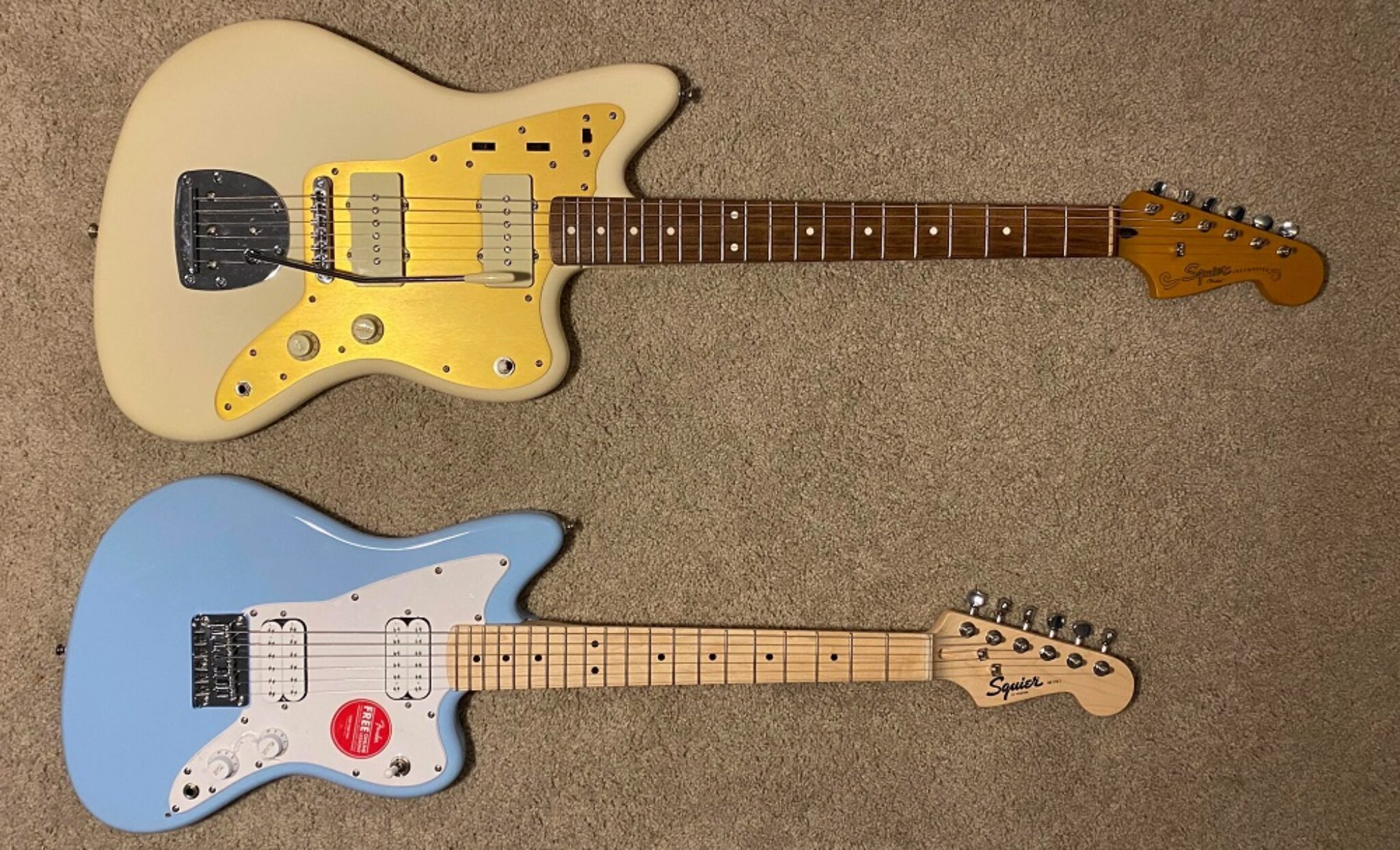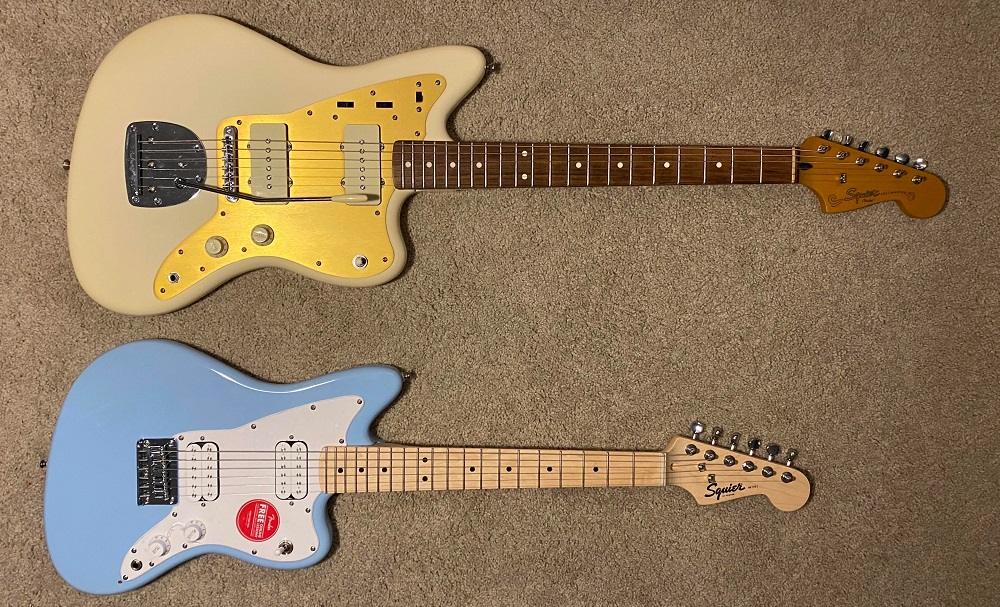 Squier Jazzmaster HH Sound and Design
Indie music has been dominated by offset guitars, such as the Jazzmaster, since the 1990s. They are an excellent alternative to some of the more common guitars due to their cool look and distinctive sound. The Mini Jazzmaster HH is the perfect choice if your young musician prefers Tame Impala over the Rolling Stones.
Besides its striking looks and stellar tone, it also comes with an impressive hardware package, including a synthetic bone nut, die-cast sealed machine heads, and a hardtail bridge, ensuring that your little one will never experience tuning problems.
In our opinion, the sound was quite acceptable for a mini-sized, essentially budget guitar designed for children. It sounded nice and clean across both pickups, as well as taking drive fairly well. In light of the guitar's intended purpose, we did not encounter any negative experiences regarding its tone.
Considering that we specialize in guitar electronics, we might be a bit picky and say that the volume pot functioned more like an on/off switch, which is more typical of linear taper pots (this guitar has logarithmic volume and tone though) or imported pots of low quality. However, they operated without crackling, and everything felt relatively solid, so it was not a major issue.
In this instance, we would have been entirely happy to have left the wiring and pickups as they were, as they are more than capable of performing the task at hand, and would certainly be suitable for a youngster to plug in and enjoy playing.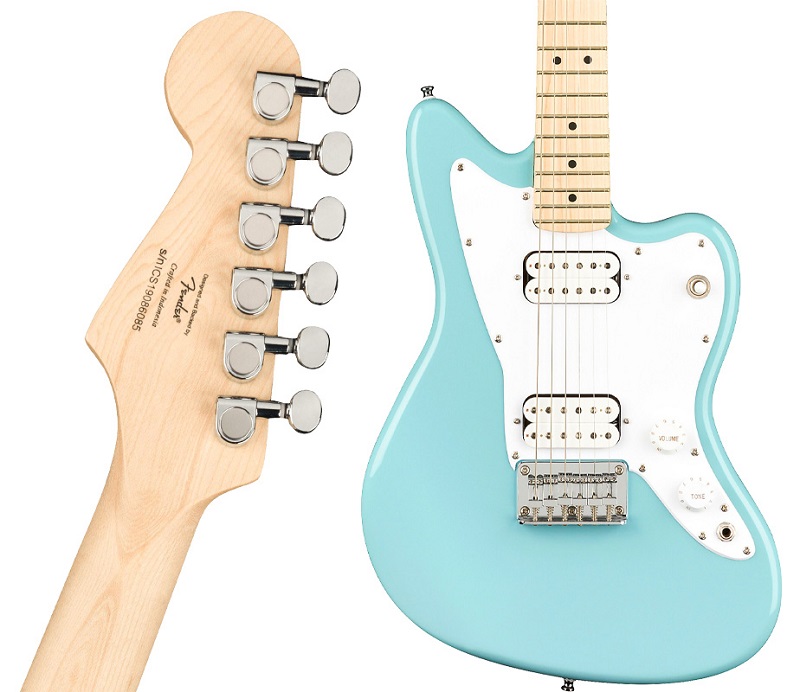 Please note that if you plan to purchase a strap for your child to use with this guitar, you should be aware that the strap buttons on this guitar are very small. As it is unlikely that any strap will easily fit onto them, we are not quite sure why they have even attempted to install these.
Therefore, the strap you buy will either need tiny strap button holes to prevent it from falling off, or you will need to install regular strap buttons.
We thought it was important to mention this small detail, as it is likely that many parents will purchase this guitar as well as an amp and a strap for their children, and it would be a shame if the guitar were to be dropped because the strap did not fit the small buttons on the guitar. Therefore, this should be kept in mind.
Mini Jazzmaster HH Brief Features
Fender Jazzmaster shaped Poplar body
20 fret "C" shape Maple neck, satin urethane finish
Maple fingerboard, 9.5″ radius
22.3" scale length
Synthetic bone nut, 1.6" width
2 standard humbucking pickups
Volume, tone controls with a 3-position toggle switch
Chrome hardware
Die-cast tuners
---
Why To Go For The Mini Jazzmaster HH by Squier
No matter if you are getting this guitar for your youngling or for yourself, for the amazing price range that it comes for, you are getting a complete steal of a deal by Fender/Squier. In terms of sound and quality, you will have the same as a regular-sized guitar made by this brand, since they didn't save on that.
Being a trusted guitar developer, you can be assured that you are getting an instrument that was made with care and with experience in hand. Again, for around $200, this guitar is something that all guitar lovers should consider.
Squier Mini Jazzmaster HH Review
Featuring classic styling and a familiar Fender sound, the Squier Mini Jazzmaster HH makes the perfect companion for players looking for a reduced-size instrument with classic styling.
Pros
Great Price
Classic Look and Sound
Compact Size for Kids and Grown-ups
HQ Pickups
Cons
Might be small for bigger players
Better strap buttons
Conclusion
All in all, we are really satisfied with this sweet little guitar as you can notice from our review above. We suggest that you go ahead and try it to double-check if it suits your needs in your closest music store. If you are satisfied, above we are providing a couple of online options from where you will be able to purchase it!
In case you are having any questions about this guitar, please let us know in the comment section below or reach out to the respected developer for more detailed answers. Until next time!