Recording King RKT-05 Dirty Thirties Tenor Banjo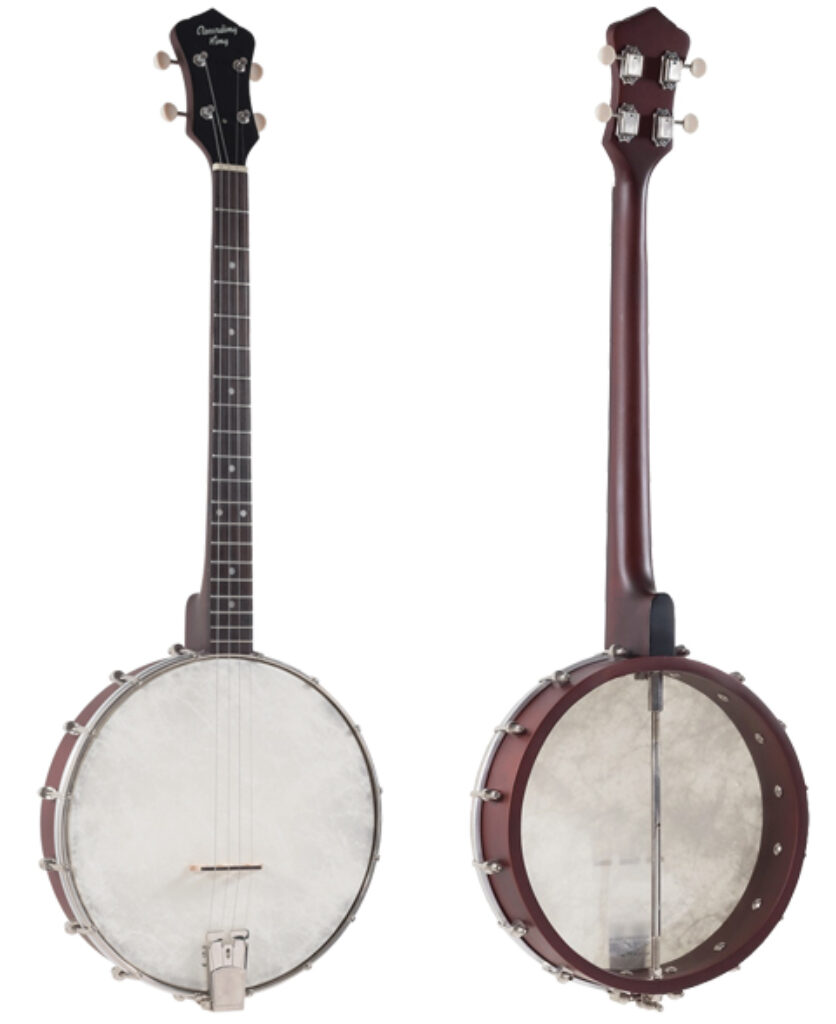 Great Playability.
Narrow Neck for Traditional Tunes.
Great value for the price.
---
Recording King RKT-05 Banjo Review
We made this article in order to bring you closer to the beautiful RKT-05 banjo. Before we get into everything about RKT-05, let's take a moment to briefly discuss Recording King, the company that manufactures this instrument.
The Company
Recording King is an American company specializing in manufacturing musical instruments, particularly banjos and acoustic guitars. In addition to providing players with the sound and appearance of vintage instruments, the company is known for producing high-quality, affordable instruments.


Founded in the 1930s, Recording King has a long history of producing visually and acoustically inspiring musical instruments. It is known for producing instruments with classic sounds and feels that are well-suited to bluegrass and folk musicians.
Recording King also offers resonator guitars, mandolins, and ukuleles in addition to acoustic guitars and banjos. These instruments are constructed with high-quality materials, such as solid tops, maple backs and sides, and bone nuts and saddles, to provide players with a warm sound.
A well-respected brand in the world of musical instruments, Recording King produces affordable, high-quality instruments that provide players with a classic sound.
Recording King RKT-05
With the Recording King Dirty 30's Tenor Banjo, 100 years of history is combined with a modern, road-ready sound. Originally introduced in the early 1900s, the tenor banjo's C-G-D-A tuning is ideal for folk, Celtic, and Dixieland music. In addition to its traditional vibe, the tenor banjo makes a great crossover instrument for mandolin, violin, viola, and cello players.
As with the rest of Dirty 30s' guitars and banjos, the Tenor Banjo has a road-ready style. This guitar's narrow 19-fret neck feels great in the hands, and its 23″ scale delivers crisp clarity and a good feel. For the classic period-correct sound, 16 brackets secure a REMO Fiberskyn head to the open-back rim.
Build Quality and Appearance
A classic look and feel inspired by vintage 1930s tenor banjos describe the Recording King RKT-05 Dirty Thirties Tenor Banjo. Featuring a distressed, vintage-style finish, this banjo has a maple rim and resonator with a well-worn, rustic look. A rosewood fingerboard with dot inlays is fitted to the satin-finished maple neck. Tuning is made easy and accurate with the planetary tuner system.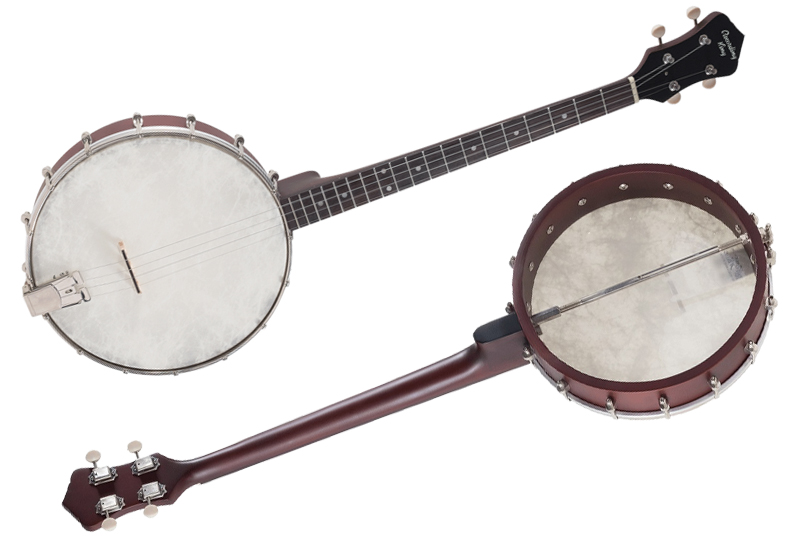 Considering the built quality of the Recording King RKT-05, it is solidly constructed. Remo's head ensures a balanced, full-bodied sound, while the maple rim and resonator provide rich, warm tones. There is no need to worry about the planetary tuners, as they perform well and keep the instrument in tune.
It has a traditional look, with a distressed finish and simple dot inlays that give it a vintage charm. The satin finish on the neck makes the instrument feel comfortable, and the distressed hardware makes the instrument look well-worn and vintage.
This Recording King RKT-05 Dirty Thirties Tenor Banjo is well-made with a classic appearance and feel. In terms of build quality and appearance, it is an affordable tenor banjo that combines a vintage aesthetic with an affordable price point.
Tuners and Tuning
Designed to provide easy and accurate tuning, the Recording King RKT-05 Dirty Thirties Tenor Banjo is equipped with a planetary tuner system. Instruments can be tuned quickly and easily with planetary tuners, which operate smoothly and precisely.


Players have noted that the RKT-05 stays in tune well even after aggressive playing or changes in temperature or humidity. During performances or practice sessions, the planetary tuners ensure that the instrument stays in tune.
Players also appreciate the planetary tuners' traditional design, which adds to the vintage look. Tuning buttons are fashioned in the traditional style, adding to the classic appearance of the banjo.
Ultimately, the planetary tuners on the Recording King RKT-05 Dirty Thirties Tenor Banjo provide an accurate and reliable tuning method.
The Sound of RKT-05 Banjo
With its warm and full-bodied tone, the Recording King RKT-05 Dirty Thirties Tenor Banjo is well-suited to bluegrass, folk, and traditional Irish music styles. Remo's head ensures a balanced and responsive sound, while the maple rim and resonator provide a rich, resonant sound.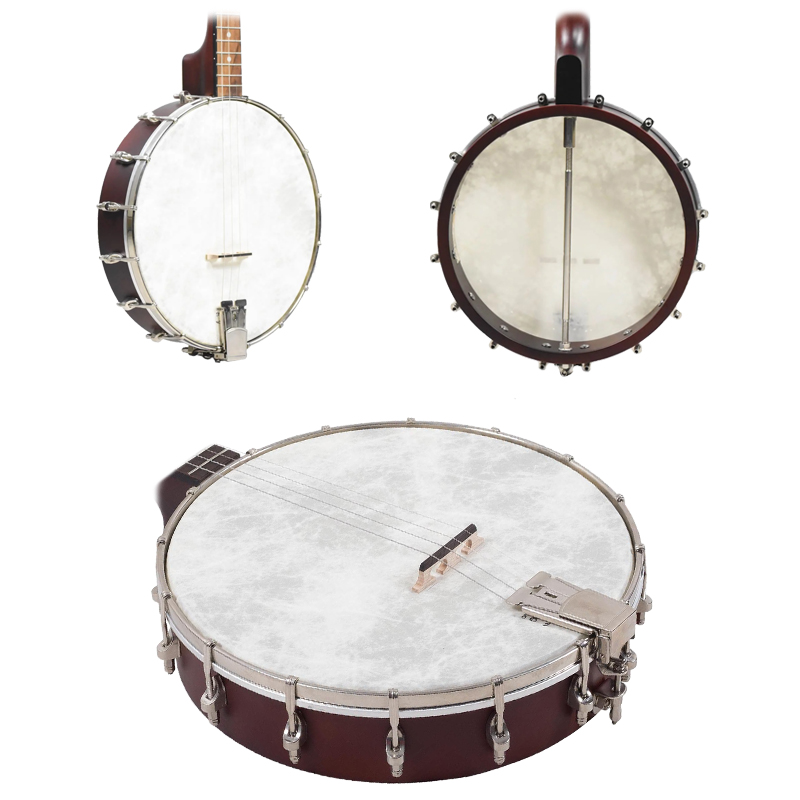 RKT-05 players appreciate its clear, articulate sound, good projection, and bright, lively tone. Players can produce a variety of dynamic playing styles and techniques with this instrument's responsive feel. The tenor banjo's warm, resonant tone makes it a good accompaniment instrument, as well as a melodic solo instrument.
Its good projection makes it capable of filling a room or small performance space with sound. Banjo sounds are clear and resonant, with good tonal balance, and they have a warm, resonating quality.
It is a well-rounded instrument with a classic sound that can be used for an array of musical styles and playing techniques. With its warm, full-bodied tone and responsive feel, this tenor banjo is an excellent choice for players looking for an affordable instrument that has a classic sound and feel.
---
In this video (by Recording King official) you can hear the sound of this beautiful tenor banjo
---
Recording King RKT-05 Tenor Banjo
An awesome banjo instrument made for beginners and intermediate players!
Pros
Great Build Quality.
Narrow Neck for Traditional Tunes.
Great value for the price.
Cons
Some shops have bad packaging.
Last Words
Ultimately, the Recording King RKT-05 Dirty Thirties Tenor Banjo from Recording King offers players a classic sound and feel at a budget-friendly price.
This instrument has a distressed finish and vintage-style appearance, making it an attractive option for players looking for a traditional instrument.
Remo's head and maple rim and resonator ensure a warm, full-bodied sound, while the planetary tuners provide easy and accurate tuning. If you're looking for a classic tenor banjo sound without going overboard, the RKT-05 is a good choice whether you're a beginner or intermediate player.