Discover the Secrets of Tone: The Versatile Sound of the Ibanez TOD10N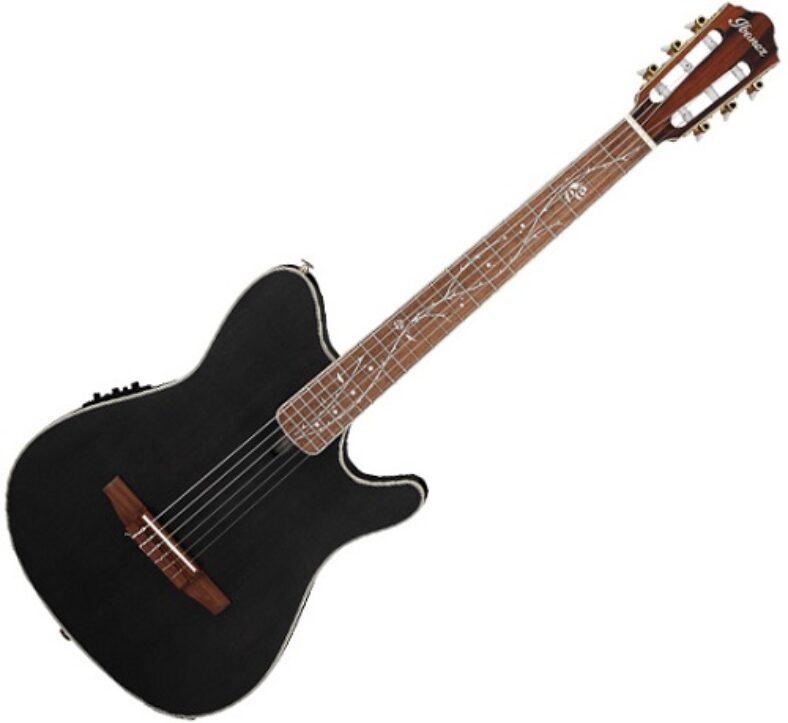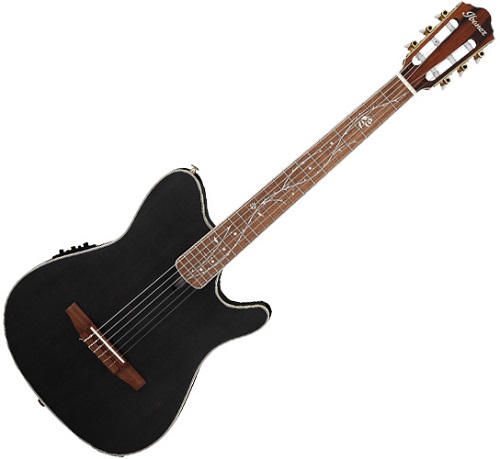 Provides a clear acoustic sound.
Offers great playability.
Beautifully designed.
Fingering is easily done.
A brand new Ibanez nylon strung acoustic guitar, in which Tim Henson has signed his name, is now available in the market. It is the brand new Ibanez TOD10N. With the Polyphia song Playing God featured on the guitar, the guitar has long been awaited by Polyphia fans. In the video for "Playing God," which was made by Polyphia (Tim's band), this new version could be seen for the first time. Previously, Tim's signature model was an all-electric guitar, but now he has added an acoustic version. We'll explore this in more detail.
THESE ARE
The Key Features:
The nylon-string design was built for Polyphia's Tim Henson, a modern 6-string virtuoso.
The ultra-thin 50mm body provides exceptional comfort.
There are deep cutaways so you can get to the upper frets easily.
This guitar has a solid Sitka spruce top with fan bracing so you can feel your tone.
The back and sides are Sapele, so they deliver a rich, warm tone.
An attractive and sturdy Nyatoh carved into a comfortable "C" shape.
The fingerboard is walnut with a 15.8-inch radius for enhanced playability.
With a 1.8-inch nut width, you'll have plenty of space between strings.
Plugging in the Ibanez AEQ210TF preamp and Fishman Sonicore pickup gives you rich, snappy nylon-string tones.
There are a phase switch and volume/treble/bass controls.
A sound port on the side provides instant feedback to the player.
The "Tree of Death" inlays are moody.

What Makes Ibanez TOD10N so Special?
It has been made with excellent craftsmanship while keeping the price as low as possible. There is no doubt that this is a guitar with decent playability. This guitar is a perfect choice with excellent pickups that produce a great tone and provide tons of sustain. Solos are more likely to be played on this instrument than chords. Generally speaking, this is a guitar with excellent value for the price that offers a lot for its price point. Overall, this is a good guitar for the price that you are paying.
A Modern-Day Master's Dream
Ibanez's Tim Henson Signature Nylon acoustic-electric guitar was first seen in Polyphia's "Playing God" video, and it's loaded with performance-minded features and futuristic nuevo flamenco tones! Many fans mistook it for a solid-body guitar. Still, it's built in a way that's far more traditional than you'd think – the solid spruce top is braced classically, making it touch-sensitive enough to bloom and resonate with even the slightest touch.
In addition, Tim's technical playing requires unfettered fret access, so Tim's Sapele body offers to play comfort to rival even the slimmest solid bodies. This acoustic-electric guitar is rounded out with Ibanez and Fishman electronics, faithfully replicating this 6-string's rich tone.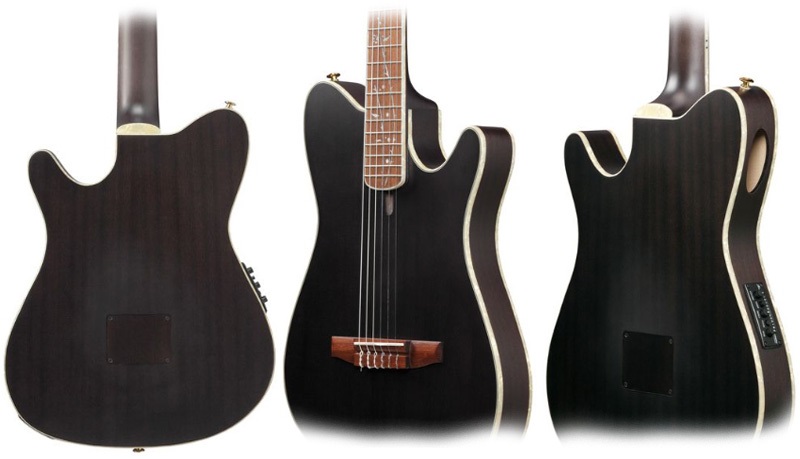 A 50mm Body That's Ultra-Thin
Designed with an ultra-thin 50mm body width, this Ibanez acoustic-electric guitar blends the traditional tone of a nylon string with the comfortable feel of a solid body! Besides its solid spruce top, this guitar has traditional fan bracing to give it a touch-sensitive sound that mimics a classical guitar. With a discrete sound port on the upper horn for instant aural feedback, it's a radically fresh take on nylon-string crossover guitars.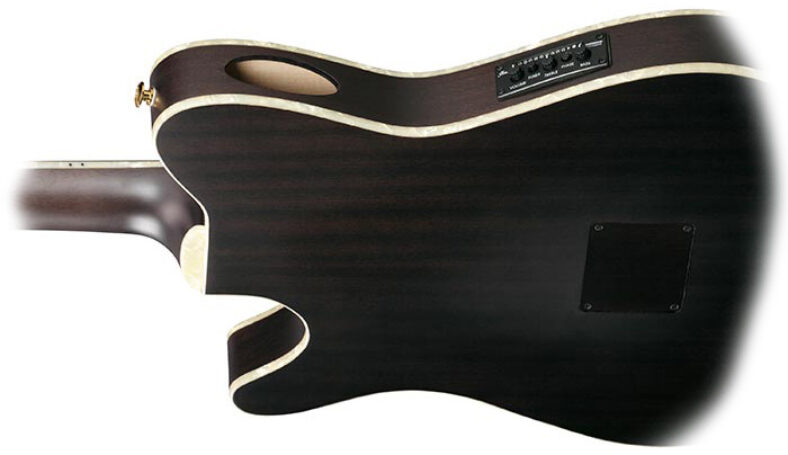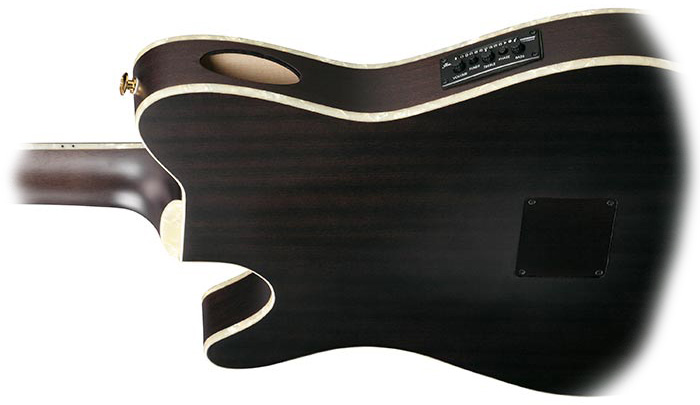 Playability That Pushes the Boundaries
It's no surprise that Tim Henson's Ibanez features a plethora of performance-minded features due to his innovative rock-meets-trap-meets-electronic style. With the slim "C" neck, you can fly up and down the fingerboard much more easily than with a traditional nylon string.
A slightly thinner 1.8-inch nut width provides plenty of room for fingerstyle playing without feeling cumbersome, which is great for classical guitars. A walnut neck of the Ibanez Tim Henson Signature Nylon acoustic-electric is studded with a 15.7-inch radius, which is a design guitarist will find instantly familiar to them if they're switching from electric or steel-string guitars.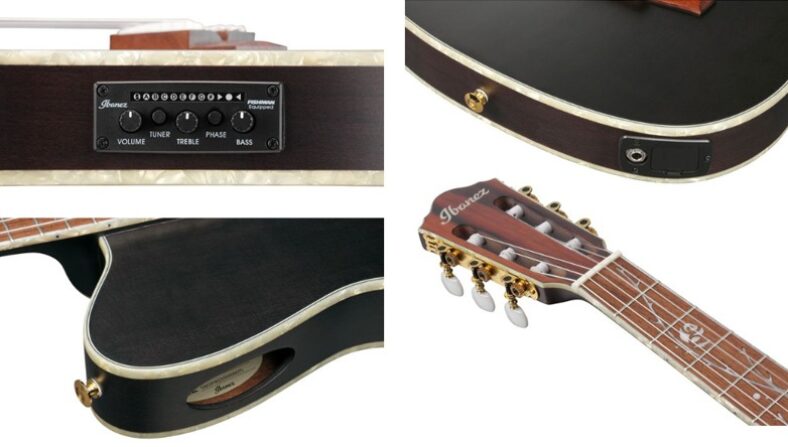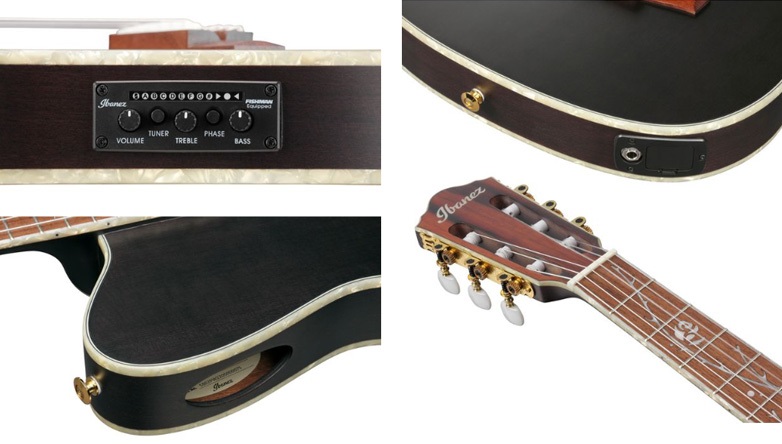 Ready for Stage and Studio
The Ibanez Tim Henson Signature Nylon acoustic's AEQ210TF preamp and Fishman Sonicore pickup deliver world-class plugged-in tones. Plus, the built-in 2-band EQ and phase switch let you tweak your tone to fit any sonic application. Ibanez Tim Henson Signature Nylon's cutting-edge electronics are perfect for strumming, storming the stage, or copping the tones off Remember That You Will Die!
The Ibanez TOD10N is a versatile instrument with a versatile sound
Try out the Ibanez TOD10N if you're looking for a versatile, stylish, and high-quality guitar.
Final Thoughts
The Ibanez TOD10N is a great choice in terms of quality and price. As you can see in the article, the guitar offers outstanding playability along with a rich, natural sound, as well as numerous extra features. This is definitely a piece that you will love if you are a guitar lover.
Here is a list of more acoustic-electric guitar articles that you might be interested in: