Check Out The Best Viola Strings Available On The Market!
The Viola is a really great instrument that requires the best possible strings in order to produce its signature sounds!
In case you purchase a viola, the instrument will come together with a set of strings, unless it is mentioned that the instrument is coming without strings. However, even so, you'll be able to change its strings in case you are not happy with the existing ones, if you want to try different sounds and musical styles, or if you want to make sure that you have a backup in case the existing ones break.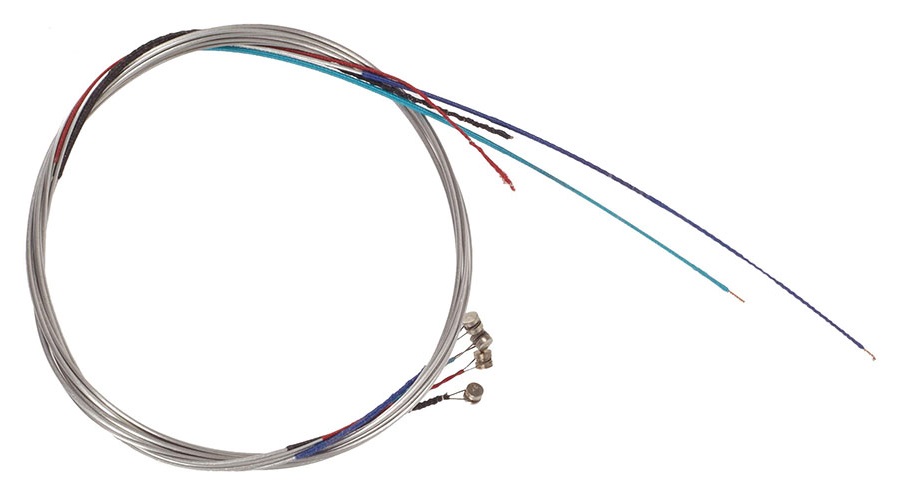 It's possible that you'll say they are all viola strings, so what's the big deal? Well, in case you do a little bit of analysis, you will notice that there are a number of different types of viola string sets on the market. In case you wish to improve your playing technique and style then you need to be concerned about the viola strings that you are using on your instrument.
In order to help you with your selection, in this article, we reviewed the best Viola strings that are available on the market right now. Our selection will definitely help you choose your new viola strings.
---
1. D'Addario Helicore Viola String Set
With a great reputation, D'Addario's Helicore line is a steel string that has a bright and warm sound. Made in the USA, Helicore strings are excellent for beginners and learners because they offer a clear tone and fast response. For their high quality, these are inexpensive string sets featured in our list of best viola strings.
The one thing that Helicore strings lack is lots of power and complexity, however, they've discovered a professional market where these features are usually not as important: popular music.
Helicore strings are often used to great success on electric instruments. There is even a brand new 5-string set with a low C-string packaged specifically for 5-string electric violins (or a violin/viola hybrid).
D'Addario Helicore's viola string has different sizing choices than other strings, offering their strings in 4 lengths. The most typical lengths bought are the Medium Scale and Long Scale, which are 15" to 15 ¾" and 16" to 16 ½" respectively. Be sure to know the length of your instrument before you decide to make a purchase.
Helicore strings can be found in heavy, medium, and light gauges.
Features
For 15″ – 16″ viola.
A-string: Aluminium on steel rope core.
D-string: Titanium on steel rope core.
G-string: Silver on steel rope core.
C-string: Tungsten / Silver on steel rope core.
Tension: Medium.
H410-MM complete set.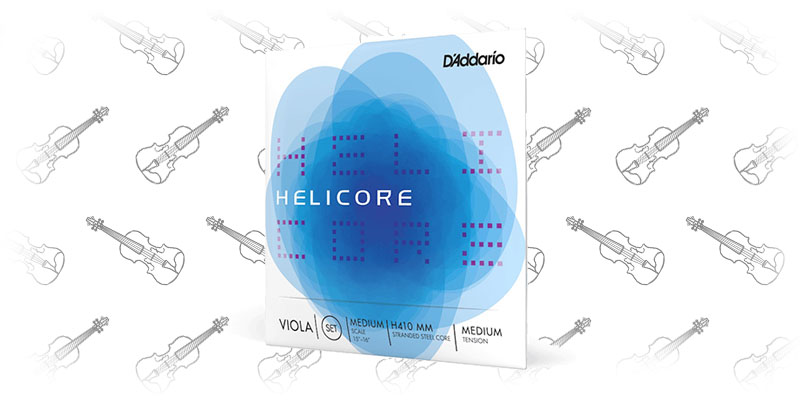 You Can Buy D'Addario Helicore Viola String Set on the Links Below!
---
2. Pirastro Obligato up to 16.5″ Viola String Set – Medium Gauge
The Pirastro Obligato is another premium option that seeks to offer only the very best experience to both beginners and skilled artists that don't mind spending a bigger amount of money for a high-quality set of the best viola strings. Clients worldwide have nothing but high praise for the range of sounds that it can produce and the advanced tone that is rich with overtones.
Another factor that makes this alternative perfect for any kind of artist is the tuning stability which makes playing with these strings simple since you'll have to spend much less time tuning and more time actually playing your instrument. Add to that the excellent response and you've got yourself the ideal purchase.
The Pirastro Obligato is designed to be used with violas that are up to 16.5 inches. For purchasers that want their pick to deliver great durability, they need to be glad to learn that this product is making the use of new synthetic viola string materials whose whole goal is to offer excellent performance in a durable construction.
This set of strings is made to please both newcomers and professional viola players because the product offers quality at a very affordable price.
The strings manage to produce a wide range of sounds with complicated tones that are also rich in overtones. You don't have to waste your time and energy with the tuning procedure since they tune very easily so you'll be able to focus only on music.
These medium-gauge strings provide the musician with an excellent response for an amazing musical performance in front of the viewers. The strings are fabricated using synthetic materials which are very durable but deliver a wonderful sound.
Features
All Ball-End Steel winding/Aluminum core A.
Alumuminum winding/Synthetic core D.
Silver winding/Synthetic core G.
Tungsten-silver winding/Synthetic core C.
For up to 16.5″ Viola.
Medium Gauge.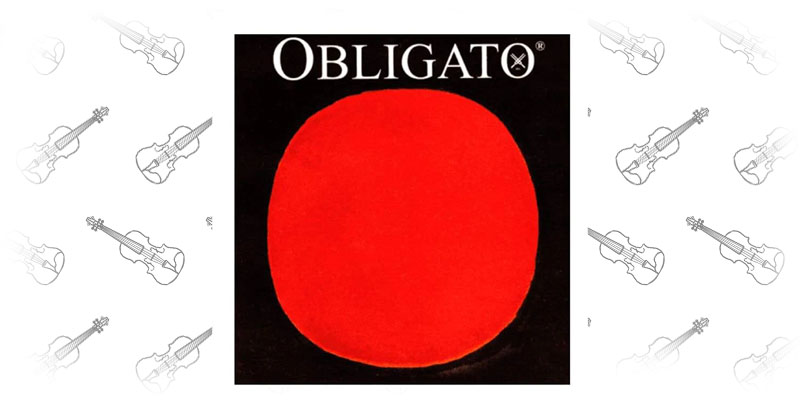 You Can Buy Pirastro Obligato Viola String Set on the Links Below!
---
3. D'Addario Prelude Viola String Set, Short Scale, Medium Tension
D'Addario Prelude Viola string set is, without a doubt, one of the most inexpensive string sets you will be able to find available on the market without actually sacrificing the standard that you get. The strong steel core is optimized in order that it creates only the warmest sound possible.
These student strings are designed for beginner artists that can't spend quite a bit on their instruments, but that also want to achieve a great performance. The D'Addario Prelude is the most popular choice for educators because of the unique mix of economy, warm tone, and durable design.
The D'Addario Prelude are strings manufactured, designed, and engineered in the USA, which allows the company to keep prices lower. This option is sized to suit long-scale viola with a body length of 16-16 1/2 inches and a playing length of 15 inches. These medium tension strings are carefully optimized to fit the needs of as many players as possible.
This set of best viola strings helps you produce stunning and warm sounds because of the steel core that is very strong and it gives the product additional sturdiness. The strings are perfect for beginners and amateurs since they are reasonably priced and easy to put on the viola.
This set is most popular among many educators because it combines sturdiness with a warm tone in a single product that offers the students improved performance. The strings are medium-tension to be able to meet the needs of most musicians.
This set is manufactured in the USA based on strict requirements so the buyers can have an incredible musical experience.
Features
Suitable for body lengths from 14″ – 15″.
A and D strings: Aluminium on steel core.
G and C strings: Nickel on steel core.
Voltage: Medium.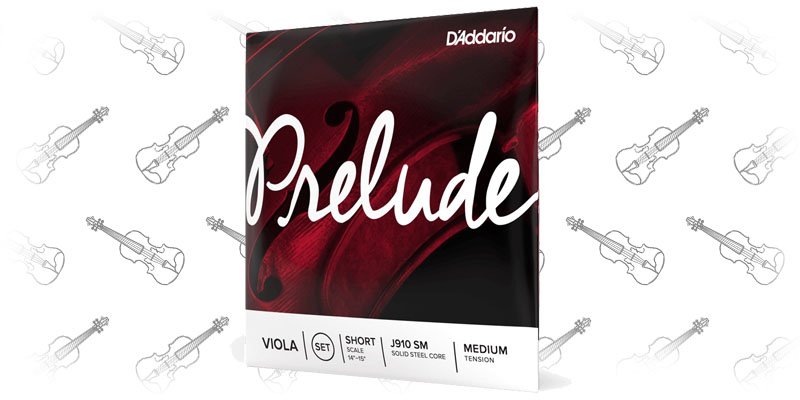 You Can Buy D'Addario Prelude Viola String Set on the Links Below!
---
4. Pirastro Evah Pirazzi up to 16.5″ Viola String Set – Medium Gauge
With a core made out of modern synthetic multifilament fiber, the Pirastro Evah Pirazzi stands out from the usual Pirazzi because of the warmer, brilliant, and powerful sound that has the potential to create. With this investment, you're going to get a wide dynamic range and an emphasis on the individual sound picture of every instrument.
In case you are performing in diverse environments and places, you should be glad to know that the material used in the production of the Pirastro Evah Pirazzi synthetic strings makes it resistant to variations in humidity and temperature. Additionally, this feature can also be suitable for violas that are geared up with piezo pickups and also for electric violas.
In this set, you will find four strings and the A-steel strings include a removable ball. Another interesting thing about this product is its excellent response and tuning stability. This makes it a perfect selection for beginners and professional players alike. All the things are packaged in a classy and durable envelope that is created to keep all the things in one piece.
The modern synthetic multifilament fiber construction help strings to create a very unique warm sound.
Features
Tension: Medium.
A-String: Steel/Chrome steel.
D- and G-String: Silver.
C-String: Tungsten/Silver.
You Can Buy Pirastro Evah Pirazzi Viola String Set on the Links Below!
---
5. Larsen Viola A String Aluminum/Steel Ball-End
Every player needs strings in order to practice their instrument and this set could be the perfect option for you, because of its more than affordable price. In case you invested in a costly viola string set, you most likely don't want to stress it during your rehearsal or learning classes.
This is the moment when this set of strings can come in handy. Considering their low price tag, it won't represent an effort from your side to get them in order that you will have something less sophisticated to make use of in situations when you want to improve your playing skills.
They are made out of aluminum and steel, and these strings are additionally resistant and can easily be part of every beginner's starter kit when it comes to playing the viola.
Features
For Viola.
A string.
Chrome steel.
Ball end.
Thickness: Medium.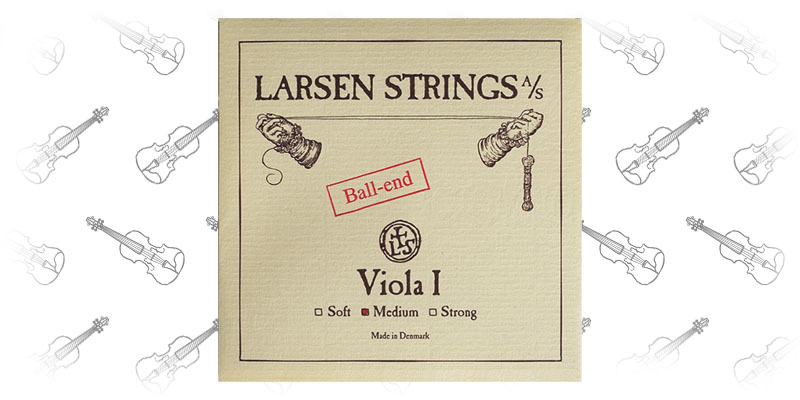 You Can Buy Larsen Viola A String on the Links Below!
---
6. Pirastro Evah Pirazzi Gold Viola String Set 4/4 Medium
Pirastro Evah Pirazzi Gold is a great set of viola strings and they are going to make your instrument produce amazing sounds. With a steel core and chromed steel windings, these strings are able to deliver superb results.
Because this brand pays special attention to details, every string has a peg end silking of a different color. The producer additionally mentioned that this specific set is able to make a viola produce warmer sounds than other different Pirastro viola string set options.
If this is going to help you, it is determined by your necessities in regard to the sounds you're trying to obtain from your instrument. When it comes to the break-in time, these strings have a lot shorter period and they are additionally very resistant and are not getting affected by environmental conditions.
Features
Tension: Medium.
A string: Steel /chrome steel.
D and G strings: Silver.
C string: Tungsten/ silver.
All strings with ball-end.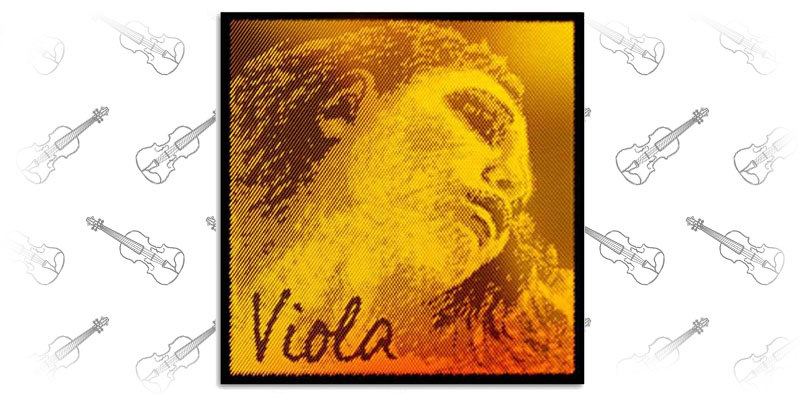 You Can Buy Pirastro Evah Pirazzi Gold Viola String Set on the Links Below!
---
7. Thomastik-Infeld 141 Dominant Synthetic Core Viola Strings
In case you are still working on your viola playing abilities, synthetic core strings are the most suitable choice because they are immune and behave very nicely in every kind of environmental condition.
So, you don't have to stress about humidity too much, while tuning is completed fast and easily. And when high quality is a part of the strings' manufacturing process, you already know that your instrument will perform perfectly every single time.
With these strings, you'll be able to enjoy rich overtones and a soft but clear intonation. And all of this without having that metallic sound that can usually be found in the case of cheaper strings. You're going to get great quality for the money spent on this product.
Features
Made with a highly flexible, multi-strand synthetic core.
Tonal warmth and feel of a gut string while being impervious to changes in humidity.
The sound is soft, clear with a stable intonation and they are rich in overtones.
Effortless response to intricate fingering and its tuning stability.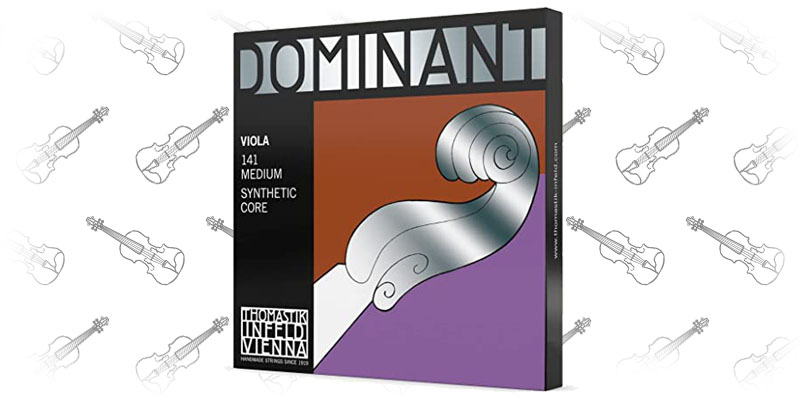 You Can Buy Thomastik-Infeld 141 Dominant Viola Strings on the Links Below!
---
Best Viola Strings – Buyers Guide!
Looking for the best strings for the viola isn't an easy process, especially in case you are a beginner artist that has just gotten their first experience playing this very nice instrument. If you add the apparently endless amount of choices that you can select from, there is no surprise that this can end up turning into a difficult and time-consuming process.
In order to help you with your decision, we made a detailed review that will help you decide about your next viola strings.
Types of strings
There are three standard types of viola strings, and whenever you make a purchase decision, this is a part that must be considered carefully. It will depend on the sound quality you like and your playing style as well.
One type of string can sound very good on one instrument, however, it might end up sounding boring or sour on another. Because of this, we suggest you experiment as much as possible; you should never feel discouraged in case your first buy doesn't live up to your expectations.
If you want to keep away from disappointments, it is best to pay specific attention to all the types out there and select the one that matches your unique needs. The three types are as follows: gut strings, synthetic core, and steel strings.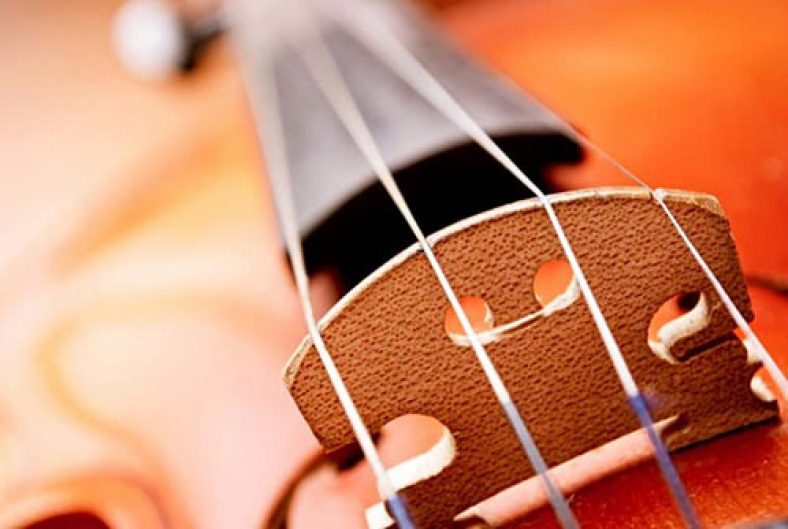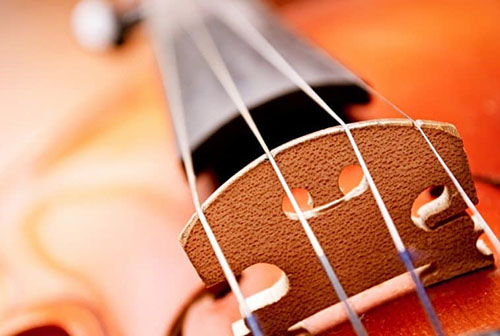 Gut strings for hundreds of years have been the material out of which strings had been made and to be even more specific; they have been made out of pure sheep gut. In recent times, most gut options only have a gut core and usually are not made completely of the gut.
Gut strings are famous for their warm and rich sound with many complex overtones. The drawback is that they will react to weather and thus require additional tuning than the synthetic ones.
The synthetic core is the most preferred alternative mostly because they are extra stable than the gut choice while offering an identical tonal color and a much more stable pitch.
Steel core strings are slowly but steadily starting to be just as popular as gut among non-classical musicians. Steel has a direct and clear sound with few overtones, and if they are wound, it can have much more fascinating overtones.
They are more stable in pitch when compared to the gut, and they also last for a very long time. This makes them perfect for entry-level or beginner instruments.
Strings care and their durability
Another aspect that you need to keep in mind when buying your first strings is the longevity that you can expect from them. The longevity of these viola strings varies, and especially thicker strings can have less longevity than others.
The very first thing to know is that if you need durable strings, you'll have to be prepared to spend more cash on them. With that in mind, you will need to know that even good viola strings are not going to last forever.
Most musicians suggest that strings need to be changed every six months. The explanation for this is that, over time, they are going to lose some of their edge and brilliance, turning unresponsive and dull. It is a gradual change, and most musicians won't detect it however, the change is there, so whenever you buy your product you'll have to think about this.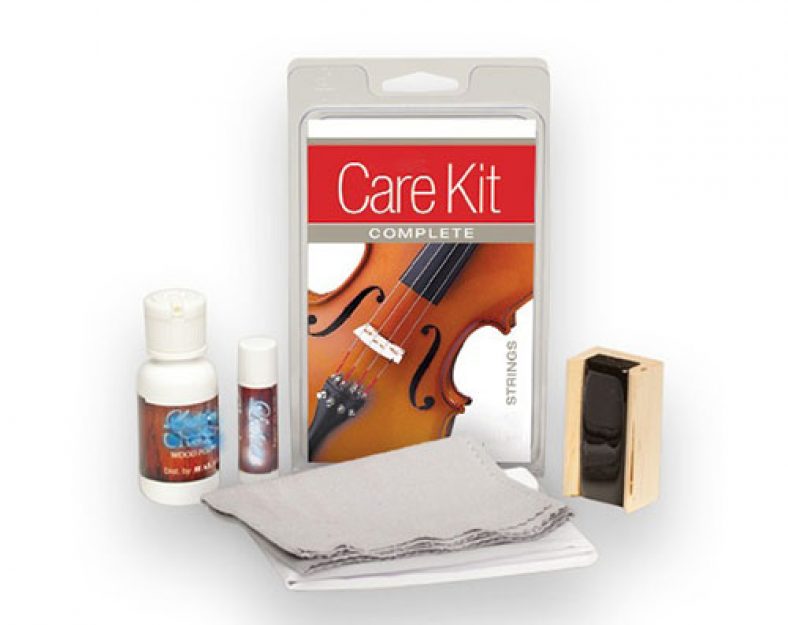 High-quality strings might be able to prolong this period by a few months, but even they will have to be changed. To increase the life of your products you must also take the time and take care of them. You need to wipe off your viola and strings with a clean and soft lint-free cloth after each practice session.
Quality of Viola strings
Whether or not you are searching for low-cost viola strings or the best option money can purchase, you should always be sure that what you are buying will work nicely together with your instrument and provide the sounds that you really want.
One way to do that is to experiment a lot till you get a taste of what each product can deliver. This way you can find it a lot easier to recognize the products that work best together with your instrument. In case you don't have time to waste the best thing you can do is go with respected viola string brands such as Larsen, Pirastro, Jargar strings, and D'Addario viola strings.
This is a great video that may help you when buying new Viola strings!
Last Words
We hope that our viola strings review will help you with your selection and you are going to choose the perfect strings for you.