PRS SE A60E Acoustic-Electric Guitar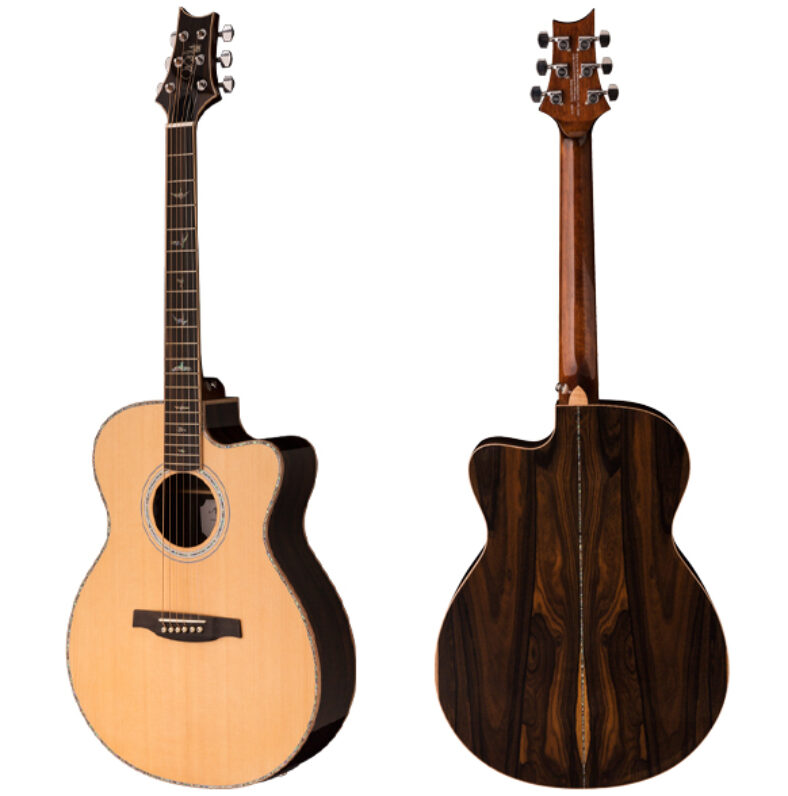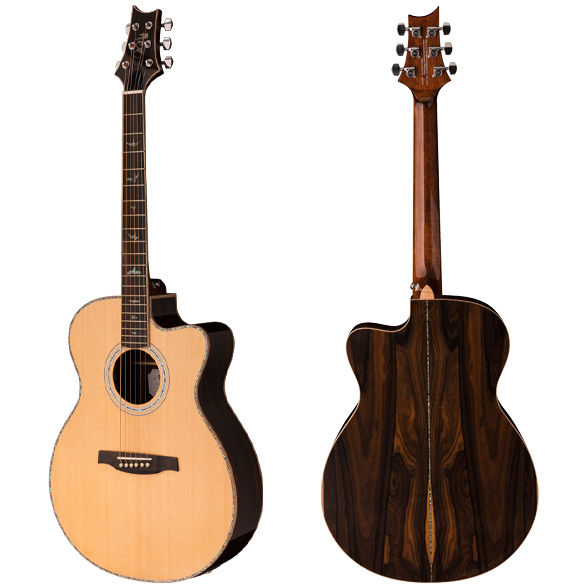 Great Playability.
Excellent Build Quality
Beautiful Ziricote
Great Price!
---
In today's article, we have made PRS SE A60E Guitar Review just for you. The PRS SE A60E Guitar is a great and budget-friendly acoustic-electric guitar that will surely satisfy your needs no matter if you are a beginner or an advanced guitar player.
There are plenty of positive reviews about this guitar and a lot of satisfied people with this purchase.
Paul Reed Smith Company
PRS is a guitar manufacturing company located in Stevensville, Maryland, in the United States. The company was founded by Paul Reed Smith in 1985 and has become a favorite of professional musicians and guitar enthusiasts throughout the world for its high-quality electric guitars and amplifiers.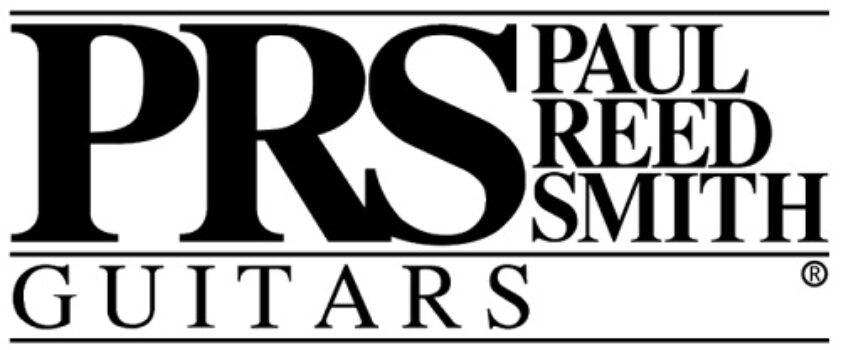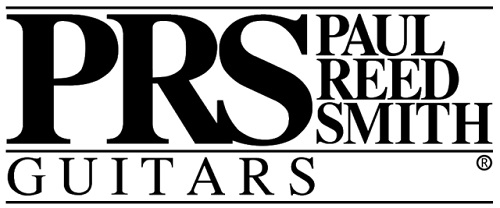 The PRS guitar brand is regarded as one of the most innovative and respected manufacturers in the industry. Products made by the company are known for their craftsmanship and attention to detail. There are a number of distinctive design elements that set PRS guitars apart from other guitars, including high-quality materials and unique design elements.
PRS SE A60E
Guitar Features:
Acoustic-electric cutaway with solid spruce top delivers nuanced clarity and projection.
Ziricote back and sides provide warm and rich sound.
Fishman Sonitone under-saddle pickup system provides stellar amplified tone.
Mahogany neck with ebony fingerboard is playable and responsive.
Large yet comfortable body style gives you excellent acoustic projection.
Cutaway offers upper-fret access for single-note melodies.
Eye-catching abalone/figured maple binding and rosette.
Genuine bone nut and saddle add enhanced tone support.
PRS SE A60E Guitar – Build Quality
A truly remarkable instrument, the PRS SE A60E is crafted with care and precision from the finest materials. Solid Sitka spruce is used for the guitar's body, a wood known for its clear, balanced tone and excellent projection. A hand-selected top adds to the guitar's unique character and visual appeal with its natural grain patterns and variations.


African mahogany is the wood used on the back and sides of the guitar, which is valued for its rich, warm tone and smooth, even response. In order to achieve the perfect balance between power and clarity, mahogany is carefully selected for its density and weight.
With a 25″ scale length, this guitar is perfect for fingerstyle and flatpicking. Its wide-fat neck shape provides comfort and playability.
Featuring a rosewood fingerboard and PRS's own bird inlays, the neck is made from a single piece of mahogany.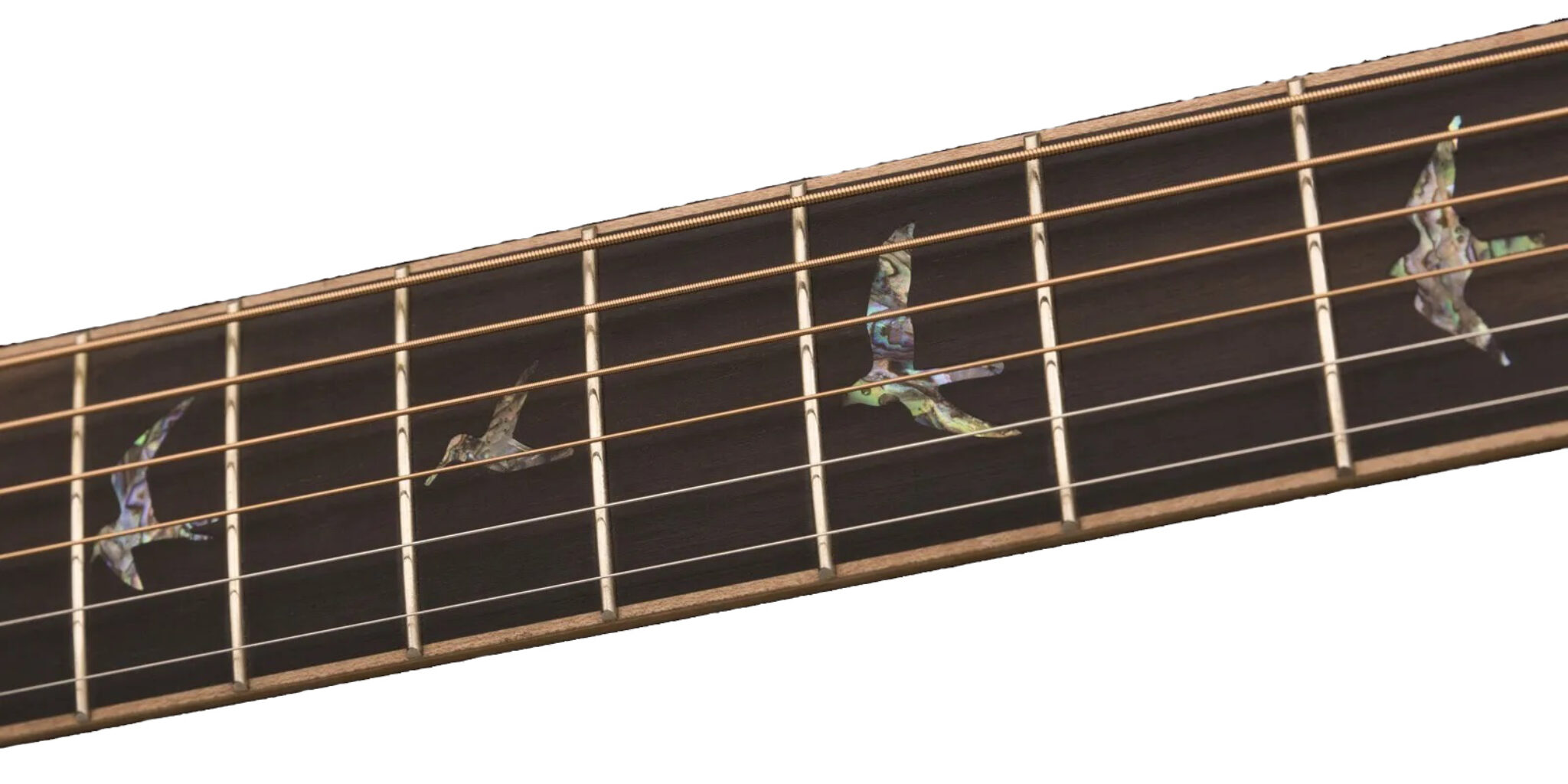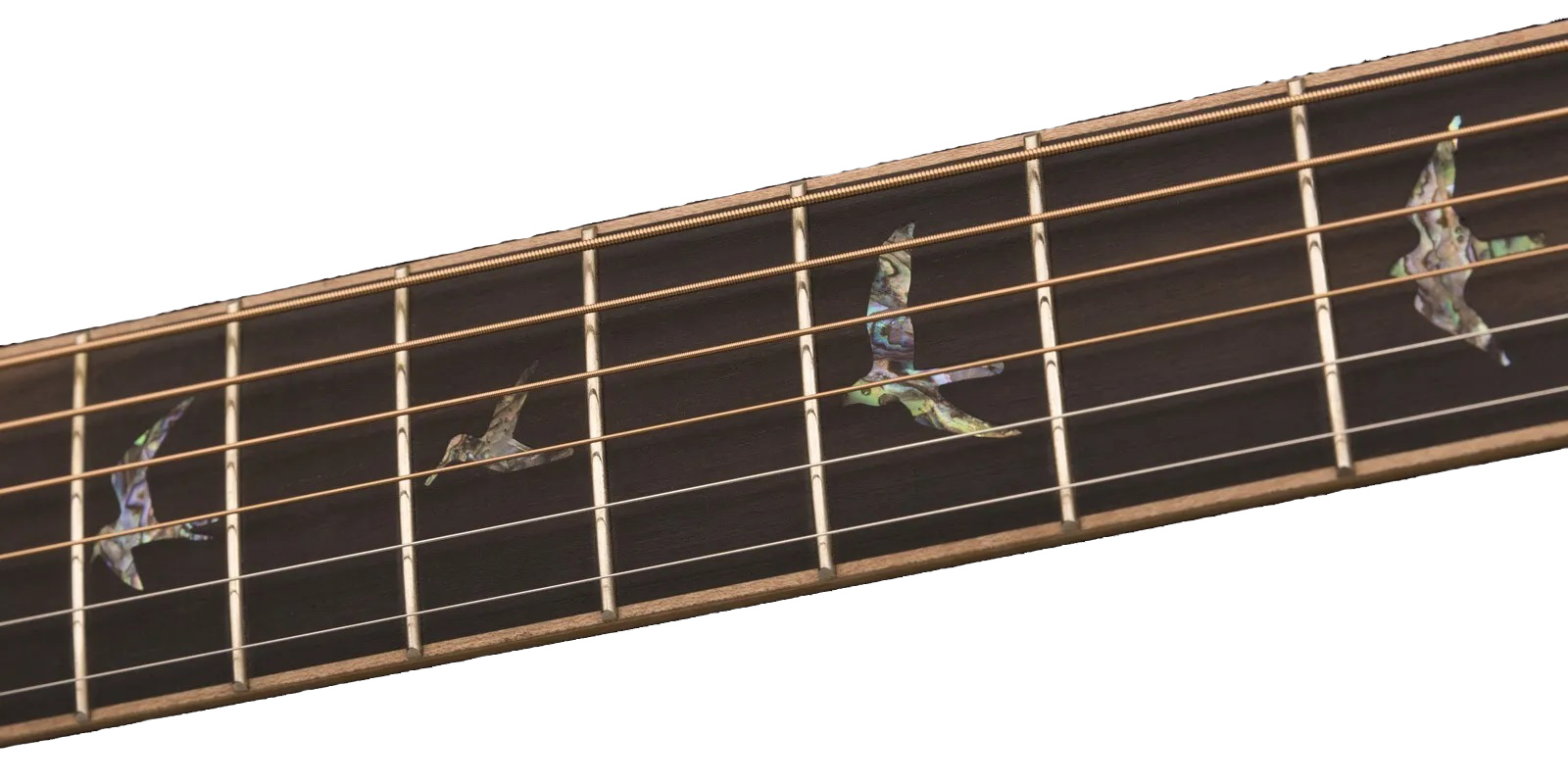 Among PRS SE A60E's most impressive features is its proprietary hybrid "X"/Classical bracing pattern, which provides maximum strength while maintaining maximum flexibility. Advanced bracing systems allow the guitar top to vibrate freely, resulting in rich, complex tones that are both warm and articulate.
A built-in tuner and under-saddle pickup make this guitar perfect for live and studio performances. This pickup captures the natural tone of the guitar, and the built-in tuner makes sure you always sound good.
As a whole, the PRS SE A60E is truly an amazing guitar. This guitar is certain to impress even the most discerning player due to its carefully selected tonewoods, expert craftsmanship, and state-of-the-art electronics. No matter where you are on your musical journey, this guitar is an investment that you will cherish for many years to come.
Neck and Fingerboard
PRS SE A60E guitars have a high-quality fingerboard and neck that are designed to be comfortable and playable. This instrument has a rosewood fingerboard, which is a dense and durable hardwood, which is renowned for its rich, warm sound and smooth feel. Due to its excellent tonal properties and resistance to wear, this type of wood is often used in guitar fingerboards.
A distinctive design element of PRS's fingerboard is the brand's bird inlays. Bird inlay materials include mother of pearl and abalone, which are prized for their durability and beauty.
A single piece of African mahogany is used to make the guitar's neck, which has a wide-fat shape. Wide-fat shapes are designed for comfortable grips and easy access to higher frets. Featuring a satin finish, the neck provides a fast and smooth feel, perfect for players who like to play quickly.

A guitar's scale length is 25 inches from nut to bridge. 25 inches is considered a medium-scale length that is versatile for different playing styles, and it also affects the tension and feel of the strings.
PRS SE A60E guitars feature a responsive fingerboard and neck that provide comfortable playing. High-quality materials, including rosewood and African mahogany, and attention to detail in the design and finish make this guitar a joy to play.
Tuners
Tuners designed by PRS are equipped with the PRS SE A60E guitar. In order to maintain the guitar's overall sound quality, these are designed to provide precise and stable tuning.
The PRS SE A60E guitar tuners are also known for their durability, and they are built to last a long time even under heavy use. As a result, they maintain the guitar's overall sound quality by providing smooth and precise tuning.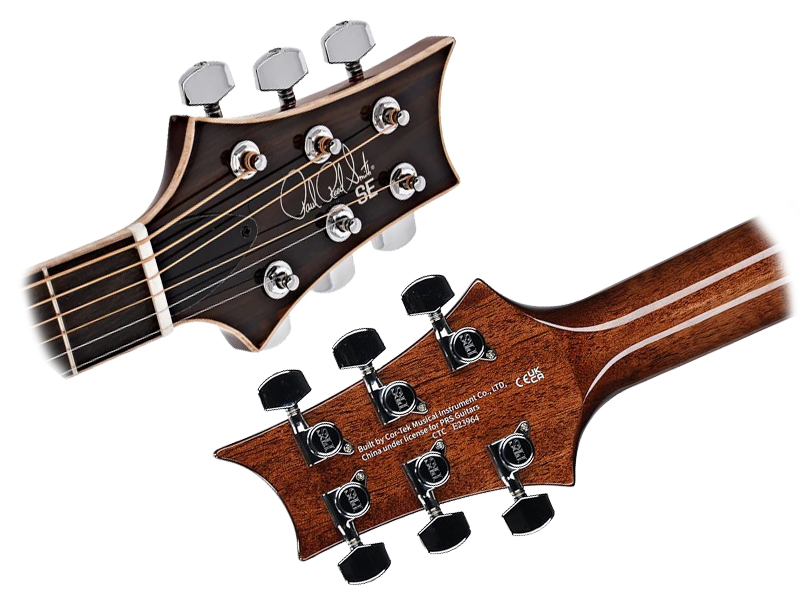 PRS SE A60E guitars feature locking tuning machines as one of their key features. The purpose is to ensure that the strings do not slip out of tune. A locking mechanism keeps the strings in place and prevents them from slipping by clamping down on them.
The Sound
There is no doubt that the PRS SE A60E guitar has an incredibly rich, warm, and versatile tone. In order to produce a full-bodied and balanced tone, the guitar is built with a solid spruce top and solid mahogany back and sides. The mahogany back and sides add depth and warmth to the overall tone, while the spruce top provides a bright and articulate sound.
Also included are PRS-designed A60E pickups, which are known for their clear and balanced sound. With these pickups, you can achieve a variety of tonal options while capturing the natural tone of your guitar. In addition to their high output, they can handle a wide variety of playing styles.
In addition to having a set neck, the PRS SE A60E guitar has a fat neck carved with a wide profile. As a result of this design, the upper frets are easily accessible and playing is more comfortable. As a result of its set-neck construction, the guitar's sound has a rich and resonant quality, with an extra sense of sustain and depth.
Additionally, the guitar has a rosewood fingerboard and bridge, which contribute to its warm and balanced sound. Known for its ability to boost midrange and low-end frequencies, rosewood adds depth and warmth to guitars.
---
In this video, you can hear the great sound of the PRS SE A60E Guitar together with a short review of the instrument!
---
PRS SE A60E Guitar
It's beautiful and works perfectly, a guitar made to last!
Pros
Great Playability.
Good Build Quality.
Beautiful Ziricote.
Great value for the price.
Last Words
The PRS 60E acoustic-electric guitar is a high-quality instrument that suits musicians of all skill levels. In terms of reliability and power, the A60E is one of the best choices for those looking for an instrument with a sleek, ergonomic design and versatile sound.
A PRS SE A60E guitar is sure to bring years of enjoyment and inspiration to any guitarist, whether they're a beginner or an expert.
Happy Strumming!