Yamaha AV7 SG 4/4 Student Violin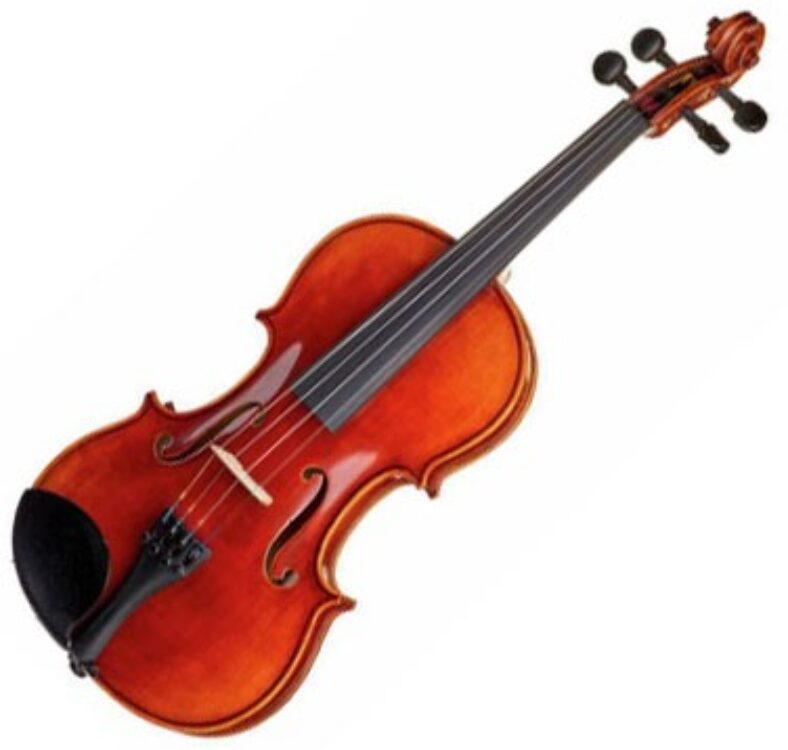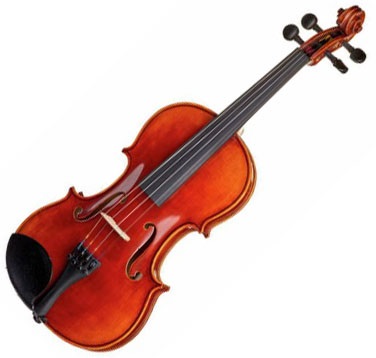 Built completely out of solid wood
Hand-carved spruce top
Fretboard: Ebony
The Yamaha AV7 SG violin from Yamaha is handcrafted from selected natural woods, which makes it an ideal first violin for beginners who are looking to step up to a better violin in the future.
Hand-carved in the traditional manner, the AV7 features a spruce top, a maple neck, as well a maple back and sides. Tonewoods used for the construction of these instruments are seasoned for more than five years and then finished with a special shade of oil varnish in order to produce a lustrous appearance.
There are several important features of the AV7 in addition to the quality tonewoods. These include ebony fittings, a Wittner tailpiece with four fine tuners, and solid ebony fittings. It is important to note that Yamaha technicians have adjusted the AV7 so that it meets and exceeds the standards of MENC.
Additionally, Yamaha instruments offer a 5-year warranty that covers any workmanship issues that may occur to the instrument, bow, or case during this time period. Why not put this Yamaha AV7 SG violin outfit into your shopping cart and get it sent to you as soon as possible?
THESE ARE
The Key Features:
There is a 4/4-size violin with a lightweight case, a real Brazilwood bow, and Schwarz rosin included in the package.
It is made from spruce tops and maple backs and sides that have been aged over five years to enhance the richness and resonance of the notes.
Tuning pegs, fingerboard, tailpiece, and chin rest are made from ebony.
There are four fine tuners on the Wittner Ultra tailpiece.
Hand-brushed oil varnish finish.
Using premium Helicore strings that are professionally adjusted and set up.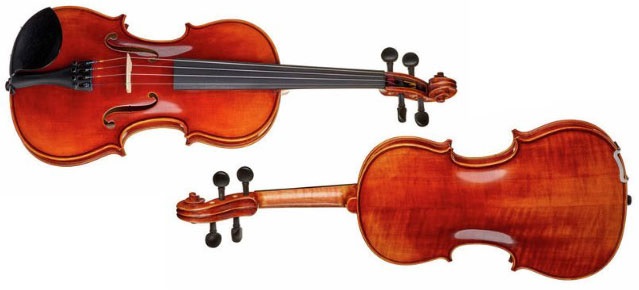 What Makes Yamaha AV7 SG violin so Special?
Among the things that attract me to his violin is the hand-applied oil varnish, which gives it personality both tonally and aesthetically. As a result of the quality of the wood and the varnish, I find this violin to be one of the best in the Yamaha acoustic violin line.
It has a traditional look and is durable for students with an ebony fingerboard, pegs, and chin rest.
Featuring a Wittner ultra tailpiece with four solid fine tuners built in, this instrument is ideal for a new student. Generally speaking, Aubert violin bridges are of high quality and appear to be standard on most of their acoustic violins. The Helicore strings are a significant improvement over the Preludes usually found on student instruments.
These are still steel core strings that provide great stability for beginners, but they're warmer and last a little longer than Preludes.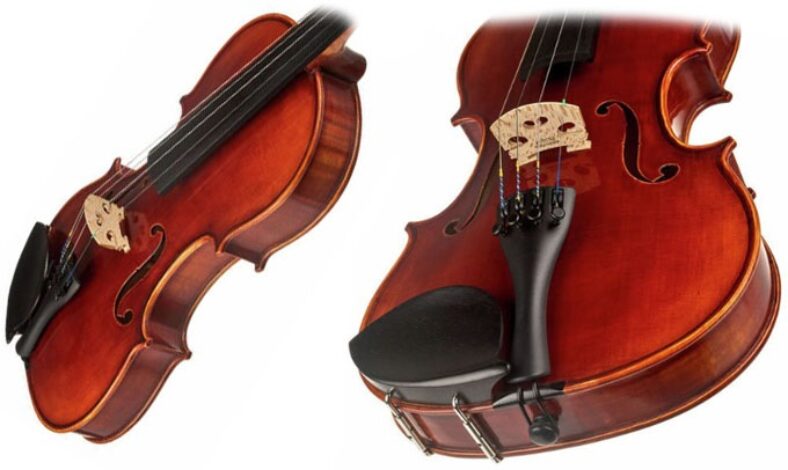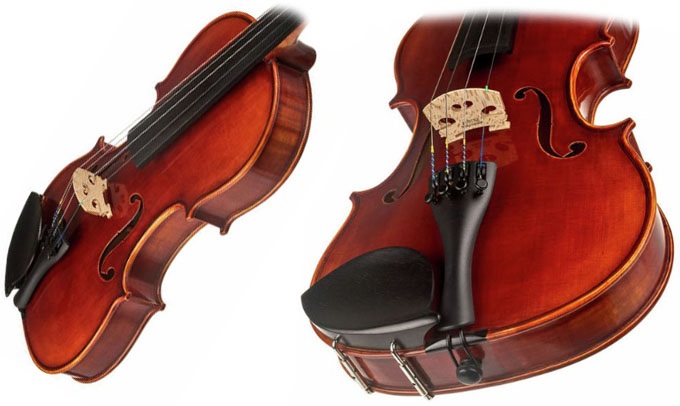 Violin With High-Quality Components from Yamaha
You'll get harmonically rich tonality with Yamaha AV7-44SG 4/4 size student violin outfit, thanks to five-year-aged tonewoods.
You can expect years of reliable performance and playability from high-quality components like a Wittner Ultra tailpiece.
Yamaha-trained professionals expertly adjust the Yamaha violin AV7-44SG to meet and exceed NAfME (National Association for Music Education) standards, and it's equipped with Helicore strings for a smooth, warm tone.
We highly recommend the Yamaha AV7-44SG violin, which comes with a Brazilwood bow and Schwarz rosin.


Aged Tonewoods Reward Expressive Technique
The Yamaha AV7 SG violin, which is made from tonewoods that have been aged for over five years, encourages expressive playing that is accompanied by a rich sound. A tonewood's harmonic depth and resonance are enhanced as it dries and stabilizes over the years, adding depth and resonance to its sound.
As a violin for young players, the Yamaha AV7 SG provides them with a vibrant sound that encourages their musical development from an early age.
Yamaha AV7 SG 4/4 Student Violin
Considering the quality of the wood and varnish, we consider this Yamaha AV7 SG violin to be among the best in the Yamaha line of acoustic violins.
Here is a list of more articles about Yamaha violins and violas that you might be interested in: